How many hot dogs can you eat in two minutes?
How long would it take you to put on a completely frozen t-shirt?
Would you say no to free dessert all week?
Just a few weeks ago one of our contributing writers and photographers Corey Pelton shared the story of the burgerologist at Northwest Grill.
Next week Northwest Grill is celebrating five years strong here in Travelers Rest and they're celebrating in our favorite way – by giving their customers all the deals!
Starting on Monday, July 17, YOU are going to get to reap the rewards of five years worth of hard work from Lisa and John.
"We definitely just want to give back to the community," Lisa Bayne, co-owner of Northwest Grill, shared.  "We want to give back to a community that has been so gracious, so kind and so supportive of us."
For the entire week you can get free dessert just by walking in the door – no purchase necessary.  Now, if that isn't a cause for celebration, we're not sure what is.  Every time you visit during the week you will also receive free raffle tickets for prizes that will be given away Saturday – and you don't have to be present to win the prizes.
Other specials will be running all week too, along with more giveaways.  Stay tuned to the Northwest Grill Facebook page and we'll help share their good vibes all week long too.  You can buy your classic Southern meat and three for $5 all week and on Wednesday you can go hot dog crazy – bring the kids – and buy two hot dogs for only $1.  If their breakfast is your favorite, be sure to walk or bike on over on Saturday, July 22 from 7:30 to 10:30 am for a $1.99 breakfast special.  (You don't have to walk or bike, ya'll, you can drive over too if you prefer.  We won't judge you on your mode of transportation.)
The fun all wraps up on Saturday, July 22 with the second annual hot dog eating contest.  Participants must be over 18 years of age.  They will have two minutes to eat as many hot dogs as they can from their own tall stack of hot dogs.  Winner gets $100, a Northwest Grill t-shirt and bragging rights – and all of the hot dogs on your plate that you couldn't cram in during your two minutes.  (The contest begins at 3 pm.)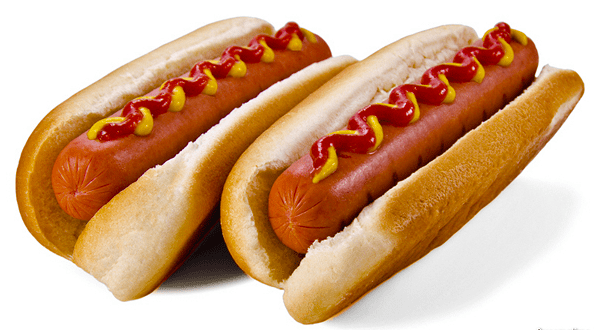 Following the hot dog eating contest will be a frozen t-shirt contest.  T-shirts will have been frozen solid and contestants compete to see who can make that rock solid frozen t-shirt into a wearable garment in the shortest amount of time.  You'll win the cold t-shirt and a $50 gift certificate to Northwest Grill!  (And we're betting you'll win a few laughs as you try to unfreeze a t-shirt.)
"We love our customers," Lisa shared with us.  "They really do become like family – once someone told us that we are where the locals eat and that was an awfully nice compliment to hear.  We're a hole in the wall and we love our people!"
And it's obvious that their people love them too.
But seriously, how many hot dogs do you think you can eat in two minutes?