Standing in his crib as a toddler, with a surprisingly deep baby voice, a much younger Philip Brown spoke the noun that would shape his life.
"Ball."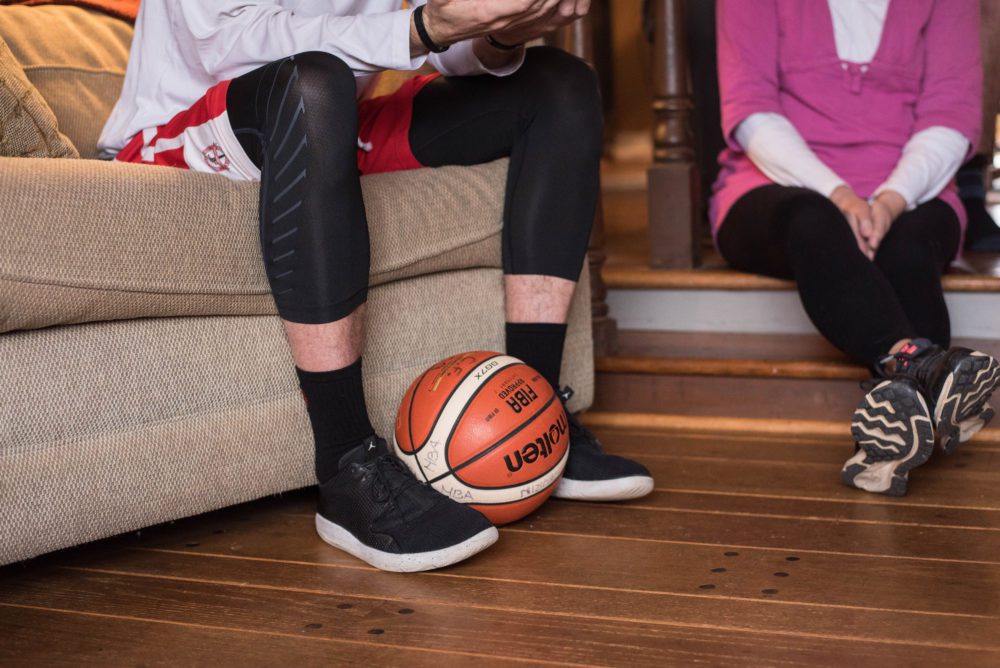 At least that's what his mother, Suzanne Brown, says.
We're pretty sure we believe her.
Rex and Suzanne Brown live in Travelers Rest with their family.  They have seven children – six sons and one daughter.  Rex is a Senior Engineer for Bunnell-Lammons Engineering and Suzanne is a homeschool mother and the Executive Director of the Upstate Homeschool Co-op.
Almost as long as their boys have been breathing, they've been playing ball.
"The boys always walked around with basketballs under their arms," Suzanne shared one winter day recently.  Some of the family had gathered in their living room to chat about basketball and Switzerland and family.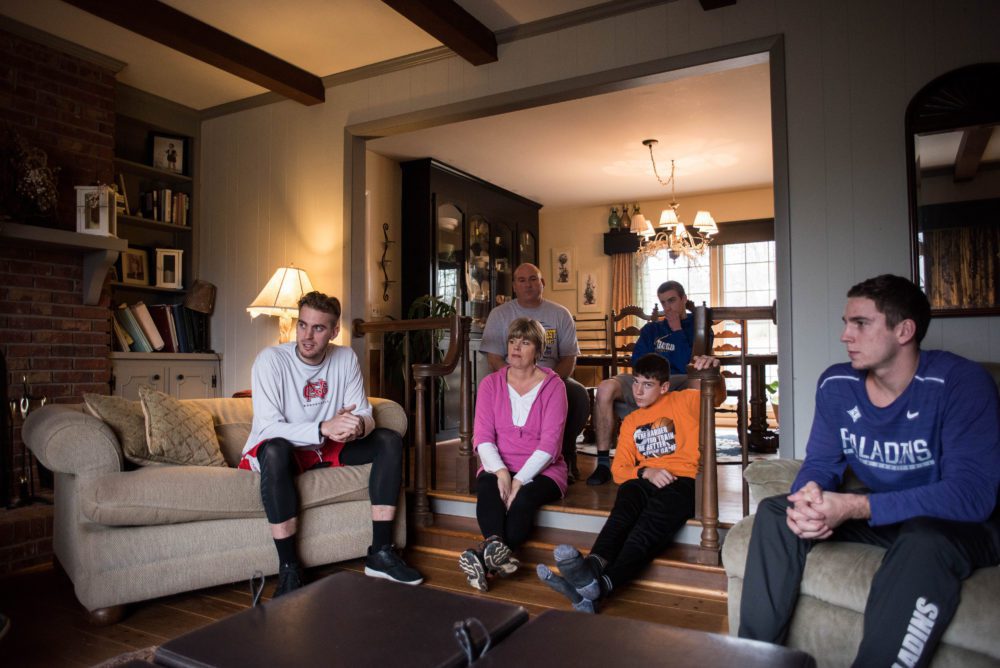 During their younger years, the boys played basketball and baseball.  "We limited the kids early on to two sports only," Rex shared.  He said he and his wife felt strongly that they didn't want sports to be the entire focal point of their family.  Of course, with a house full of children, even two sports can send a family in a lot of different directions on a weekly basis.  Rex also said he really believes that playing two sports gives athletes an edge.  "I think it's a danger to play just one sport. Multi-sports playing helps the player to transition better to one sport later."
Maybe the signs were there early though.  Philip said he reached the height of six and a half feet while he was still in middle school!  And, even back then, the boys were competing with one another.  We'll let the Browns keep their family secrets, but the whole gang laughed as they recollected the years of Andrew working hard to try to compete with his older brothers.
"We did beat on him pretty bad," Philip laughed.
Maybe it was their height, but the boys were both sought after from young ages to play ball.  "I was at a yard sale once," Suzanne shared, "And a former coach approached me and encouraged me to get those boys on a team."   Clearly, she listened.
The competition proved to be effective.  Andrew is now twenty years old and a sophomore at Furman University.  He recently made Furman basketball history by connecting on his first two three-point attempts to establish a new school record with 11 consecutively made three-point baskets.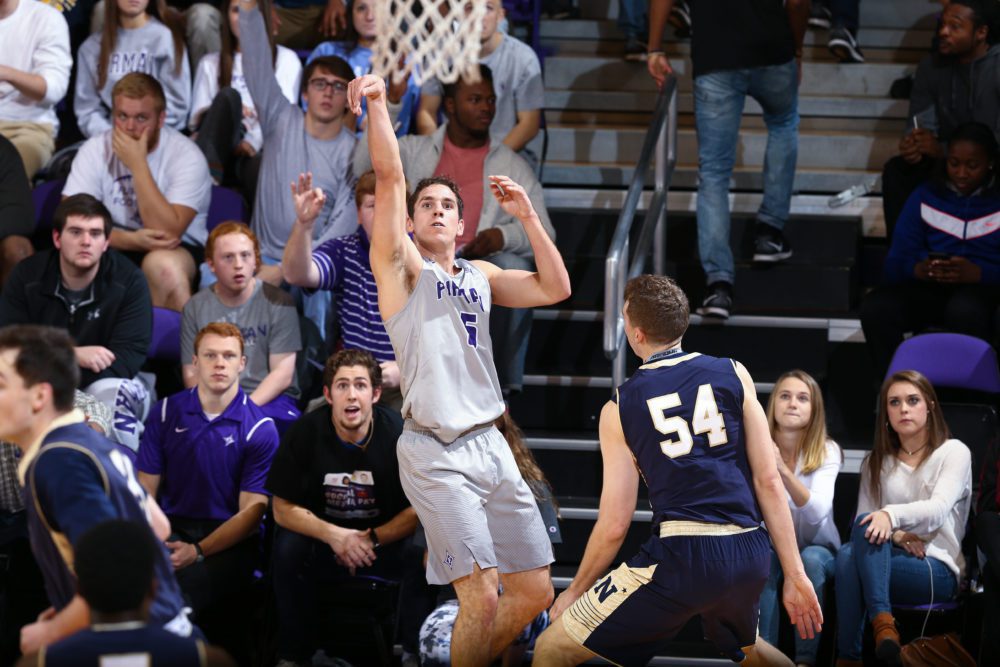 Both Philip and Andrew are graduates of Travelers Rest High School and played on the TR basketball team.  Prior to attending TR High, the Brown brothers were homeschooled.  For Philip, the transition from homeschool to a public school sports program was a challenge.  "I felt like I didn't know anyone at first and I was injured a lot," Philip confessed.  "I didn't have a lot of killer instinct in me then, I had to develop that later."
Both boys, however, excelled at TR high on the court.  Andrew especially shined during his career with the Devildogs.  "I really came into my own by junior and senior year," he said.  And – he's right.  Andrew was Greenville County Player of the Year for two years running, along with a handful of other accolades.
Before his senior year, Andrew had committed to Furman University.  Although he was offered many other choices, Andrew says he's glad he made his choice to be a Paladin.  "It's close to home," he said.  "And family is really important to me.  I don't want to go too far away.  I really like it here in TR."  That local connection really helps too when Andrew has what is possibly the largest local cheering section at Furman's home games.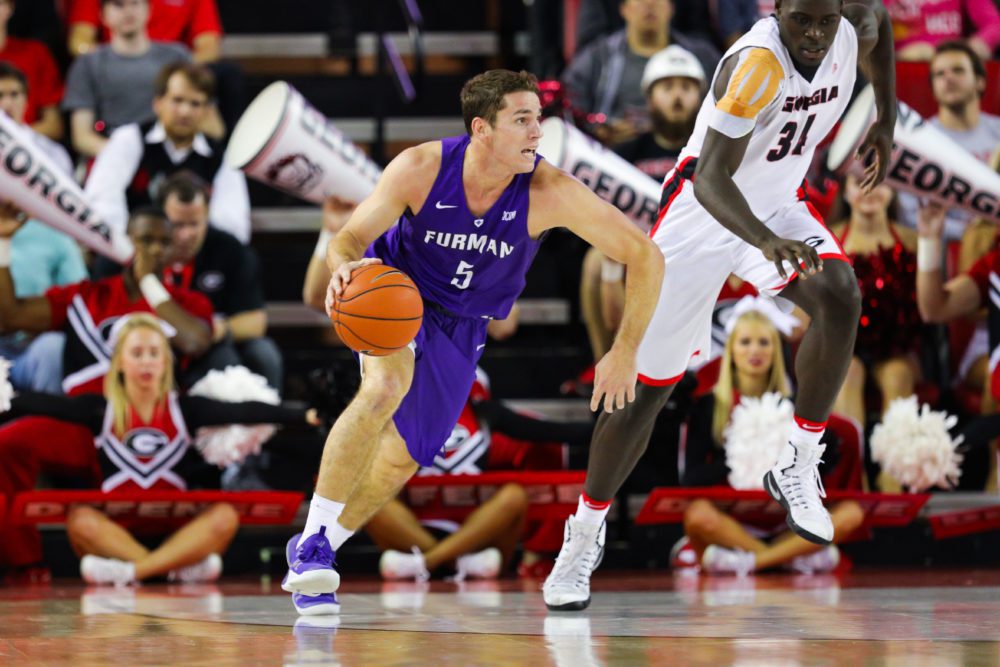 Being so close to home has allowed Suzanne's own rock star hosting skills to shine too as her kitchen table is often crowded with lanky young men from the Furman team, eating and eating and eating.  It takes a lot of food to keep a basketball team playing.
Philip, although certainly placing a high value on family too, hasn't stayed just down the street.  In fact, he's gone about as far away as you can imagine – across the ocean to Switzerland.  Philip lives in Geneva, right down the street from the United Nations.
His career started beginning in earnest, Philip says, during his basketball seasons played at local North Greenville University.  "The coach had a lot of trust in me and I was able to develop into a much better player."  At that point, Philip was able to entertain more options for his future in basketball.  Agents contacted him and, in the end, Philip chose to play for Switzerland.  After two years he has chosen to sign with the same team again because he has had such a good experience.  Philip's team in Switzerland is a club team, similar to our NBA, called Meyrin.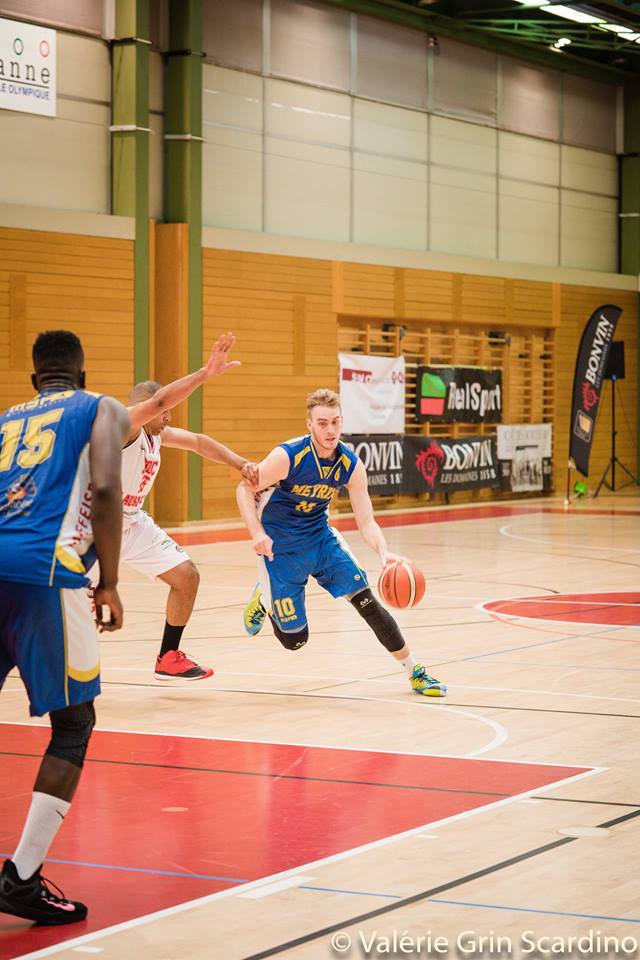 In Switzerland, the basketball system is different than here, Philip says.  Not only are the balls a sightly different design, the rules are varied, the game is more physical and is played at a slightly slower pace.   "The teams also carry a lot of pride in their individual teams," Philip noted.  It's evident, despite Philip's humble approach, that he is an asset to his team.  Philip was the Swiss Basketball LNB Men's Forward of the Year in his rookie season.
Although a lot of his teammates speak English, Switzerland itself is a French speaking nation.  "I really enjoy it," Philip says.  "I miss coming home, of course, but I get back for Christmas and other holidays."   Rex and Suzanne and their two younger sons have also taken the opportunity to visit Philip at his home in Switzerland and to watch him play overseas as well.  The Alps are visible from his apartment, Philip says, so that seems as good an excuse as any to visit your son living across the pond.
The family also catches all the games they can that are aired online.  So, even if he can't hear their cheers, Philip knows his family is rooting for him.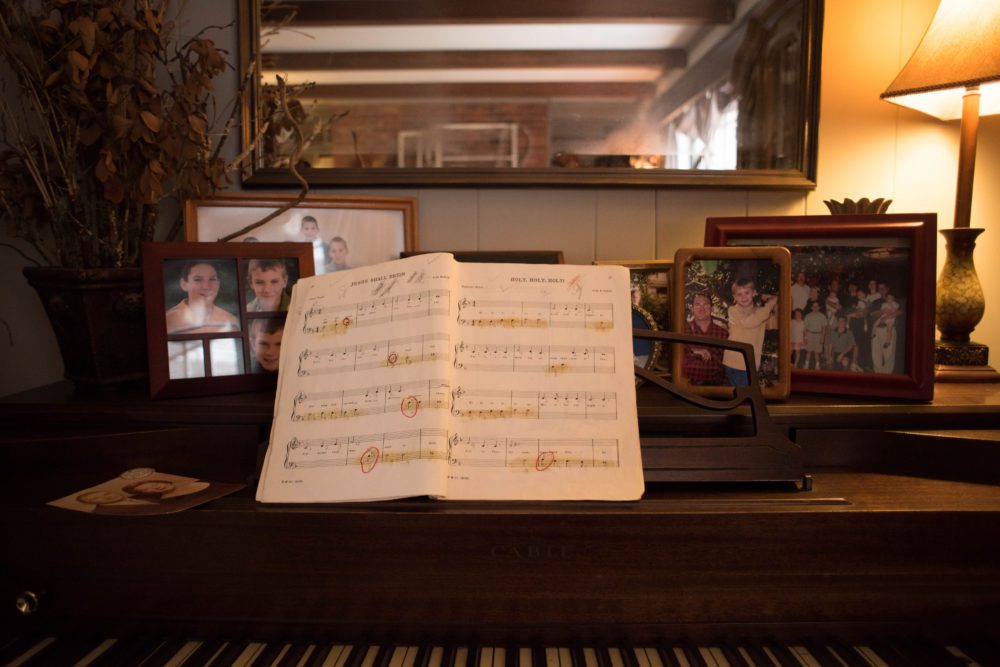 If you ask Philip what comes next, he gives a pragmatic answer, in an easy Southern accent with that deep voice you can imagine saying "ball" in his crib.  "Basketball has always been a road to get me where I want to be so I want to use this for the next step."  Philip says his goal is ultimately to begin basketball clinics and training programs here locally for younger athletes.  "Playing for Switzerland is a lot about name recognition, to let people know who you are,"  Philip says.  "I know the ball is going to stop bouncing eventually."
Much to his momma's relief, Philip affirms that his long term goal is to return home.
And when you ask these two tall young men with their strong family resemblance where they get their work hard attitudes, they are both quick to attribute their success to their upbringing.  "I'd call it our blue collar work ethic," Andrew said, leaning forward and smiling a contagious grin.  "We aren't the most athletic people out there.  But seeing mom and dad work hard, seeing them never miss work, that's influenced us."
And it takes a lot of hard work to play this hard.  "People don't realize how much we are in the gym," Philip confesses.  "You have this love, and if you love it, it's not a job.  But my friends did not understand why I wanted to be in the gym all the time."  And there's a price to pay for that sort of commitment to a sport.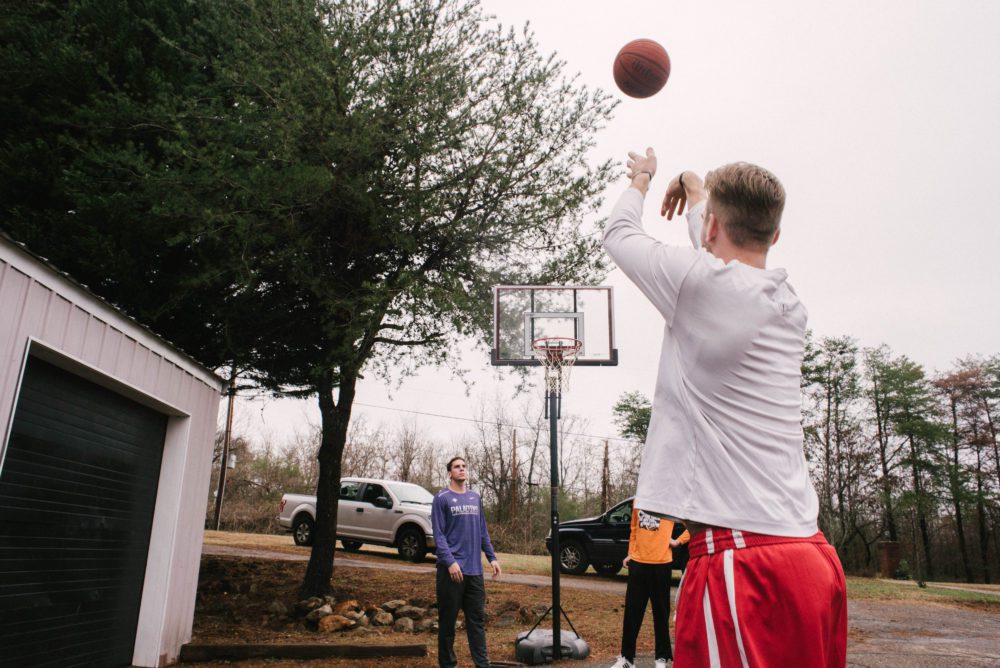 "I still don't make them practice, " Suzanne confessed.  "I never have.  In the dark. In the rain.  They're playing ball.  I have to say instead – 'Come home!'"
Both boys laughed a little sheepishly and both parents smile at one another a seasoned sort of smile.
"The kids have all been self-motivating," Rex shared.  "I've enjoyed watching how that has paid off for them.  They are better players each year.  As parents, I think we just put them in the right environment to do that."  He also shared a little more of his parenting and sports philosophy, "Frankly, sports has been a great way to pay for school," he confesses, "but it was not our goal.  I'm unwilling to sacrifice our family on the altar of basketball."
Although the current sports superstars with the Brown name are Andrew and Philip, it might be wise for them to watch their six and a half foot tall backs.  Younger brothers Sam and Jacob are following right along in their brothers' size 14 shoes as both younger brothers hit the courts at Travelers Rest High School.
_______________________
All photos taken by Jane Howard Photography unless otherwise noted.