October and the golden tint of the sun setting through the autumn represent a slowing down for many of us.
If you are lucky enough to pass through Travelers Rest on a cool Thursday evening in October, take a right at the post office and let the resonating chords of bluegrass music and the aromas of food truck fares guide you to an inviting secret of our community. This is the time for the fifth annual Travelers Rest Fall Bluegrass and Harvest Market at Trailblazer Park, weekly from 5:30 to 8:30.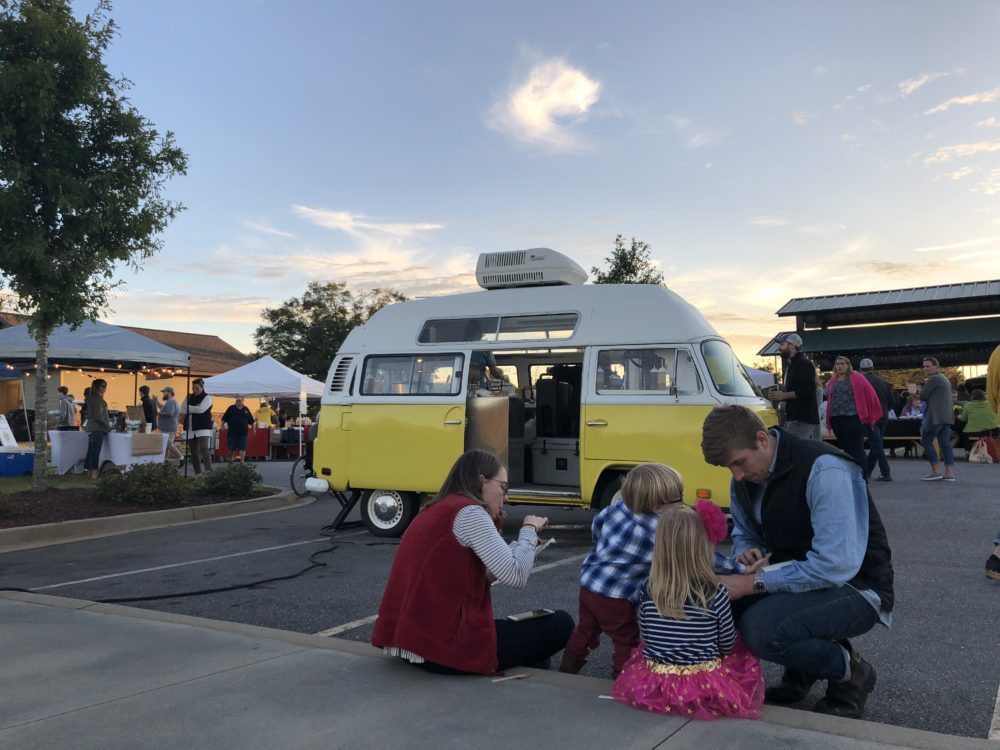 As Saturday summer mornings are hustle and bustle with grocery list in hand, perhaps with a day of outdoor activity ahead, Thursday nights at the market encompass the charm and ease that embody Travelers Rest and the slowing rhythm that autumn brings.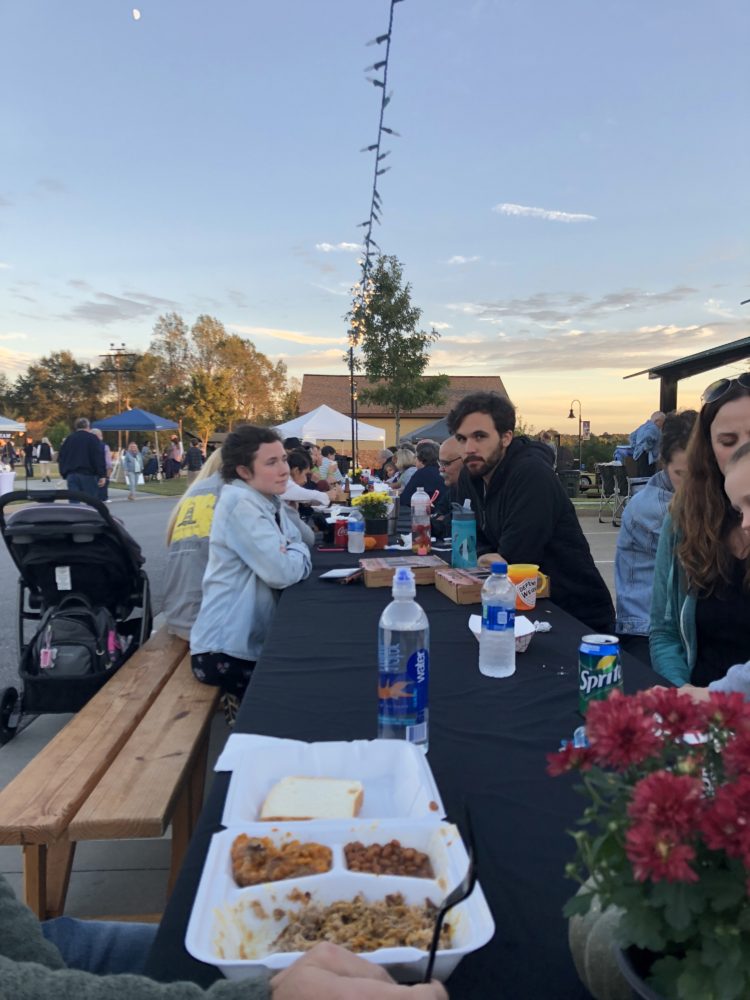 As the sun sets at Trailblazer Park, there are farm picnic tables, with hay bales, to sit on. It is a real community event as friends and neighbors meet under the lights strung with care. As October winds to a close there are just two more Thursday evenings to enjoy before these gatherings as the park gets put to bed for the year.
This last Thursday in October night, there will be the Children's Costume Parade, beginning at 6:30. Vendors will be passing out candy for the young. Come get in some early Halloween fun.
And next week, on November 1st, the October Thursday night market will be extended one more day to make up for a tropical rain out a few weeks ago.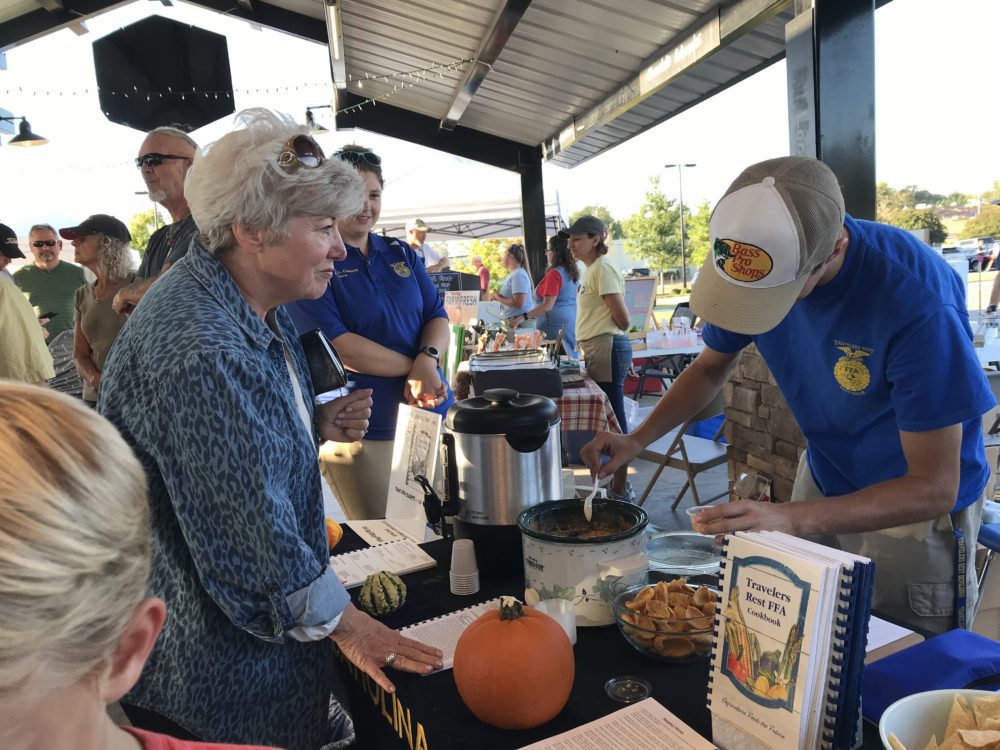 Unlike the Saturday morning market, all the vendors will be consolidated and cozied up under the pavilion. Expect to find local meats, eggs, pies, honey, baked goods, breads, pottery, candles and artisan goods. Perfect for enjoying and sharing the bountiful work of the months of the growing season.
So come, join us as we celebrate the closing of the season and the cooler nights to come.