Story and Photos by Clint Keels
It goes without saying that we are spoiled beyond belief when it comes to location and commodity.
Day trippers from Greenville, Simpsonville or places like Anderson drive over swarming the streets in mobile hives by quitting time on Thursday and Friday as much as those of us living around here. Saturday and Sunday? A tip of the hat for those gaining footholds on anything but standing room or parking anywhere with the faintest scent of TR on it. Especially under fair skies and following temperatures.
But beyond our concrete and steel, to the North and West lie the greatest gift(s) of our beloved county – (wide) open spaces.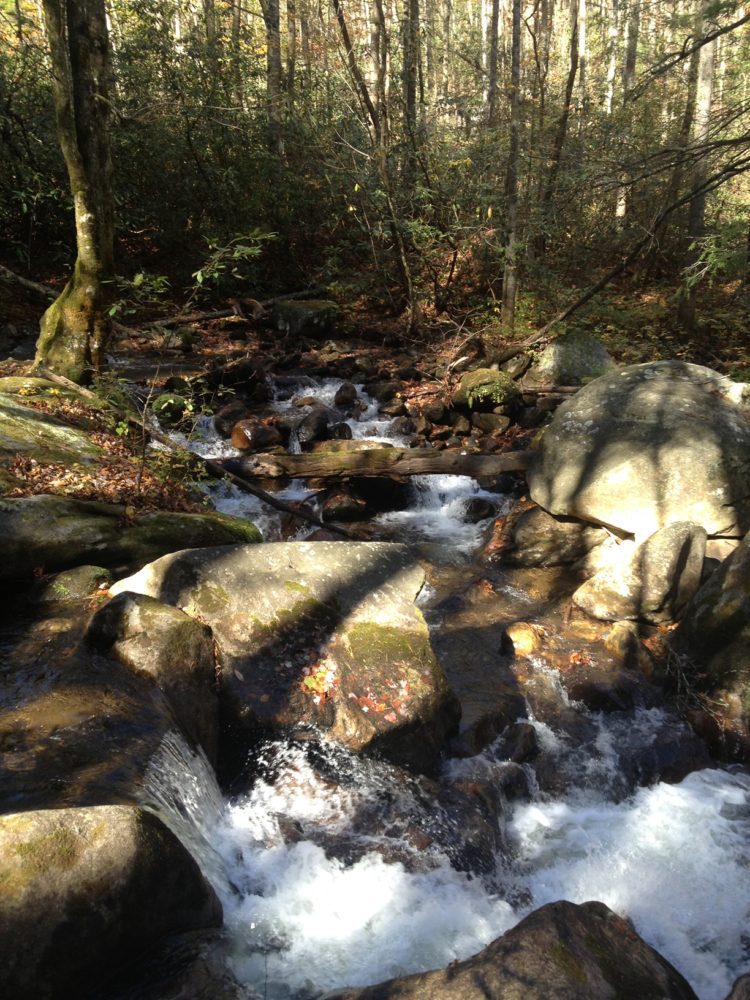 I say it every time I write about Travelers Rest and the immediate surrounding areas and I do not say it lightly nor fool heartedly – there is no more fortune found skiing down bluffs of gold coins with a band of cartoon ducks than is found up here on the top end of the county.
Translation: we are lucky to live in an area offering passage and expanse to a complex and bountiful wilderness system.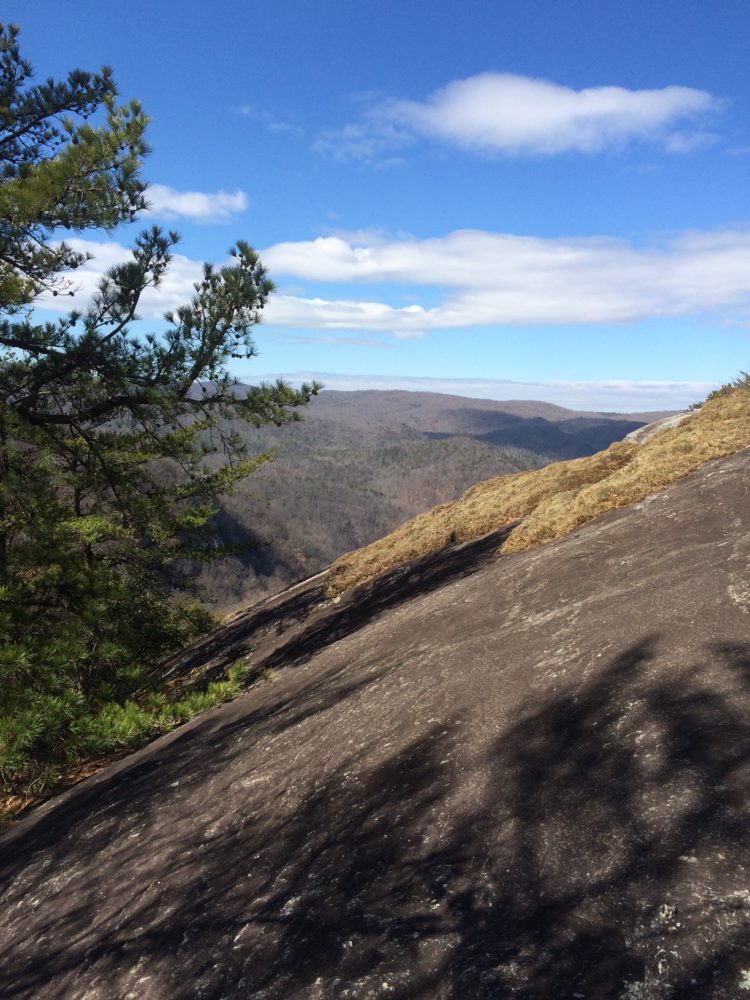 General outdoor activity is one of the foundational pillars of the Travelers Rest's social culture. Bo and his staff at Sunrift have kept it propped up with mystique and charm while outfitting seasoned thru-hikers and assisting enthusiasts alike. The Traveler on Highway 25 is a caloric haven going or coming from places like Rim of The Gap or Dismal Trails (ask Donna for the pancakes or Country Fried Steak). Whether you're some All Trails pro collecting data or in the discovery stage of the tangible magic Earth provides, our thruways are begging you to load up, skip a weekend of town life, put your car on them and get out.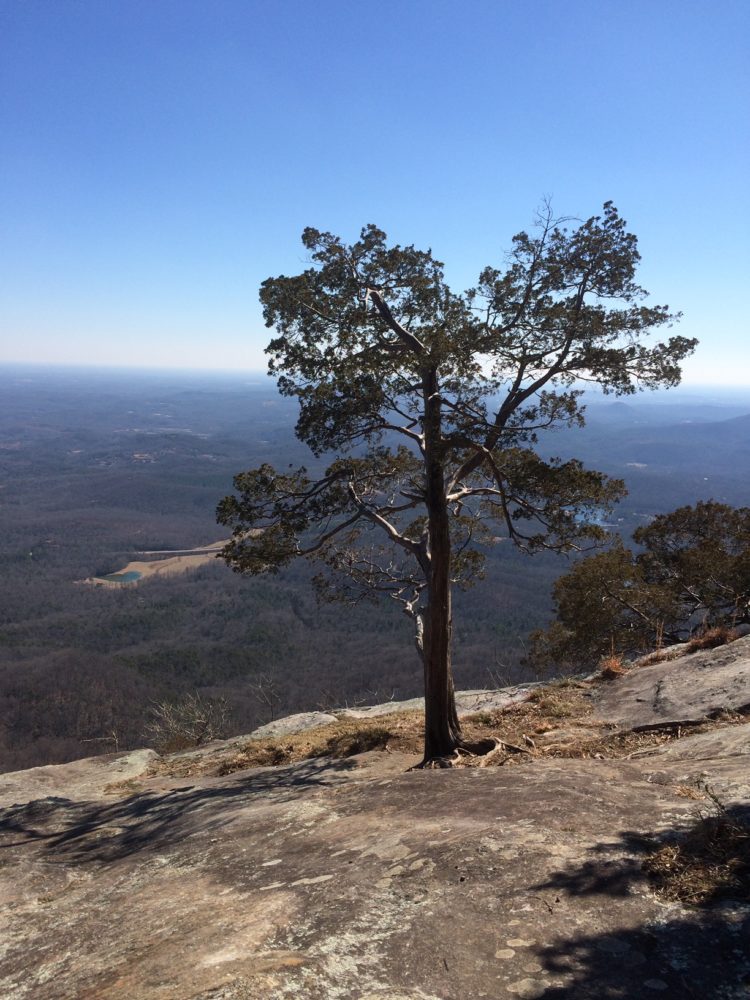 However busy they will be, October and November bookend the right hand side of April and May as our shoulder seasons here in The South. Once leaves get their first liquid blur of autumnal color, the power of that transformation alone ought to set fire to the sleepiest of bone-caged souls. Starting somewhere on foot like the Hospital Rock Trail (trailhead inside Jones Gap State Park) is a great way to reward sight and memory while physically shaking the haze of summer.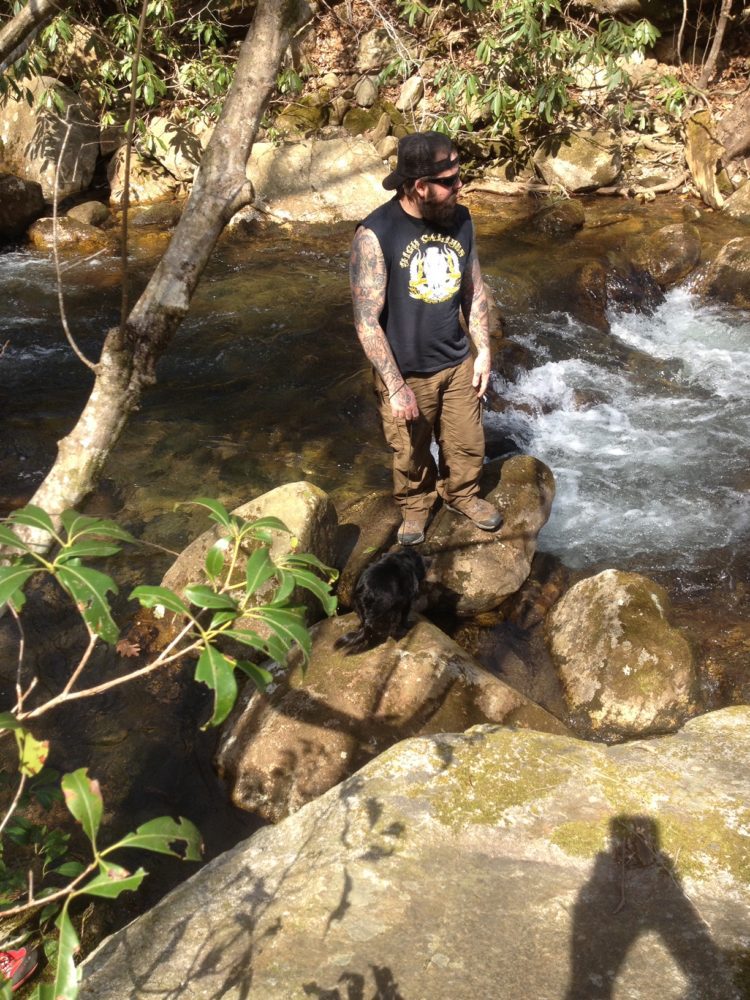 Hospital Rock is an out and back trail ranging roughly four and a half miles in length, each way. While cruising the trail, be on the look out for rising pieces of granite in all shapes and sizes spotted by three dimensional clusters of gray-green lichens. Native wildlife and hardwood species claim and burrow amongst those abstracts where you're just as likely to see a black bear scale a Gum or a chipmunk scurry through mazes of floor level crag.
Oh, and if you are a tree lover, this is your trail. Cedars, oak varieties, gums and hickories all have the rent paid out to another visual prize – Falls Creek Falls. The falls is an origin source descending over one hundred feet. Keep moving as you get in earshot of the vertical water. It will be strenuous, but certainly worth the efforts. Space and awe allow for plenty of solitude and reflection but equally serve as a happened upon treasure with friends and family.
If time and distance for Hospital Rock do not accommodate schedule or ability – that's cool too because there are plenty of other gracious and awe inspiring places to plan for in the area so you can point those toes uphill and get after it.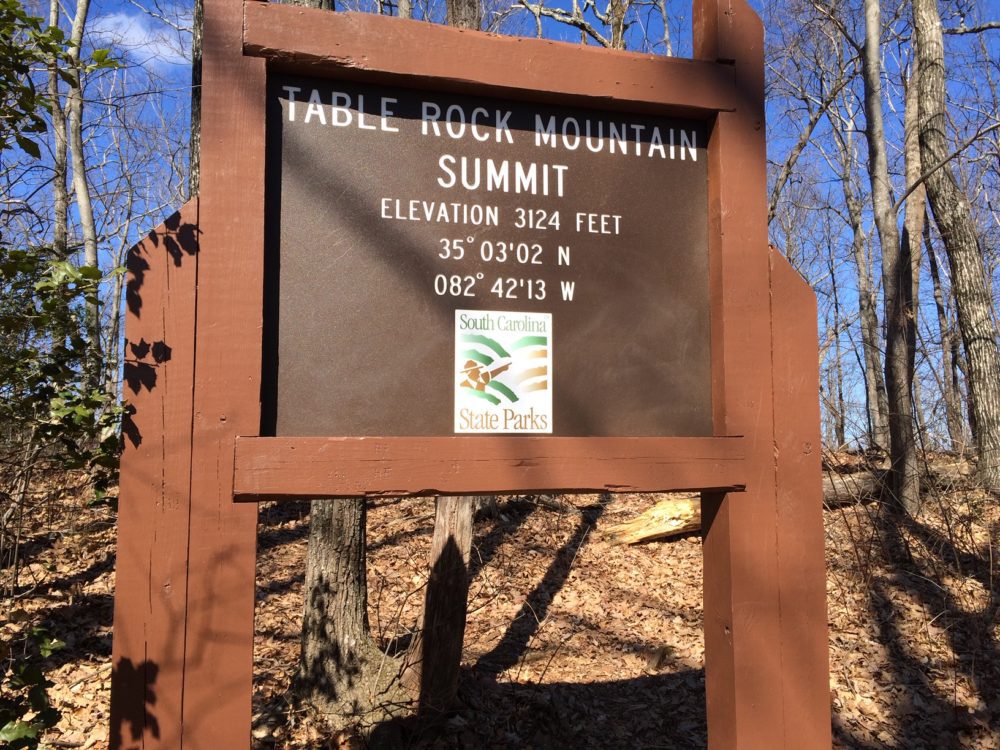 Just beyond the Caesar's Head viewing area is a 2.2 mile trail each way to Raven Cliff Falls. This is a mild jaunt to some high falling water visible from a nice and quaint manmade overlook, complete with benches to eat a lunch or snack on, or read a book out there even. Several natural stairways greet travelers along the way in and out, making that blood churn a little harder, but nothing silly like some of those ascents encountered along the ways of Hospital Rock.
Plan an early morning to watch the rising sunlight cut the yellows and golds on a Poplar sometime around the middle or end of October. It almost does not look real. Weather apps, local channels and seasonal patterns can help on figuring timelines and first light. It is wildly accessible and a sight to see if you can swing it.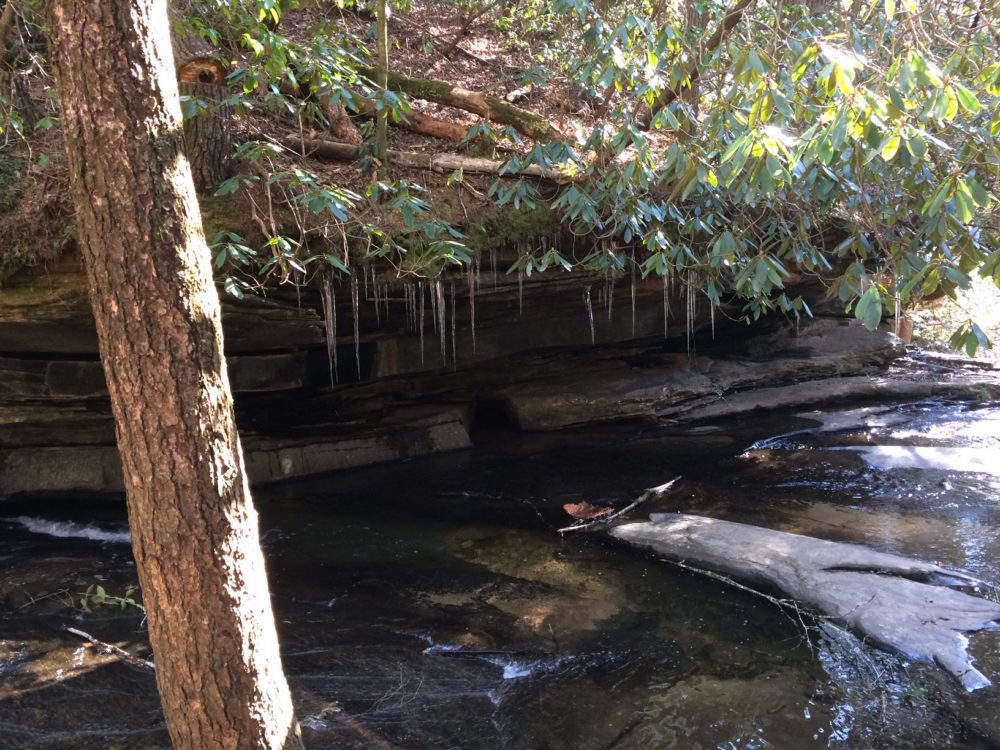 A year round favorite and recognizable landmark to most Upstaters is Table Rock. Table Rock sits high and right off the westbound lane of Highway 11 headed out toward Jocassee. Roughly six and a half miles out and back, Table Rock offers visitors a challenging leg workout with plenty of reward, physically and mentally. Pack up trail friendly snacks or bring the kitchen in a day pack for this one. Along the way are benches, stands of rock through a menu of trees and flat balds (Governor's Rock) along the way up to assemble that spread you bring out, or crack pistachios under foot and drive on. Maintenance is a mainstay on the trail so bushwhacking or bringing a tool roll won't be a need here.
Make a day of Table Rock and rest on your laurels at the summit. Good days and no haze can have you seeing the repeater antenna on Paris Mountain and back out towards Pumpkintown down Highway 11. There isn't too much to sweat, physically, returning to the parking lot. Strolling down a mountain of any size can be just as taxing as headed up one, so take it slow headed back out and mind those ankles. 
Take a minute to break up the norms of gathering and head out this season. Our region rivals any in the nation for a fall. Coupled with the dozens of options at our finger tips, pick a few destinations to go after and check the boxes of our backyard. There will be plenty of amazement and wonder with each step taken.
Pizza, tacos and burgers will taste much better after a day on the trail and you'll have plenty to discuss around the tables and patios of our favorite neighborhood hangouts.