You love our little town, and you love to enjoy it with your family and friends – but what about the four-legged members of your family?
From restaurants and bars to parks and trails, there are plenty of dog-friendly hangouts in Travelers Rest to enjoy.
And if you're looking for great hikes with your dogs – read our article here for that list!
Food/Drink
Farmhouse Tacos
Your dog can smell the farm-to-table goodness from miles away. Treat your pet to dinner on their covered porch.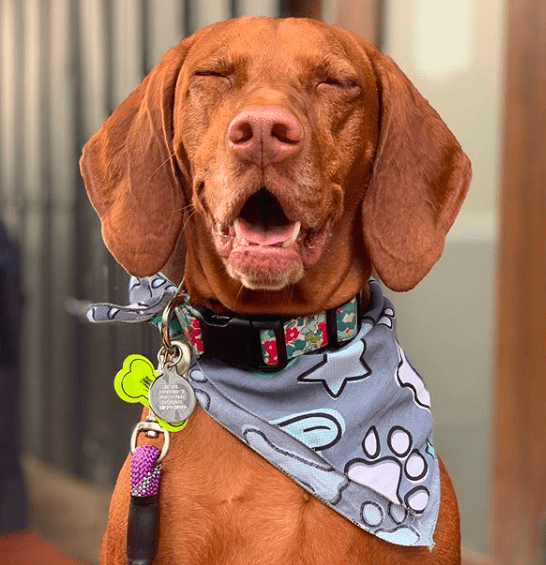 Hare and Field 
Screened porch: Dogs :: Pretzels : Beer cheese
Monkey Wrench Smokehouse 
Taking your pup for a walk on the Swamp Rabbit Trail? Take a break on their patio and enjoy delicious barbeque and to-die-for macaroni and cheese.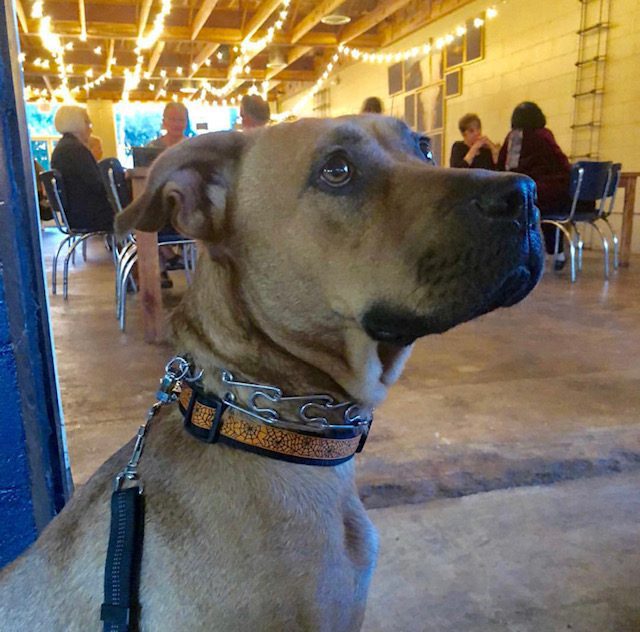 Pink Mama's Ice Cream 
Grab a scoop of your favorite ice cream, and order a "paw sundae" for your furry friend. Sit outside in the rocking chairs and take in the sights and sounds of Main Street.
Chicora Alley
There's plenty of beautiful patio space for you and your pup to enjoy some fantastic fish and chips or nachos, plus an amazing house made dessert.  (Save that one for you – dogs and chocolate don't agree!)
Shortfields
Fido will love watching the big game and enjoying the beauty of downtown from their outdoor seating area.
Sidewall Pizza Company
Picture-perfect picnic tables available outside for you and your pup to sit a spell and share a slice.
Swamp Rabbit Brewery
A cold beer on a hot day with your faithful companion by your side – what could be better? Enjoy your favorite brew with your favorite hound on their back porch or on a stool out front. 
The Tasting Room
For those of you with diva dogs who prefer air conditioning – this spot welcomes all well behaved pets both inside and on their porch!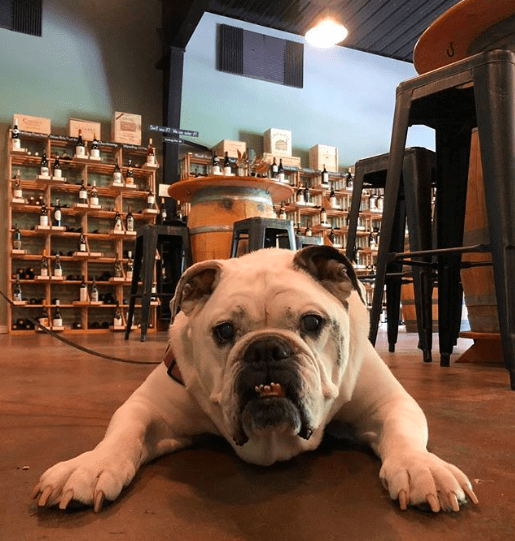 The Whistle Stop at the American Café
Your weekend just got better – enjoy live music on their rooftop (or rooftop dining when the weather's nice) and bring your dog along!  Just remember – mainly small pups here!
Upcountry Provisions
You can visit one of TR's favorite lunch spots and bring your favorite furry lunch date along. Your dog will definitely enjoy lounging in the sun on their outdoor deck.
Wellborn Winery
Enjoy a day at Wellborn Winery – and you don't have to leave the pup at home.  They even have a fenced area for your favorite pooch.
Chick-fil-a
When what your day needs most is waffle fries, Rover can join you on the patio.  Might as well have a milkshake while you're there.
Parks
Gateway Park 
Besides their sport fields, playground, and mountain bike track, this downtown Travelers Rest park has walking trails and green space galore for you and your four-legged pal to enjoy.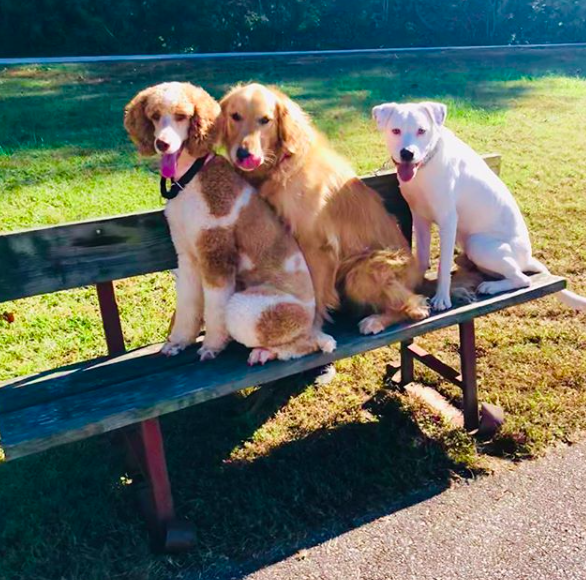 Paris Mountain State Park
You and your pup can adventure through miles of hiking trails, complete with periodic watering holes to cool off in (on a leash, of course).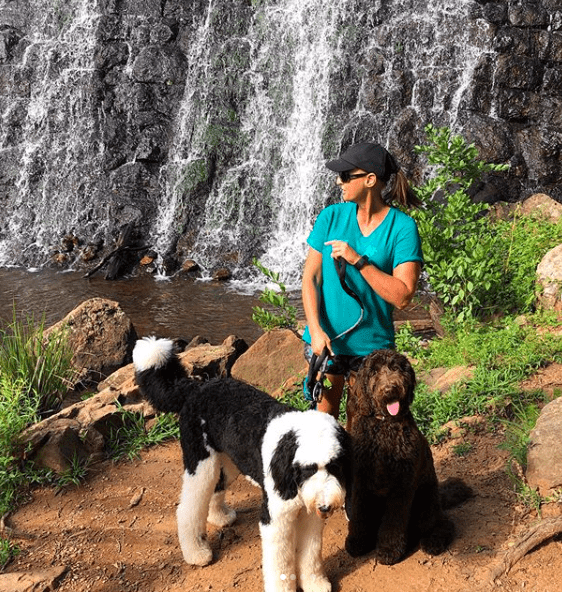 Poinsett Park
In addition to their playground and picnic shelter, this park has a great green space and a walking track your dog will love.
____________________
Note – It is always best to confirm with the individual establishment before bringing your pet along.