Travelers Rest There Trivia at The Community Tap TR
January 21, 2025 @ 7:00 pm

-

8:30 pm

Free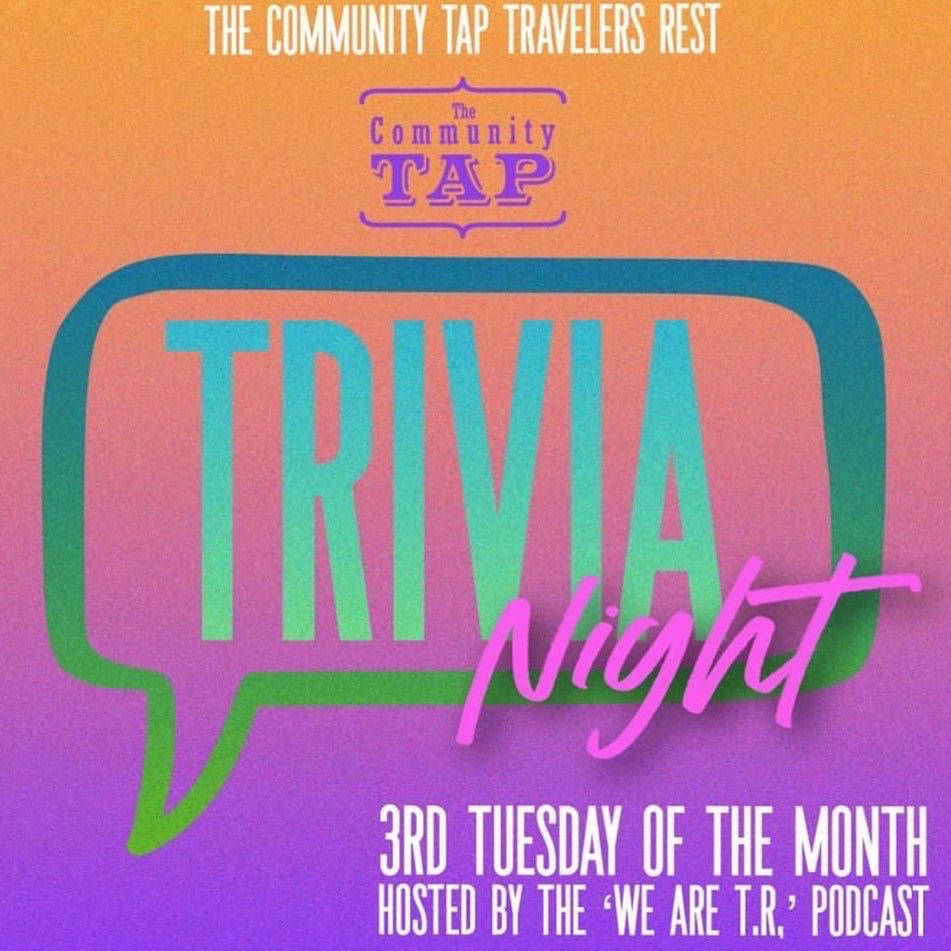 TR Trivia is coming to the Community Tap.
    •    Why is the TRHS mascot a devil dog?
    •    Can you name two former TR mayors?
Okay okay – we promise not EVERY question will be about Travelers Rest!
But we can promise you it'll be FUN!
Hosted by Brandon Timms of @timmsmobiledetailing and Lacey Keigley of @travelersresthere , these trivia nights are sure to keep you laughing while you show off your random head knowledge. (You knew those koala facts would come in handy one day!)
Enjoy a beer and snacks, bring your buddies and get ready to WIN!
(We'll have prizes for the winners, plus random giveaways throughout the night.)
It's family friendly and it's local and it's the third Tuesday of each month at 7 pm!
Related Events