Pumpkins. A sunny day. A picturesque family farm. Cornfields. Sunflowers. Hayrides. The laughter of your kids.
What's autumn without a fall festival?
For the past two years Beechwood Farms has been hosting a Fall Fun Day at their beautiful family farm. (You can visit the farm every Saturday in October for farm activities but October 7 is a particularly special Fall Fun Day.)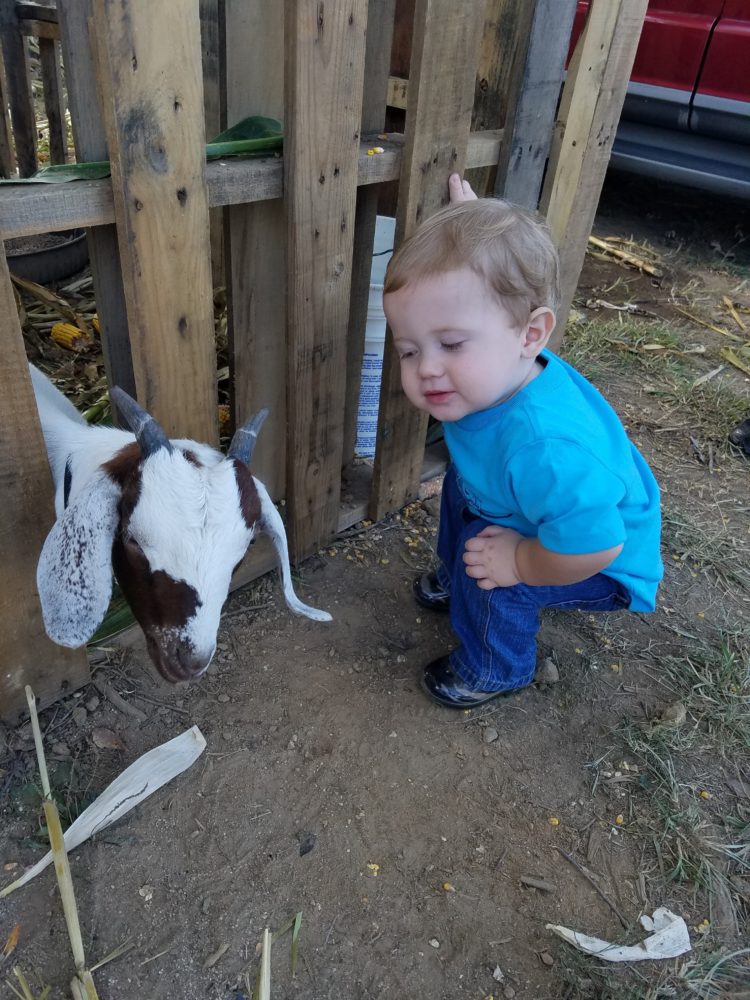 The kids in your life will love the hayride – and you can ride on the wagon right up to the corn maze and the pumpkin patch. There's a fun and festive atmosphere to the farm all day and the feeling is country charm coupled with the magic of being outside on a farm in the fall.
The hayride pulls you through the farm for a lovely ride. You can pick pumpkins right from the field – and honestly, who doesn't see that as a seasonal rite of passage for every family come autumn?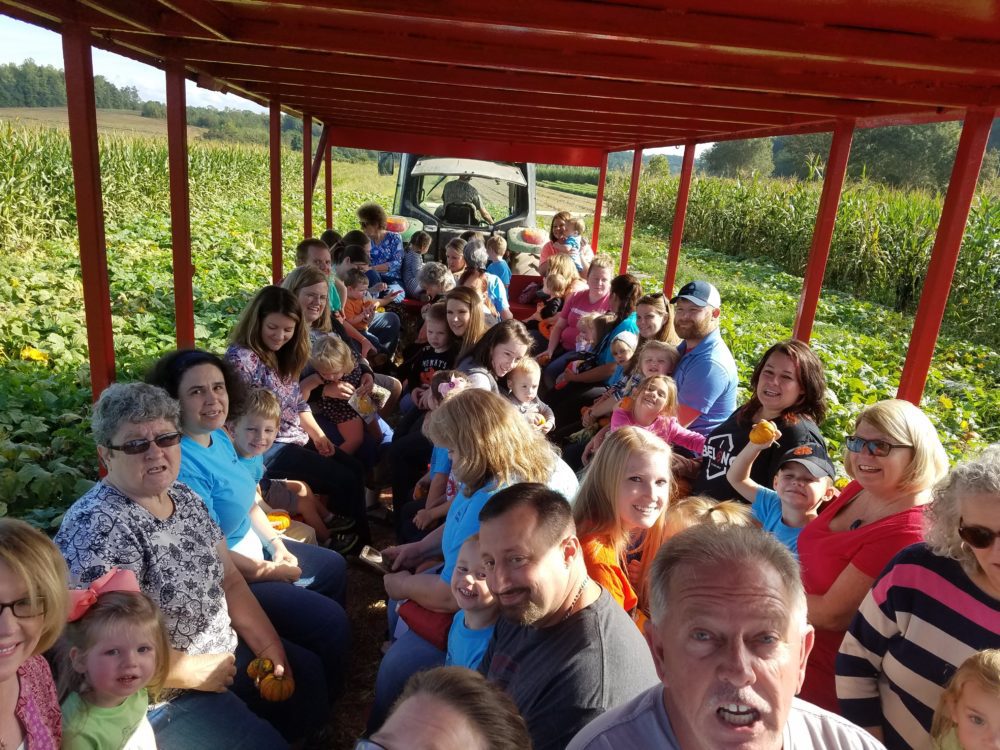 Not only is the farm full of fun and not only is this sure to become one of your family's favorite annual fall traditions, the cost is family friendly too. In fact, there is no cost to visit the farm. There's no charge for parking or to see the farm animals or to enjoy a picnic at the farm.
The annual Fall Fun Day draws out the entire Beechwood family. You'll see brothers Brad and Brian around the farm helping with crowd control. Donna will be organizing and coordinating.  Their families will be there in full support wearing many hats, as is the way with farming families.  Be sure to say hello to Elizabeth Ledford in the U-Pick Market – we bet she can tell you the best way to roast those carrots and prepare that pumpkin. Billy Ledford will be at the farm too, of course, greeting and visiting with the guests – and offering his valuable advice and wisdom. Many of the grandkids will be on hand helping out and enjoying the farm fun too.
Additional activities are a small fee:
Hayride to the pumpkin patch and the sunflower hill – $4 for an individual or $15 for your family. (If you have a group of 15 or more, the cost is $3 each.)
Corn Maze – $3 for an individual or $12 for your family
Combine the Hayride and Corn Maze – $5 individual and $25 for your family.
Pony Rides – $4 individual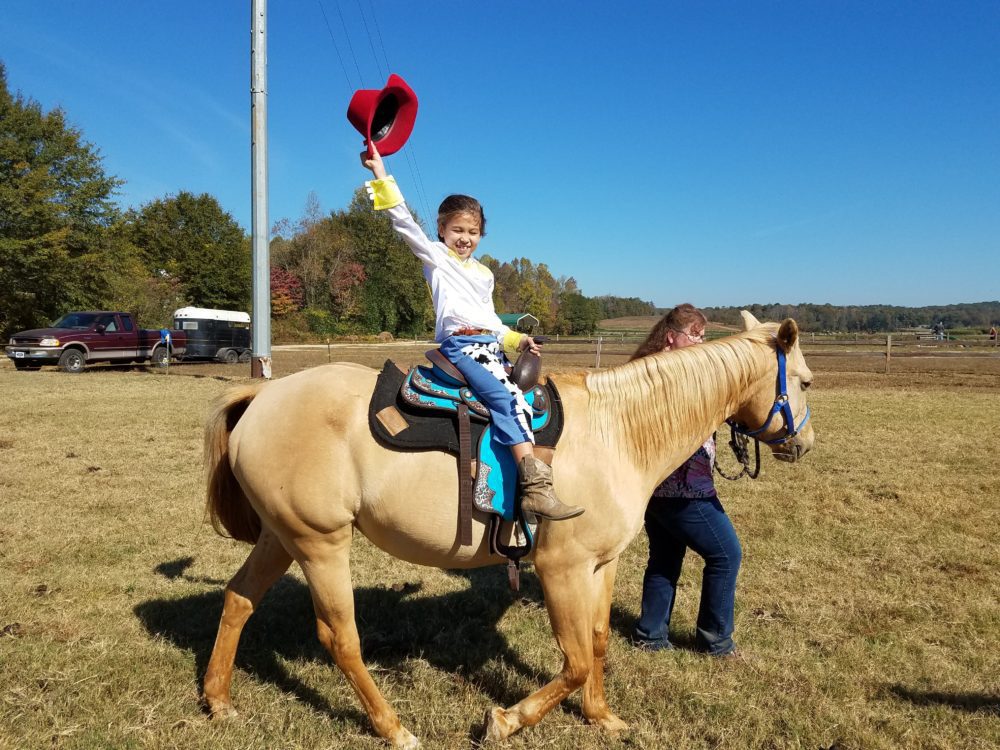 You can pack your own picnic and enjoy it right at the farm and let the kids play on the playground and pet the farm animals. But if you want to skip the picnic – or add to your home-packed food choices, there will be two tents serving lunch from Big Boys Country Cooking where you can buy hamburgers, hot dogs and fries. Big Boys Country Cooking will also be preparing and serving homestyle meals with Beechwood's own vegetables. (That is sounding pretty perfect to be paired with a day of hayrides and pumpkin picking.)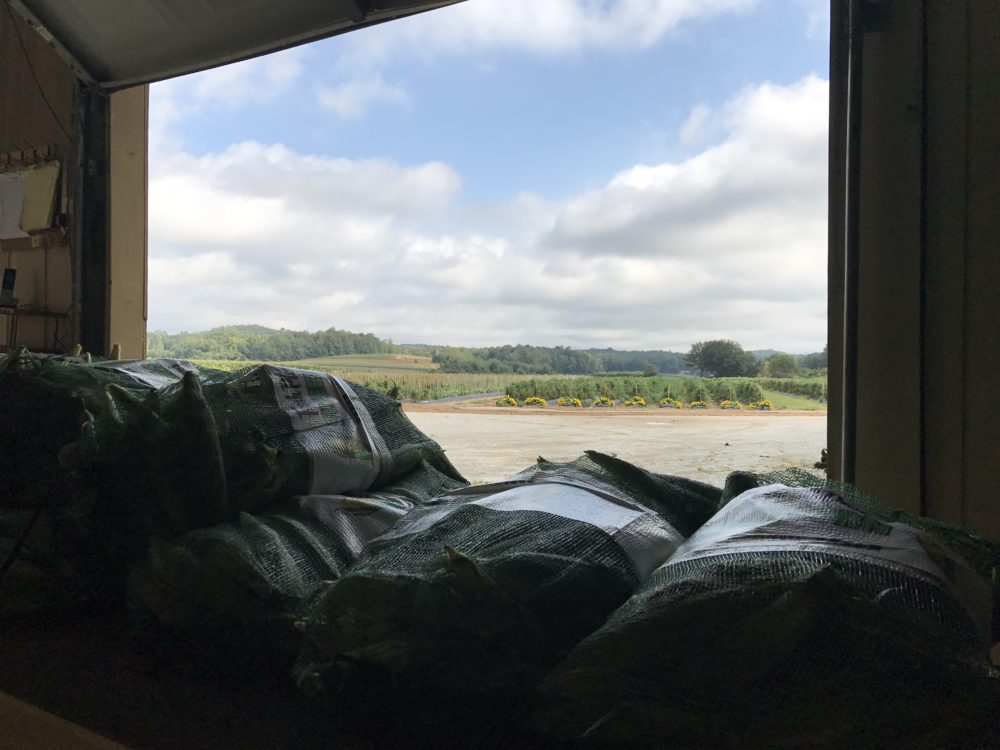 The market will be open and supplied with all of your Beechwood Farm autumn staples. Don't stop with just the obvious though – of course buy the pumpkins and the tomatoes and the corn. Stock up on onions and potatoes and more. At the farm right now, available in this season, you will find fresh and dried purple hull crowder peas, sweet potatoes, green beans and fresh or dried lima beans.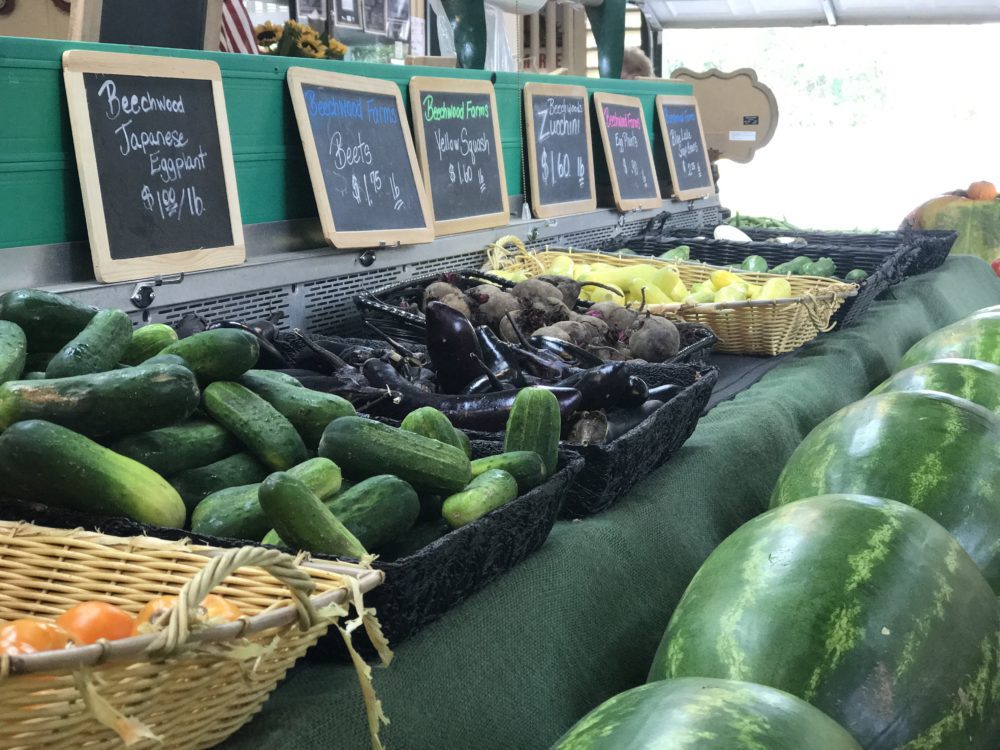 But don't forget the pretties too. Nothing spruces up your front porch like traditional farm decorations. Corn stalks, Indian corn, flowers and pumpkins – through your house, on the porch, on the kitchen table. Even if the temperatures here in the south aren't shouting autumn, the decorations you bring home from Fall Fun Day will put you in the right seasonal mood.
And we don't want to leave you with all this produce and no idea what to do with it.
We've got two – straight from Beechwood Farms – family recipes to share.
Pumpkin Bread
1 1/2 c flour                      2 eggs
3/4 c sugar                       1/2 c oil
1 teaspoon cinnamon     1 tablespoon vanilla
1 1/2 c cooked & mashed pumpkin
You can add 1 c pecans or walnuts
Bake in 350 degree oven until done.  About 45 minutes
Sweet Potato Souffle
2 c cooked & mashed sweet potatoes
1/3 c melted butter         1 1/4 c sugar
1/3 tsp salt                       2 eggs
1 tsp vanilla                     2 tsp flour
Mash potatoes with mixer. Melt butter & add sweet potatoes.  Add sugar & salt.
Beat eggs and add vanilla & flour.  Mix well.
Grease Pyrex casserole dish & pour in mixture.
Add topping.
Topping
1 c pecans                1/3 c flour
1/3 c butter             1 c brown sugar
Mix all ingredients and spread over potato mixture.
Cook in 350 degree oven for 35 min.
Casserole can be prepped the day before & refrigerated until ready to bake.
We hope you bring the kids and join the farm fun on October 7 at Beechwood Farms.
SaveSave
SaveSave