Photos and Story by Taylor LeBlanc
I often receive questions about the best places to fish for trout near Greenville, SC. There are many places to fish throughout the Western Carolinas, and some of the best waters also happen to be very close to Greenville. 
Some of my favorite organizations that are constantly working to improve the quality of local natural resources, and therefore local fly fishing, are the Mountain Bridge chapter of Trout Unlimited and Save our Saluda. Land trust organizations such as Upstate Forever and Naturaland Trust have also greatly increased the amount of water that is accessible to our local streams. I would encourage anyone who values fishing in the area to check out these organizations and to support their mission. Along with these organizations, the SCDNR has done a great job providing information for local waterway access through their Trout Book that you can find right here.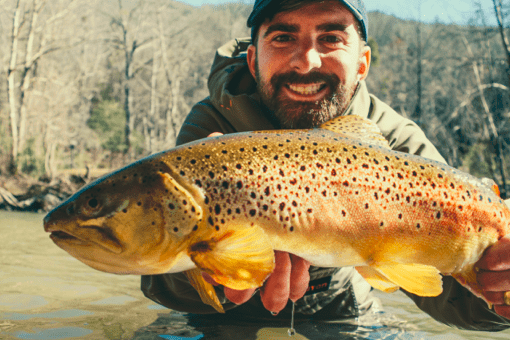 Some of my favorite places featured in the Trout Book are: 
Jones Gap
Jones Gap is one of the most pristine sections of small-stream trout fishing with easy access in Upstate SC.
This section of the Middle Saluda is a designated scenic river. The local Trout Unlimited chapter, Mountain Bridge Trout Unlimited, got its start from working with Jones Gap State Park to put in place regulations to improve fishing in the park. The section of the Middle Saluda inside of the state park is full of small wild rainbow trout that are very aggressive. Keep in mind that the park is catch and release, artificial lures only.
The special section downstream of the footbridge is open Monday, Wednesday and Saturday, and requires checking in at the park office. Be sure to check out the old hatchery pond in front of the park office while you are there, but remember that you cannot fish out of it. 
Middle Saluda (Echo Valley)
The section of the Middle Saluda downstream near the town of Cleveland is very different from the section in Jones Gap.
The river slows and gets much more sandy due to the flattening landscape and the farms that neighbor the stream. Naturaland Trust partnering with SCDNR has opened a section below the bridge on Highway 276 that gets stocked regularly. The best access is downstream from the bridge to the first bend, pull-offs are alongside the road on the side of the river.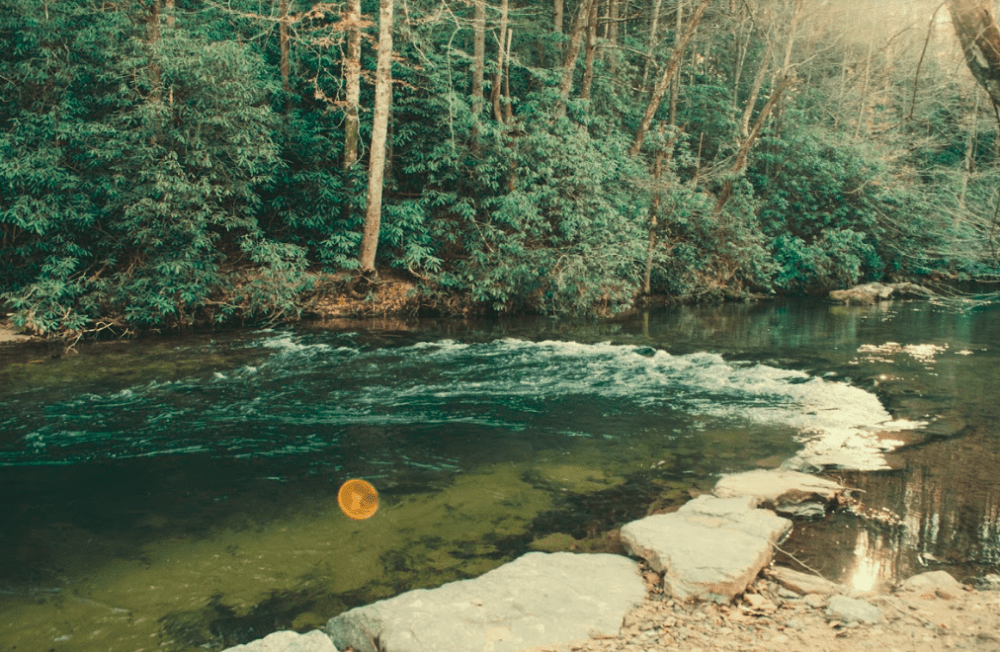 South Saluda
MBTU and SCDNR have done a great job to improve the section of the South Saluda on the access owned by Naturaland Trust. They have added rock vanes as fish habitat, installed a Cold Water Release at the dam upstream, and regularly conduct a trash pickup throughout this section. The access is pull-offs on the opposite side of the street headed west on Highway 11 before you get to Wildcat Wayside.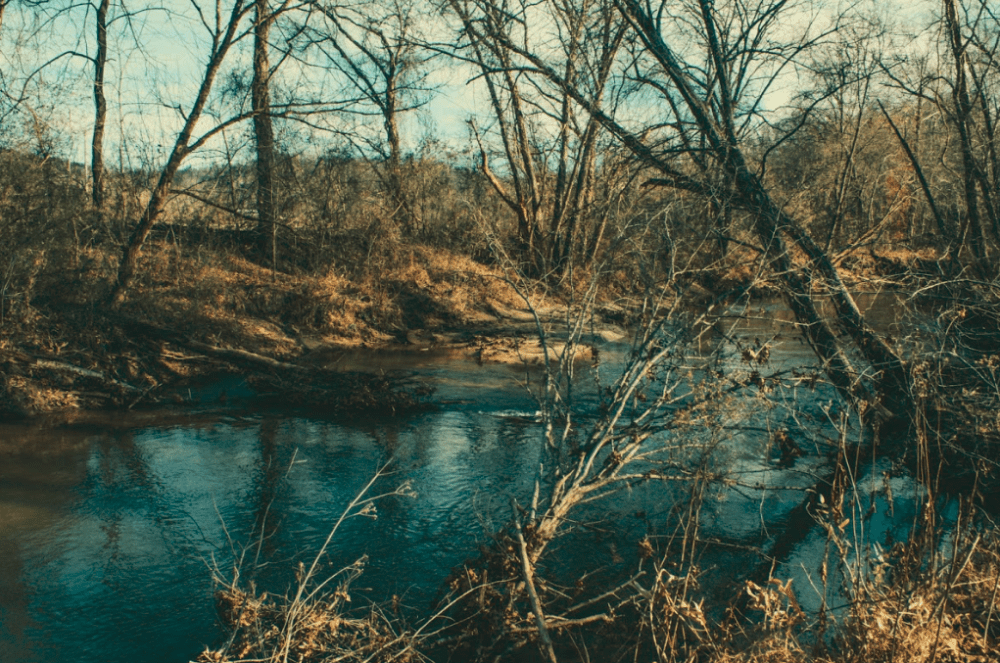 Eastatoee (Dug Mountain)
The Eastatoee is further down Highway 11 going towards Pickens.
It is a short drive from Travelers Rest.
It is one of several Delayed Harvest streams, where trout are stocked regularly from November through May and are catch and release with artificial lures until May, at which point they can be harvested. Be sure you know the regulations before you fish this river. The easiest access is at Dug Mountain, which includes a handicap accessible fishing deck along with convenient sidewalks down to the deck. The Delayed Harvest section is downstream from the bridge at Dug Mountain and provides access for anglers looking for quality fish rather than fish to take home for the table.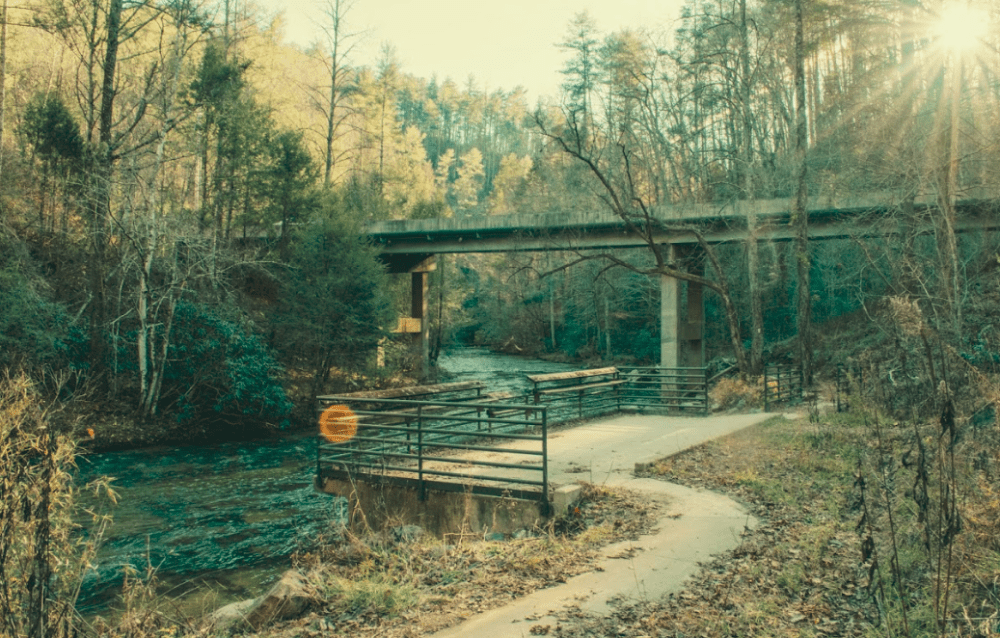 Little Eastatoee (Sliding Rock)
This is one of the Upstate's most scenic stretches of stream.
The Little Eastatoee narrows and goes over slabs of rock in a stretch that is commonly known as the sliding rock. It then flows into a beautiful pool surrounded by boulders. The Little Eastatoee provides easy access for families, good fishing and activities for kids in the warmer months if the fishing is slow. The Little Eastatoee is best accessed at Long Shoals Roadside park on Highway 11.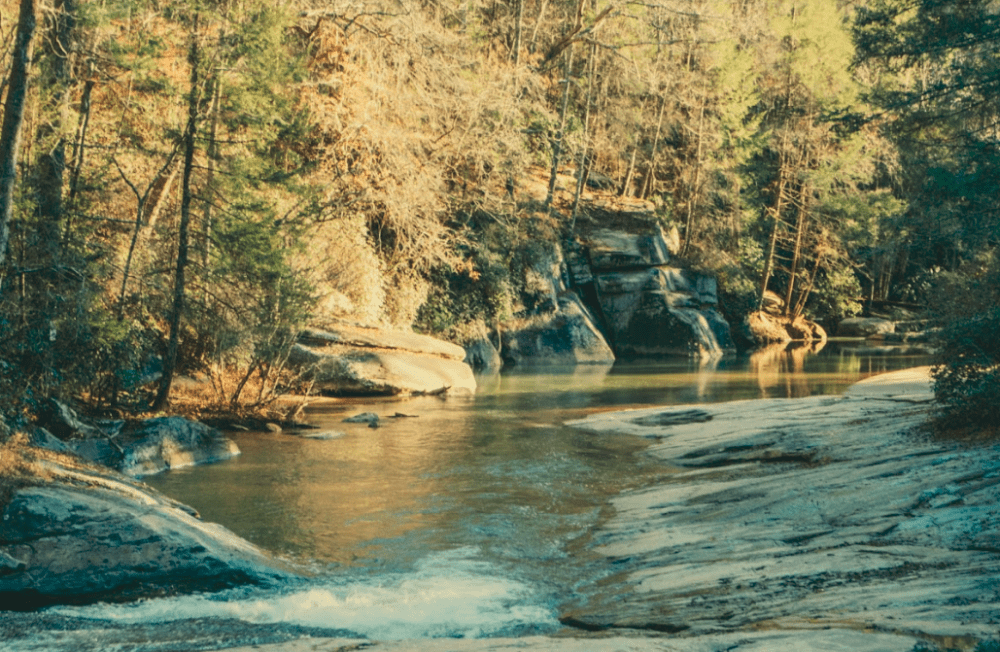 ____________________________
A few things to keep in mind when fishing these (or any) public lands:
In accordance with Leave No Trace guidelines, be sure to pack out whatever trash you bring and even pick up any litter left behind.
Our streams can only support so many fish, which are supplemented by the SCDNR, so if you value quality fishing experiences, please practice catch and release of trout.
If you are looking for fish to eat, I would suggest a more numerous fish, such as catfish, as our trout streams can quickly become devoid of fish from over-harvest.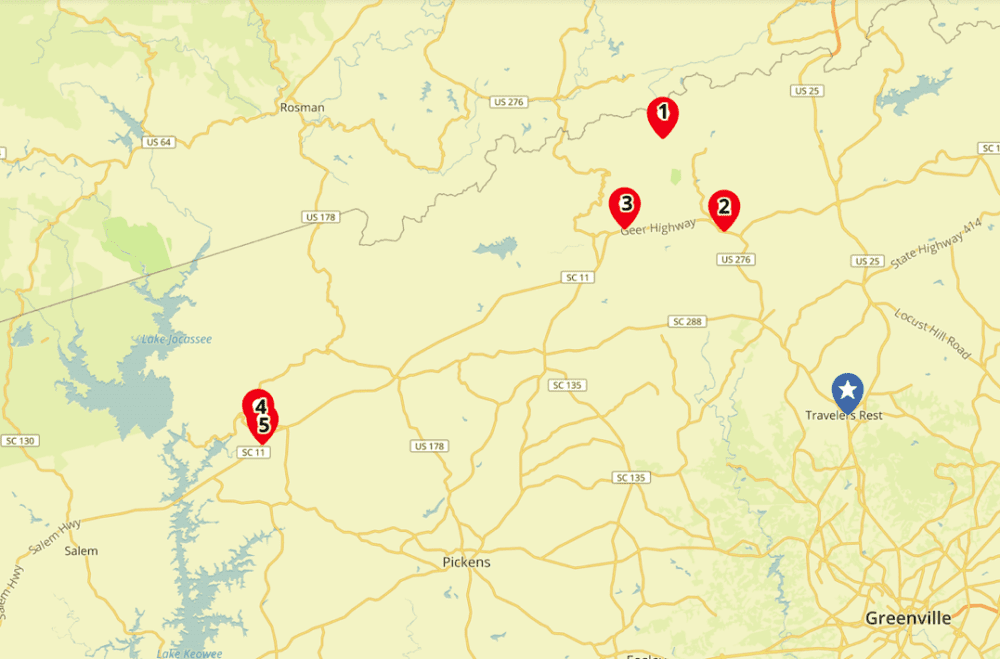 ____________________________
If you have any questions, feel free to contact my Facebook or Instagram page at Greenville Fly Fishing, or send me an email at greenvilleflyfishing@gmail.com 
__________________________
Fishing for more connections?
Look to these other great local fishing resources: