by Susannah Lewis
Shelley Smith, a Travelers Rest High School social studies teacher of seven years, received recognition as Teacher of the Year for Greenville County Schools for 2018-2019 earlier this year.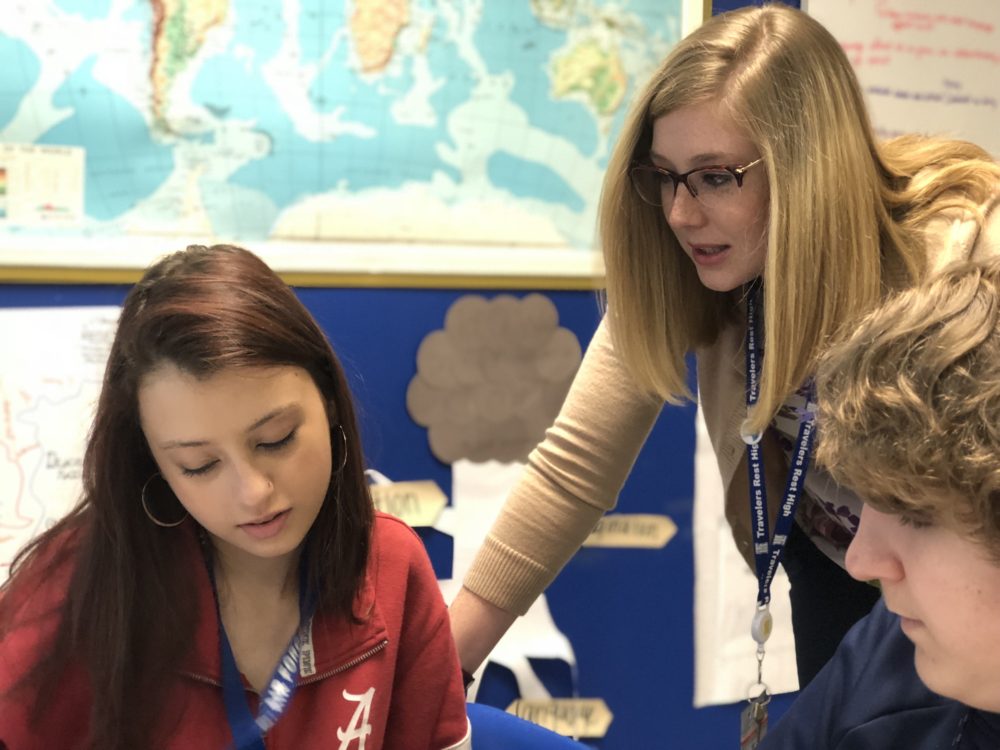 Shelley describes herself as a leader who is dedicated and passionate. She has spent her entire teaching career at Travelers Rest High School, in the center of the town she loves. In her spare time, Shelley enjoys riding her beloved bike, "Elle", a polar blue 7-speed Electra Townie, accessorized with a multi-colored painted elephant bell and a big white basket on the front. After a long bike ride, Shelley enjoys munching on the chipotle barbeque chicken tacos and queso at Farmhouse Tacos. She also serves as a legality official for the United States All Star Federation, judging cheerleading competitions across the United States. In addition, she enjoys cheering on her Clemson Tigers, participating in community service projects, and running 5K's – is there anything she can't do?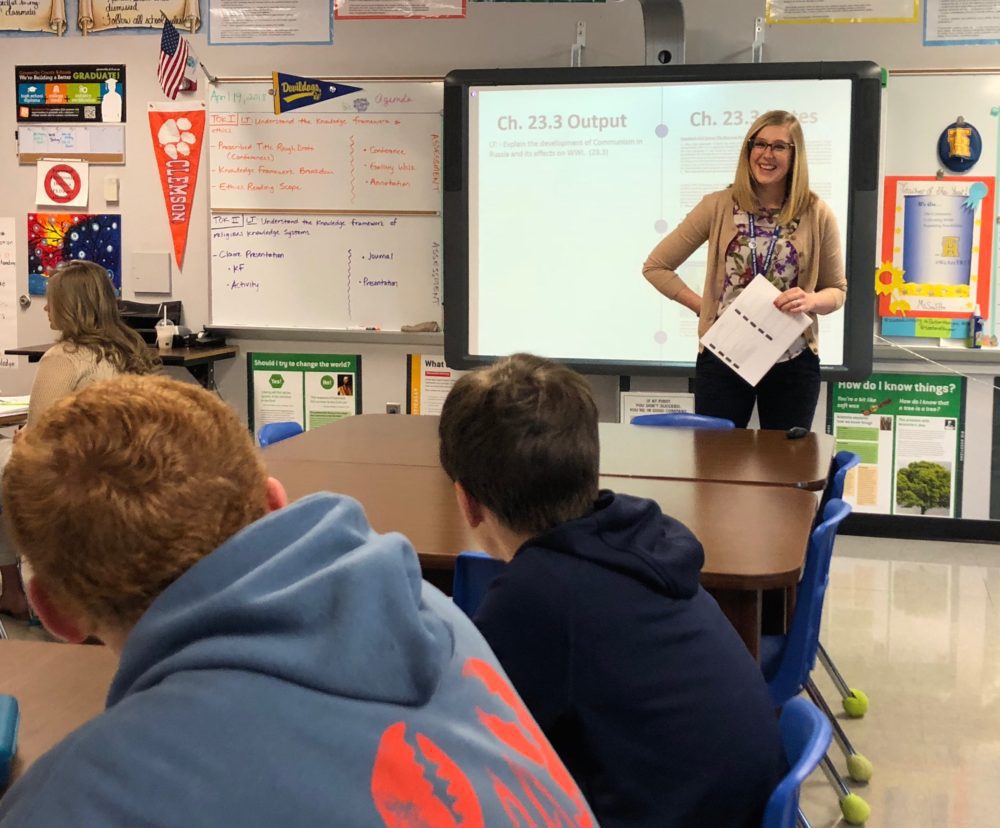 When asked why she is so passionate about her job, Shelley shared a favorite quote from John Quincy Adams that reads, "To furnish the means of acquiring knowledge is…the greatest benefit that can be conferred upon mankind."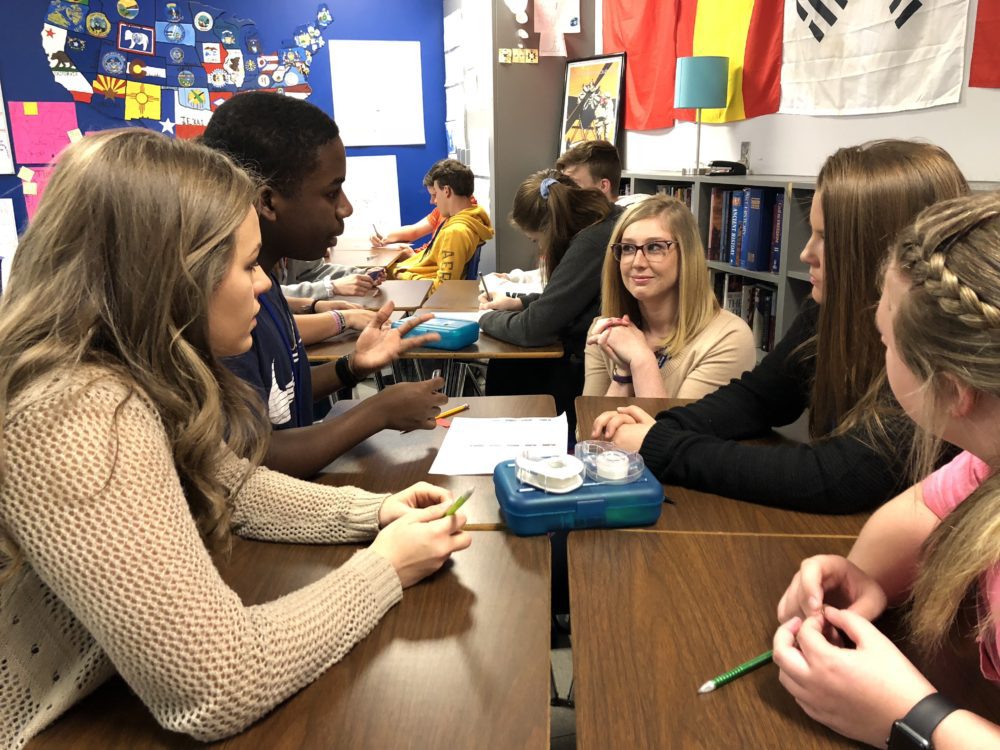 Shelley's commitment as a social studies teacher is to prepare her students to leave the classroom and enter the world as informed, responsible citizens of our local and global community. However, her passion and commitment go beyond the academic nature of her classroom. She is dedicated to inspiring students to become men and women of high character and integrity by being a positive role model inside and outside of the classroom. Her main goal as an educator is to help develop the community by cultivating minds, and ultimately, expanding possibilities. Shelley says, "Society entrusts us to 'mess with the hearts and minds' of these students and by doing so, we are molding the future. In this career, teachers have the ability to help students turn their dreams into realities."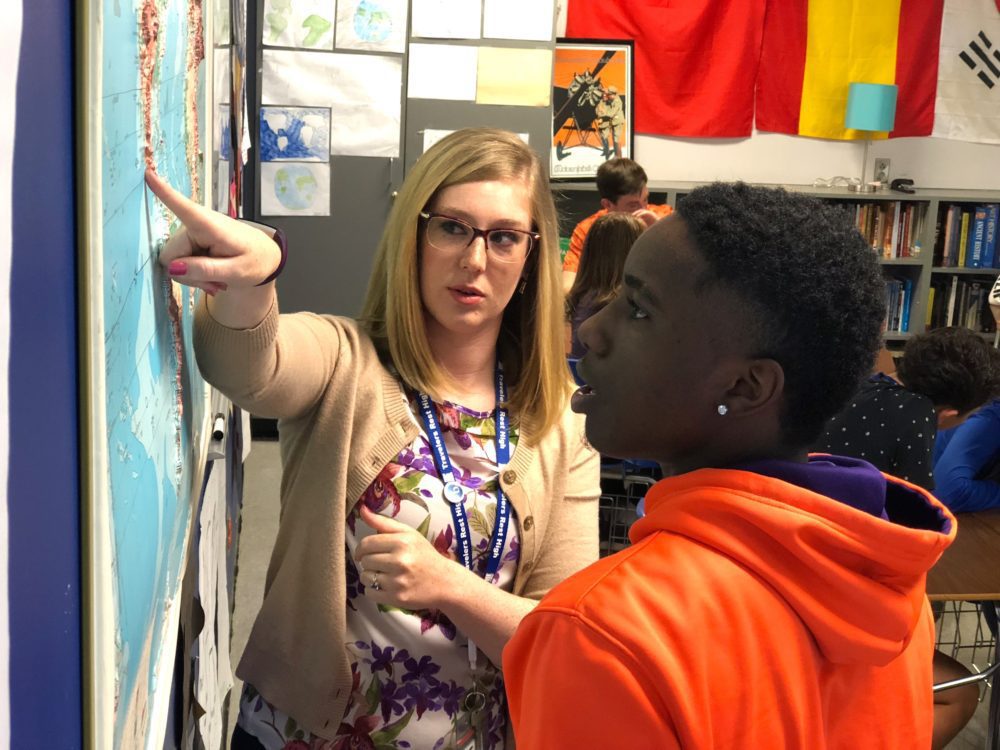 In addition to a new shiny plaque for her classroom, Shelley also was given her own "day" by Travelers Rest City Council – how cool is that?  October 19, 2018 is now known as "Shelley Smith Day in the City of Travelers Rest".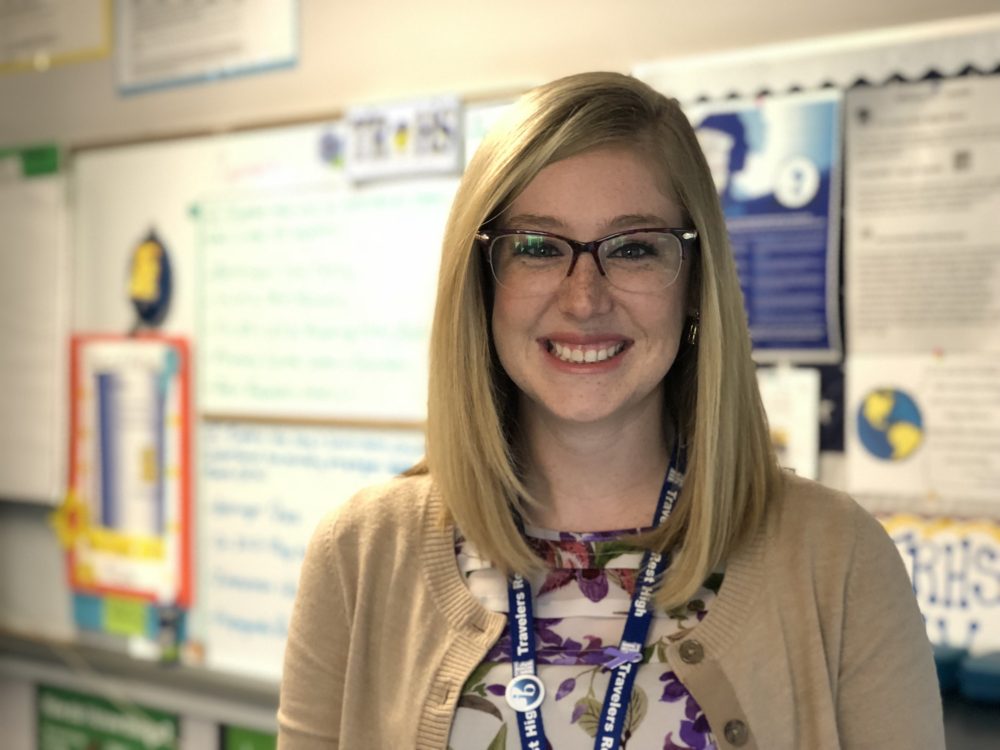 Shelley shares her advice to fellow educators:
A letter to future educators, from GCSD Teacher of the Year:
"First, welcome to the profession of dream builders! In this profession, it is important to fuel your passion and let that passion shine onto your students. Build relationships with the people around you and ask for help! No teacher is perfect, and even though you may feel the pressure to be perfect on day one, know that if you always put the students first, your best is enough."
______________________
All photos courtesy of the Greenville County School Department