Over the last decade, change has circled Greenville County like a wagon.
The South in general has been stampeded by excited new residents hailing from places like Rochester, New York and as far off as Micronesia. From the shotgun-house neighborhoods of Magazine Street in New Orleans to the fresh faces ordering coffees at the bus from Tandem, interest has touched down in the land of humidity and eating good.
The Swamp Rabbit Trail has created a bustling economic hedge for small business, aesthetic of living, corporate real estate acquisition and hungry entrepreneurs in the heart of the upstate. That foothold, coupled with decade spanning phenomenas of health and wellness trends tapping the mainstream culture, has left bedroom communities and small farms across The South reaping those spoils of venture and hope. Restaurants from Greer to Easley proudly feature local meats and vegetables raised or grown within a few miles of their establishments instead of thousands or nautical miles. Boutiques and local grocers feature the wares, lotions, and crafts from small businesses across the upstate too.
A timeless way to share or sell all sorts of sustenance and sundry has been the revival of the farmers market.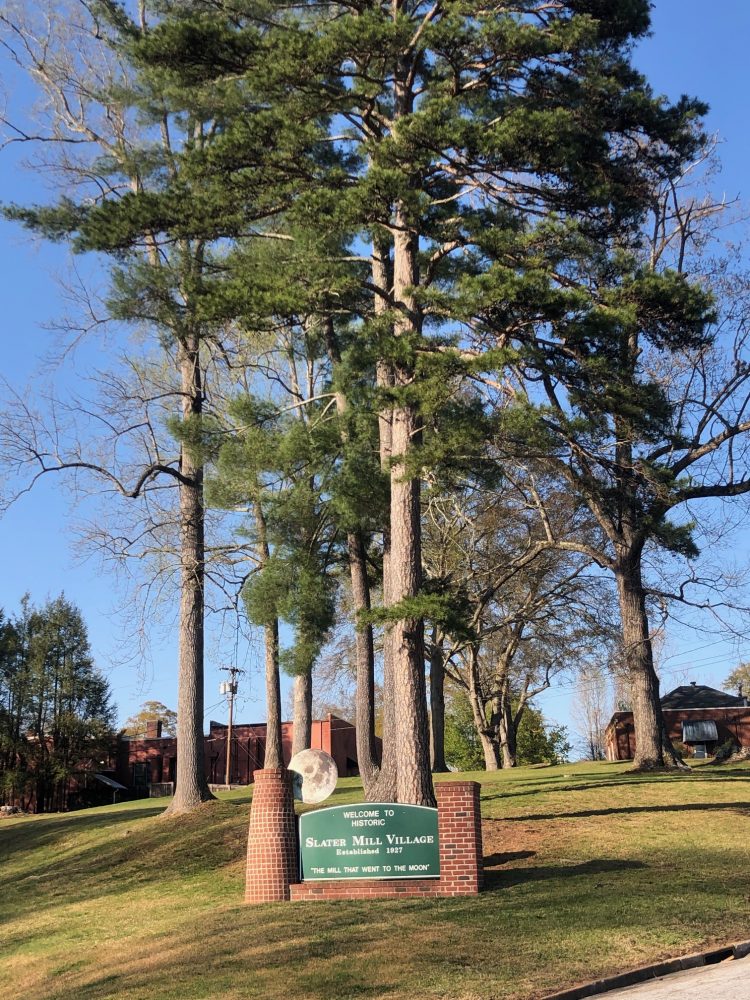 Since 2009, residents across the upstate have patiently braved winter for the first Saturday in May to attend the Travelers Rest Farmers Market. Since its inception, evolution has taken the local market scenes by storm. Food trucks are mainstays instead of one-offs. The coveted Tomato Sandwich Taste-Off features creative interpretations on a Southern Classic from local haunts that spread out tents and fill up Trailblazer Park in July. Free morning yoga offers willing patrons an opportunity to break the day and harvest a little calm with Paris Mountain framed in their back drop. Local musicians set up on the top end of the field, playing everything from Chris Stapleton covers to originals.
The impact and inspiration of markets like Greenville's downtown or TR's has found another piece of fertile ground with its neighbors to the north in Marietta.
Native resident Gina Norris-Hinton and a small contingent of local volunteers are burning their candles at both ends to bring farmer and consumer together in what she has coined a food desert.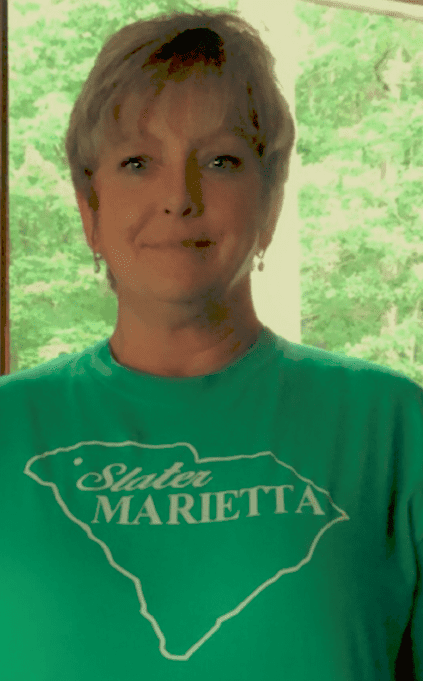 Hinton has long been a mainstay and figure of compassion in Slater-Marietta. There is a genuine born and raised sense of pride in community noticed when speaking to her. Now bringing the residents of Slater-Marietta a market has a box to check on Hinton's committed and honorable list of civic duty and service – and it is one she's taking a true grassroots approach to.
She is currently involved in multiple outreach programs across Greenville County, including The United Way, and holds an active chair on the Slater-Marietta Community Association Committee. Noticing a lack of direct resources like multiple grocery stores and easy access to healthy food options, Hinton went to work brainstorming and assembling a group of volunteers through the winter. Hinton notes it has been quite the undertaking but is determined to establish a family friendly environment for locals and visitors alike to enjoy.
"I love this community and the people in it. Bringing fresh and healthy food choices to community residents and our area is our goal," says Hinton.
Hinton, along with Travelers Rest native and Market Manager Sarah Brown, has secured use of Greenville County's Jimi Turner Ball Field to host the first annual Slater-Marietta Community Market. 
To say growth and momentum up the hill is coming would understate it. While more folks shake the grip of cities and push into the landscapes, an urgency for fresh and sustainable food multiplies in rural areas. Hinton confirmed that Estrada Farms has proudly joined the roster of seasonal vendors like Feather Creek Farmstead, Blue Wall Farms, and many others. Estrada Farms hails just a little west of Marietta in Pumpkintown, specializing in quality seasonal produce from bright summer squash to vibrant and lively pepper varieties. 
Farmers Markets are not only a great way to fellowship, provide, or match, new growth, but to learn as well. Most farmers and makers are wonderful resources for questions like:
"What is the best way to prepare a whole free range bird?"
"When and how do I stake my tomato plants?"
"How do I maintain this new charcuterie board?"
We have Google and it works, but going to the source gives us a human connection. It brings us together.
Those interactions and relationships anchor communities in unity, spirit, and good – there is no questioning that.
Knowing who is responsible for our food can be just as important as the Old Bay dusting it or the platter holding it. It is a win-win infinity symbol for consumer and farmer, a stimulater for local commerce, and a wonderful way to foster new rapport and enjoy some summertime Friday nights at the neck of the Blue Wall.
The Slater-Marietta Community Market looks to make good on providing that space for residents with the efforts of folks like Brown, Hinton and the expanding list of farmers. 
If you're a farmer, grower or maker and would like to participate in the Slater-Marietta Community Market this season, you can find information about being a vendor and the application at www.slatermariettacommunitymarket.org – it's fast and simple!
And if you're none of the above, pack up the truck with some good vibes and the kids, bring some totes and come on up the hill.
______________________________
The Market will open every 1st Friday from May – October. (6 market days)
Grand Opening: May 7th, 2021
Market Hours: 4:00 p.m. – 8:00 p.m.
Days: 1st Friday from May through October 2021