Have you seen all of the local entries for "Best of the Upstate" categories lately?
Travelers Rest is represented well, from animal hospitals to florists to hot dogs.  (And so much more.)
And also burgers.  
Let's not ever forget burgers.
If you are new to town, it's possible you've never even driven past the home of the best burger three years running.  If you're a longer term local, we're going to go ahead and bet that you've not only driven by, but that you've stopped in and found a booth for you and a buddy and ordered that best burger for yourself more than once.  (My family has found the Northwest Grill to be a favorite burger spot to and from camping adventures at Table Rock or Lake Jocassee.  It bookends our trips quite pleasantly.)
By the way, Northwest Grill is up again for best burger – and you just have a couple more days to register your vote.
We're fortunate that local photographer and writer Corey Pelton spent a little time recently in one of those limited number of booths inside Northwest Grill and asked just the right questions from John Allmond, the man behind the burger.  We've enjoyed Corey's work here before with his photographic journey of Needful Things and his Friday Night Lights – the TR version – on our Instagram feed.  (You can follow Corey's IG feed too at Dark Corner Photography.) 
________________________
Photos and Story by Corey Pelton
"Is the doctor in?"
"Why, yes.  Yes, he is."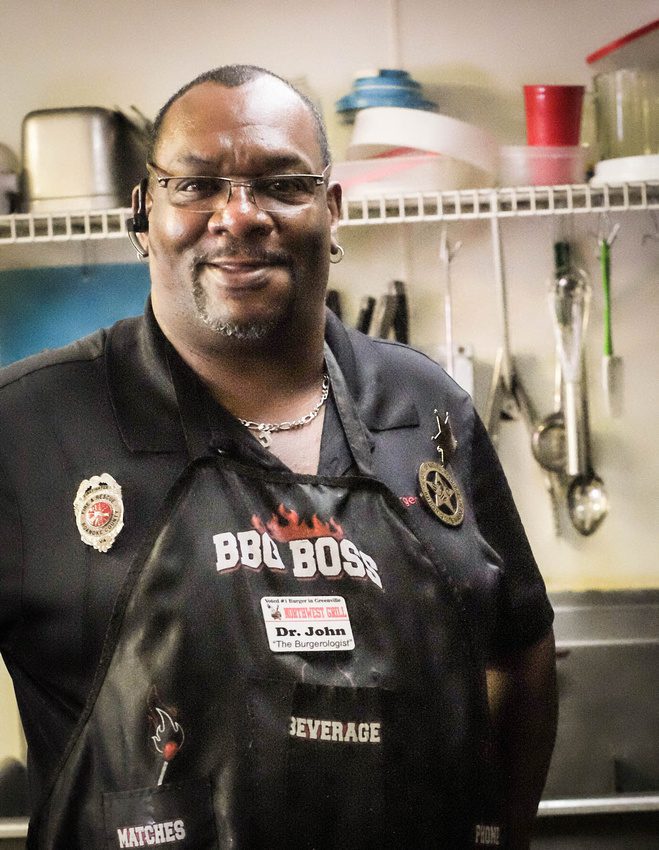 I'm not talking about a doctor who will ream the plaque from your arteries.  Quite the contrary.  The doctor I'm talking about shoots you full of shut-your-mouth blue-plate-special goodness.  This doctor serves up fried okra, country fried steak, and meatloaf like nobody's business.  I'm talking about Travelers Rest's own Dr. Burgerologist – aka. John Allmond.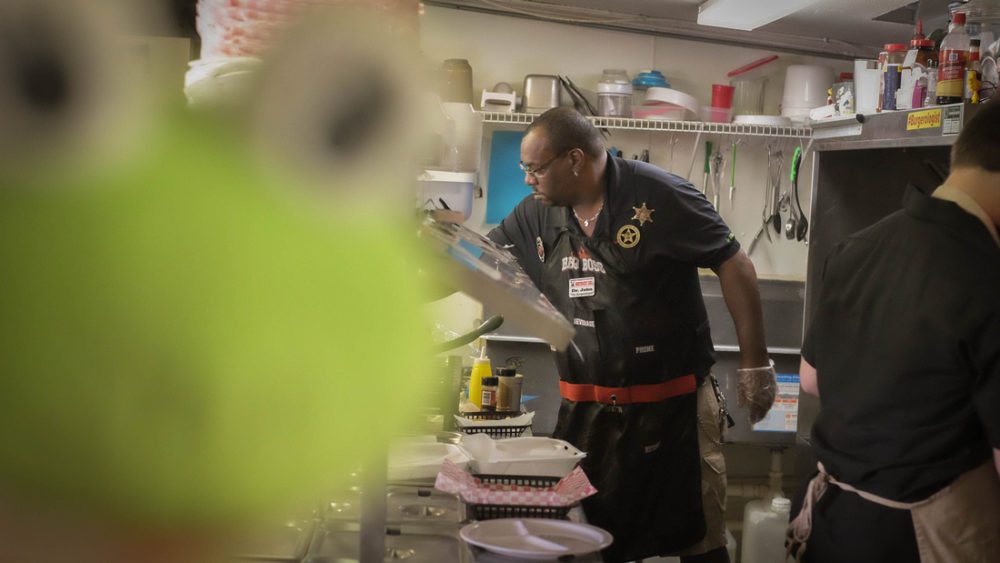 Having grown up in Travelers Rest (TR high class of '78), Mr. Allmond worked in steel until his girlfriend, Lisa Bayne, made the brilliant and coercive decision to open Northwest Grill off Hwy 276 (Geer Hwy) opposite Northwest Middle and Elementary Schools.  Now John Allmond sports a BBQ Boss apron, a sheriff's star, and a nameplate claiming his doctorate in burgerology.  With spatula in hand he serves locals and visitors in a craft he has come to love.  "I love to cook.  And I love cooking people good food."  He can't bring himself to turn people away even when they walk in at closing time.  "Nobody comes to Northwest and leaves without what they came here for," he remarks.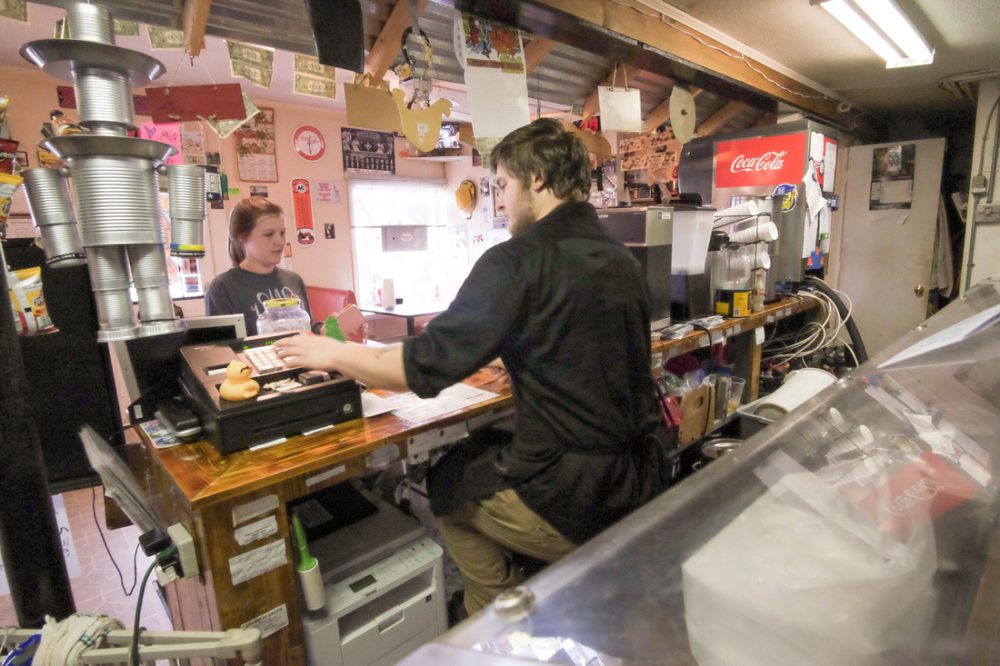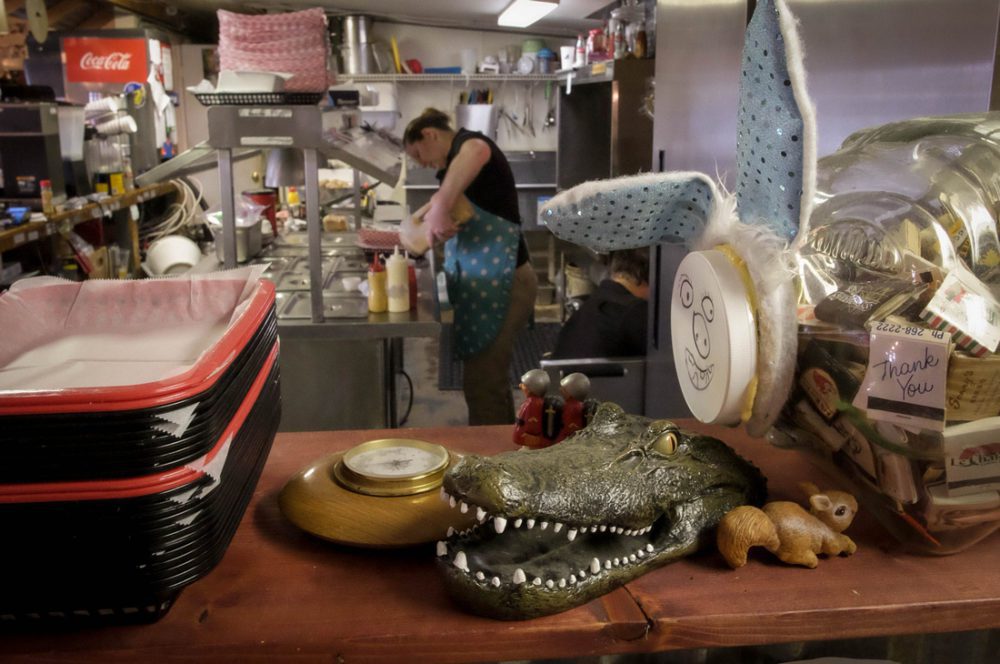 So what's their specialty?  Burgers and hand-cut fries.  The Doc's burgers have been voted Greenville County's best burger three years straight.  It's right there on the sign as you squeeze your vehicle into a parking spot.  It's there again when you squeeze yourself back into your car upon leaving.  And hand-cut fries?  Don't even try going back to work.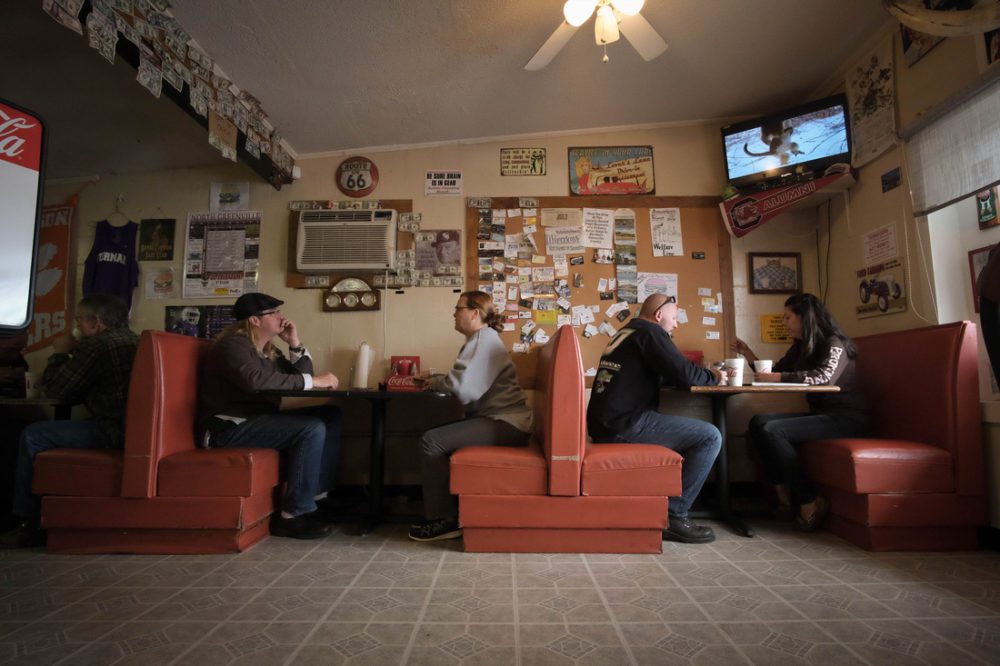 What makes Northwest Grill unique?  I dare you to walk in during lunch and not smile.  Dr. Burgerologist is bound to say something welcoming to you and it's downright contagious.  His employees enjoy working with him and his patrons acknowledge him like a long lost spoiling uncle.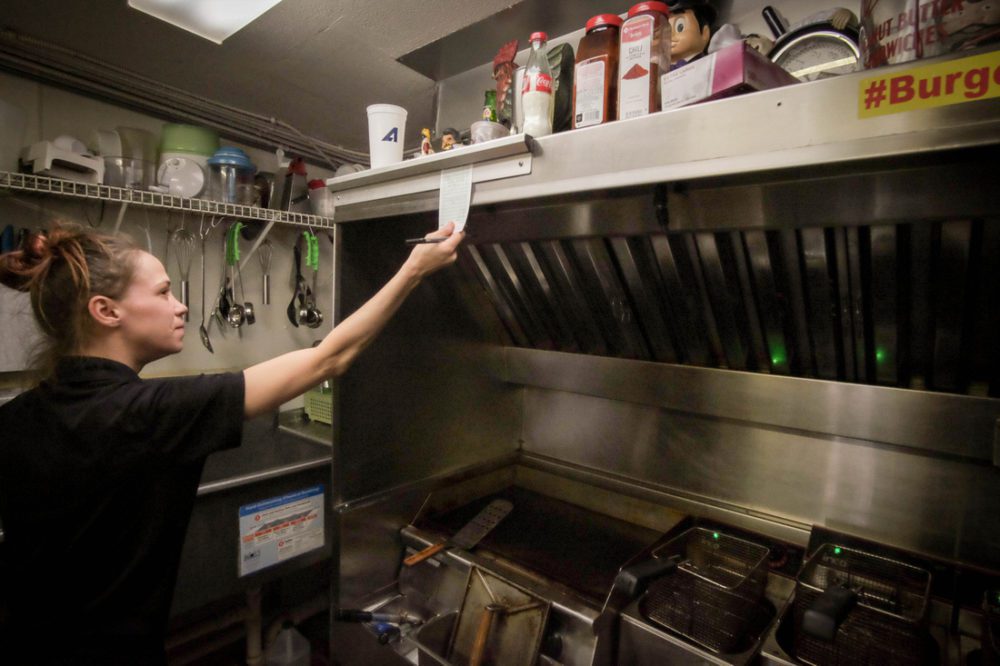 The next time you're searching for that perfect burger or have a hankering for comfort food, head north on 276 and give Northwest Grill a try.  Maybe you'll even catch Dr. Burgerologist riding around the grill on his stick pony.