At one point, it was a commodity — probably the first gas station in Travelers Rest. Today, it's an old, graying spectacle of a building that no one who passes can soon forget.
Folks who drive into town on South 276 with any frequency remember it's on the right, just across the street from an Ingles grocery store. And most hope, every time, to get stuck at the corner stoplight there at Hunt Street, so they might take a longer look than last time.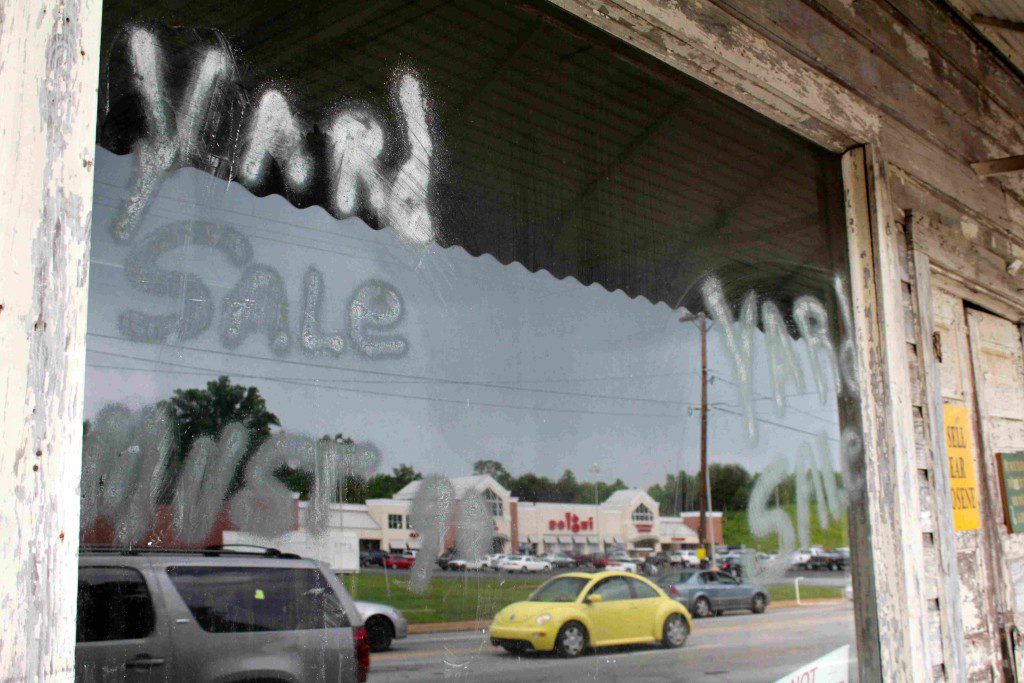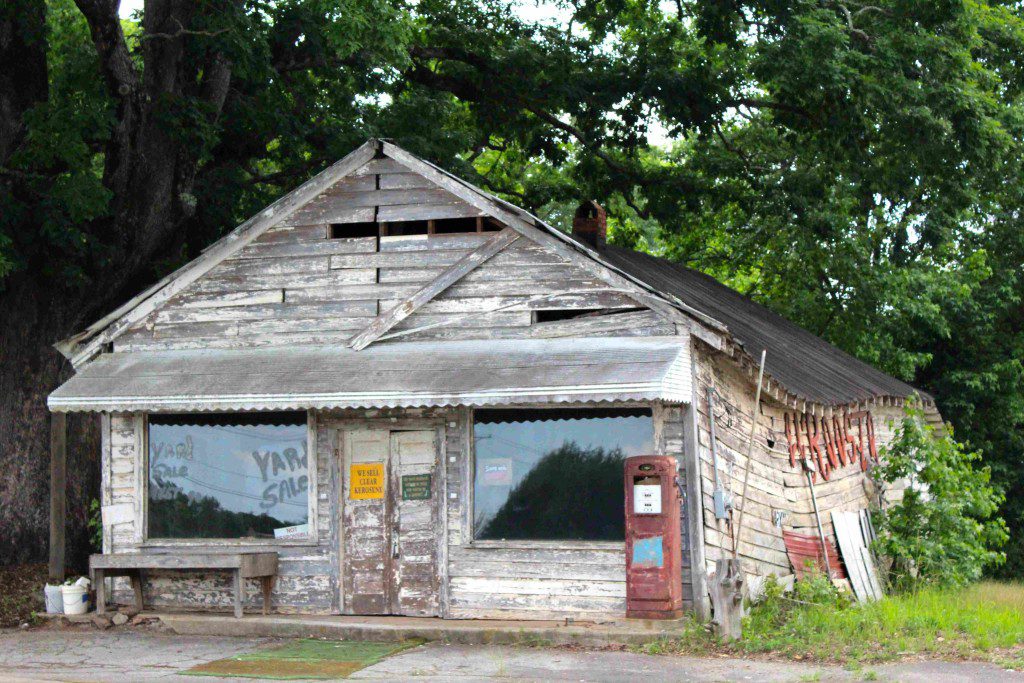 The wood building swoops wide and inward in the middle — the most peculiar part of all. That it's never caved in is an architectural feat for the books.
Besides, old signage hangs from the exterior walls on every side. A few boards above the front door eaves have fallen down, exposing black space inside, and a red gas pump stands sentinel on the concrete porch as a testament to the building's earliest days.
"The building was originally the only gas station and store in this area, back in the '20s and '30s," says Michele Ells-Wright, who's lived in the adjoining neighborhood for quite some time.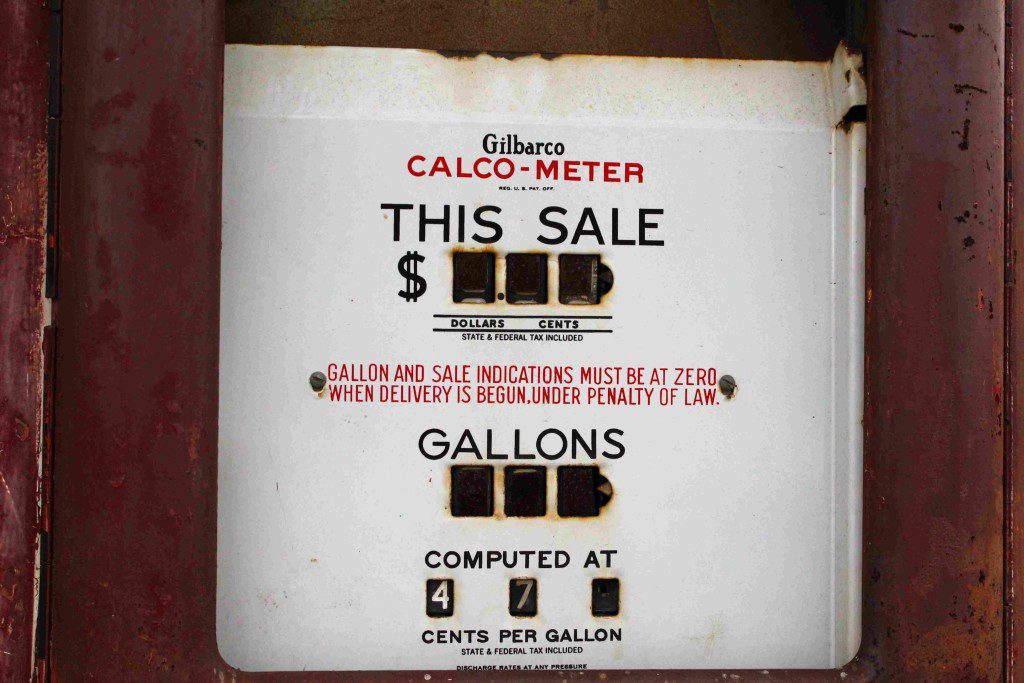 Eventually, the shop came into the hands of B.F. McDaniel. Under his ownership, it served primarily as a neighborhood grocery.
"B.F. had everything. My lure was the coldest soft drinks that you could imagine. The drinks were so cold that they would literally hurt your teeth," remembers Travelers Rest's Mayor Wayne McCall, who also grew up in the neighborhood. "He had these big cookies about four inches in diameter. For 25 cents, you could get two cookies paired with the best hoop cheese ever."
Even as a grocery store, B.F.'s still served as a gas station, with two gas pumps out front — one for "regular" and the other for "high test," says McCall.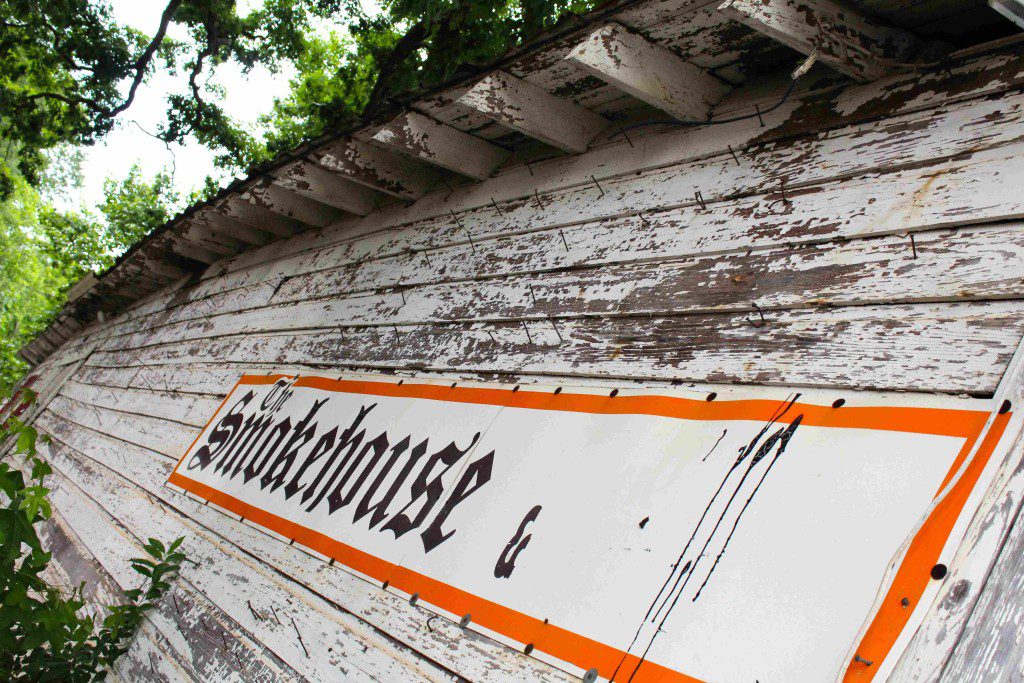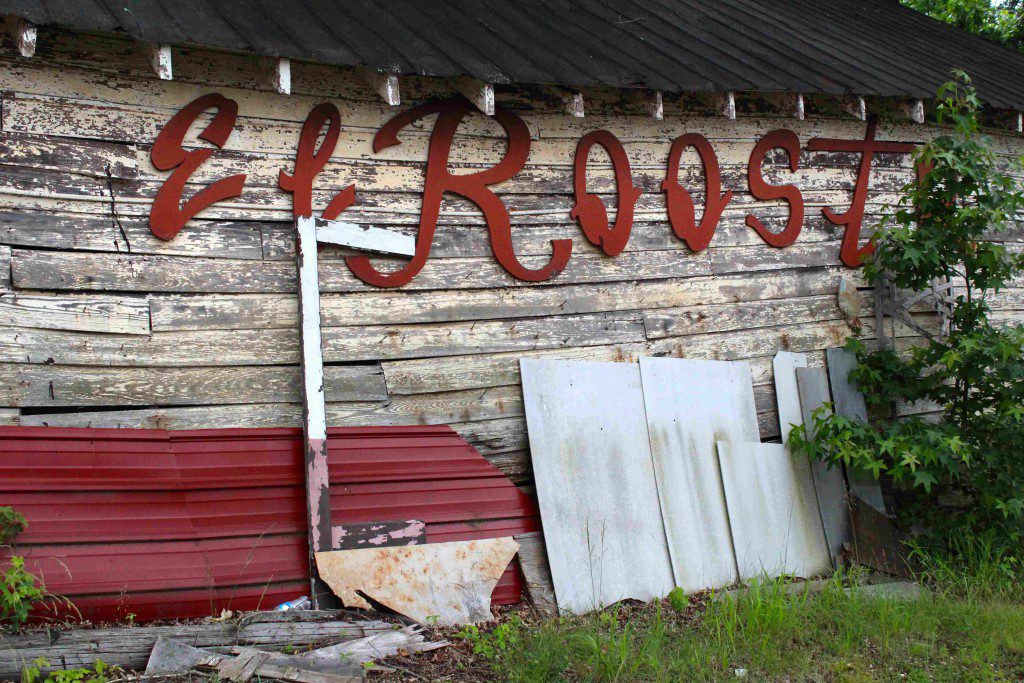 But the former gas station's most recent incarnation was as a junk shop called The Smokehouse, run by local this-and-that collector David Bailey. The shop kept limited hours, so if you never passed it at the right time, then you probably thought it to be abandoned years ago.
The shop's now speckled with rustic gray coming through under its once-bright white paint. Stray boards and buckets of broken pieces rest against the perimeter, unexplained.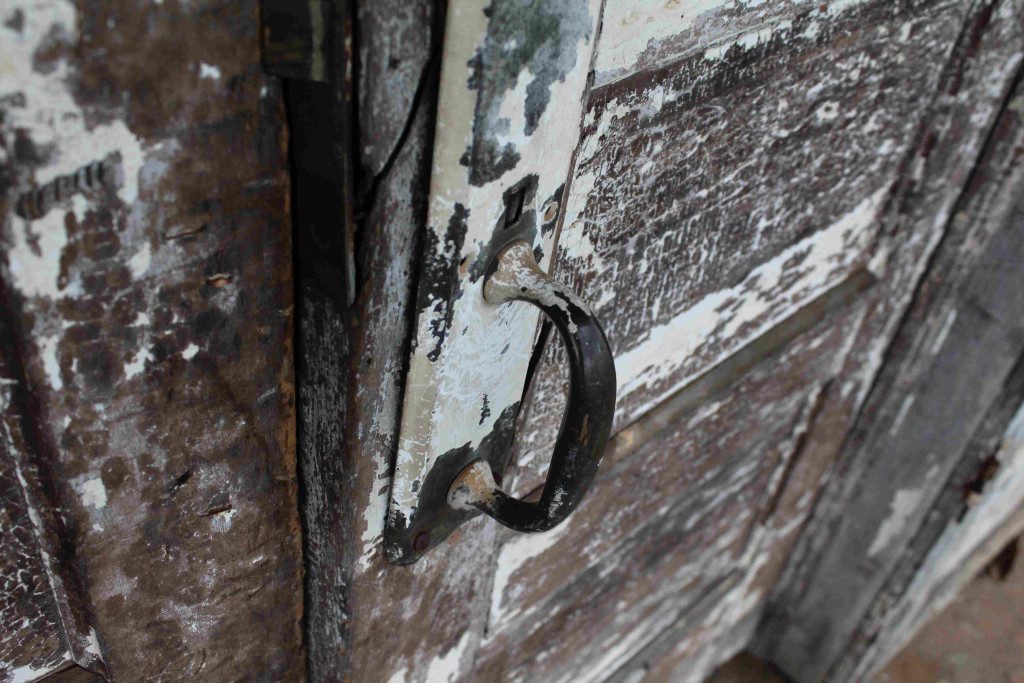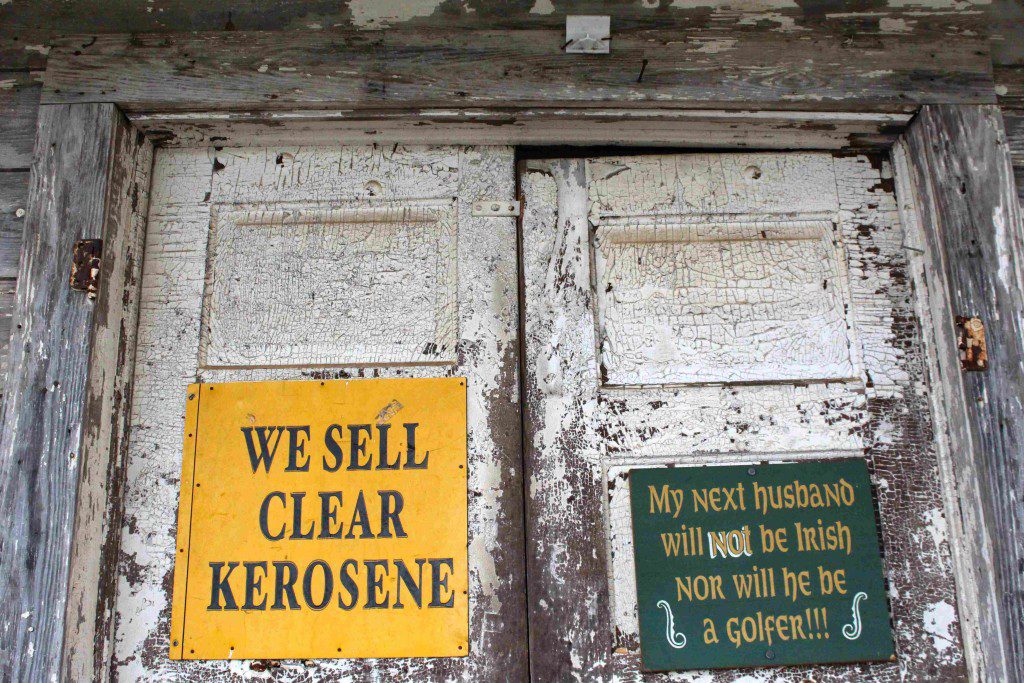 "The white oak here is approximately 200 years old," says Ells-Wright, pointing to a tree just to the left of the old building, which would take a few grown men to wrap their arms around. "They did a core study on it. The highway department came through to widen this road, and they took a bigger chunk out of my yard to prevent messing with the oak tree."
The sprawling tree seems to serve as an anchor and a keep for the aging structure, providing a sense of visual stability as well as shade across its full width. They seem to exist in the quiet camaraderie shared by old friends.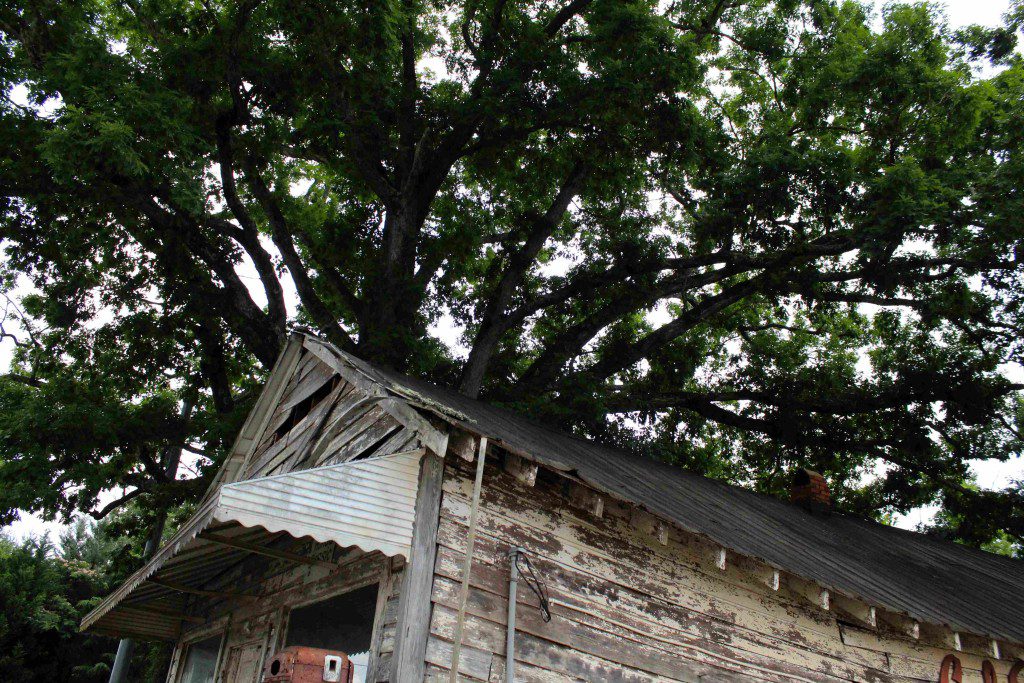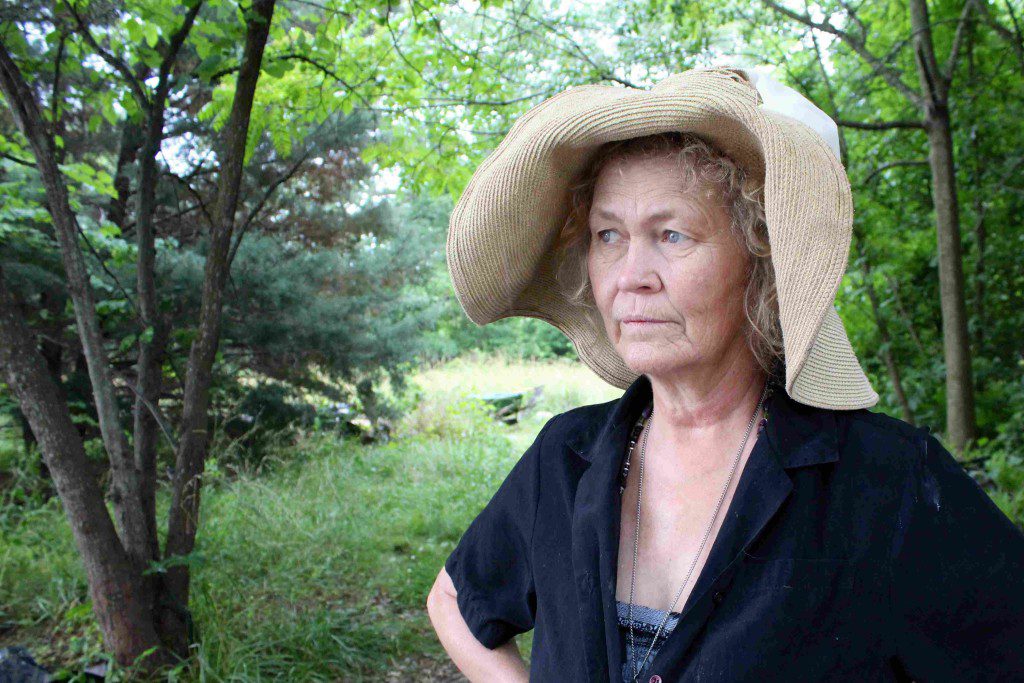 Some locals remember the near-empty old shop on Geer Highway as a gas station, others as a grocery store, and still others as an abandoned shack. A few even recall a particularly memorable stormy evening during an on-site auction when lightning shook its walls.
But they all remember. For there's an intrigue about the scene, a peculiar attractiveness that allows passersby to forgive its unkempt demeanor.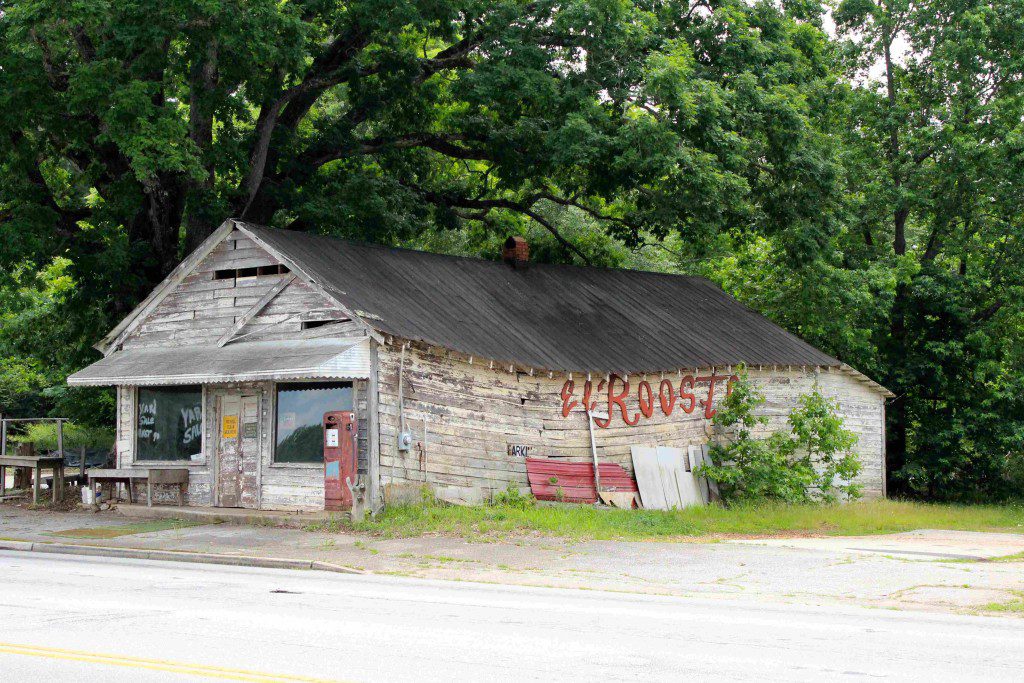 (Photo Credits: All images – Celeste Hawkins)