Quite surprisingly, there aren't many family-style dining spots in the Greenville area, where you can gather around a table of large plates of delicious food that you and your brother and your best friend will all share together. So it's a pleasant surprise to hear that one Travelers Rest restaurant has re-discovered the tradition.
They call it "family style" for a reason. Because it's like those fond memories when the whole family sat down to Sunday lunch around plates of chicken and macaroni and green beans and the cobbler Mom made from scratch.
You were forced to share, to keep passing plates until everyone had served themselves. You really had to, like it or not, speak to one another — in the very least to ask, "Can you please pass the mashed potatoes?"
Here, you might pass pickled green tomatoes. Kale and blueberry salad. Crispy pork belly. Yellow corn grits. Roasted vegetables. Peach hand pie.
That sounds about right.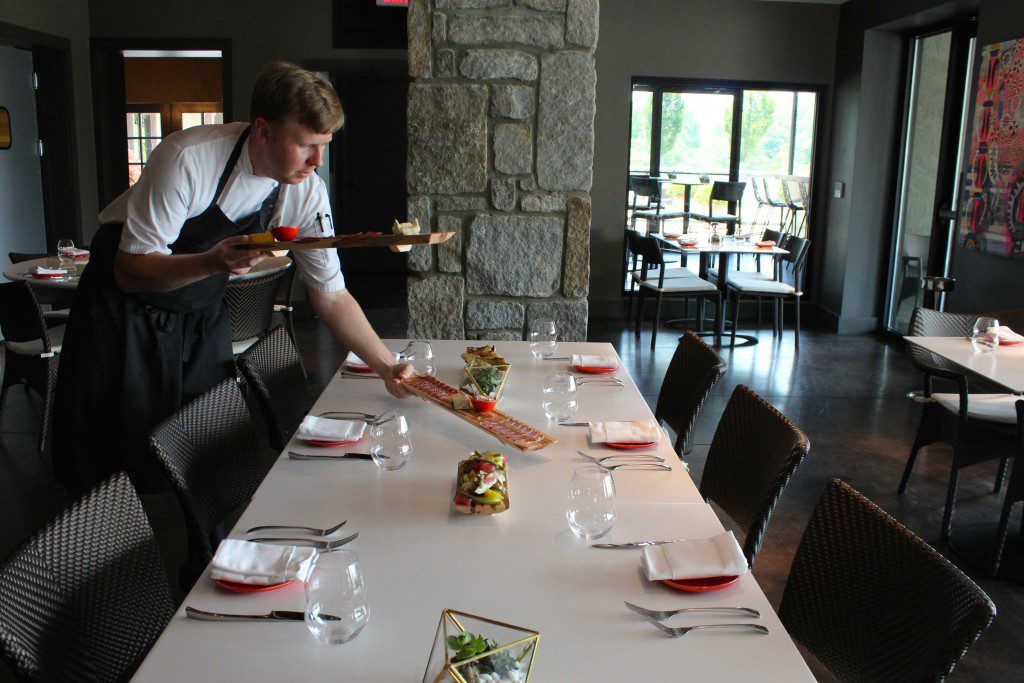 Granted, the menu changes daily at Restaurant 17, much like it does in your family's kitchen.
Maybe this week, High Valley Farms has sent them a catch of rainbow trout. Or perhaps it's that delightful time at the end of spring when fresh red strawberries grace the Upstate.
In short, the menu shifts with the seasons.
But, in all honesty, you won't really even need to read the menu. If your group decides on the Friends Table, then you just sit back and wait for the next of the five courses to arrive.
When it does, it fills every corner of the long and spacious tabletop you've settled in at.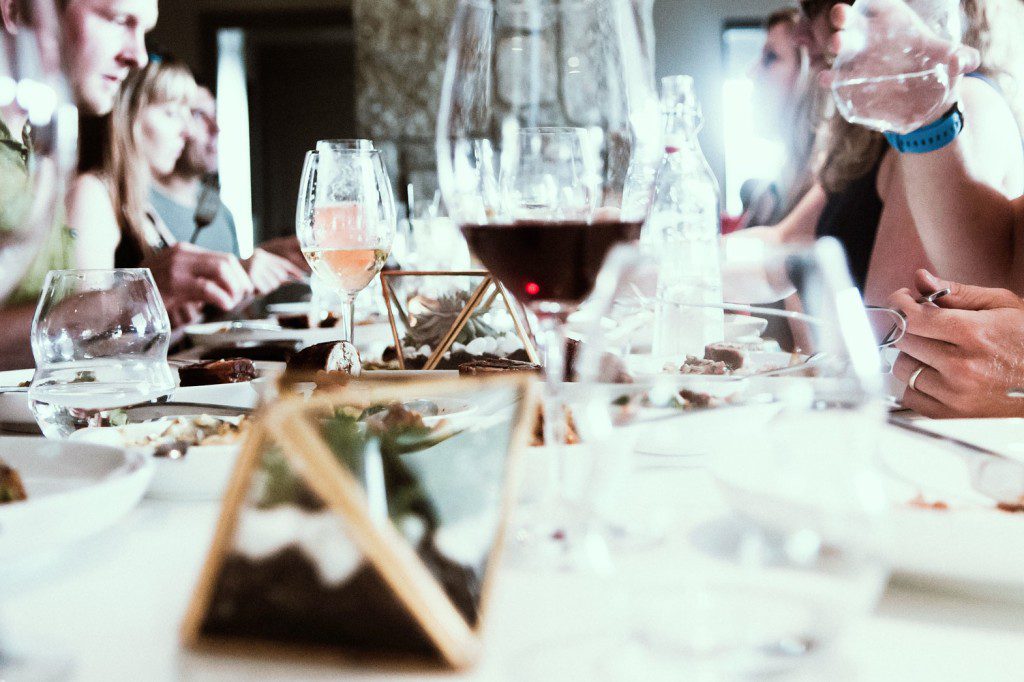 Every dish boasts a mouthful of fresh ingredients that Chef Greg McPhee and his team no doubt prepared today, on down to the pastas, breads, and desserts.
The farm-to-table feast is both hearty and delicious, both healthful and indulgent.
And when they say "farm-to-table," they mean it. They mean that the food on your fork came from farms as near as 10 miles up the road from Restaurant 17, which is located inside Hotel Domestique.
The space is modern and open, affording unparalleled views of the Blue Ridge Mountains right from your seat, while still managing to feel less stuffy than the average fine dining establishment.
In this way, "elevated but approachable" seems a fair description of both the cuisine and also the atmosphere at Restaurant 17, says Ben Webster, the hotel's manager.
"We've made big efforts to make Restaurant 17 more comfortable," adds Rich Hincapie, admitting that even he likes it better since they've implemented several recent changes, including the new Friends Table experience.
Comfortable. Because that's what dining with friends and family should be.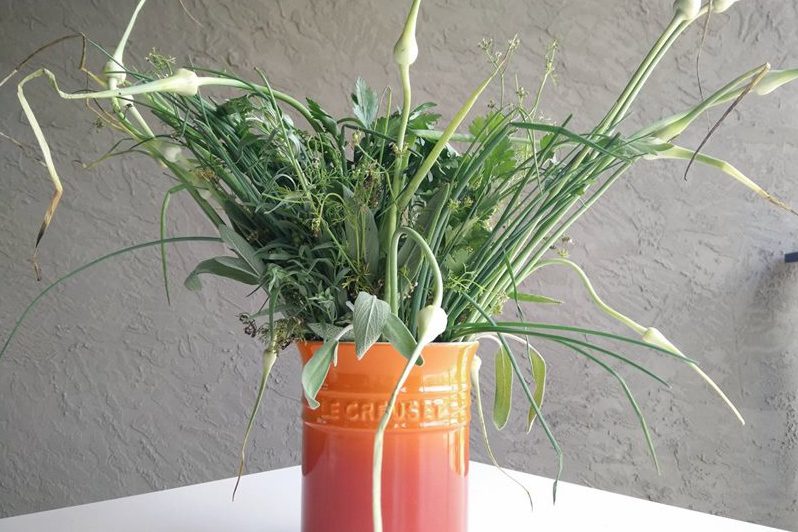 Restaurant 17 is the on-site restaurant at Hotel Domestique, located at 10 Road of Vines in Travelers Rest. Learn more about the Friends Table at the restaurant website.
(Photo credits: Chef Greg McPhee – Celeste Hawkins; All other images – Restaurant 17)
[Note: Our blogger Celeste was invited to Restaurant 17 as a member of the media, where she received a free meal and the experience of the Friends Table. She was not paid to write this content. All opinions are her own.]