Crisp air and warm sunshine were a perfect Saturday combination when Jane Howard and I headed out to the field to meet Tommy Satterfield of Satterfield Farms.
For more than seven years, my family has been served beef stew on a cold winter's night or burgers at a family cook out or sausage with our biscuits on a Sunday morning brunch that we purchased from Satterfield Farms in Taylors.
He's a regular at the Travelers Rest Farmers Market and you've probably met the family who helps run his stand on Saturday mornings at Trailblazer Park.  (The Rogers family are the same sort of fabulous that Mr. Satterfield himself is and they're quick with sharing great recipes and ideas for bringing out the flavor and serving up the delicious. Say hi to Adam and Danielle and their kids next time you're visiting the market.)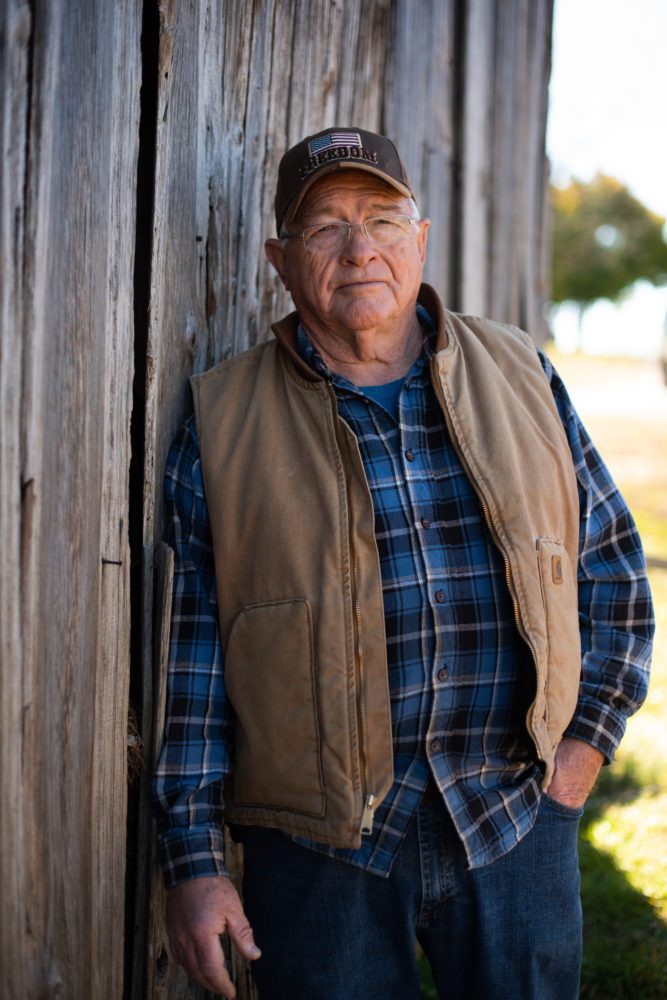 When we talk about supporting local farmers and knowing where your food comes from, it's more than just a conversation. It's more than just an idea and it's more than an occasional purchase here or there.
Supporting our local economy means buying as many products as possible that are grown or produced or created near our home.
And although it should be a priority for all of us, we all know there's even more motivation to purchase locally when we know the person or the family or the business from whom we are buying. (This belief is a central part of why TRH was even started in the first place.)
A full time beef farmer, Tommy Satterfield has about fifty cows and calves, steers and heifers on about one hundred acres on two farms in the Upstate. While Satterfield Farms also sells pork products, Mr. Satterfield himself is not raising those currently. "After my open heart surgery a few years ago," he says, "I had to pick something to give up." Raising pigs was that something.  Now the pigs are raised by a friend of his and the pork is sold at Satterfield Farms.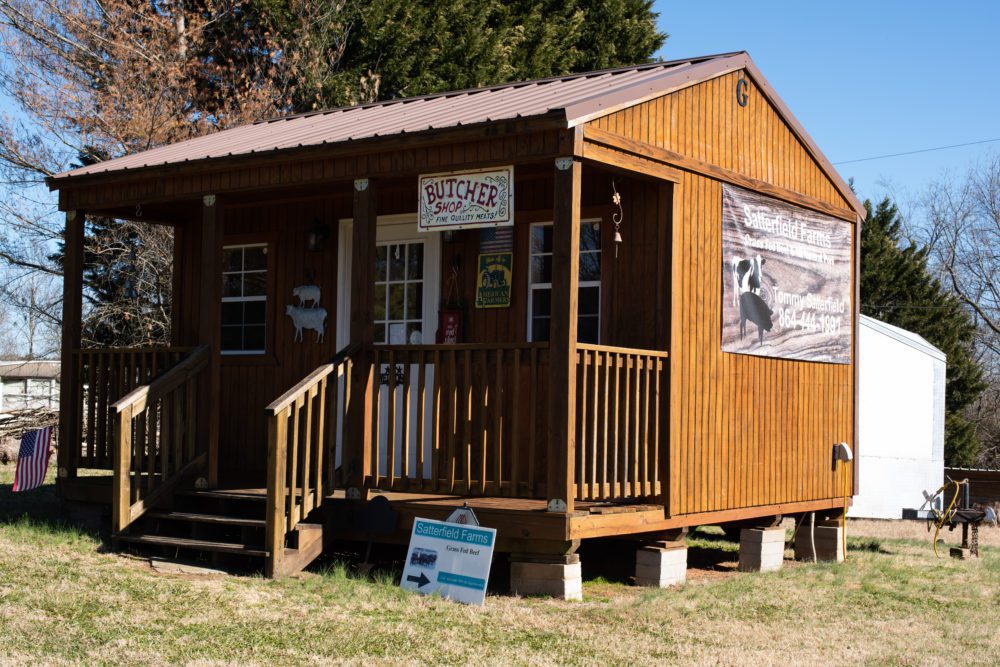 A farmer since high school, an FFA member way back then, he's been handling cattle and farming in some capacity for most of his life. "It's a passion you carry with you, you can't get away from it. I've had cows all my life."  Farming runs in the family. Satterfield's uncles, in fact, used to be row crop farmers – they had a country store in the Upstate area near where BMW now is. "I remember going in that store with all the candy jars and reaching my hand down in those big jars," he smiles.
You know what else Mr. Satterfield has been since high school, other than a farmer?
A married man. He and his wife, Teresa, were married when he was just nineteen years old and she was sixteen. That puts this couple celebrating fifty-four years of marriage!  (We love a good love story!)  Teresa now has some health issues that keep her home and Mr. Satterfield carries the bulk of her care.
The year that Mr. Satterfield and his wife were wed, both of his brothers also were married. (Naturally, my first thought was of his mother.) He chuckles at my question of her thoughts on that triple wedding season. "Yeah, I guess that year we did all leave her at once."   (Bless your heart, Mrs. Satterfield!)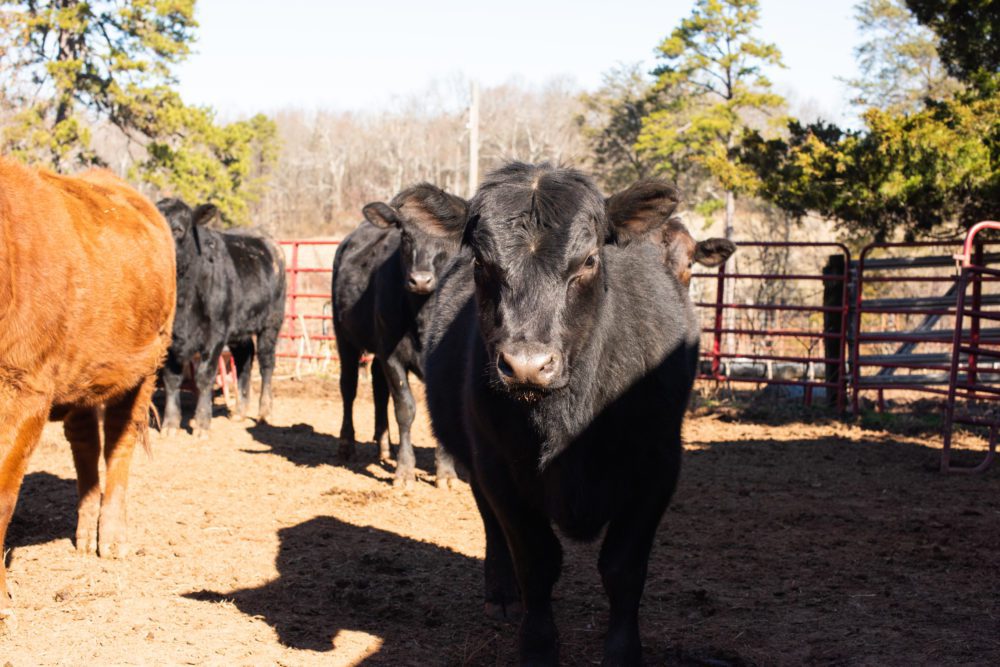 When he was still just a teenager and managing cattle, he also had to manage a full time job. "Unless you grew up in it or inherited a bunch of land or farm equipment, you can't afford to just jump right in," Satterfield says, brown ball cap blocking the sun from his eyes. "You gotta have another something to do on the side."
Most frequently, his other something was selling cars and trucks – specifically Fords.
"Back when I was selling cars and truck, I'd be feeding cows nine o'clock at night when we got off work," Satterfield shares.
The farming was a continual part of Satterfield's life, regardless of what side career he held – about a decade of working at a factory but primarily working as that car salesman.
Satterfield and his wife have four daughters who all live within fifteen miles of the farm. Some of his nine grandchildren occasionally head to the farm and lend a hand to their grandfather. (He even has twin great grandkids!)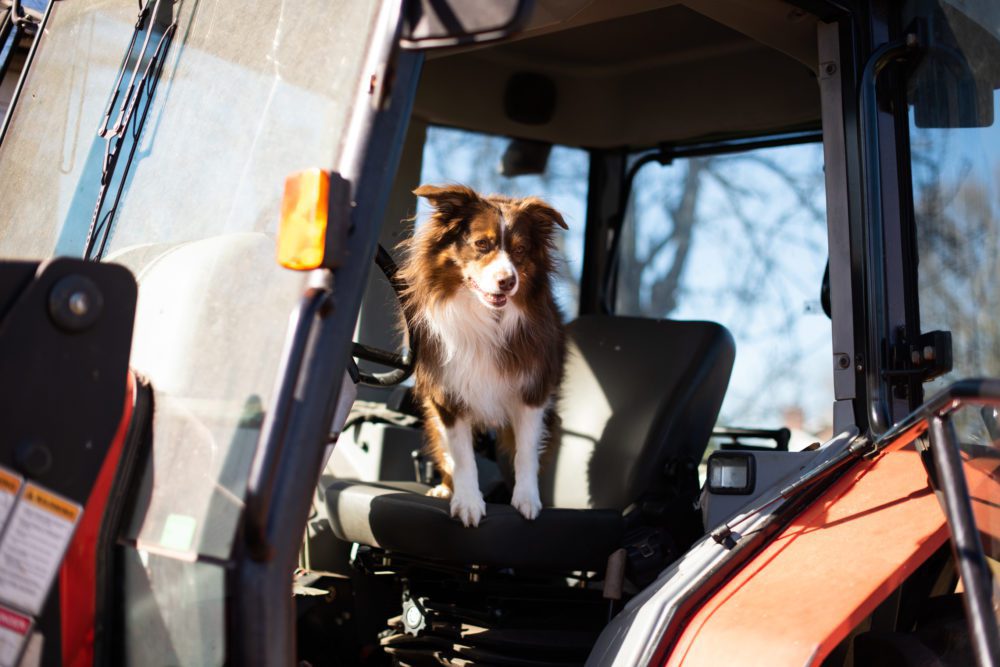 He's a bit of a one man show for most of the farm work though.
"Mostly, I do it myself," he laughs. "I just give the cows a little treat whenever I see them." That way, when it's time to load the cattle, they just follow Satterfield right where he wants them to go. "In fact, when I bring someone with me, the cows get scared. Sometimes my grandson comes with me and one time I had to make him get up in the truck and lay down so the cows wouldn't see him or they wouldn't come to the barn. They're smarter than you think," he says. "If you start trying to drive a cow – you got a rodeo on your hands." He said now the cows just come to him. As soon as his truck approaches, they come a running. They know to expect a sweet treat from Mr. Satterfield's visits.
Of course, when we say one man show, we didn't include his faithful companion – his dog Tucker. A beautiful dog, Tucker is one a kind. He has a job and he knows how to do it. During the entire interview, he sat on the tractor seat, patiently waiting for his next command.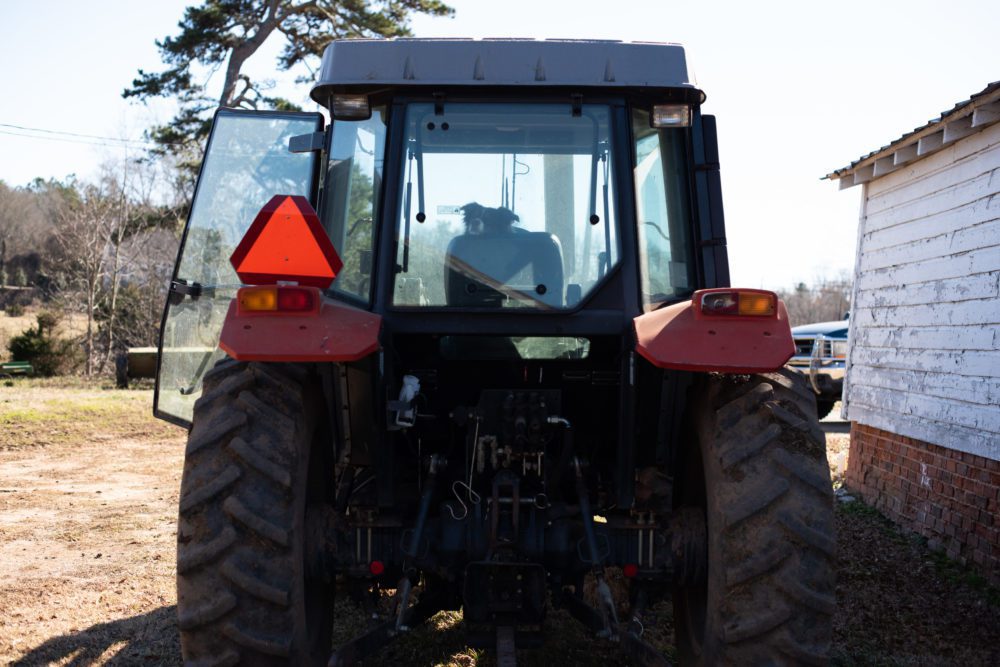 Huge portions of our lives have shifted during the pandemic and food supply is one of those.
"Since 2020, people are lined up to buy whole cows or whole pigs," Satterfield says. In fact, there's a waiting list. (One you might decide is worth adding your name to, actually.)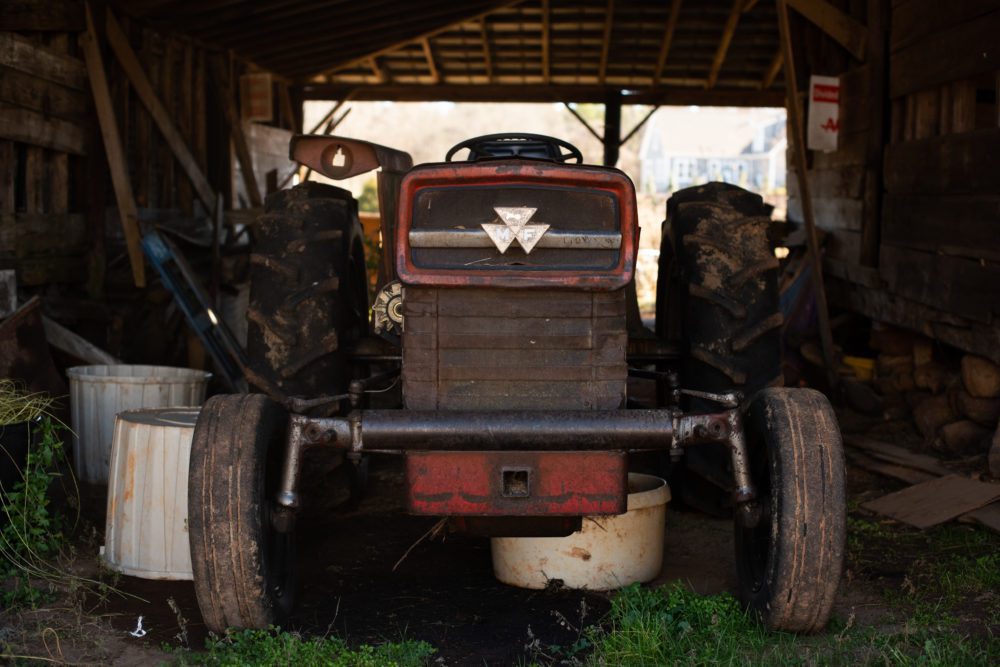 Of course, you don't have to commit to purchasing an entire cow or pig – that's a whole lot of meat and you'll need an extra freezer to store it.
You can find Mr. Satterfield's products during the season at the Travelers Rest Farmers Market. His storefront is open on Fridays and Saturdays at 140 Edith Drive in Taylors.  (He's also more than happy to meet you by appointment – he lives right by the storefront.) You can get in touch with Mr. Satterfield on his Facebook page as well.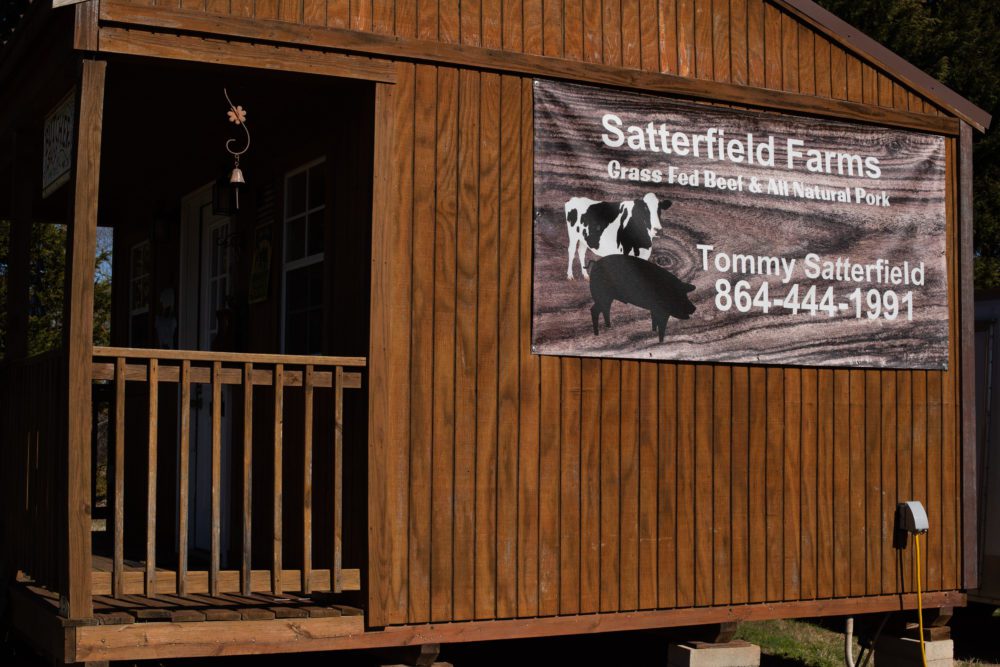 At our interview, Mr. Satterfield humored us by calling the cows over with the tempting siren call of a gigantic hay bale.
They gathered round and endured our stares and photos and my nostalgic reminiscing of growing up on a farm myself. (Dairy cows instead of beef, but the smells and the memories are very similar.)
Mr. Satterfield is a man who reminds me of my own father – sincere, hard working, honest and loyal. He means what he says and he says what he means.
That matters, in farming, in business and in life, now as much as ever.