If you've been around Travelers Rest for a long time you may remember that Houze Mortuary was once located in the lovely house on South Poinsett Highway, right in front of Upcountry Provisions.  Today, it's the home of My Sister's Store owned and operated by sisters, Pam Campbell and Phyllis Chandler.  If you step inside, you are immediately taken by the smell of vintage books and the sight of beautiful musical instruments.  This is where we begin part three of our Sister Act blog.
If you missed parts I and II, you can check them out here.  
What better name for a store owned by sisters than My Sister's Store?  Sometimes, tough times lead to better things.  "We were both victims of the 'recession we didn't have'," says Pam Campbell.  "Phyllis had lost her job and my husband had to close his 3rd generation electrical business.  Phyllis had some books.  I had a few crocheted things."
Phyllis adds, "I needed something to do and needed someone to do it with.  I couldn't think of anyone I would want to spend time with that would be more fun than my sister."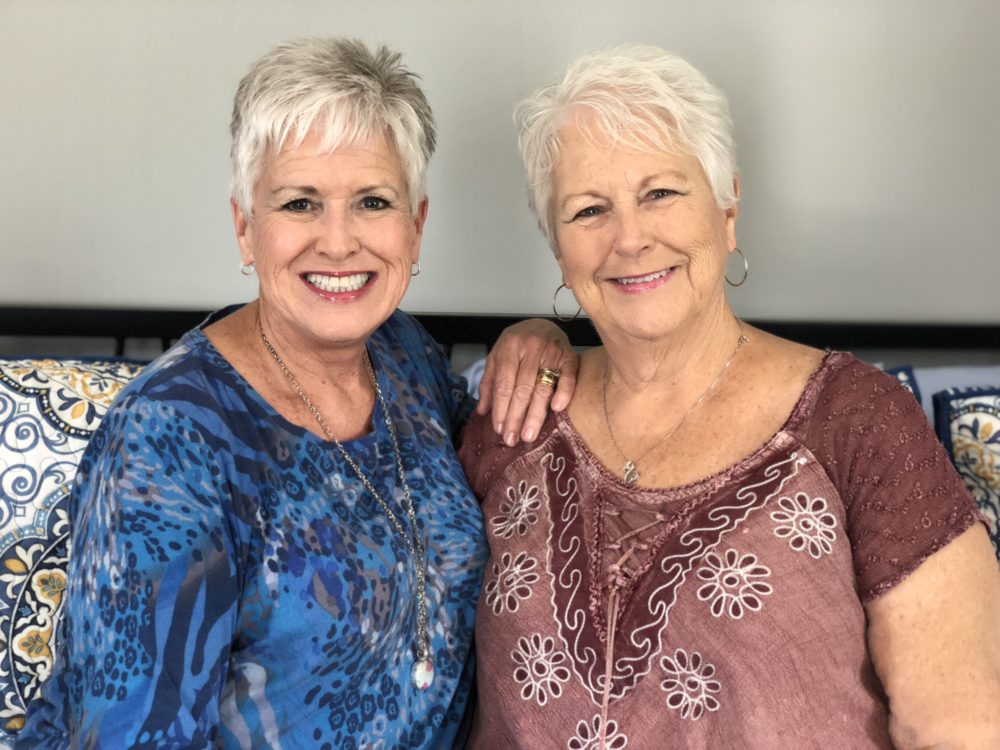 "We are mostly a bookstore with a few local artists and collectible items," says Pam.  "We have current paperbacks and hard back books and a huge collectible book section.  In a few months, we will begin having a vacation space upstairs.  We also have live music two times a week."
Pam says, "Although Phyllis and I are complete opposites in many ways, we do have a few things in common.   We both participated in band and we both played flute.  I wanted to play the drums, but mother said, 'no way' and proceeded to sign me up for flute, just like Phyllis. Being six years older than me, Phyllis was at Travelers Rest High and I was at Travelers  Rest Elementary School when I began my band career.  We both had Mr. Ralph Gilliam as our teacher.  The funny thing is we only had ONE old, refurbished flute!  Every day Mr. Gilliam would carry that one flute back and forth from school to school, so Phyllis and I could both participate!  As adults, we both bought brand new flutes at the same time!" No wonder they now incorporate music into their store.  Plus, you have to love a teacher that went out of his way so that sisters could share a flute.  Mr. Gilliam was both girls favorite teacher.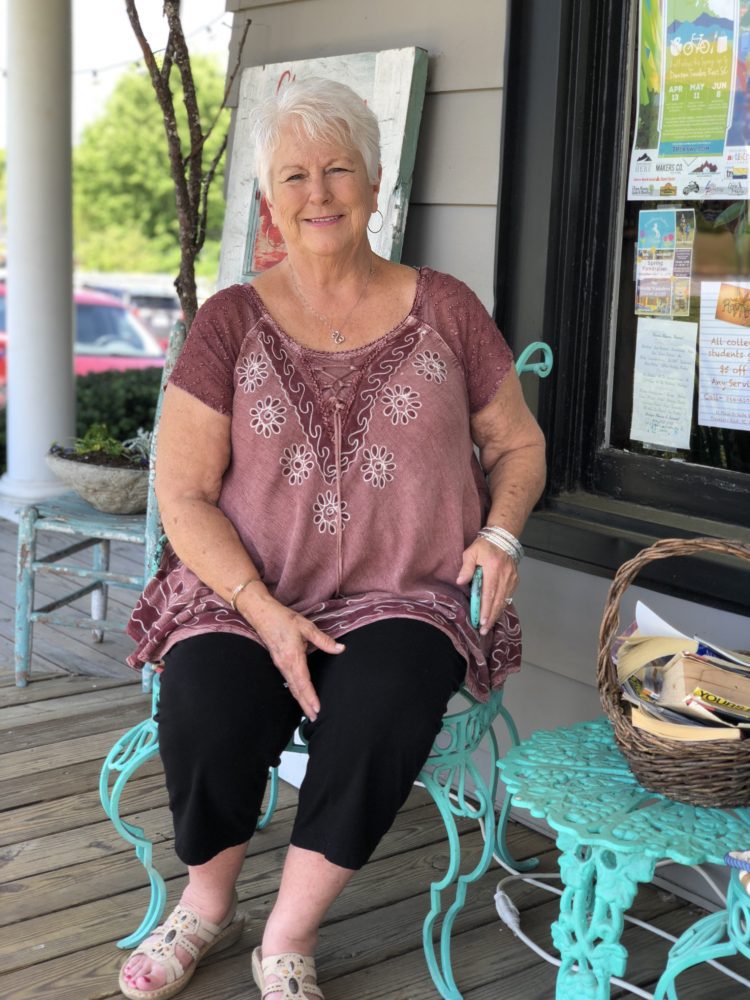 Phyllis goes on to tell this story about Pam.  "If you have ever been a visitor to My Sister's Store…Books and More, then you or someone in your party has probably noticed the various Marilyn Monroe items in the store, some for sale, most not.  People ask who the Marilyn lover is, and I quickly tell them my sister, Pam."
"I remember in vivid detail the first time I knew that Pam was enamored with Marilyn.  I was 12-13 years old, so Pam would have been 6-7 years old.  It was a Saturday night in the fall of the year, and our church, Reedy River Baptist Church, was having a supper party for the intermediate youth of the church at the home of James and Thalia Jones, parents of Jimmy and Rudy Jones, who lived in Travelers Rest.  I remember my father picking me up from the party and us arriving home at approximately 9:30 p.m. Mother and Pam were watching a movie on the television starring Marilyn Monroe.  Throughout the movie Marilyn could be seen wearing a floor length negligee, drinking champagne from a stemmed crystal glass and eating potato chips.  Pam stated that she wanted to be like the pretty lady on TV, so she ran to her bedroom, quickly put on her pink quilted floor length robe, poured 7-Up into a clear fluted juice glass and began eating potato chips.  Since Marilyn had such blond hair and so did Pam as a young child, she easily compared herself to Marilyn. Pam's fascination and interest with Marilyn began that night."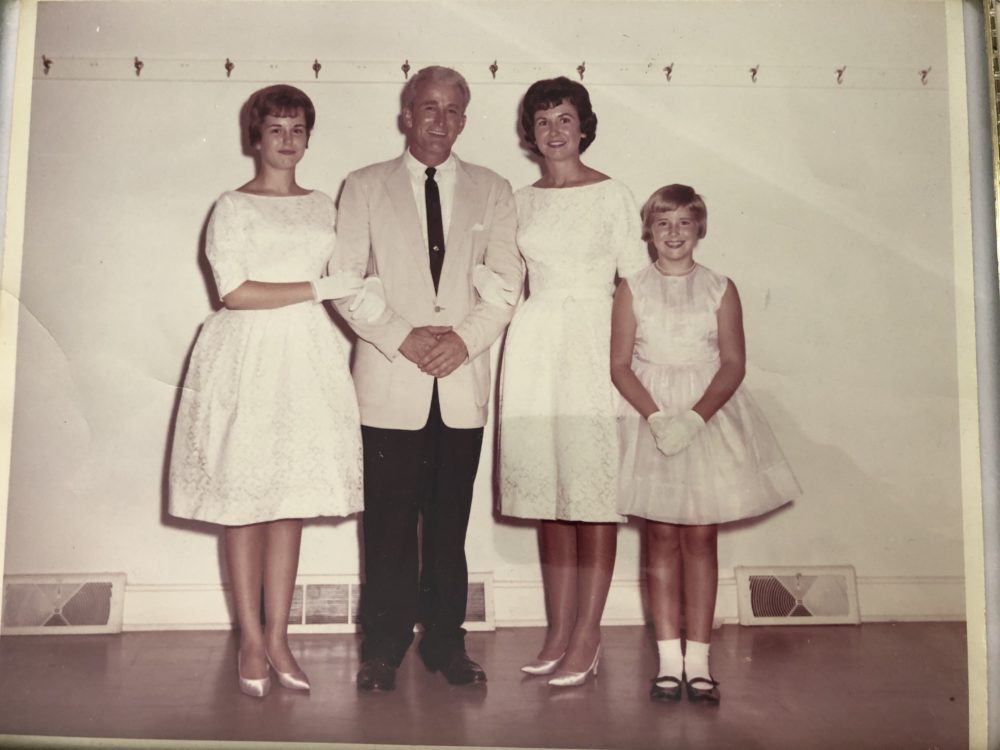 Phyllis and Pam had to learn to work together when they opened My Sister's Store.  "We are as different as night and day," Pam says.  "Once we realized this, we learned to accept each other's strengths. Together we are smart, creative, spontaneous and yet sensible."
"The main challenge," Phyllis says, "is communicating our ideas and not making assumptions."
Phyllis goes on to say, "The best part of working with your sister is being able to set mutual goals and work on those goals together.  Also, you know someone is always there for you."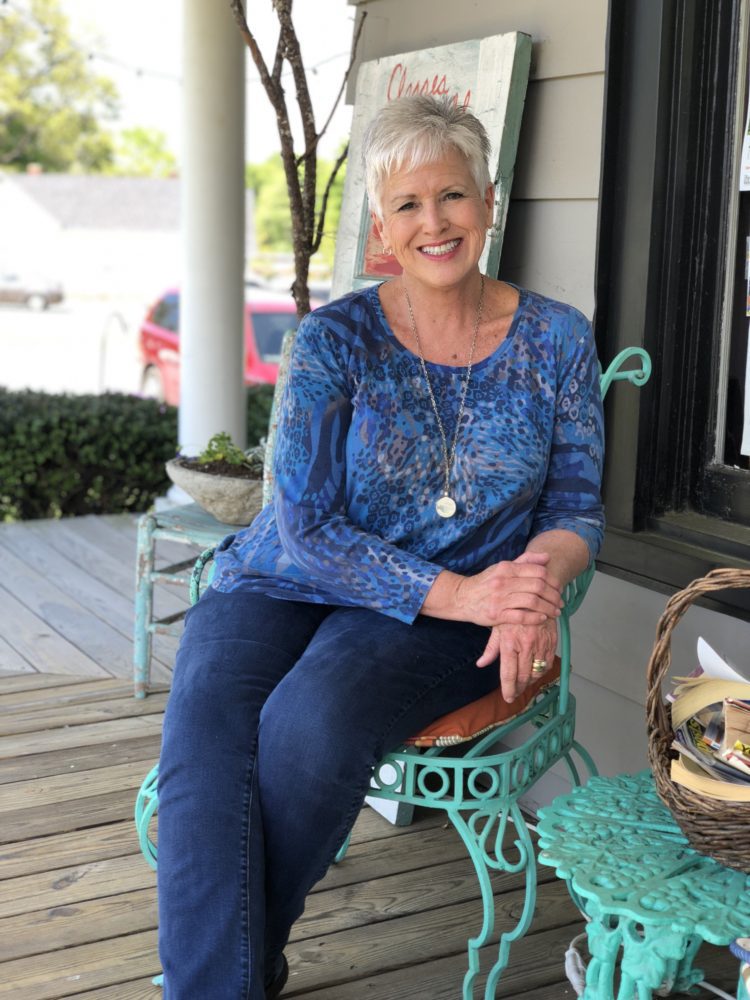 "I get to see her every day," Pam tells us, "and our core values are the same! Plus, Momma and Daddy would be proud."
Both Pam and Phyllis enjoy traveling and spending time with family and their grandchildren.
As to their part in Travelers Rest, Pam says, "With all my heart, I feel Phyllis and I have been given the task of 'caretakers for the old mortuary.'  I feel we are here for a while, just to make sure it's not sold to someone who would tear it down."  The two sisters love Travelers Rest and the special home that's now their business. "We have ties here back nine generations on our grandmother's side and back to the Cherokees from our grandfather's family.  Most of all, we want to welcome folks to TR and tell them how much we appreciate them visiting and joining us to help keep our sweet town so special."