The clinking silverware and dishes from the kitchen serve as gentle background music when Farmhouse Tacos owners Chris and Katie Williamson sit down to talk about opening a restaurant in TR, about their families and about how they both got from There to Here.
Today you won't actually be reading the story of one of the newest additions to the ever growing Travelers Rest food scene.  This isn't a restaurant story exactly, it's the story of Katie and of Chris, and if tacos play a role, well – that's because they're a piece of the Williamson family story now.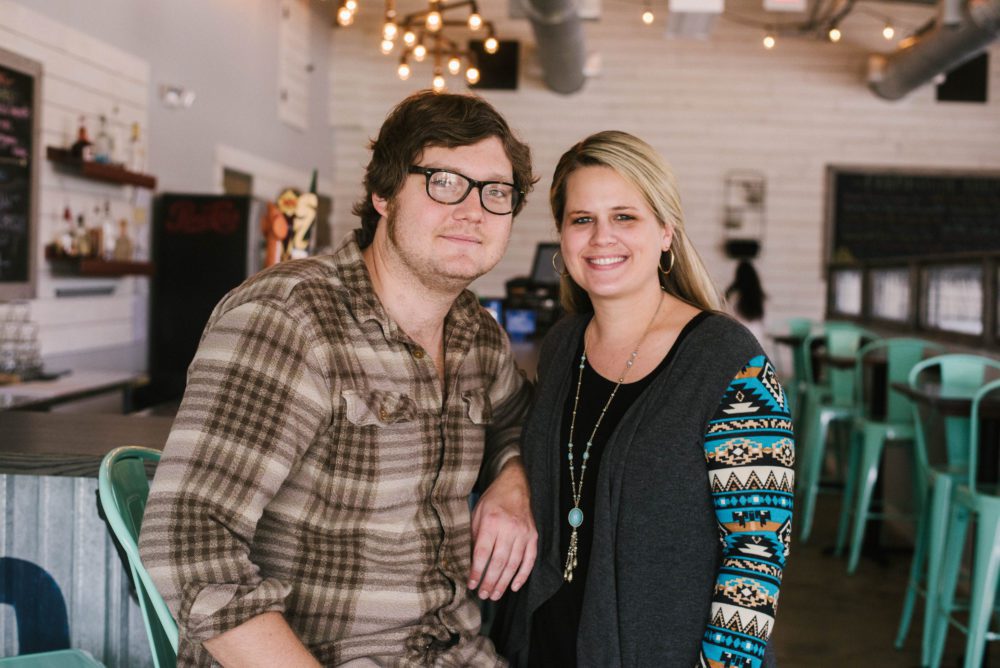 "I've only ever worked at restaurants," Chris begins.  His first job, at fourteen years of age in fact, was at Chick-fil-A, a company he praises for its commitment to stellar service and consistency.  "I buy into that company, even to today," he confesses, with hands moving through the air as he speaks.  "I love the language that they have, the consistency of the food.  Those things were instilled in me in a very young age.  Restaurants run on consistency."
Katie too began working in restaurants at an early age and at one point both Katie and Chris worked together in the industry.
Both Greenville natives, Chris and Katie attribute a lot of their success to their family's love and support of them as children while growing up.  High school sweethearts, Chris and Katie share a friendly banter over who actually first declared their love for the other person, but they do both agree that the use of a landline was involved (What? Life before cell phones?) and some pretty clever and memorable lines were delivered, like a high school Chris saying to a high school Katie, "Hey – I'm going to need my  future wife's phone number."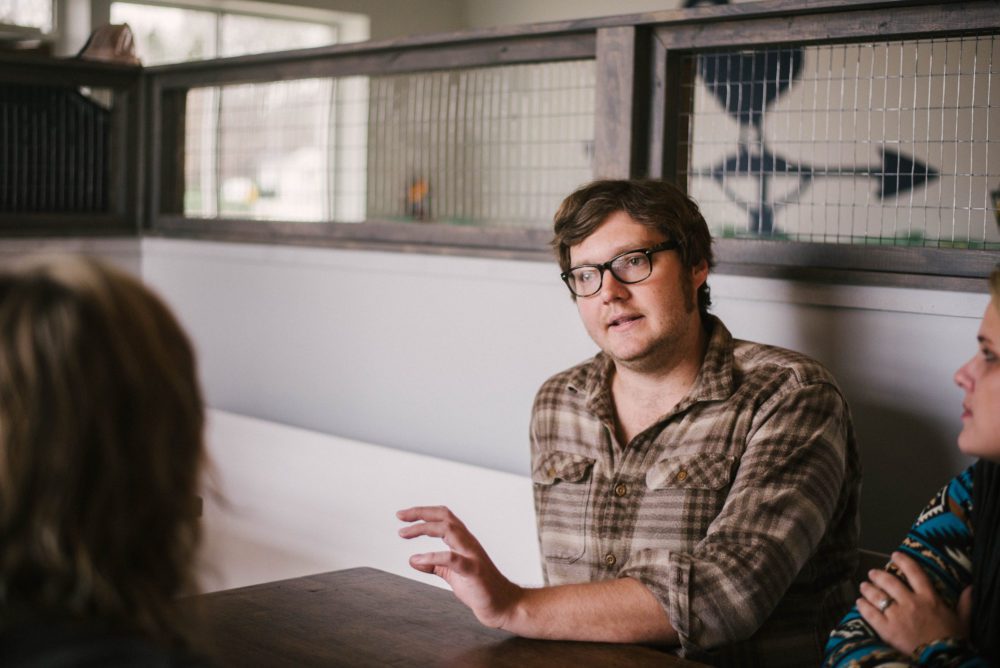 Neither Katie nor Chris had a vision for what their futures together would hold back in the days when that math test was your biggest worry and you had to plan around sharing the family car.  "I wanted to be a rock star and Katie wanted to be a cheerleader," Chris jokes.
Cooking with his dad, Chris fondly recalls weekends spent preparing food and learning to love food early.
Fond memories and good feelings associated with food eventually morphed themselves into careers in the food industry.  But food – talking about and preparing it and opening a restaurant to serve it – are not the only centers of the Williamson world.
"We have the most beautiful one year old daughter," they both grin as they talk about her.  Nearly within the same year, Katie and Chris welcomed a daughter into the world and opened a restaurant.
"This business is really our second baby," Katie laughed.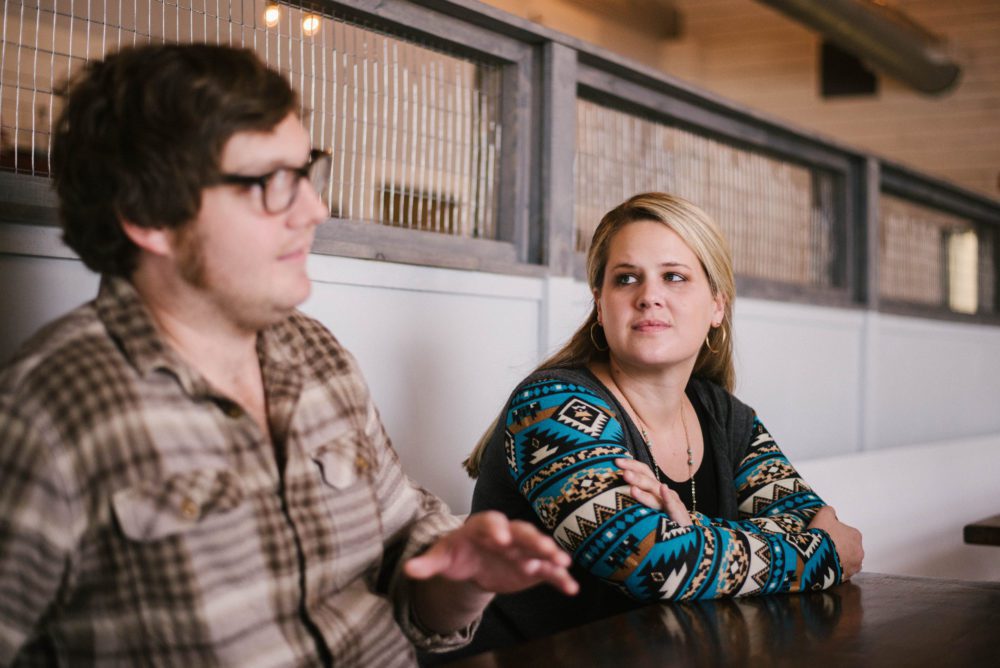 "That's kind of how we roll – we moved, we bought a house, we opened a restaurant all within the same year basically," Chris grinned.  If they weren't losing sleep from that first year of infancy, they were losing sleep from opening a restaurant together.  Chris smiles at Katie and laughs a little as he says, "I don't think we've slept in like 14 months."
When time permits and the three-strong Williamson family wants to get out, they sometimes pursue food, sometimes pursue nature, fishing, walking and traveling.
I asked the busy pair what they would do if an afternoon of free time fell into their laps.
Immediately, and with much laughter, they both jointly announced, "Sleep!"  But after a few more stories, they agreed that cooking a special dinner together is something they still enjoy too when free time finds them.
Katie and Chris both view their work together at Farmhouse as a gift to their family, instead of working separately as they might have been forced to do in the past, they now get to work together, to set their schedules and to move toward the same vision.  "Like any marriage, we have our strengths and weakness and my weakness is usually Chris' strength and vice versa so we're able to work to that," Katie says.
Now, as residents of TR with plans for settling in for the long haul, Chris and Katie look positively to the futures of both their family and their restaurant.  "We have been so pleased with the people who have come on as staff – we feel like a family now," Katie says.
"We love the support we've felt here in Travelers Rest," Chris said.  And both Katie and Chris have worked hard to carry as much local food and products in the restaurant as possible.  "We want the community to come back frequently.  To sit down together and to enjoy a drink and a good time."
It's a real win for TR when, in the same fell swoop, the town acquires a fantastic new restaurant option and a wonderful family too.
__________
Photos by Jane Howard