The Travelers Rest Historical Society continues to bring light to the local history of northern Greenville County, through fascinating museum displays and interactive Storytelling Nights.
Step into the History Museum of Travelers Rest
The Travelers Rest Historical Society are the folks behind the recently erected History Museum of Travelers Rest, which features a handful of multimedia displays on topics ranging from the old Swamp Rabbit railroad to the Civil War era to old locales around town.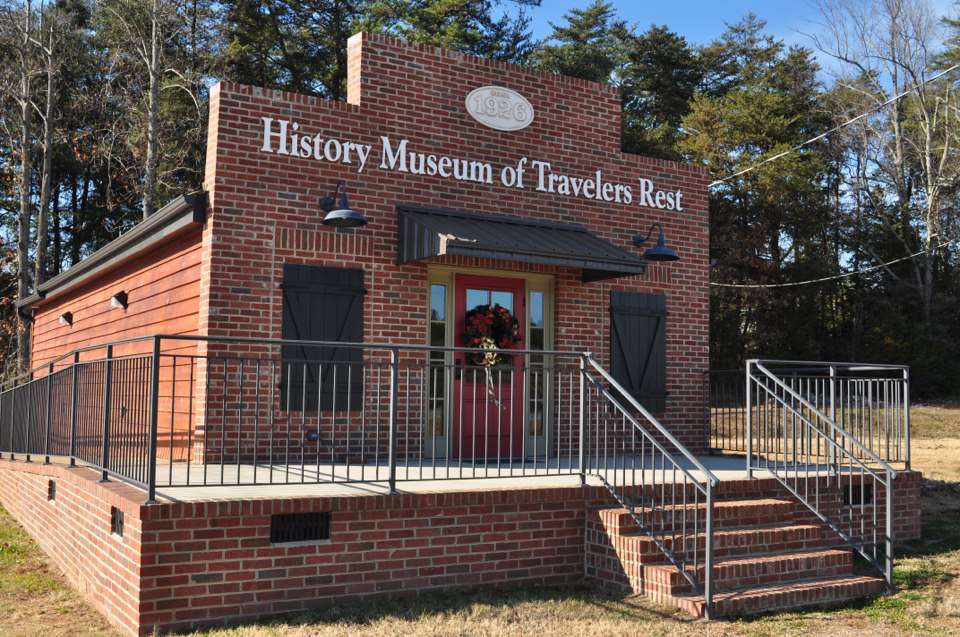 At the History Museum of Travelers Rest, you can learn about Harry "Pop" Kramer, a famous trick cyclist who performed throughout the country during the early 1900s, sometimes even with the Ringling Brothers and Barnum & Bailey Circus. He lived in Travelers Rest for a considerable time.
Or see photos of Spring Park Inn, a happening guest house that residents of the Lowcountry used to flock to for a mountain getaway in the Upstate.
You can also see the plans for the City of Travelers Rest (At one time, it was actually spelled Traveller's Rest.) and the old post office building, too, where Tandem Creperie and Coffeehouse is located today. Or check out antique Boy Scouts paraphernalia like a pocket songbook and badges, as well as memorabilia from the Thacker's Texaco gas station.
Items on display run the gamut from genuine artifacts to videos and photographs to clothing and uniforms to old documents and records. While many of the displays rotate, you can almost always expect to learn more about the old railroad system, the post office, times of war, and the cotton industry in the area.
The History Museum of Travelers Rest is open every Saturday and Sunday from 1 p.m. to 4 p.m. for your perusing pleasure.
Tell Your Version at Storytelling Nights
Now, if you want to hear and help tell the story of the area first-hand, then perhaps you'll be interested to know that the Travelers Rest Historical Society also hosts their popular Storytelling Nights quite frequently.
Members of the community gather around to share their memories and stories of Travelers Rest and nearby northern Greenville towns. The crowd's a welcoming bunch, with faces young and old.
Currently, Storytelling Nights take place in the meeting room of the Travelers Rest (Sargent) Library, located at 17 Center St. in Travelers Rest. Storytelling Nights run every other month on the second Thursday, beginning at 7 p.m. and going to 8 p.m.