Written by Tim Davis
You'd think a place called Travelers Rest would be all about shade trees and front porch rockers. But as it turns out, the town has historically had a need for speed! That need rolled down from the mountains, from what's been called the "Dark Corner"- an area including the mountains bordering North and South Carolina. Those mountains have always been difficult to access – difficult enough to keep the Swamp Rabbit Railway from ever reaching its intended destination, and a difficult place to find such things folks knew were up there – like corn liquor stills, and the men who ran them.
Traditionally, homemade alcoholic drinks were produced without regulation and sold tax free to surrounding villagers. But during the days of post-war Reconstruction, the United States government began taxing the production of alcohol, a practice that got dirt poor farmers in the Dark Corner riled up. Thus began a fierce competition between the now illegal "moonshiners" and the federal "revenuers". Some of these moonshiners took on a legendary status in the region. "Major" Louis Redmond was even  at times protected from federal lawmen by South Carolina governor Wade Hampton!
Some fifty years later came the Prohibition. Then alcohol was not merely taxed, it was banned by the federal government.  As you might guess, that did not make the moonshiners in the Dark Corner slow down. Instead they saw this as an opportunity to increase their alcohol production, and hired the fastest delivery drivers they could find – bootleggers – drivers with specially souped-up cars who could outrun the police on their way to the underground market in bigger cities like Atlanta.  Local mechanics who knew how to get the most out of an automobile engine were in high demand—and some of the best were here in Travelers Rest, South Carolina.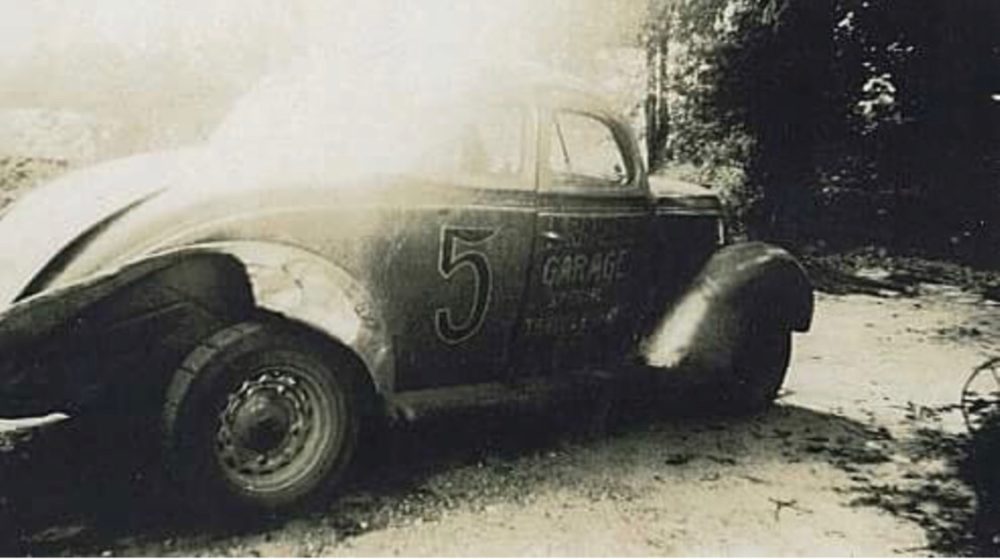 After Prohibition ended, and especially after World War II,  the moonshine business died down, but cars were getting faster than ever. The best mechanics and drivers turned their attention to racing. Red clay tracks formerly used for horse-racing became excellent auto-racing tracks. Spartanburg Fairgrounds became one of the most popular tracks in early days of "stock-car" racing. Stock cars were much like the cars everyone drove—so they were relatively inexpensive to modify for racing.  Local teams formed, and promoters worked to attract paying crowds for this new Southern sport.
Bill France became the main promoter of stock car racing. Early on he tried to generate interest in a new market – Greenville, South Carolina.  It was a very risky venture. France worried he might not  be able to cover his costs. He could go bankrupt! In fact, he was so worried, he began to pack up his car, ready to leave town the night before the race – thinking he 'd need to outrun his creditors! Thankfully, his wife talked him into staying – and the race was a substantial success. Greenville fans saved Bill France's neck—the man who would create NASCAR—the biggest spectator sport in America.
But that was hardly the Piedmont's only contribution. There was David Pearson from Spartanburg – a successful driver whose early career included driving for the Kramers of Travelers Rest, that would be the son of "Pop" Kramer, the famous stunt-cyclist. Elmer Kramer was an awesome mechanic. He could take a Ford flathead V-8 engine and triple the horsepower! Some of his methods were unconventional. One story told that his recommendation for a cooling problem was scoffed at by a car owner. But when he'd tried many other options, he tried Kramer's – and it worked! Eventually word got around in racing circles, and Kramer's garage on Main Street in Travelers Rest was visited by some of the biggest names in the business, including Lee and his son, Richard Petty—the only driver to win 200 NASCAR races.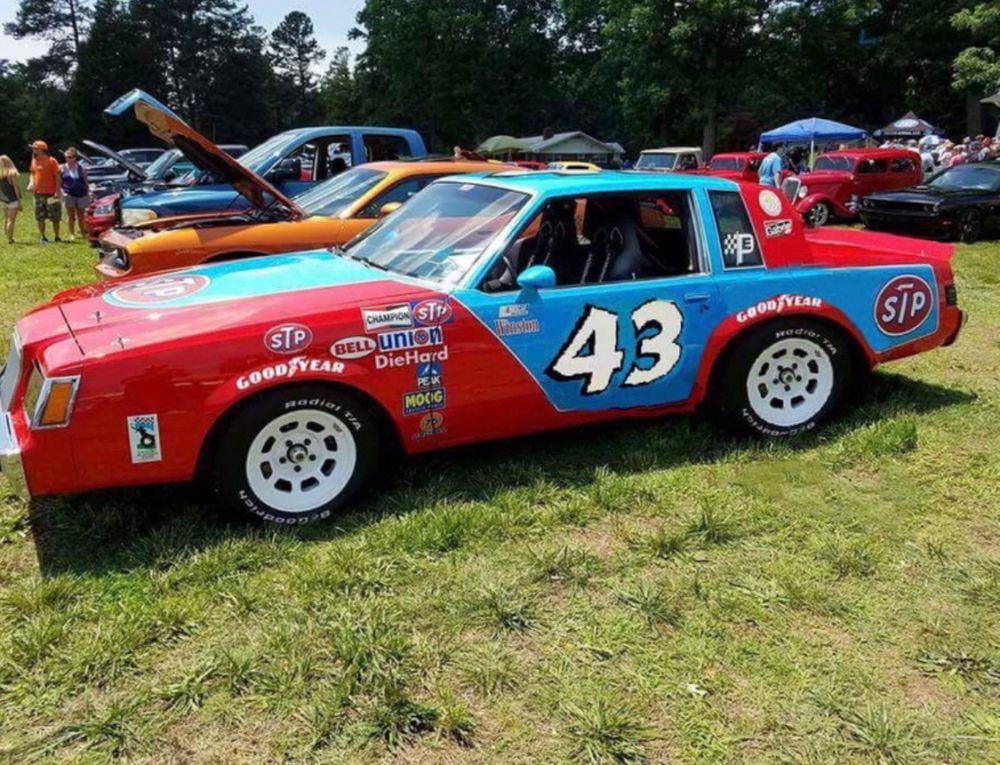 Stock car racing still rumbles in these hills at the Travelers Rest Speedway every summer. It seems as though we still have a need for speed around these parts.