When you arrive at Victoria Valley Vineyards, you feel as if you've just uncovered a great secret. The family-owned and -operated property — one of the few vineyards in Upstate South Carolina — is nestled away in the hilly countryside that is Cleveland, S.C.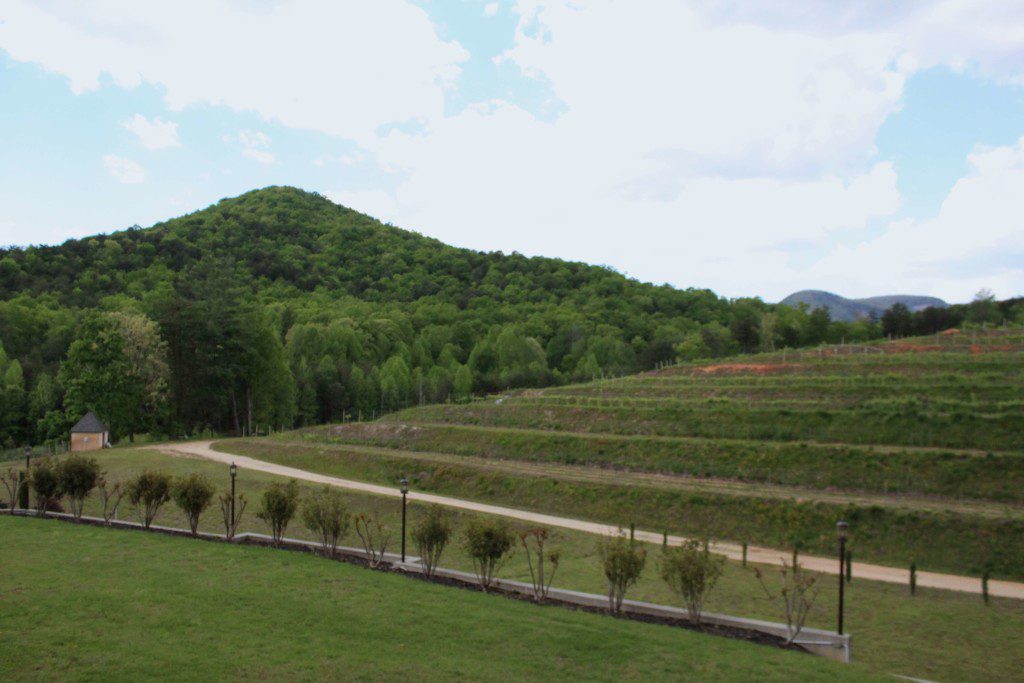 The northward drive from Travelers Rest or perhaps Greenville takes you through winding roads and past long-forgotten sheds and expansive farmland to your left and right until you turn up in the primarily residential community of Cleveland.
After you've parked to the left of the winery and admired the view from out back, walk in to the gift shop area, where you can browse through an assortment of recycled bottle homewares, coasters, corkscrews, tote bags, and other wine accessories, as well as wines red and white.
If you've come in the late morning or early afternoon any day except Tuesday and Wednesday, then you're in luck: Victoria Valley Vineyards hosts a regular Lunch on the Terrace. Simply order at the same counter within the gift shop, and then go scope out a table on the sheltered yet open-air terrace as you wait for your food and drink.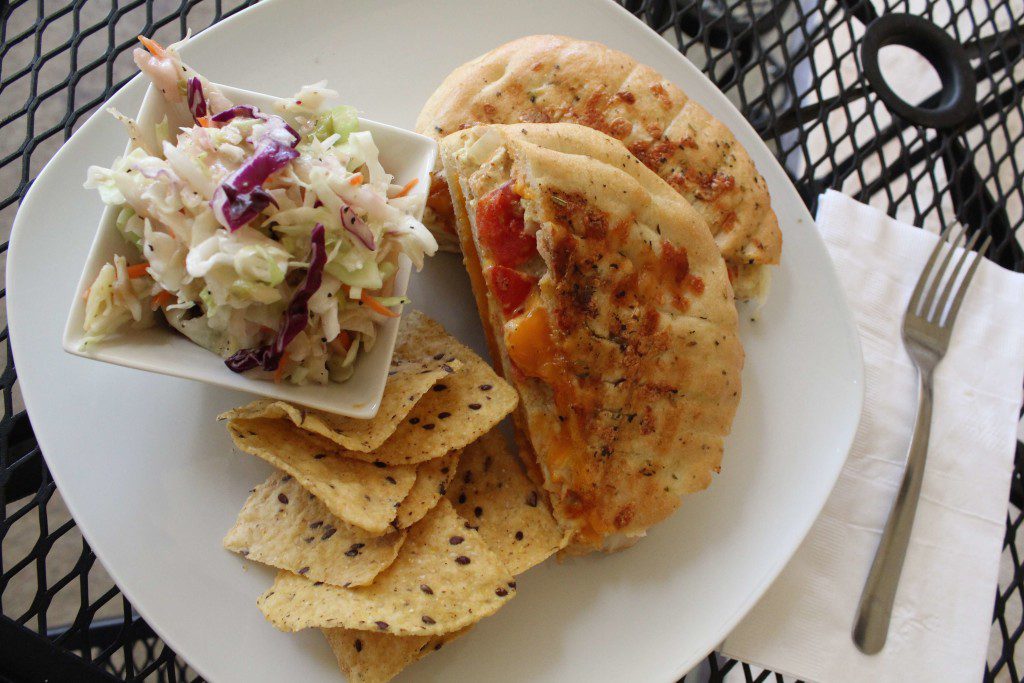 The cafe offers a small selection, with paninis and salads dominating the menu. But any appetizer, meal, or dessert makes a fitting complement to a glass of wine or the popular wine tasting option: for only $5, you can sample five different wines, from light chardonnay with a hint of pear to full-bodied merlot with blackberry notes. Now's the time to begin deciding which pour to take with you when you go.
From your seat on the patio, you can enjoy an up-close view of the vineyard and quiet landscape just ahead of you. They really feel near enough to reach out and touch.
If you'd like to take a winery tour during your visit, Victoria Valley Vineyards does prefer that you call in advance to let them know so that they can ensure the cafe remains well staffed. Theirs is, in fact, a modest team.
The Jaynes, a family of six, began growing at their current site in 2000. Today, they grow nine French varietals on more than 40 acres of northern Greenville land. And would you believe that they do all of their own processing on-site, everything from handpicking the grapes to labeling the bottles so they're ready for the shelf?
Grapes aren't native to South Carolina, so the Jaynes must pay special attention to them, careful to protect them from molds and disease that can result from the area's frequent high-humidity conditions.
"Our goal here is to have a true South Carolina product," says Brittany Jayne, the youngest of the Jayne children, who now manages most of the vineyard operations.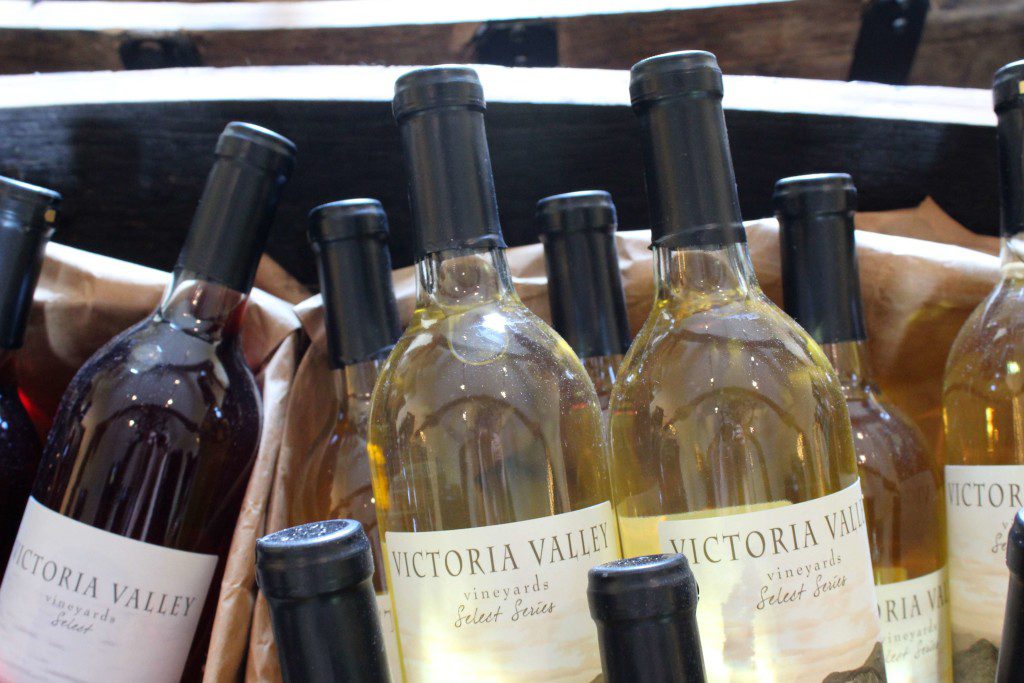 Although most of Brittany's siblings have grown up and moved away, now raising families of their own, they still return every year come late August, when the fruit hangs ripe and ready for harvest at Victoria Valley Vineyards.
And their father Les still works outside every day from 7 a.m. to 4 p.m., with the dark skin to prove he's a "true farmer" and "the mastermind" behind this family affair, says Brittany.
"We don't bring in any migrant workers. We're the migrant workers," she adds, with a pleasant laugh. "It's a labor of love."
_________________
Photo Credits: Celeste Hawkins
Note: Our blogger Celeste was invited to Victoria Valley Vineyards as a member of the media, where she received a free lunch and tour. For that, she would like to say thanks to the Jayne family for their hospitality. She did not receive payment to write this content. All opinions are her own.