Photos provided by Travis Ervin
Commitment is a sentence, not a word.
It's a notion tacked near the center mass of our good and one with a memorized future. The crams to close out semesters of effort, humoring the boss for more on the hour, getting out of bed, or planting a flag on the last hill we tread.
Commitment boots the door of resistance until time wins.
In August of 2021, the world tuned in while Kabul, Afghanistan became a canister of green smoke for some and a pressure plate for others. Organizations across the globe chipped in to aid with the lifting of civilians and military personnel with an anywhere but here pucker factor while chaos set up a 360. Thousands of Afghans made their way to Hamid Karzai International Airport from Herat to Asadbad hoping to sidestep that incredibly familiar wrath the Taliban were itching to deploy.
As the scales tipped closer in their favor, it became clear that within a matter of weeks Afghanistan would circle back to an archaic autocracy forcing its citizens to live under continued oppression. And it did – it is, still. 
How does this relate to Travelers Rest Here? Why speak on the the ills of war from North Greenville County?
It started with a former co-worker and a close friend, Travis Ervin. We met late in the summer of 2014 while working out of the U.S. Embassy in Baghdad, Iraq. At night we'd find ourselves sitting around the Souk or by the pool, talking about our affinity for southern rapper Lil' Boosie, home and War. We were both grunts in our past lives who leveraged our combat experience into the more controlled, more polished side of War. A diplomatic side of War, as some may say.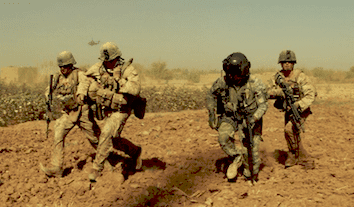 It was an opportunity to provide, cope and hunt other things, like closure. Our positions were nothing more than glorified taxi drivers or handlers, if you will, for U.S. diplomats and their entourages. Quite a cry from the M.R.E.s and burn pits of yore with whole or split platoons living on top of one another, just waiting for it.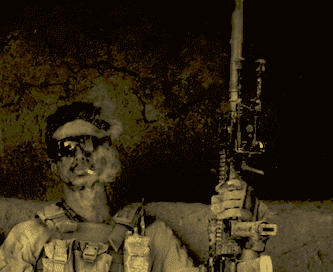 It's hard to contextualize the nuance of War from soup to nuts and how it affects the brains of participants and civilians, but it does wear in the face of those who experience it. It does not skimp on the youth nor the grown. It is as much of a complete circle as it is the shattered mirror free of bias. There are wrongs on all sides that will forever be left undone and that is the unfortunate casualty of War. Winning gets done on the weekends with beer and buffalo dip, not amongst the enfilades or defilades. Those just serve to extend or expire. Knowing those truths of the present by living through the effects of the past, Ervin made one big commitment; to get his interpreter and his family out of Afghanistan, alive. One way or another, they were coming to Appalachia. 
It was an attempt at the impossible; to coordinate an exit strategy for his interpreter's family of seven from his kitchen table, thousands of miles away at home in Clinton, Tennessee. It got to the point where he was hours away from flying to a regional country to risk life and limb himself to facilitate their border crossing if need be. Luckily, it did not come to that.
In the throes of a time and space knot, Ervin established a GoFundMe with every single red cent going to assist the relocation. As soon as the page and bio (read the story here mydearbrother.org) were live, I wrote Lacey a hurried email with a big ask; to use the platform of Travelers Rest Here to blast it out. The intent was to get seas of eyes on it and to generate some traction. Time was of the essence. In doing so, several readers of TRH and throughout this community rogered up blindly in good faith to help a family marked for a certain, cruel death. That is community. 
Once again, the power of good in the people has fused its worth. Since, folks have begun asking hard questions, scratching their heads, and drawing informed conclusions on what may have otherwise been unfamiliar or off-limit conversations. This is a nation of all as it is one that appears to be reading between the lines of what we're told and the truths known at our center. In the wake of pulling out, know this; those two decades are not in vain.
If you wrote letters from a classroom or went on target; believe it and continue to. On occasion, it takes an abyss to look at the pinprick. But now the citizens of America are sounding a loud gavel.
Some, but not all, of our Afghan brothers and sisters are on their way to well deserved days in the American sun to start over; and it's long over due.
The grit of people like Ervin and swarms of good humans like you throwing these collective Hail Marys with limited resources and time should hold seminars on humanity and integrity for all leaders, of all nations.
It will never be them turning the wheel of decency no matter the allegiance or affiliation claimed. It will forever be the people turning that wheel and I am grateful for the comfort and hope that may bring humanity.