For many years, Greenville Health System (GHS) has sponsored an annual low-cost 5K fun run for the community. In 2009, after the completion of the GHS Swamp Rabbit Tram Trail, the event was renamed and moved to Travelers Rest so the race route could incorporate parts of the trail. In October 2018, it became the Prisma Health Swamp Rabbit 5K as Greenville Health System and Palmetto Health joined to become Prisma Health.
Were you at the annual Prisma Health Swamp Rabbit 5K Race this past May? If not, you missed out on over five thousand of your friends enjoying the outdoors, getting some exercise, and experiencing an all-round great event. In addition to the low-cost race, the family-friendly event culminated with a block party that included activities for families and children, complete with food, drinks, and music.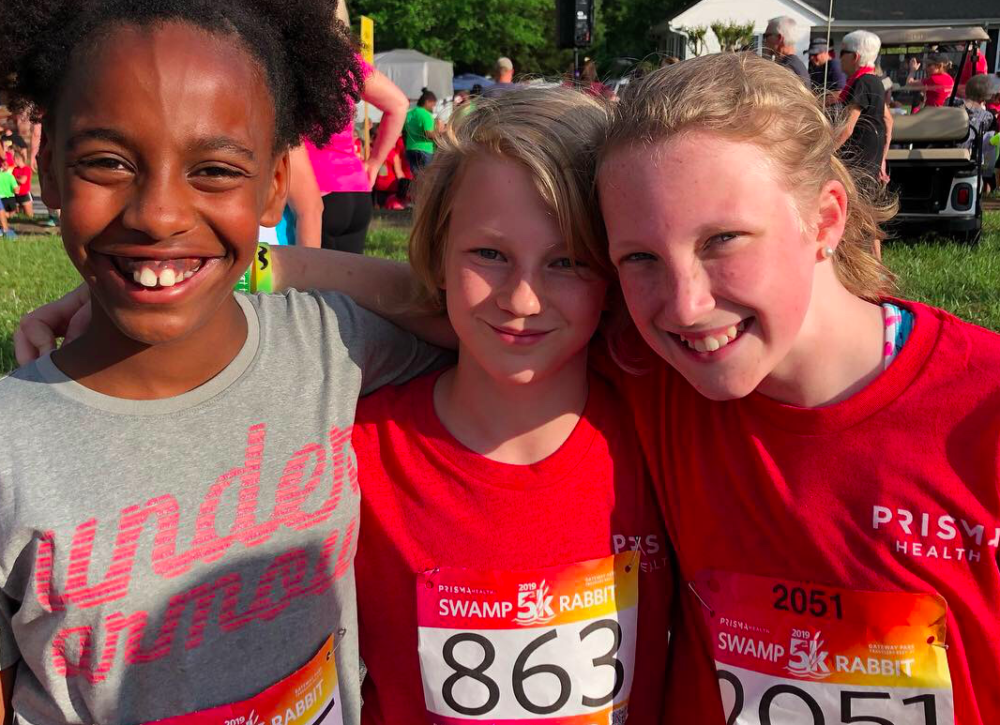 This is the part of the story where I pause to tell you that I do not run. If you see me running, you should worry – something is wrong. But I do love the Swamp Rabbit Trail. I love to walk it, or ride my bike VERY slowly, stopping every fifteen seconds for a break because I'm out of shape. 
Moving along…
This year's race was won in stunning fashion. Race newcomer, Ashleigh Gentle, came in first place, beating every other competitor with a time of sixteen minutes and fifty seconds. With the ages of race participants ranging from two to eighty, the twenty eight year-old set the pace and never looked back.
Let's get to know Ashleigh a little better. Ashleigh hails from Australia and enjoyed multiple sports as a child. To help her improve her running times for cross country, a friend suggested that she try out triathlons. Good thing she did! Within just a few years, she was winning medals in Junior World Championships. Reaching third place in the world rankings, Ashleigh made the 2016 Australian Olympic team and competed in the Olympic Games in Rio. She continues to compete in triathlons worldwide.
The moral of this introduction is, Ashleigh is kind of a big deal! We are proud she chose Travelers Rest and the Swamp Rabbit Trail to decorate her athletic resume.
You can follow Ashleigh's training through her Instagram page.
_______________________
Story by Andrea Beam