Last week our friend Kay Owen shared a memory of hers about small towns and beautiful flowers and walks with her grandmother.
Her walk down memory lane was one we all enjoyed and she invited our readers to share their own stories of memories triggered by sound or sight or smell. We're so thankful that reader Lynda Fredsell did just that!
________________________
by Lynda Fredsell
IT WAS ONE OF THOSE South Carolina help-me-I-can't-breathe kind of days in August.  I was sitting in my all-the-way-up-on-high air-conditioned car in the drive-thru lane at Starbuck's waiting for my mid- afternoon frozen latte grande with two packs of honey. Willie Nelson was pickin' and singin' some oldies but goodies from his Stardust album as I drove up to the window to pay my $4.68.  A cheery girl with green hair and a bee tattoo on her forearm handed me my frosty drink and some change.  Instead of heading home, I pulled ahead into a shady spot under a nearby tree in the parking lot, pushed my seat back as far as it would go, and sat sipping my cold latte while listening to the rest of Willie's album. "Don't Get Around Much Anymore", "All of Me", "Moonlight in Vermont", and "Georgia on My Mind" – old sweet songs that brought back memories of old sweet days gone by.  Days of big bands and fancy dances …. and, oh yes, horses.
  *   *   * 
  The Hunt Ball was the highlight of the spring social season in Nashville, Tennessee, my home town.  Held in early May on the same day as the Iroquois Steeplechase, it was quite an exclusive formal affair – attendance was by invitation only.  The year was 1962.  I had just graduated from college the year before and was working as a copywriter at an ad agency in downtown Nashville. The owner of the agency and his wife owned a stable full of horses and hunted with the Hillsboro Hounds.  As patrons, they were going to the Hunt Ball, and much to my surprise, invited me and a date to go as their guests.  I was thrilled to be invited even though I wasn't sure I could talk the talk with all those horsey people.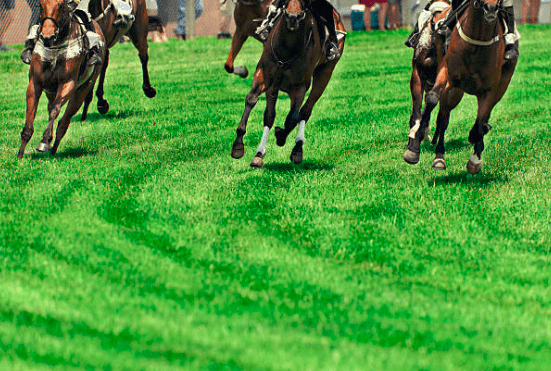 From the time I was in high school, I had tried to like horses, but for some reason, horses just didn't like me.  Every time I got on one, I always felt like he knew more than I did.  His big brown eyes would look at me as if to say, "Hop on, Honey. This is gonna be fun – trust me!"  And then, after trusting him for a few gentle practice trots on the trail, I would usually end up holding on for dear life as he broke into a gallop and carried me right back to his stall in the stable.  Or worse yet…. he left me lying on the trail with an injured back that has plagued me for years.  In truth, what I knew about horses you could put in a thimble…..but, I couldn't turn down an invitation to the Hunt Ball.  
The day of the ball, I went to the steeplechase with a friend.  Smelly horses and fru-fru hats were everywhere.  The steeplechase is a huge event, drawing an average crowd of 25,000 on race day.  But, as far as I was concerned, the BIG event was yet to come.  The Hunt Ball!
 *   *   *
My date to the Hunt Ball was a smooth operator from Virginia who had just moved to Nashville.  He smelled like Bay Rum aftershave lotion. He looked handsome in his white dinner jacket, and I felt "handsome", too, in my summery red and white polka-dot evening dress. Together we blended right in with all the beautiful people as we entered the country club to the sound of the orchestra playing in the ballroom. No one would have ever suspected that I was an equestrian dummy.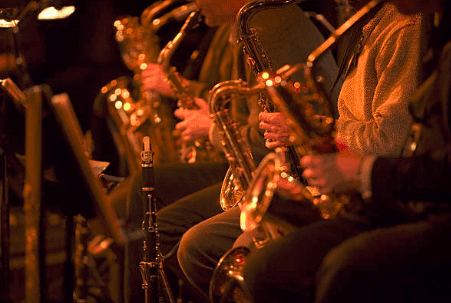 Owen Bradley's orchestra was the most popular one in Middle Tennessee at the time.  It played at all the big dances, and was playing tonight – before, during, and after dinner when the dancing began.   Willie Nelson was singing the same songs Owen Bradley played at the Hunt Ball:  "Dancing Cheek to Cheek", "Stardust", and "Someone To Watch Over Me."  I was also reminded of The Bunny Hop which we did in a long line around the dance floor after kicking off high heels and shedding dinner jackets.
 When the lights dimmed and the orchestra began playing "Goodnight, Sweetheart," I was happy to see my handsome date coming toward me for the last dance.  As we danced cheek to Bay Rum cheek, I thought to myself, "I could get used to this."  
Amazing what an old sweet song can bring to mind…..