I've traipsed these hills for almost 30 years in some kind of way.
From playing in the cool waters by Ms. Diane's house up in River Falls on some down right July and August scorchers, to blurring borders of counties and states while piddling year-round somewhere on Jocassee. Like many of y'all, I find a hardline sense of purity and solace out beyond four walls under any preferred tapestry of sky.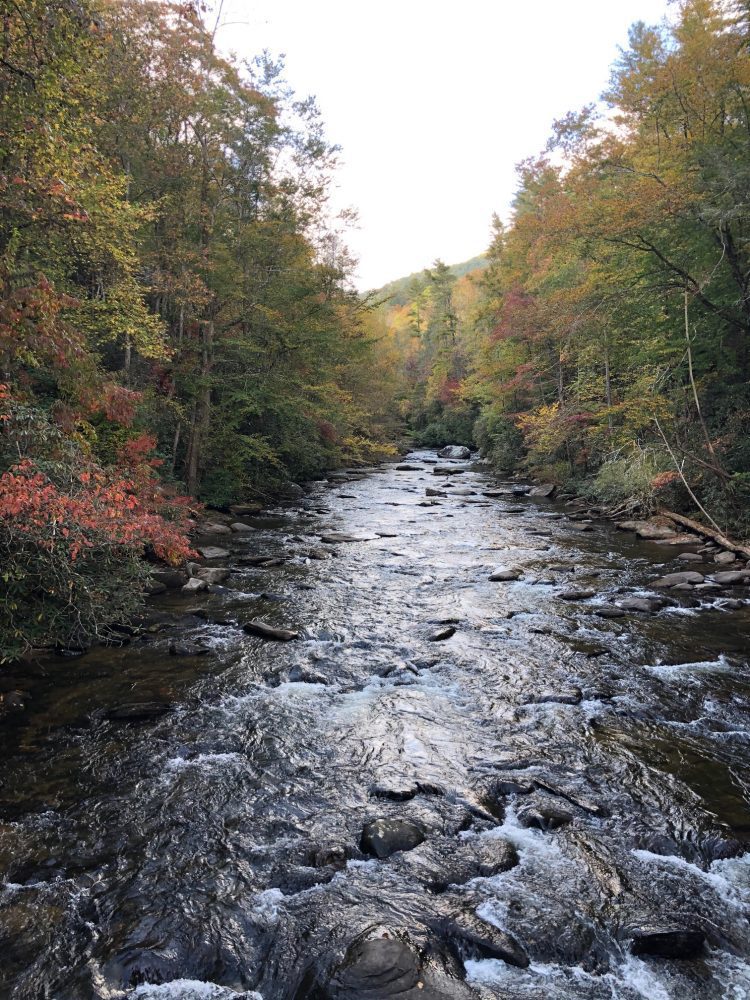 There is a certain wildness to our expanse here in the Upstate that doesn't mind us hollering at it when we have to, or putting an ear on it when it's trying to tell us something. It seems to be built for that. Walking up and down the Foothills Trail has long been a short list go-to for breaking myself off physically, or putting good use on a run of days to purge my periphery. 
From west to east, The Foothills Trail stretches 77 miles out of Oconee County State Park and indexes at a well respected ambassador of granite, Table Rock. Switchbacks and elevation are a promise along the way, but so is a lifetime worth of natural magic. There is an inviting challenge for thirsty-spirited thru-hikers looking to bang out a start-to-finish trail in a reasonable chunk of time. Most folks thru-hiking plan on 5-11 days. I know a handful of ultralighters and friends that have done it under load in 3.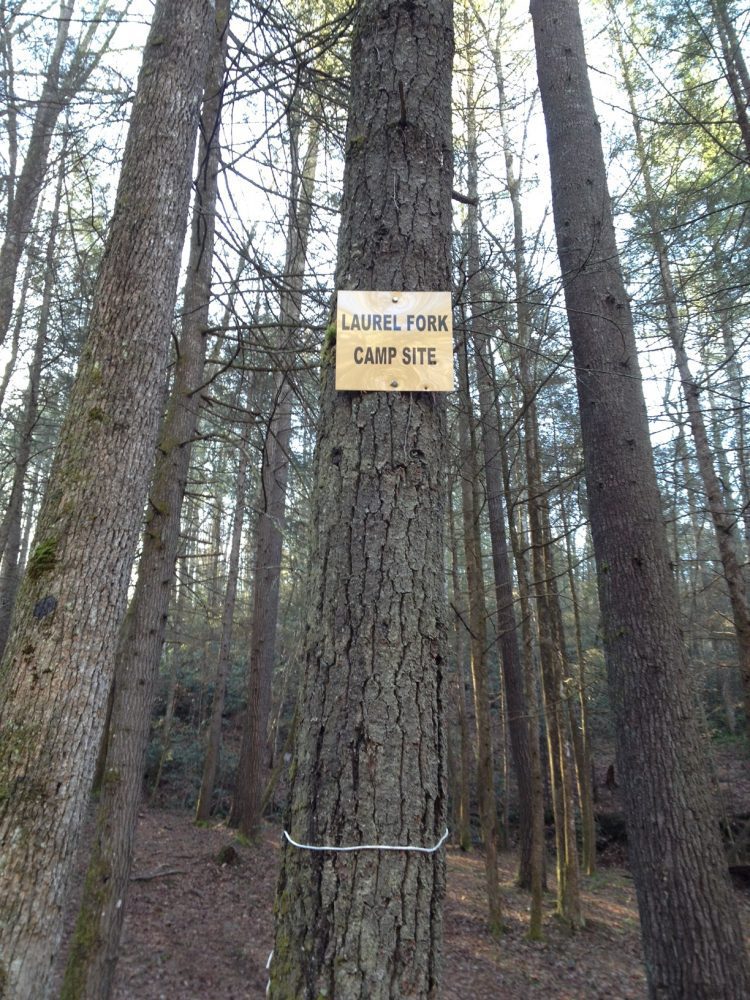 There are a couple road access points that make getting there relatively easy for new seekers and repeat time crunching achievers. Highway 178 has a gravel lot access point off to the left, headed up toward Rosman. where day trippers can walk east a clip out to Sassafras Mountain to borrow some of that peace on the new summit digs. Head west back toward Jocassee and break a little brush to make a night of camping among birds, bear, and deer along Laurel Fork Creek somewhere.
Everything from hawks to raccoons hunt and scurry the thick swells of life above and amongst the trail.
If staying overnight, make sure food or items high in scent get suspended from an acceptable branch or out of reach from those roaming nocturnes.
Other well marked trailheads can be found at both Table Rock and Oconee State Parks. The entire trail from start to finish is most certainly a Tricia Kyzer sentence manifested into real time beauty and perhaps the most picturesque and familiar leg is the stretch through the Jocassee Gorges.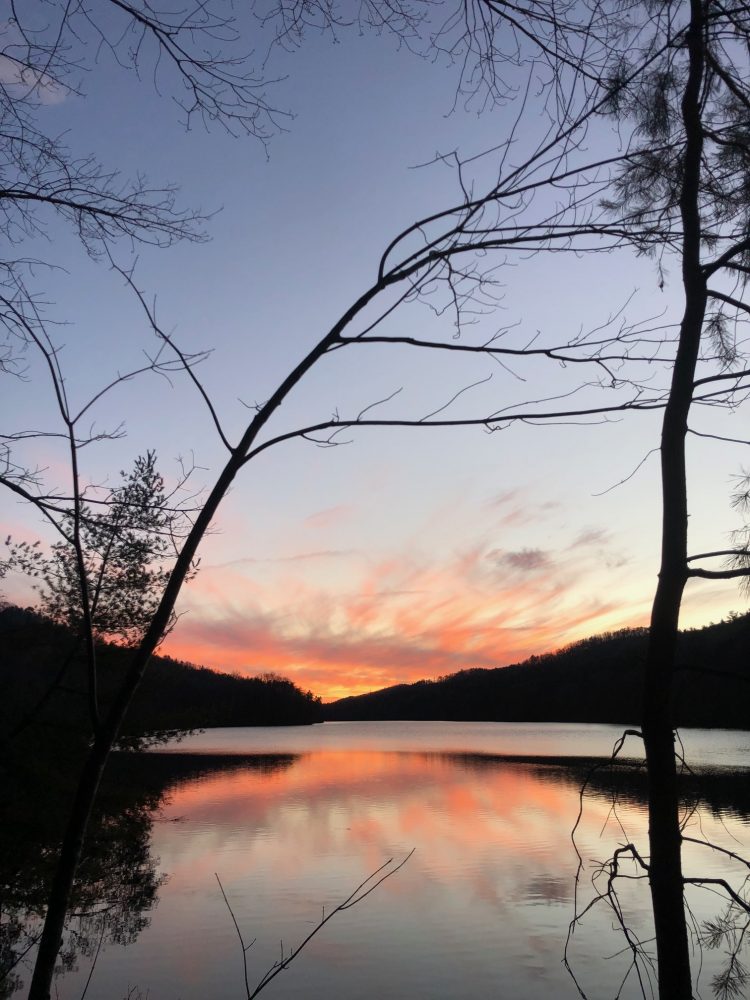 Folks familiar with Bad Creek (or the "substation access") can speak to the beauty on walking the small flat of pecan trees before descending a trail of exposed rhododendron roots crisscrossing it like a sack of turned loose snakes. On that descent, hikers will make clear the churn growing hotter on their ear of the powerful Whitewater River splitting stone and sending deadfall further through a wash.
Keep minding those white blazes (the entire trail is marked by a white blaze; double blaze for spurs) on foot out to the Thompson River for about two hours, then take leisure in one of the many pools of cold, crystal water. A bridge crossing upon arrival leads to a beautiful spot my wife and I spent a long weekend last September playing with our dog and drinking coffee together while just being.
Large pieces of granite and other flat geological wonder provide plenty of space for quality moments of serenity and meals under a constant and changing canopy of amazement.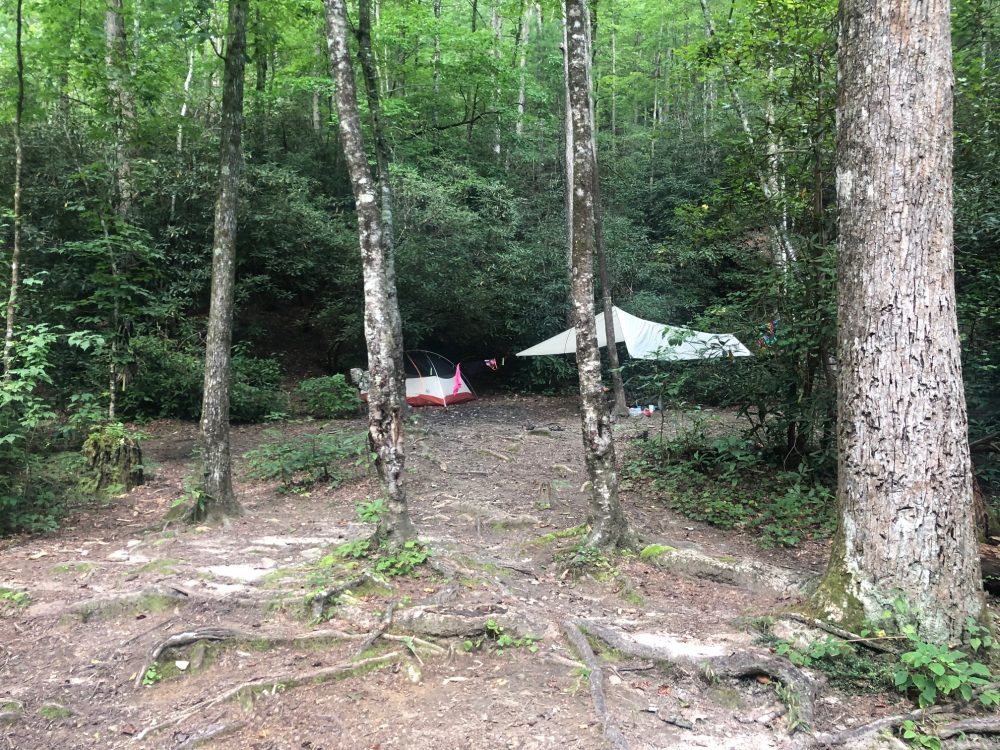 I know that when my needle pegs all the way to the right or I need some sort of reset, I can count on Koula or Carson to load up for a day or several and us make our way out to one of the many spots along that 77 miles of wonder cut into these old lands.
Sometimes I like to go wash off the everyday by sitting as still as possible under the waters of Hilliard Falls before sunrise on a solo trip, too. It is where I find myself making screwdriver turns on thoughts or phase lines in life. It's a place of safety and that connection to understanding helps me make sense of what goes on out here amongst the concrete most of the time.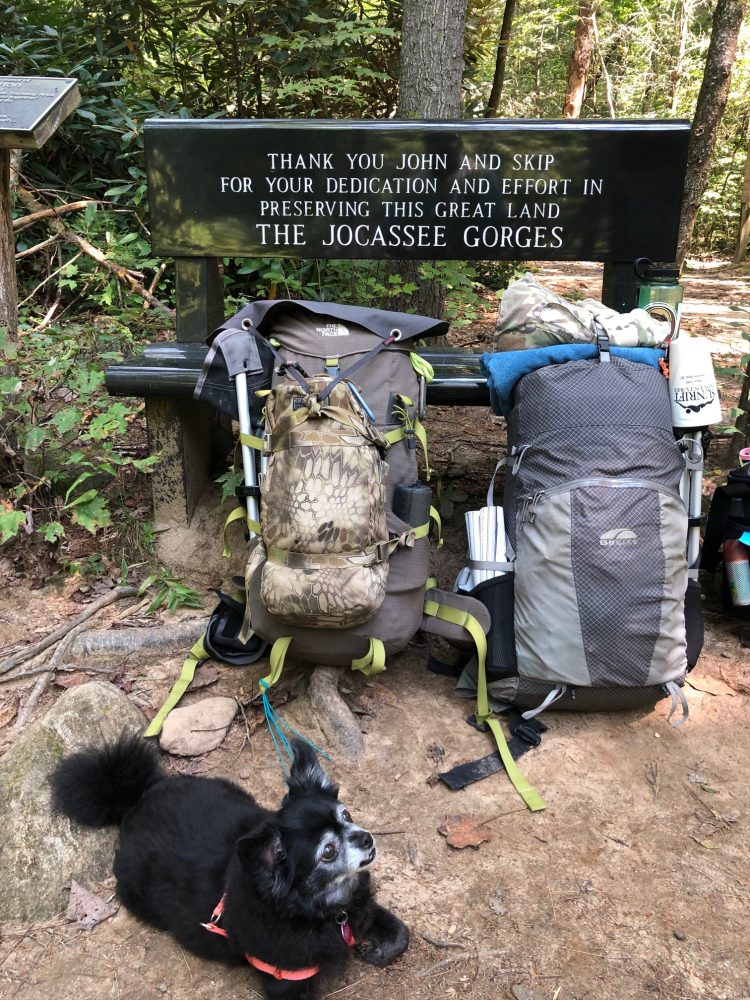 No matter the reason, I always find myself picking somewhere along the Foothills Trail as a first choice to show and tell old friends and new visitors. 
Sunrift and a few other shops in the county carry fold-up maps and some even have the grail of the trail, the Foothills Trail Guidebook (compiled and completed by The Foothills Trail Conservancy). If you find one, they are a wonderful resource for helping identify some native plants, points of interest, and they offer more detailed route information than traditional fold- ups. Also, some of the proceeds from the proprietary Guidebook and maps sold aid in trail maintenance and upkeep costs.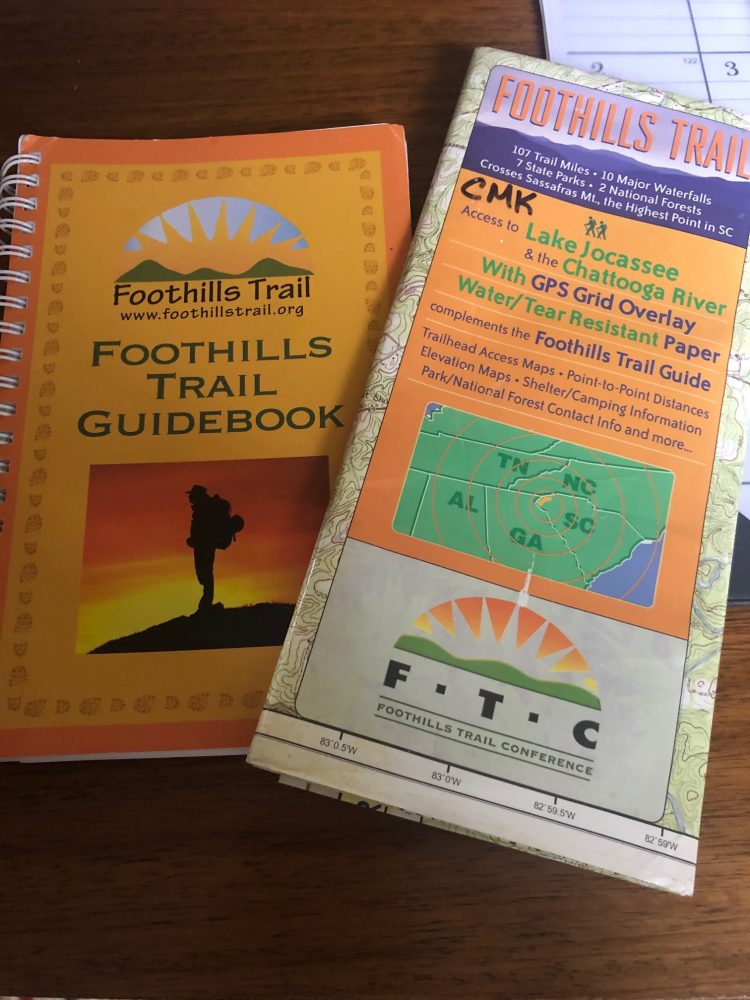 If you find yourself out and about along the white blaze, make sure to stop, look, and listen. There's a definite lightness and good rising and falling with each footstep hitting earth out there.
Whether it is along the Whitewater Corridor or bushwhacking the thick brush near Canebrake that seems never ending, the Foothills Trail is a source of Appalachian magic that certainly boasts year round invitations to the willing and the grateful.