Crisp evenings.  Cool weekends.
It's what we've been waiting for y'all.
You can have the best of both worlds October 13 and 14 at The Grove.
Upcountry Provisions has long been a faithful supporter and friend to the Shriner's Hospital for Children and from their love and generosity was born a festival celebrating art and music and food – three of the most enjoyable things we know.
The good times begin with a Friday night Artober Fest Kick-off Party.  Taking place at The Grove, you can come out and enjoy the music for free.
Take it up a notch, however, and buy your dinner while you're listening to the tunes under the lights amid the tall trees.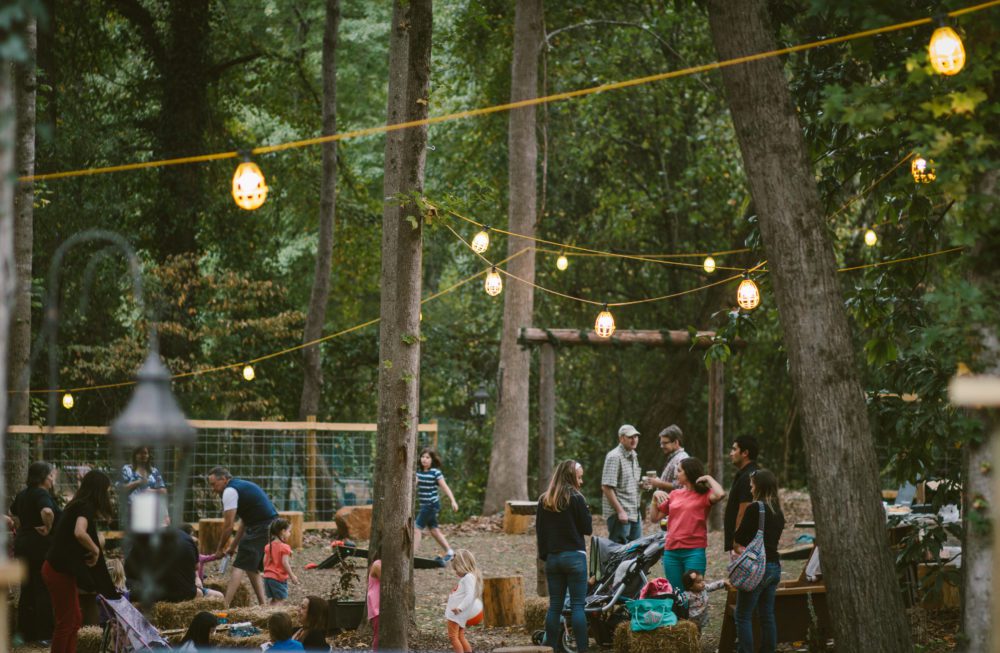 Dinner is $16 and proceeds are headed directly to the Shriner's Hospital for Children.  Chef Jeff Banister will be cooking paella over a fire and there's just something about dining outdoors, eating food prepared in front of you over an open fire, that adds a festive flair and a special touch to your experience.  (And, hey – if you don't know what paella is, don't feel badly.  We looked it up too!  It's a rice dish and it looks delicious and instead of sharing a photo we'll let you google it for yourself.  Think of it as earning your dinner.  Or something like that.)
You can buy your tickets the night of the event, but it's always a good idea to plan ahead – and if that's how you roll – order your tickets right here.
Many of the artists who will be set up the following day for the Artober Fest event itself will be dining together under the stars.  The Kick-off Party is a great time to get to know them and to enjoy your community and friends in a casual setting.
There will be other food available – caramel apples, boiled peanuts, tapas and more.  A cash bar of beer and wine will be available as well.
When we said best of both worlds – we meant it.
It's not just your Friday night plans we've got covered.
Saturday afternoon, from noon to 8, come on back to The Grove and to the parking lot by Upcountry Provisions and check out Artober itself.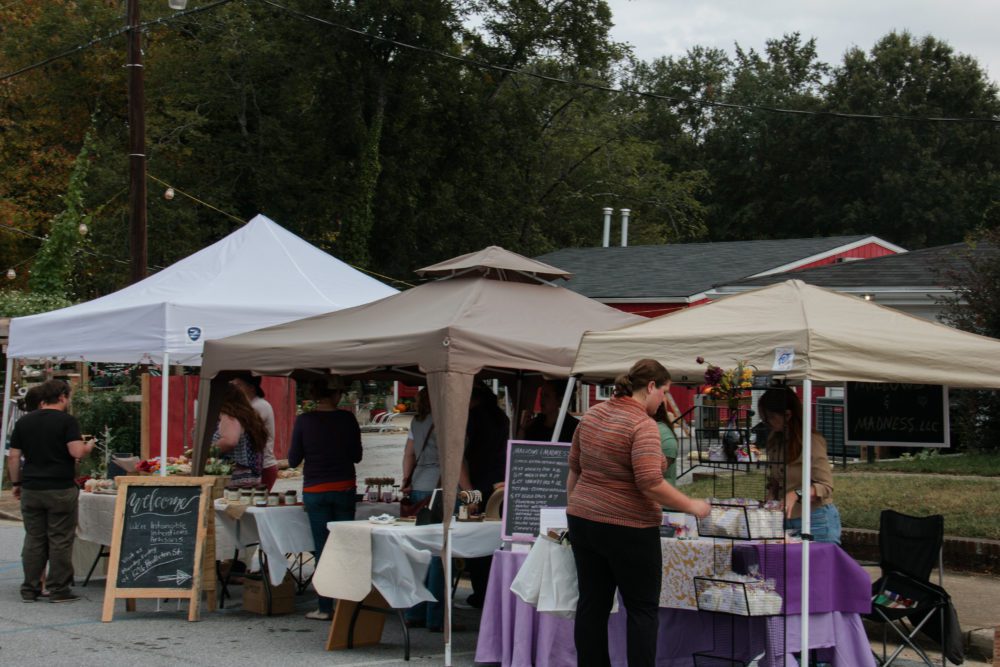 Artober Fest is a free family friendly festival with four bands and artists and vendors set up outside.  There will be food tents on site and a welcoming atmosphere that is easy going and perfect for shopping and strolling and enjoying your people and our town.
It's not too early to do your Christmas shopping (although, personally, we're sort of in denial about that) and we can't think of many better ways to shop for the people you love than by purchasing their gifts from local artists and vendors supporting their own families too.
Samantha Tucker, a potter with Muddy Girl Studios will be a vendor, as well as the folks from the Speckled Hen Forge.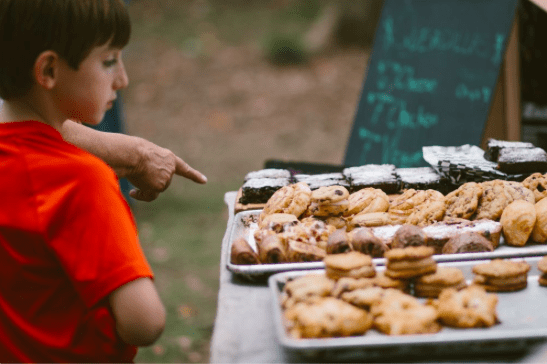 Spend the weekend in Travelers Rest embracing autumn and music and art and good food.  It's sure to be a weekend well-spent.
Artober Fest (like all good endeavors) takes a village of supporters to put together and we are grateful for the way our small town rises to the occasion.  This year's Artober Fest sponsors are the Bank of Travelers Rest, Steve Borklund with State Farm Insurance, Edible Upcountry magazine, the Swamp Rabbit Inn, Call Brady Computer Service, Bovinoche, The Grove at Upcountry Provisions and TR Makers Co.   Be sure to let these businesses know that you appreciate their support.
And – see you at The Grove for Artober Fest!
SaveSave
SaveSave