Written by Andrea Beam
Date night means different things to different people. Whether you've been married for years, are a young couple with small children, or single just out for a night on the town, Travelers Rest has what you're looking for. 
Sample one of these four scenarios on your next free Friday. 
Dinner & Dancing
Park along Main and stroll, hand in hand, to the Whistle Stop Café. After a quiet dinner, head to the rooftop for music and dancing. I don't know about you, but there's something about dancing that puts me in the mood… for ice cream! (See what I did there?) Luckily, Pink Mama's is a hop, skip and jump from the Whistle Stop. Sharing (or not sharing) a couple of scoops is the perfect way to end your evening.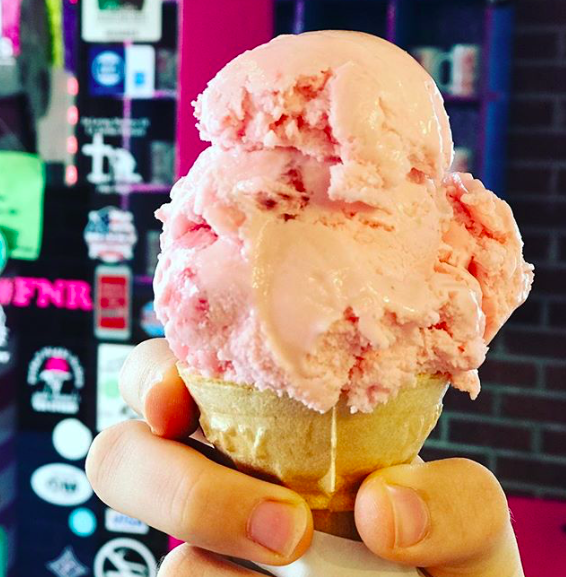 Into the Woods
Begin your fairytale evening by visiting The Grove. After savoring your favorite item on the menu at Upcountry Provisions, slip out to the wooded area next door. Enjoy sampling craft beer and wine while listening to live music under the twinkly lights. I don't know if you've been, but it really is magical. 
Golf Balls & Burritos
Couples who enjoy a little healthy (or not so healthy) competition might want to begin their evening at Spring Park Golf Range. More than a bucket of balls, you and your date will enjoy sharing quality time together outdoors. While this might not sound very romantic, it's sure to work up an appetite. Head over to Farmhouse Tacos for dinner. You won't even have to move your car! The price is on point and the tacos are delicious. 
Wine & Unwind
After a long day at the office, (or an even longer day at home with the kids), say hello to a little romance. Pack a picnic basket and head to the gazebo in the middle of town. Listen to the trickling sounds of the water while you eat. Then, take a little time out to swing. If you are REALLY feeling amorous, turn up your favorite playlist on your phone and slow dance under the stars. I might have gotten goosebumps writing that, but that's just me. Before going home, enjoy a nightcap at The Tasting Room across the street.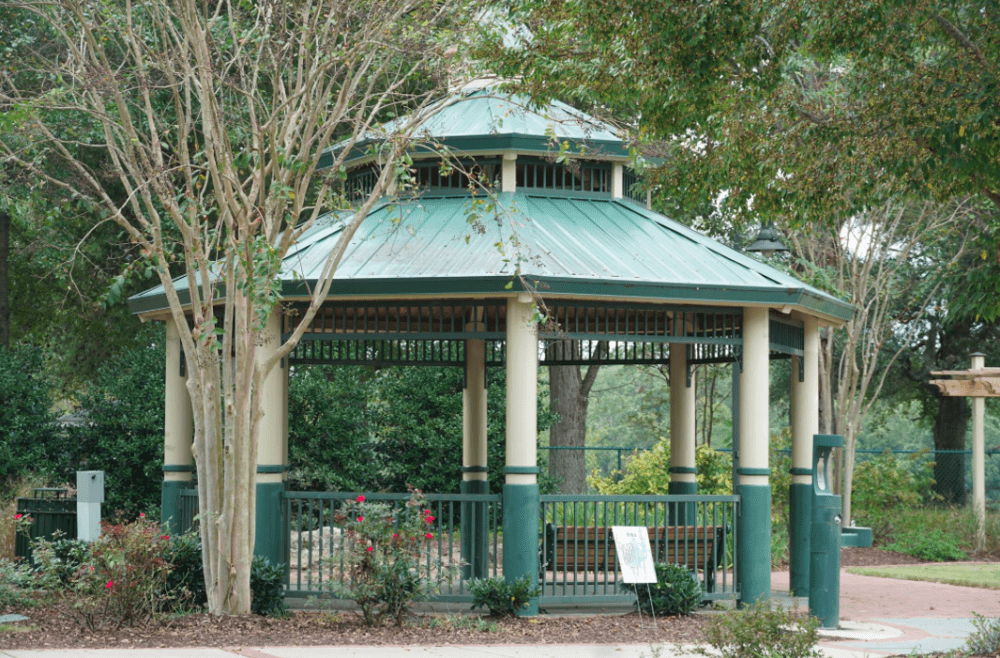 We may be a small town, but Travelers Rest is full of promising possibilities for a sentimental night out. If you take pictures, (you know you'll be snapping a selfie or ten), please be sure to tag us… we'd love to pretend we're not home watching Netflix and ready for bed by nine!