Denver Downs.
If you're looking for quintessential autumn fun, here's where you want to be.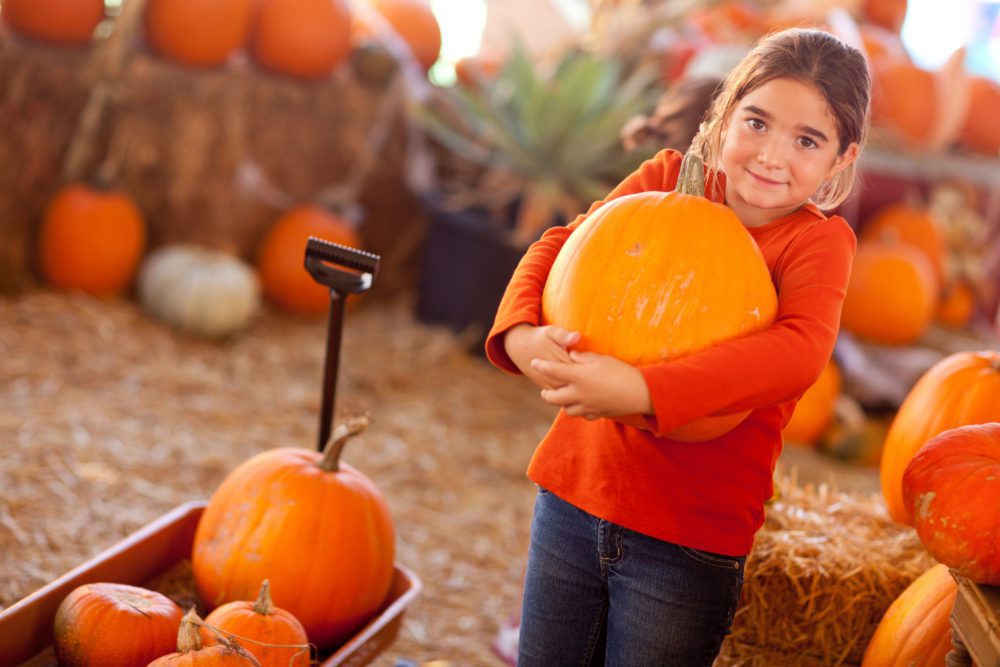 Denver Downs is a fourth-generation family owned farm in nearby Anderson County. It boasts an award-winning corn maze – and that's just the beginning.
(But it's a TWELVE ACRE corn maze, so it's guaranteed to be a family favorite – even if your family includes a host of those notoriously hard to please teens!)
And it's open some nights too – which means pull out those flashlights and see how different it looks in the dark. (And, remember, the maze is never haunted!) (See more details on the maze right here.)
There's a QR code so if you want to time yourself and compete for a drawing to win prizes, just scan that code for all the details. Younger maze goers will enjoy the fairy tales told along the way on the signs at each stopping point and older maze goers will enjoy the trivia related to this year's maze theme.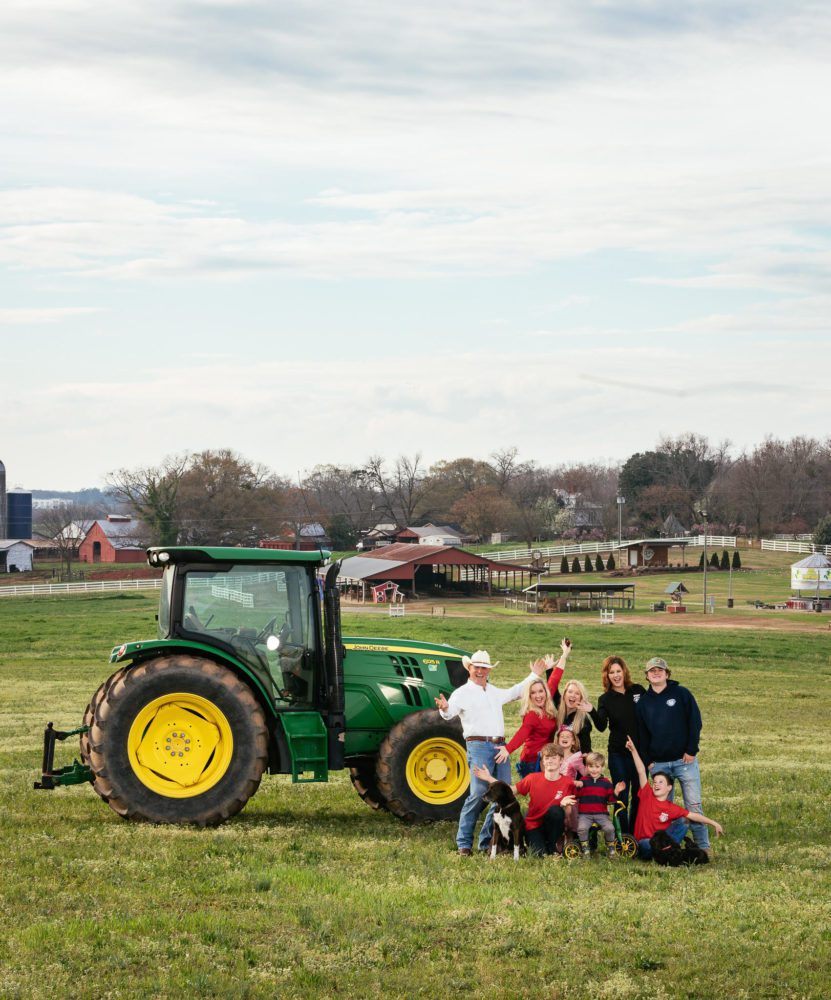 Denver Downs is open now – Wednesdays to Sundays – and will be open until November 13.
Here are the hours and dates this season:
September 24th through November 13th

Wednesdays & Thursdays:  10am-5pm

Fridays & Saturdays:  10am-10pm (9pm in November)

Sundays:  10am-6pm

Also open Monday, Oct 17, 11am-5pm (Greenville schools out)

Mon-Tues, Nov 7-8, 11am-5pm (local schools out)

The Farm also hosts school field trips and corporate events.
It's a short drive from TR – about 45 minutes, in fact.
Gather the gang and head on over. (Kids two and under are free!)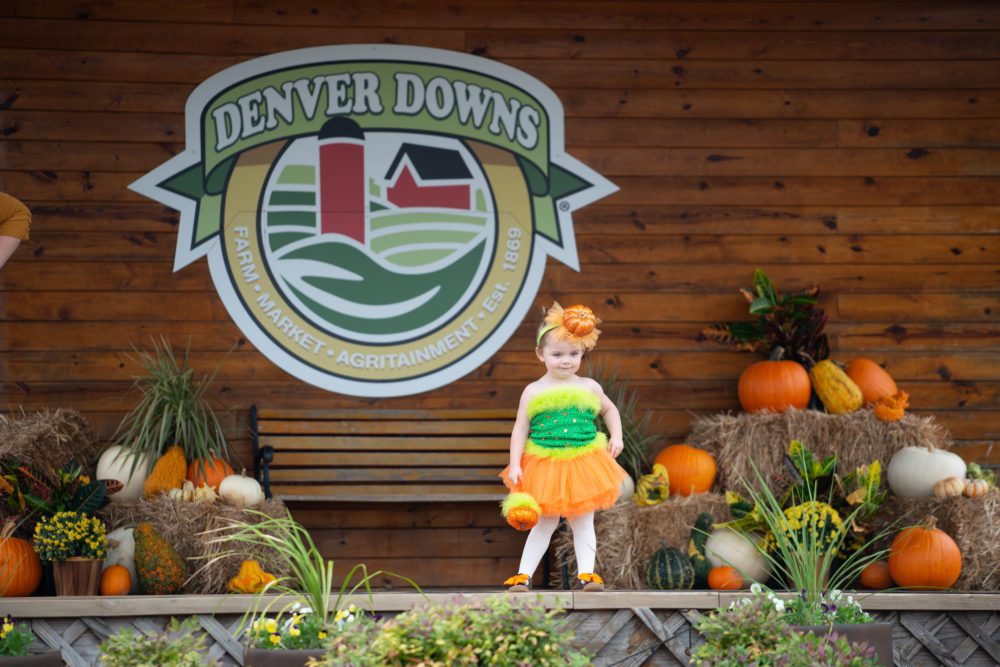 Here's what you can do when you arrive:
Bouncy Balls
Corn Maze – a new design every year
A Giant Corn Box – think of it as a sand box – but with corn!
Milking a Cow – okay, she's not an actual cow, but the kids will still love this
Cow Train – you know the one, everyone has fun with it
Goat Walk – watching goats is the best sort of farm fun
Hay Rides – every one has to try this at least once every fall
Farm Soccer & Football
Petting Zoo & Farm Animals
Jumping Pillow – don't let the kids have all the fun on this, jump on it too
Kiddie Corral
Pig Races
Pumpkin Patch – bring home some pumpkins from your day
Straw Barn – pretend you live at the barn with Charlotte and Wilbur
Spider Web – like a ropes course
Bee Line – it's a zipline!
Corn Hole – who's the best at this game?
Pumpkin Bowling – this sounds like something we need to try
Horsey Swings
Bonfire – perfect for when the temps drop as the sun goes down
Photo Props – of course you need to take advantage of these
Giant Tube Slide
Round Bale Run – this sounds like my own childhood activity!
Corn Volleyball – you're not tossing corn, just a gigantic ball that looks like corn
Mini Hay Ball Maze – in case that corn maze is too intense for your toddler
Ball Zone
Climbing Wall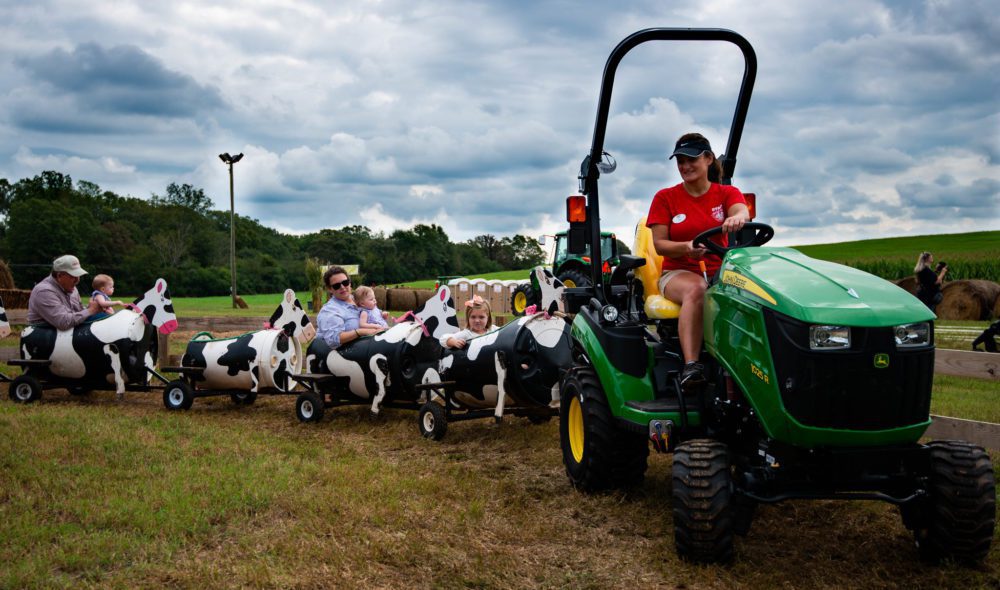 And the best part of it all – your one price admission gets you into almost EVERYTHING fun the farm has to offer. (The only extra expenses are the gem mine and the ax throwing. Of course – concessions and pumpkins are pay as you purchase.)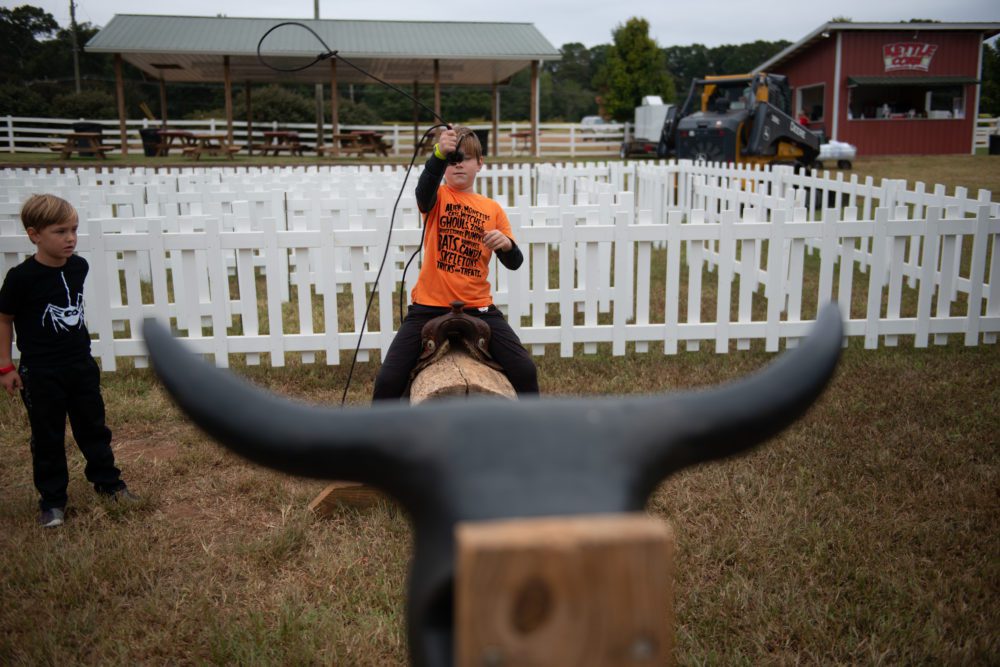 Check out their website to see who will be performing on Fridays, Saturdays and Sundays. That's right – you can also enjoy live music and concerts at Denver Downs. They have performances by Mac Arnold, Spencer Rush and more on the calendar. (We weren't kidding when we said there really is something for everyone.)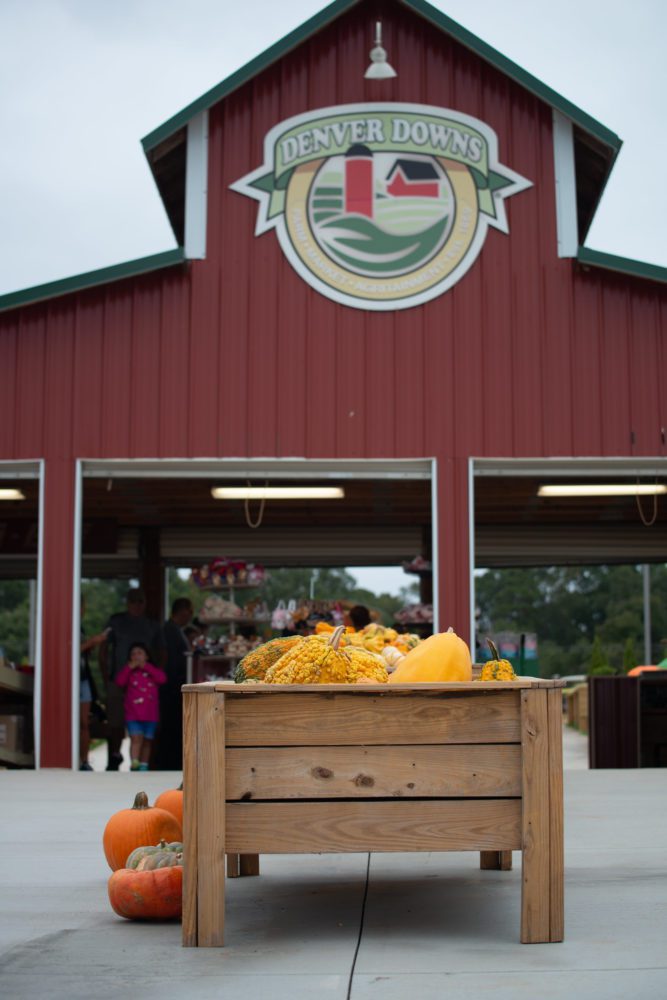 You're going to want to leave with pumpkins and maybe homemade jam and other treats, but while you're enjoying all the Denver Downs fun, you probably won't be able to resist the delicious smells and treats available to buy there too. Of course there's one of our favorites – kettle corn, but you can also find lots more. Order up the classic fair food – lemonade, cotton candy, boiled peanuts, candied apples, nachos, fried oreos, funnel cakes and more. You can also buy a s'mores kit and roast your marshmallows over the fire pit as the sun goes down. There's beer and wine for purchase and entire meals too – BBQ and hot dogs and chicken fingers. Desserts like waffles and ice cream (we haven't tried that one yet!) and shaved ice and slushes. To see the entire menu options – check out this link.
We're pretty sure a trip to Denver Downs will become an annual family fall tradition.