Fall means apple picking and leaf peeping and planning your costume. Thankfully, these spectacular, spooky, and special places in and near Travelers Rest, SC, offer the perfect setting for celebrating all things fall — like the colors, the harvest, the Halloween spirit, and other family-friendly fun activities.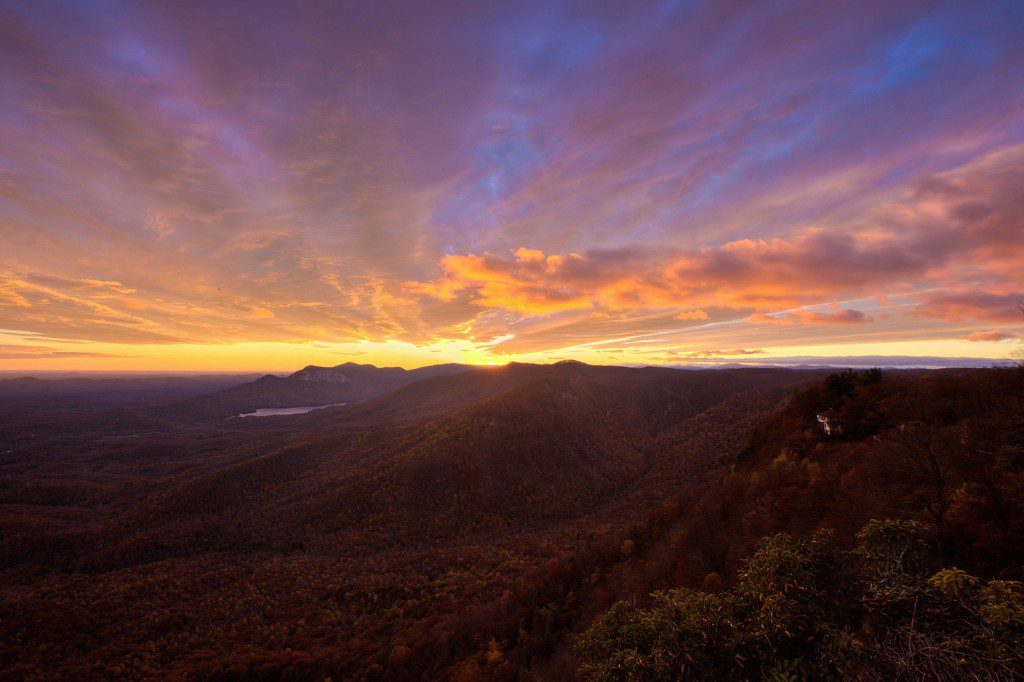 See the Colors of Fall.
A Stunning Mountain View
With one of the best views of the mountains in the Upstate, Caesars Head lookout in Cleveland, SC, (featured image) offers a simply stunning panorama of nearby peaks like Table Rock.
While you're there, don't forget to look up, too. Every year from September through November, nearly 10,000 hawks, eagles, vultures, falcons, and osprey circle above the lookout, where the updrafts provide them with an extra boost to continue on their fall migration.
Up in the Trees
For a far-reaching view of the changing colors of fall, fly through the trees with The Gorge Zip Line based in Saluda, N.C.
Views reach for miles, but the treetops feel near enough to touch with your toes as you glide above them amidst the old-growth forest of Western North Carolina.
A Long Bike Ride
For an up-close look at fall foliage that takes a bit more work, go on a long bike ride like Hotel Domestique's Gran Fondo.
Rides range from 15 miles up to 80 miles and stretch as far north as the Green River Game Lands. So you can pick the length that's best for your ability level, as you pedal your way up and over and around the winding roads of Upstate South Carolina up into North Carolina.
If you'd rather opt for a more low-key race, then sign up for Pleasant Ridge's Halloween Ridge Cat, an evening ride followed by food and fun.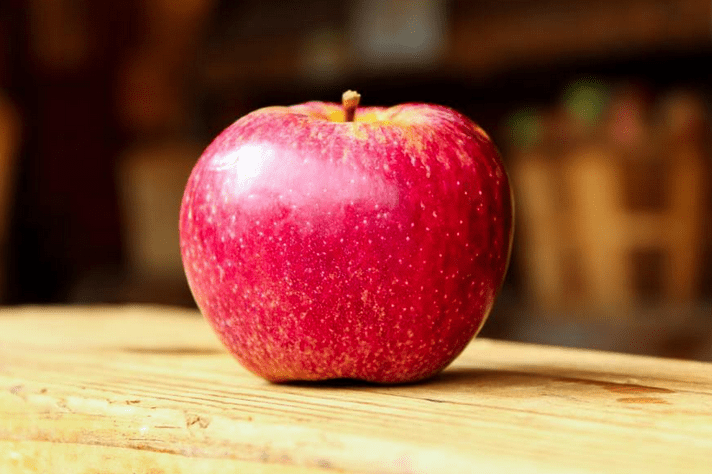 Reap a Harvest of Fresh Food.
To Market
Most farmers markets settle down in the fall months, but not the one at Trailblazer Park in Travelers Rest.
Every Thursday in October, the park hosts the Fall Bluegrass & Harvest Market Festival, which also features live music by local bluegrass bands.
An Apple a Day
Apple season hits its peak in the fall months in Upstate South Carolina.
That's when nearby farms like Perdeaux Fruit Farm in Travelers Rest keep their shelves stocked with varieties like Gala and Fuji, as well as hot cider and applesauce.
At Sky Top Orchard in Flat Rock, NC, visitors can even grab fresh apples straight from the tree.
And a Pumpkin to Boot
Take your pumpkin love to the next level, and pay a visit to the pumpkin patch.
Mini Miracles Farm in Taylors, SC, hosts their annual pumpkin patch from late September to the end of October, when you and your family can pick out your own pumpkin, take a tour of the farm, and learn about farm animals like goats and llamas.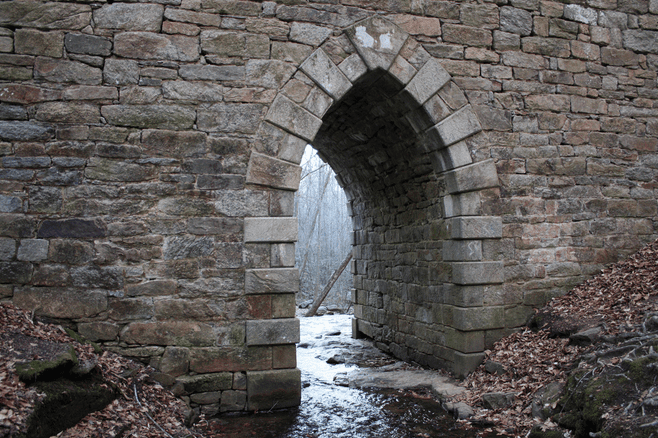 Get a Little Spooked.
A Haunted Bridge
If you're brainstorming spooky spots to explore in celebration of the Halloween spirit, then make a point to check out Poinsett Bridge in Travelers Rest.
The bridge has its own ghost story or two, and several different different ghost-hunting teams have declared the site "a place of highly elevated paranormal occurrences."
Even if you don't spot a ghost, you'll enjoy the quiet, remote woods surrounding the Gothic stone arch of one of South Carolina's oldest bridges.
In Your Best Costume
All dressed up and no place to go? Not so.
Costume-friendly Halloween events include the Slater Hall Trick-or-Treat Trail on Halloween day in Slater-Marietta, SC, plus the "Slay"ter Hall: A Haunted House event on Oct. 29 to 31.
Trailblazer Park will also host its first-ever Halloween Party in the Park on Halloween night 2015, to include trick-or-treating and a double feature of scary flicks.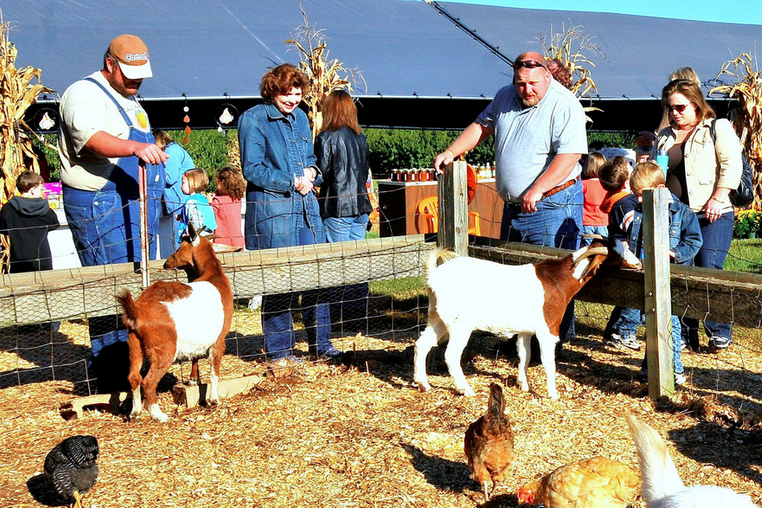 Enjoy Even More Fall Fun.
Dancing Shoes
Technically, you can find contra dancing in the Greenville area any time of year. But the fall air certainly helps cool down a dance hall that's full of warm, dancing bodies having as much fun as you.
Harvest Moon Folk Society hosts a handful of contra events at River Falls Lodge in Marietta and Landmark Hall in Taylors every month, including throughout the fall.
Fall Festivals
Fall's not fall without a fun outdoor fall festival.
Enjoy the one at Fishers Orchard in Greer, SC — complete with a corn maze and hay ride — which takes place every weekend in October.
Art on the Trail, held at Trailblazer Park and on Main Street in Travelers Rest, and the Pumpkintown Pumpkin Festival are also worth noting.
A Much-Needed Cabin Stay
If your idea of fall fun consists of cozying up in a log cabin, then the northern Greenville area can oblige
Check into this list of cabins and cottages that ranges from Solitude Pointe Cabins to Cherokee Valley Golf Club.
A Walk in the Woods
Finally, don't get too busy during fall to stop and take a relaxing walk out in the fresh, cool air.
At Paris Mountain State Park in Greenville, you can end your hike by sitting and listening awhile at one of their Music in the Woods concerts.
---
Photo Credits: Featured / Gran Fondo – Gran Fondo Hincapie; Caesars Head lookout – Flickr user Jeremy Taylor; Apple – Perdeaux Fruit Farm; Poinsett Bridge – Flickr user cmh2315fl; and Fall Festival – Fishers Orchard