by Shelly Simmons, Co-Chair of Art on the Trail
Art on the Trail is being reimagined this year with fresh ideas, all new interactive experiences, and a new location along the Swamp Rabbit Trail!
Get ready to dip a brush into your creative mind and take home an authentic artistic experience at the 8th Annual Art on the Trail Fine Arts and Crafts Festival on Saturday, October 5 from 10:00A.M to 5:00P.M. Art on the Trail is a seasoned community event that has been supporting the arts, entertainment, and culture in Travelers Rest for seven years. In 2019, the event is being reimagined and is returning to its roots along the iconic Swamp Rabbit Trail that runs through downtown.
The Swamp Rabbit Trail has transformed the rapidly growing, scenic town of Travelers Rest into an outdoor enthusiast destination and is responsible for much of the downtown revitalization that visitors come to enjoy. Gastronomically gifted restaurateurs have lined the streets with award-winning eateries and the town is infused with creativity, history and culture.
Leading the vision to transform Travelers Rest into a premier arts and entertainment town, Travelers Rest Artists Alliance ("TRAA"), a 501c3 non-profit arts organization, produces the annual Art on the Trail fundraising event.
"Art on the Trail is our way of supporting community creativity and advancing the arts while also mentoring emerging artists," explains Joe Hiltabidel, Chairman of Art on the Trail 2019 and TRAA board member. "Several accomplished artisans participating this year have never before shown their work at a public event, and six out of every ten artists this year have never been in this show. Visitors to Art on the Trail have a chance to purchase arts and crafts never seen before."
Local establishments and sponsors such as George Coleman Ford, T&S Brass, Furman University, along with The City of Travelers Rest and more than twenty other downtown businesses, have worked collaboratively to create a sprawling Art Market, which boasts more than one mile of regionally sourced fine artists and crafter booths filled with original artwork and functional crafts for sale.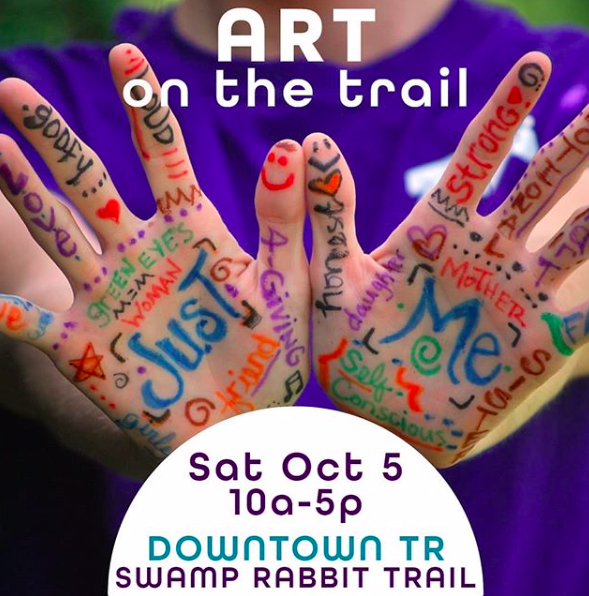 "Everyone we meet in town has been incredibly accommodating as we worked through the logistics of moving such a large event into the heart of Travelers Rest," Shelly Simmons, Volunteer & Co-Chair of the event explains. "Art on the Trail is not possible without many passionate people who invest monetarily, provide in-kind donations, and give hundreds of hours of their own time without a salary for the sake of the arts and our community."
If you are not an art aficionado, don't let the "Art" part of Art on the Trail keep you from coming. It is the experience at Art on the Trail that makes it an event perfect for the whole family.
"This isn't a stuffy arts and crafts show," Simmons vows. "Not with a 'mud hut' pottery bus where kids can sling clay and make their own masterpieces or play giant musical instruments while adults and even pets lend their artistic impressions to create colorful pieces of community art."
Visitors to Art on the Trail will also get the chance to hear Frank Lee Ruggles, a critically acclaimed National Parks Landscape Photographer, share stories of working in the National Parks and how he plans to use art to help preserve our great outdoors.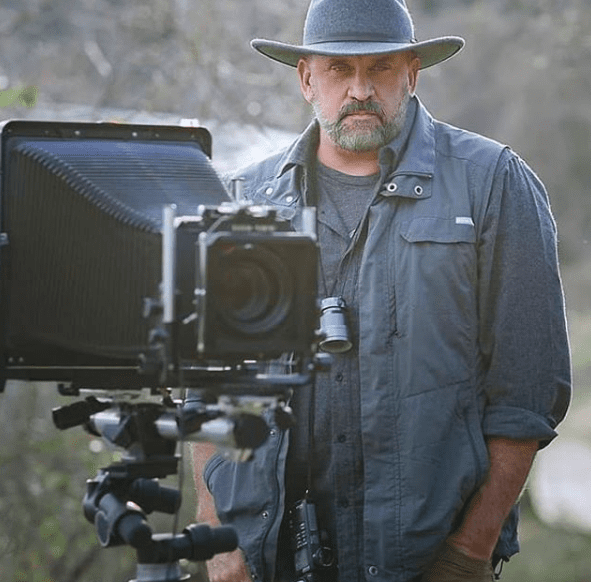 Simmons adds, "Anyone looking for a fun fall day outdoors that's loaded with great art, an abundance of entertainment, and the opportunity to shop local for keepsakes handcrafted by folks with deep roots in the Upstate is invited to come see us at Art on the Trail."
About Travelers Rest Artists Alliance
Travelers Rest Artists Alliance is a 501c3 arts organization whose mission is to transform Travelers Rest into a premier small town for the arts, entertainment, and culture. Since its inception in 2013, Travelers Rest Artists Alliance has been committed to supporting community creativity and engagement by advancing the arts, entertainment and culture to enrich the quality of life, education, and economic development in the region. Through ongoing events and programs aimed at mentoring emerging artists, supporting the business and promotional needs of individual artists, arts education, and public art/community outreach projects, the organization will continue to foster community and economic growth opportunities in the area.
______________
If you would like more detailed information about Art on the Trail, please contact Shelly Simmons at (864) 419-5707, email artonthetrail@artintr.com or shellyingreenville@gmail.com, or look us up on social media @TRArtistsAlliance.