Are you looking to spend the ultimate delightful day in Travelers Rest and to learn just how much this small town has to offer? Let me lead the way as you get the experience of simple living at its finest! Put your (bike) helmet on, you are about to have fun!
Rise and shine 8 AM! There is no time to waste and we need to get those fluids going. There are a few places in Travelers Rest that might have just the kick you need. Start with coffee at Tandem Creperie and Coffeehouse. While nothing at Tandem will let you down, my go to order is the grazing goat crepe and the vanilla draft latte. Shew! My mouth is watering just thinking about it. (Read about Tandem's early days and their unique TR location right here.)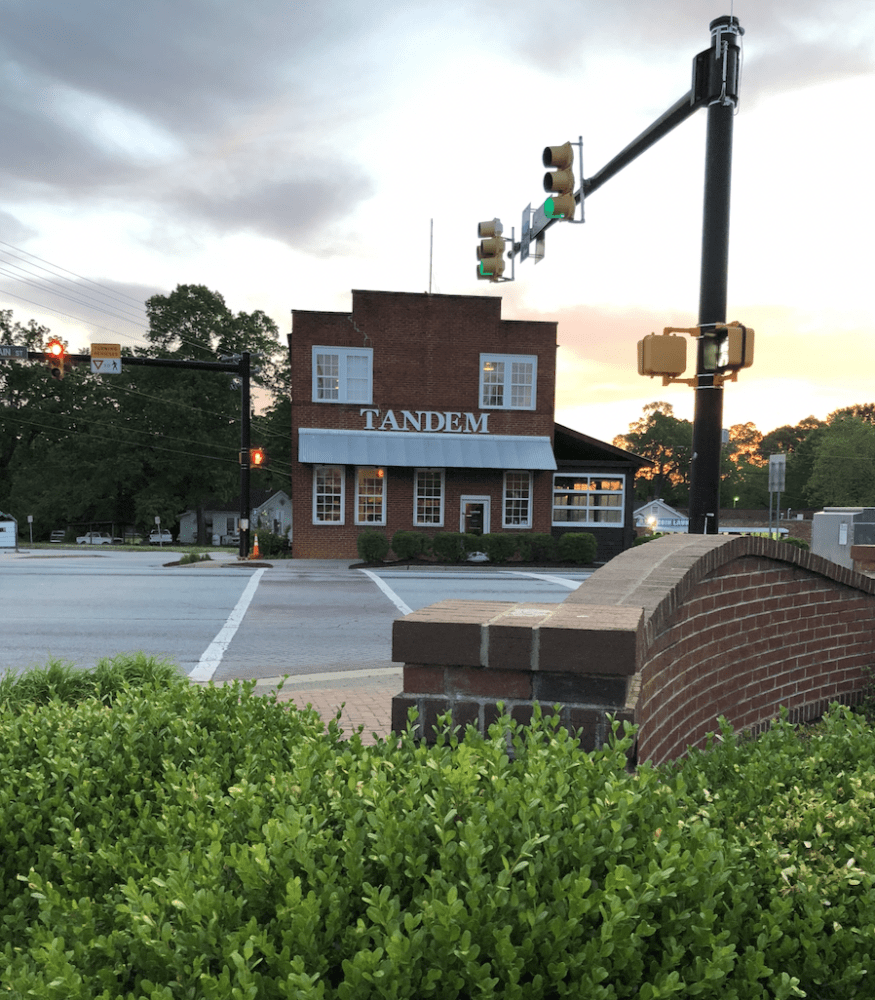 Tandem Creperie and Coffeehouse
☕ 2 S Main Street Travelers Rest, SC 29690
⏲️Monday 7AM-3PM, & Wednesday-Sunday 7AM-3PM
Another great option to get your human juices flowing is to visit Leopard Forest Coffee Company! They are located just off Main Street and have such a cozy vibe. I usually get whatever they have on drip that day. Leopard Forest is unique in the fact that they roast all their beans in house! So if you really enjoyed your coffee you have the ability to purchase a bag as a souvenir. I always somehow end up buying the five pound bag. What can I say, I love caffeine!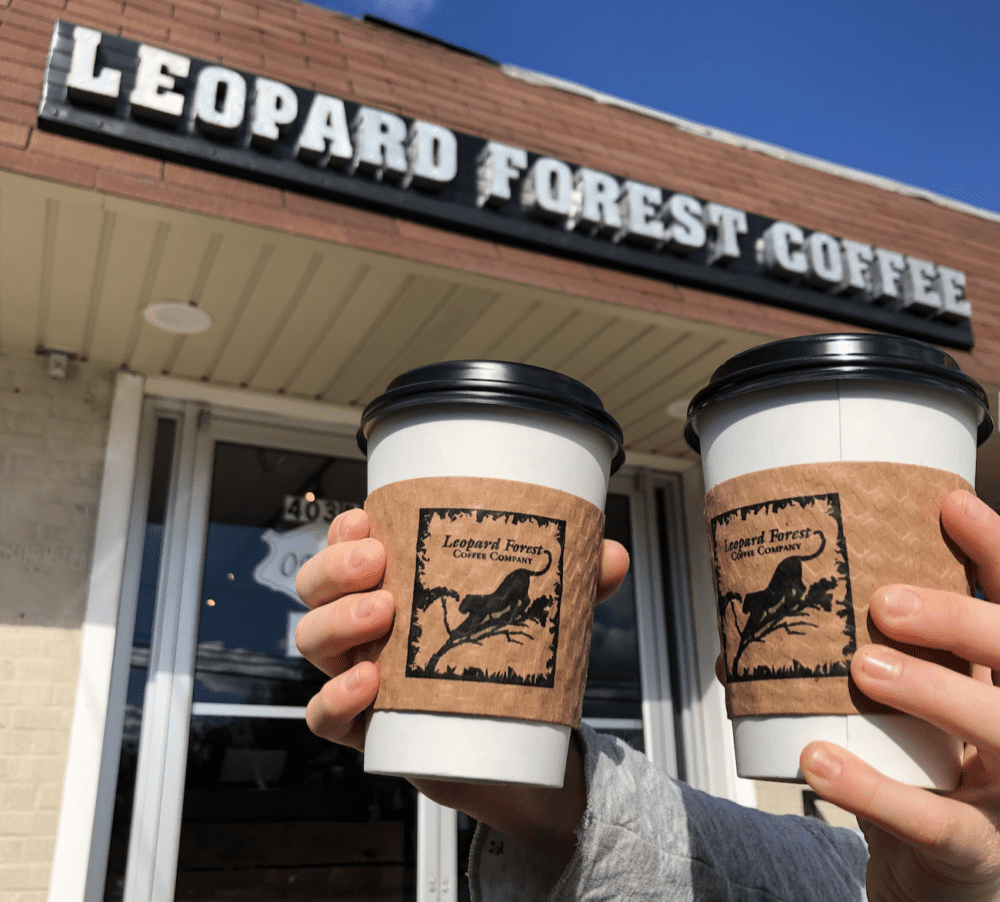 Leopard Forest Coffee Company
☕403 N Poinsett Highway STE D Travelers Rest, SC 29690
⏲️Monday-Friday 7:00AM-4:00PM, Saturday 8:00AM-2:00PM, & Sunday 9:00AM-2:00PM
If you are visiting on a Saturday the Travelers Rest Farmers Market is always a local favorite. Spend some time walking around looking at each of the 75+ vendors that each offer unique items. From fresh produce, meats, crafts, and most importantly fresh flowers. I always end up buying fresh flowers from Farm Girl Deliveries, fresh meat from Skyland Farms, and essential oils from iViVa.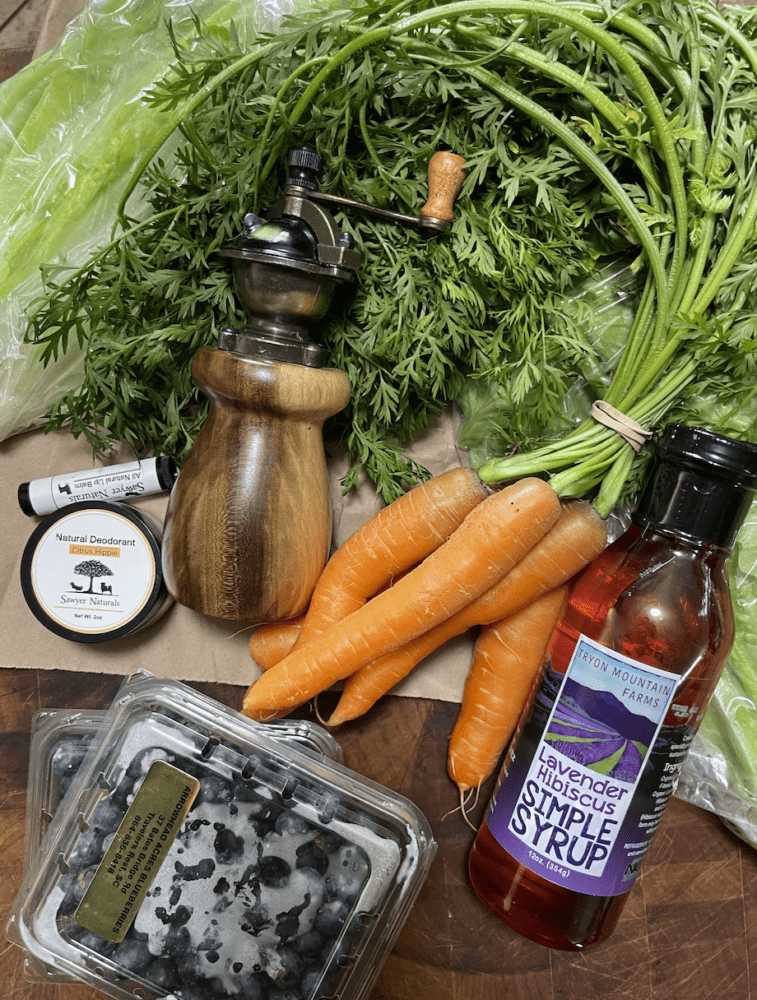 Travelers Rest Farmers Market
🥕235 Trailblazer DR Travelers Rest, SC 29690
⌛ May-September every Saturday from 8:30AM-12:00PM
Now that your coffee has kicked in and you have purchased some local goods, head over to Sunrift Adventures. Here you can rent bicycles for $20 for half day or $30 for a full day. The staff are always so friendly and ensure that you are comfortable. Hop on (literally) and ride the Swamp Rabbit Trail until your heart's content. Most of the Swamp Rabbit Trail is nestled under a canopy of trees so you aren't in the blistering sun all the time! There are plenty of places to stop along the way, such as Furman University and Swamp Rabbit Cafe and Grocery if you need a break.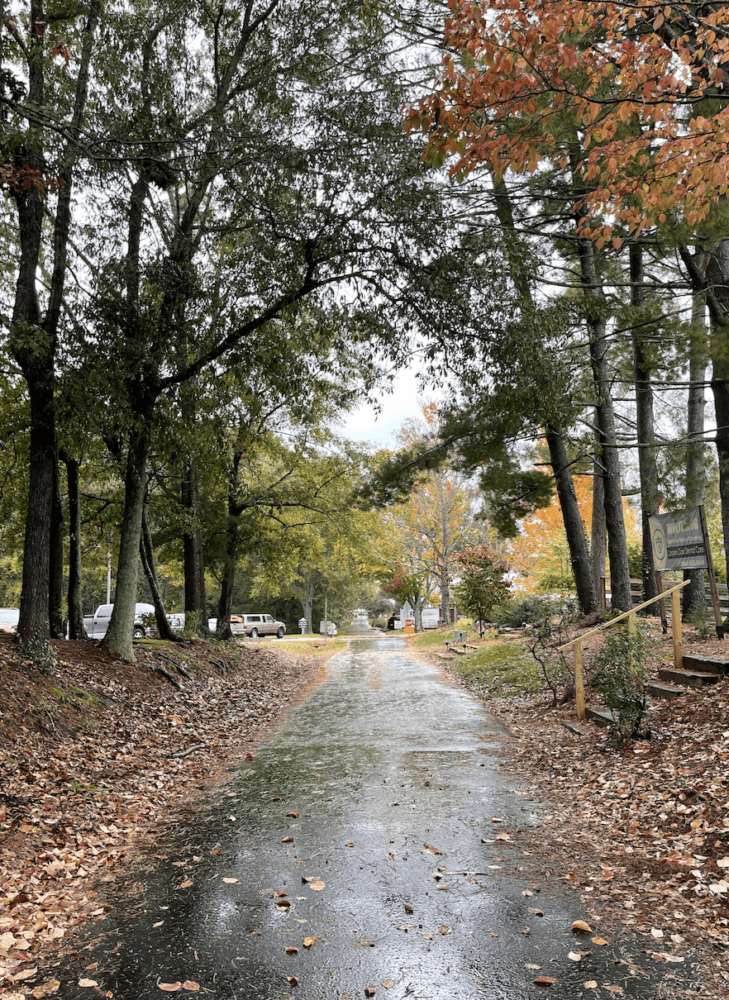 Are you ready to recuperate all the calories you just burned? I always seem to feel like I deserve a reward after a ride and so do you! Whether you want a sweet treat or an adult beverage (or both, who's to judge) I have got you covered. For a sweet treat, Sunset Slush or Pink Mama's Ice Cream will cool you right down. The blue raspberry and pink lemonade combo from Sunset Slush is the bomb! If you are feeling a little boozie, head over to Community Tap or Swamp Rabbit Brewery and Taproom or The Tasting Room to enjoy a cold brew or a glass of wine.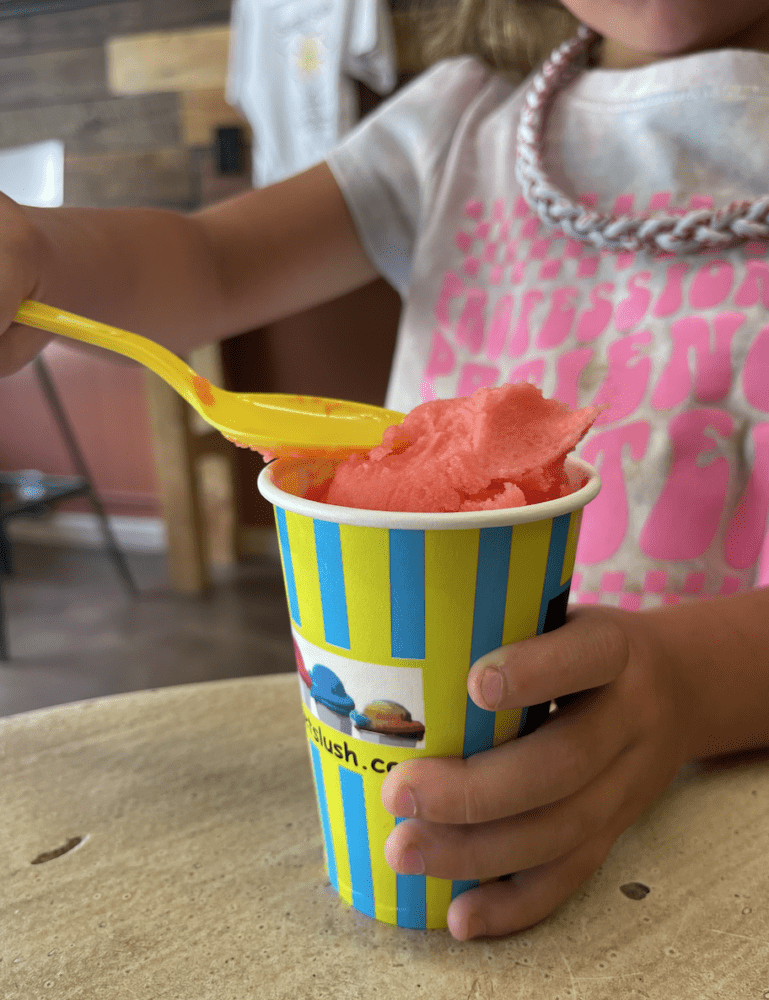 Sunset Slush
🍧305 S Main Street, Travelers Rest SC 29690
⏲️Tuesday-Wednesday 11:00AM-5:00PM, Thursday 11:00AM-5:30PM,
Friday-Saturday 11:00AM-8:00PM, & Sunday 12:00PM-4:00PM
Ready to feel some love from the local business owners? If you have some time between drinks and when you would like to eat dinner, take a stroll around downtown and visit all of the shops. Each shop offers such a great selection and the employees are always the nicest people. Urban Hare, The Good Market, and TR Makers Co. are all amazing places to shop until your heart's content. TR Makers Co. has the cutest Travelers Rest merch. Urban Hare has a fabulous selection of home items and I don't think I have ever walked out empty handed.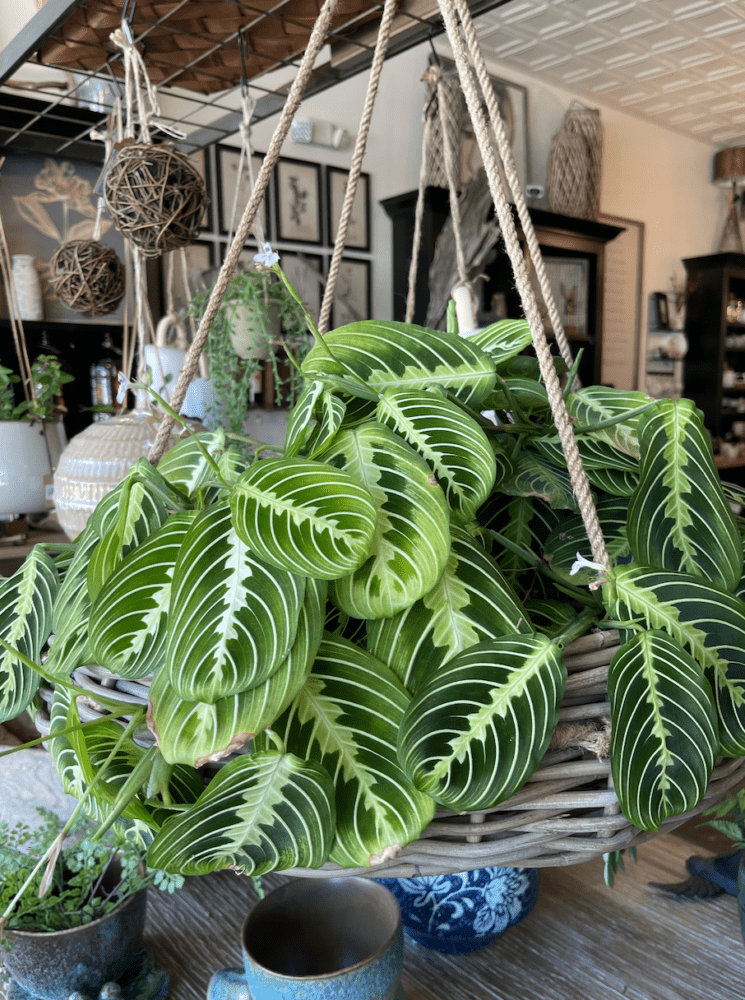 Urban Hare
🏡106 S Main St Travelers Rest, SC 29690
⏲️Monday-Saturday 10:00AM-6:00PM
Now it's time for dinner! While there are many fantastic options to choose from, my favorites are Farmhouse Tacos and Sidewall Pizza. Farmhouse and Sidewall both use local farms as much as possible to source the ingredients for their food. Obviously the tacos are delicious but their Hawaiian Shrimp Quesadilla is chef's kiss! In the summer at Sidewall Pizza I love to start with the strawberry salad and then go straight to the buffalo chicken pizza.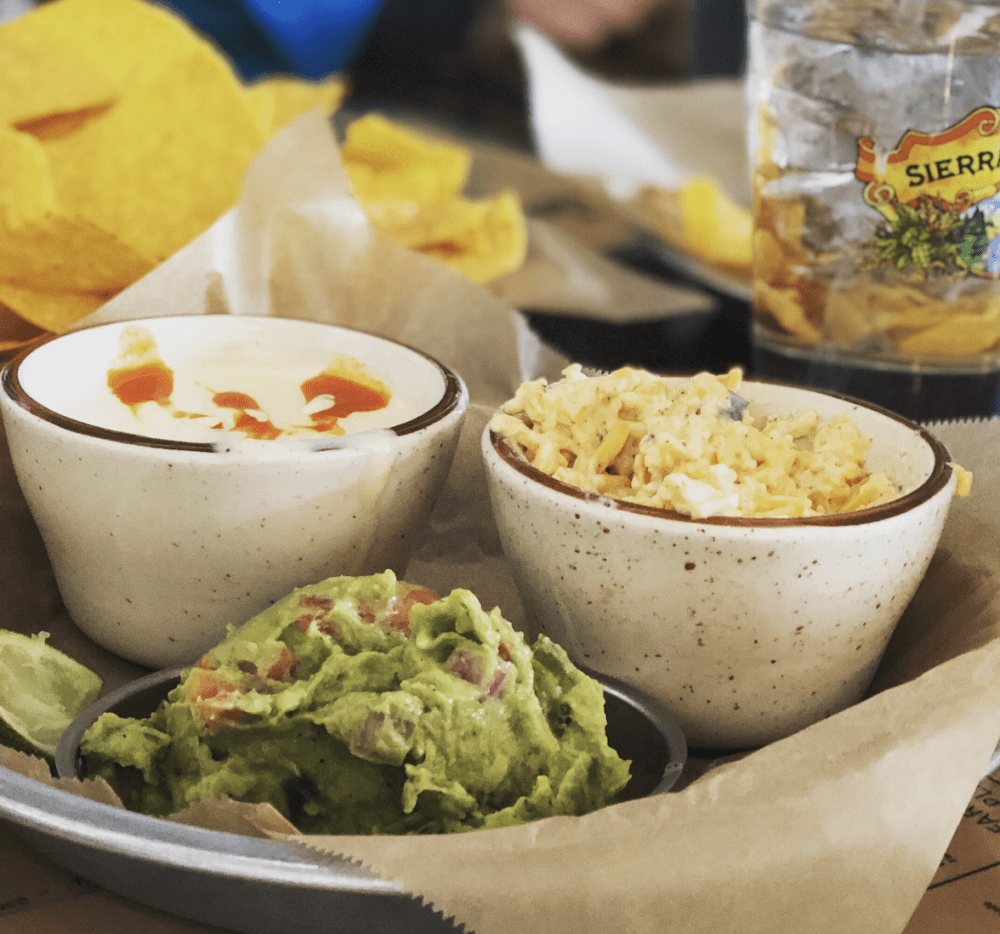 Farmhouse Tacos
🌮164 S Main St Travelers Rest, SC 29690
⏲️Saturday-Sunday 11:00AM-9:00PM
If you are visiting on a Saturday in May or June "Music in the Park" is the perfect way to finish out your evening. You can dance the night away or sit back and relax. This community loves some live music so make sure to be early!  Each week throughout the two months a variety of different bands as well as a variety of different food trucks.  A list of the bands can be found here. Plus, in August the same venue hosts movie nights. Every season has something to offer at Trailblazer Park.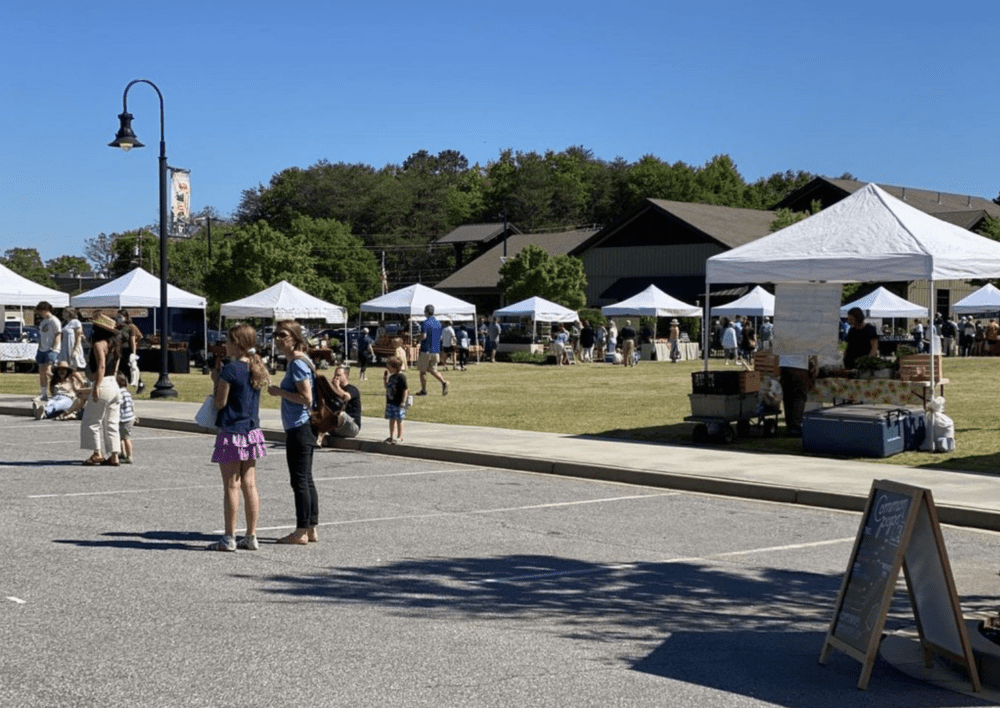 Trailblazer Park
🎵235 Trailblazer DR Travelers Rest, SC 29690
⏲️Food Trucks at 6:00PM, and concert starts at 7:00PM
Well, did the day's itinerary live up to your expectations? Did you have the ultimate summer day in Travelers Rest? I truly hope so and I hope that you love this small town as much as I do. After all, Travelers Rest is arguably the best town in the Upstate so fitting everything into one day is quite impossible. In fact, this is just the actual tip of the iceberg. Oh well, that gives you a good reason to come on back and enjoy another day in Travelers Rest!
See you again soon!!
__________________________
Story by Paden White
Photos by Travelers Rest Here
Paden White is new to Travelers Rest and you could say it was love at first sight! He's sharing his adventures and story on Instagram with Paden White. He's a dog dad, a student and a fan of the outdoors. To keep up his dog's boujee life he works as a staff accountant at Darver Kelly, LLP. Thanks Paden for sharing your day and adventures in TR! We can't wait to read more.