Sarah Jackson just wanted to be able to jam with her nephews — bluegrass musicians who form the band Bedhead Boys. That's why she started building one-of-a-kind instruments at her home in Travelers Rest, S.C.
You may have seen Bedhead Boys perform around Travelers Rest before. The three-brother band has previously played live at venues like Upcountry Provisions, Trailblazer Park, and The Forest Coffeehouse.
Their toe-tapping tunes were the original inspiration for Sarah to try her hand at making her very own handcrafted washtub bass. She simply looked up some directions online. One thing led to another, and then she decided to build a smaller instrument next.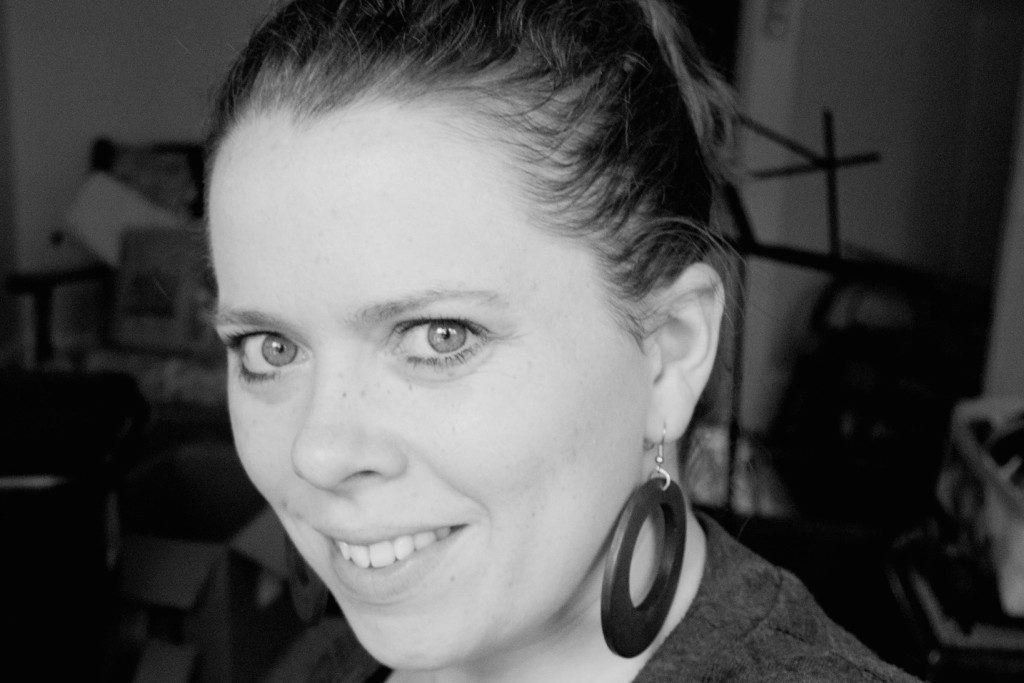 "As it turned out, I made something that sounded decent; so I decided to try and make a better one, and a better one, and a better one," she recalls.
Thus began Sarah's beautiful journey into the world of art and music, a journey that gave way to her own small business. Like many other local ventures, sTRum's name finds inspiration from its hometown of Travelers Rest. (Thus the capital "TR" right there in the middle.)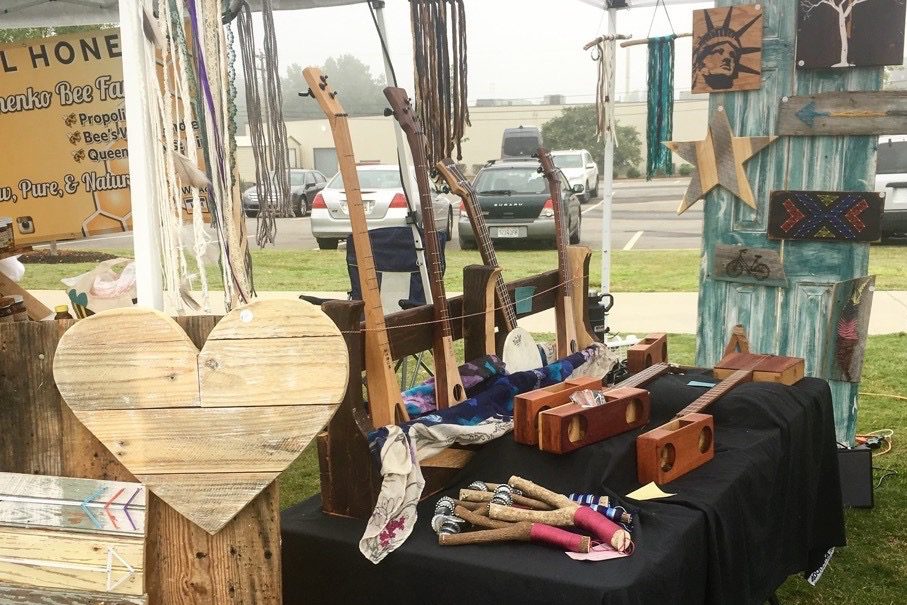 Today, Sarah builds easy-to-play, hardwood instruments by hand, often using repurposed wood that would have otherwise been thrown out by local woodworkers.
"I start by selecting various pieces of wood based on color, grain, and how I think they will work for what I am doing. My favorite wood that I've worked with is some beautiful Bolivian Rosewood I got from a shop in Asheville," Sarah says, explaining the process she uses to craft her instruments.
"From there, I fashion the necks and bodies of my instruments using mainly a band saw and sander. I use hand tools to cut and file the frets. I finish the wood with a coat or two of varnish oil to really bring out the natural beauty of the wood."
Like a true creative spirit, Sarah continues to be inspired by things that "reflect the natural beauty and symmetry of the world around us."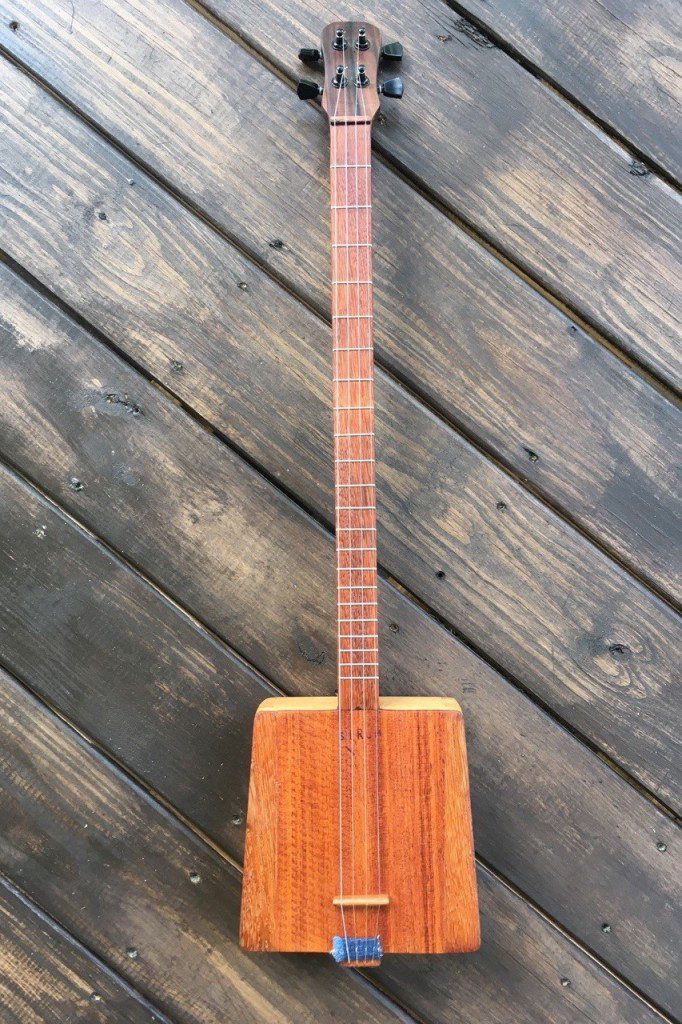 Originally from Hendersonville, Sarah grew up around music. She moved to Greenville after high school and eventually to Travelers Rest four years ago.
"I've always enjoyed living in South Carolina," she says. "But I love it even more now that I'm in TR and back closer to the mountains."
The banjos, guitars, and other instruments she creates fit beautifully into our mountain heritage. Besides that heritage, Sarah says that she loves both the GHS Swamp Rabbit Trail and the other outdoor activities available in Travelers Rest.
"I also love the community atmosphere and that everyone is so supportive of local farms and local artists."
In fact, Sarah will participate alongside other local artists at this year's Art on the Trail, a two-day art and music event that takes over Trailblazer Park.
"Music inspires me! I have always loved music and learning new instruments. I'm not especially good at playing stringed instruments, but I have a lot of fun playing them!" Sarah says.
Sarah played both the trumpet and the cello during school, but she wanted an even easier stringed instrument she could use to play with her nephews.
"It has been very enjoyable to be able to figure out how to make something that is also fun to play!"
She continues to make instruments that she herself can pick up and play with ease.
"I don't really have a special name for any of the instruments except for the triangular-shaped ones. Those I call 'hobo dulcimers,'" she says. (See featured image.) "They have three strings tuned to an open chord and are fretted like a dulcimer, but they are very portable and can go anywhere. They are extremely easy to play because you don't have to worry about lots of sharps and flats like a ukulele or guitar."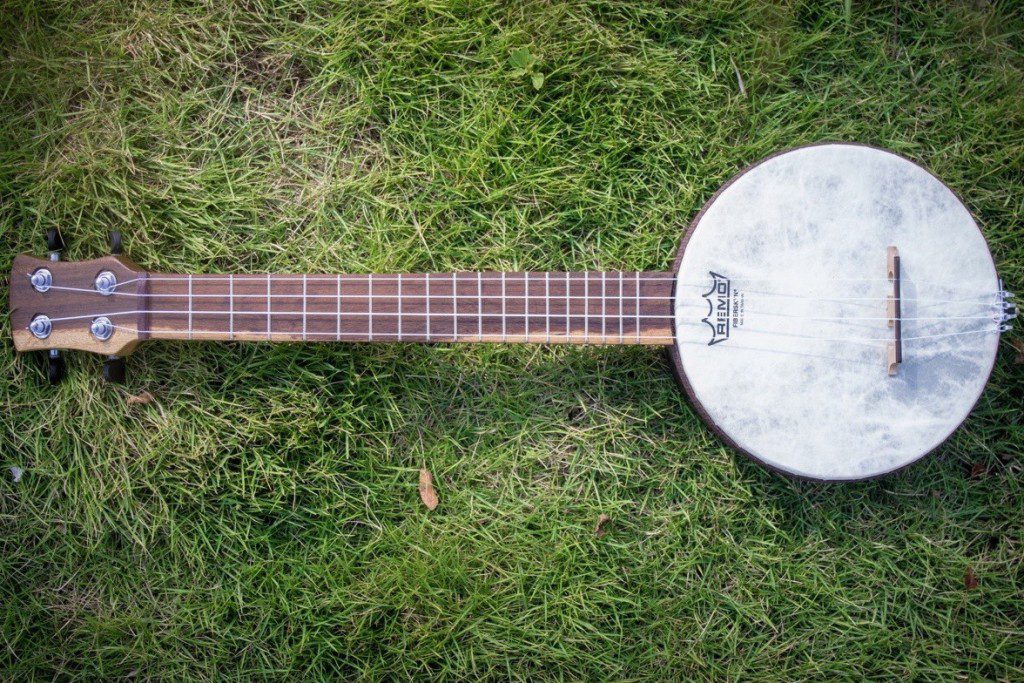 Her other instruments include more recognizable names like ukuleles; banjoleles (with drum heads for a body); and four-string guitars.
"My favorite piece is one I just finished for myself, which is a fretless electric bass. It's based on the idea of a ukulele bass, so it is a smaller size than a normal bass," she explains. "I'm still learning how to play it!"
Unlike many forms of art, Sarah's creations beg to be held, even to be played and picked. Does it bother her when people handle her unique creations?
"Actually, I have enjoyed sharing my work with people. People have been very good about being respectful of my artwork and being careful in handling my instruments," she says. "I love hearing people who are accomplished musicians pick up my instruments and make beautiful music on them."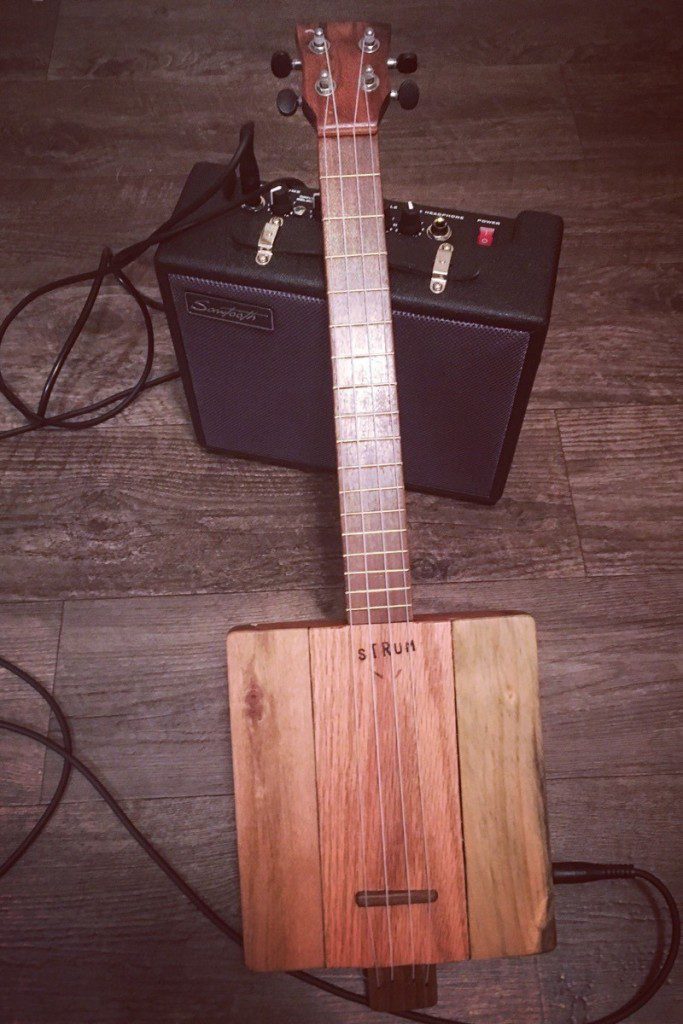 Sarah takes great pleasure in crafting her work, but maybe more so in seeing it get used. Or, rather, hearing it:
"I enjoy the creativity and precision involved in creating instruments, but I love it even more when people pick up an instrument and their face lights up as they start playing it! That's my goal: to light up people's faces."
And that's exactly what she does.
You can find sTRum's intruments for sale at craft fairs like the upcoming Art on the Trail in Travelers Rest and on Sarah's aptly named online Etsy store: sTRumstruments.
---
Writer – Melina Long // Editor – Celeste Hawkins // Sources: Interview with Sarah Jackson and "Carolina Makers: 'Strum' Handmade in Travelers Rest" // Photos – Provided by Sarah Jackson