For those of us fortunate enough to call Travelers Rest home, we know what keeps us here in the Upstate. Increasingly though, Travelers Rest is becoming a destination on its own, not just a stop until the next town or a pit stop between Greenville and Asheville. One of the many benefits of living in and visiting TR, however, is its close proximity to so many natural amenities and attractions. Lake Jocassee is practically the eighth wonder of the world and people drive hours to spend the weekend or a holiday on nearby Lake Hartwell and Lake Keowee, not to mention the handful of other small lakes, rivers and state parks within a short drive of our downtown.
We often hear from visitors and friends about what draws them here and brings them back time and again.
Tom Miller is one of those people. Tom is a blogger and a nature lover. He is obsessed with traveling and adventures and in doing those both with his family. He believes that water has a steady hold on him. He regularly writes about his experiences at Kayakcritic.net
Thanks Tom, for resting and adventuring here in TR.
_____________________
by Tom Miller
Being a kayaking enthusiast and a father, I have always wanted my kids to love what I love, parental need I guess! I have been to many places with my family for kayaking, fishing and camping, but Lake Jocassee has defnitely won the battle in my best places list. With the beauty South Carolina holds, I have never seen a human-made lake as fascinating as this one.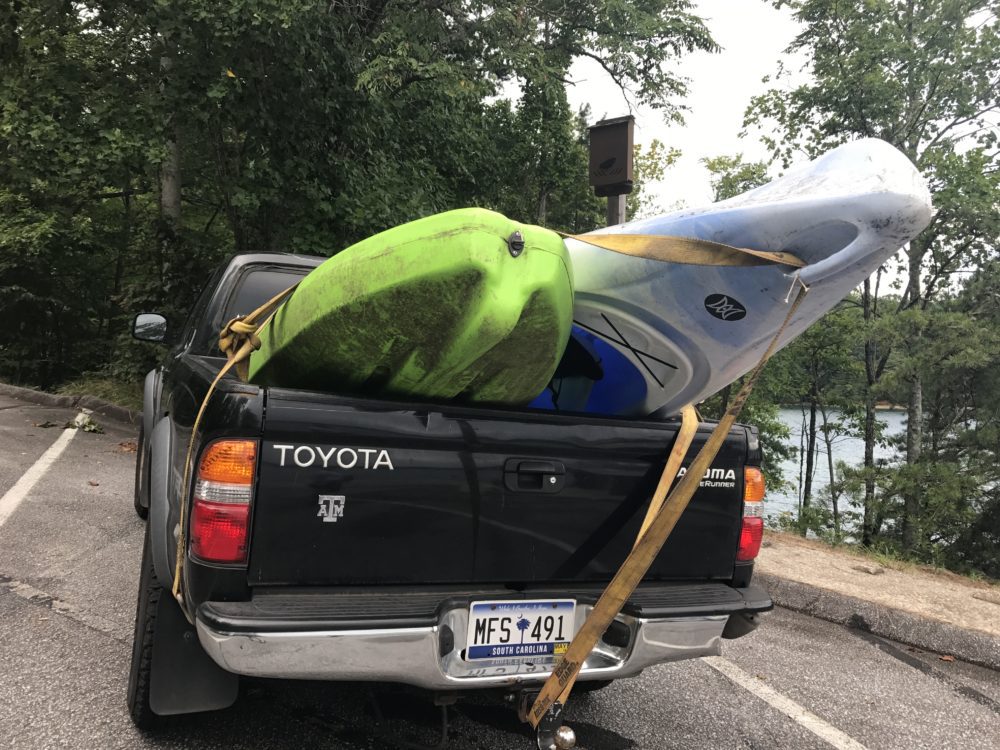 Lake Jocassee is a 7,500-acre lake and is 300-foot in depth, located in northwest South Carolina, it was created by the state in partnership with Duke Power. This lake annually is blessed with 100mm rain, which makes this place a rain forest.
I like going places with my family that makes me bond with them even more. I believe that the sea has a unique way of bringing people closer to one another and I have found this work every time. The time we went to Lake Jocassee for our kayaking plus fishing trip was a time my family and I may never forget.
From choosing the perfect kayaks for ourselves to barbequing the caught fish, everything was exactly what you would want on a trip to Mother Nature. We kayaked for almost a whole day, half of the day we fished for trout. Luckily, we caught enough to have our meal afterward. The rest of the day we explored the lake while cruising on our kayaks and playing games like the ones listed below.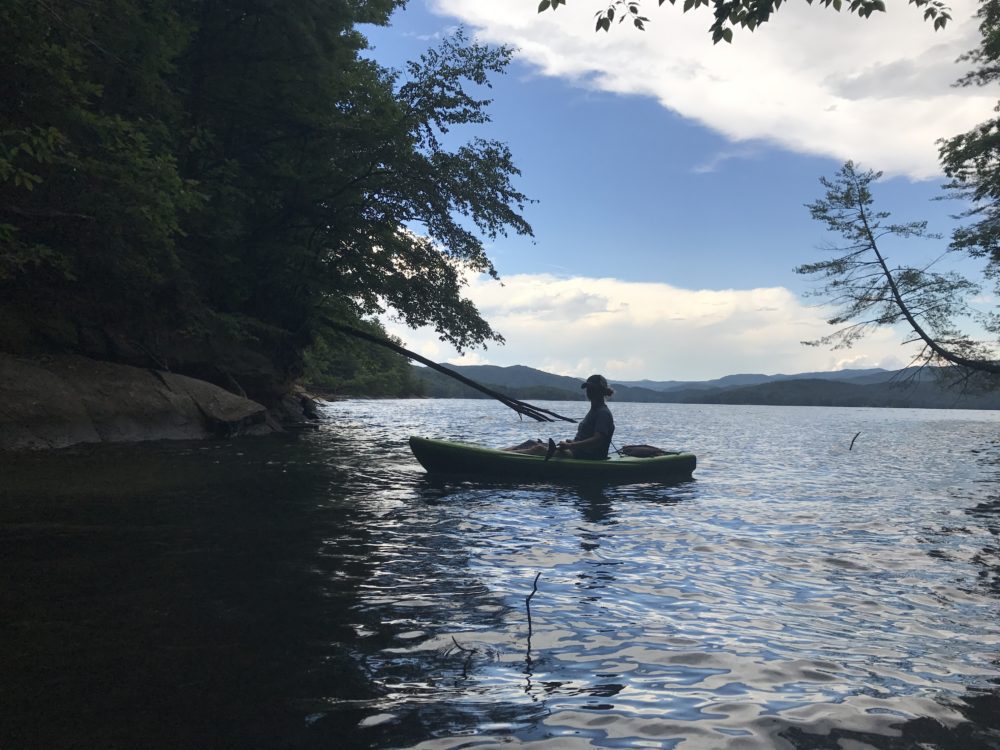 KAYAK POLO: It's just the same as we play on land, but the players are on a kayak.
ROUND AND ROUND: The players move their kayaks in a circular motion at the fastest speed possible. It helps everyone to feel enthusiastic and build stamina.
TAG: One person among the players is supposed to chase the rest and whoever gets caught becomes the next "it".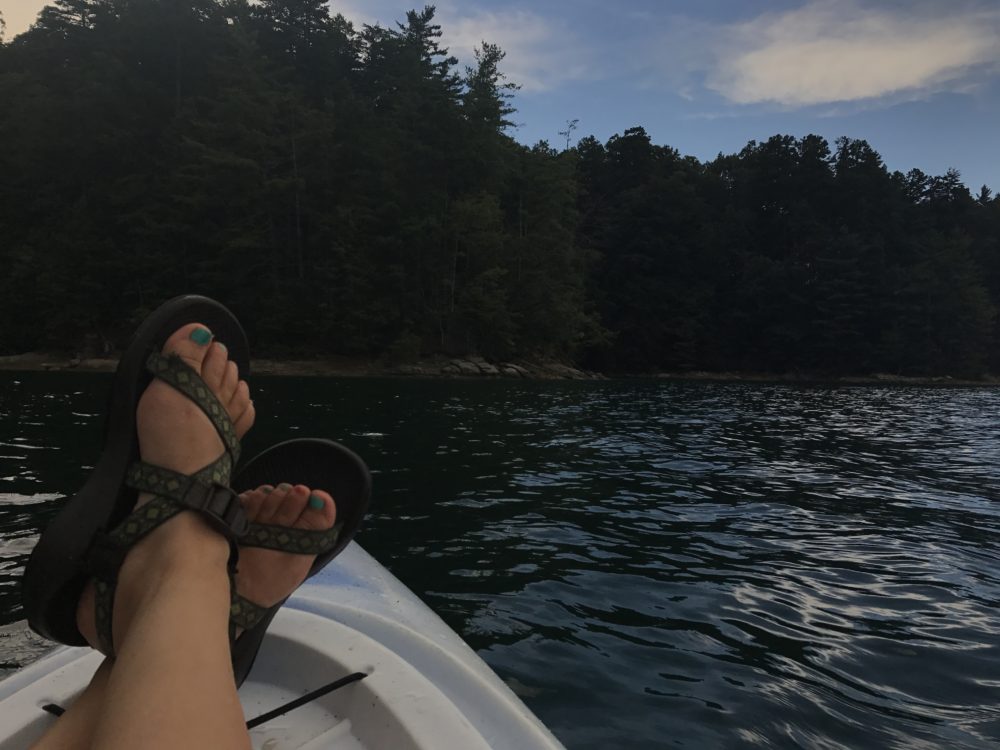 Kayaking helps you out in both ways, mentally and physically. It helps you lose weight, helps your heart gain better health, strengthens your muscles and lets you relax in this era of stress and anxiety.
One of the concerns you might have when you are going out with your family is the safety of everyone, and from my personal experience, I can say that this place is a safe zone for the kayakers.
With dozens of waterfalls and rare flowers to encounter, this place is calling me for another visit. And I will soon answer this call!
_________________
Photos by Lacey Eibert Keigley