One of the great jewels of northern Greenville county, Jones Gap State Park, has grown by about 25%.
Sublime waterfalls, deep river valleys filled with rare plants and abundant wildlife, all are part of the experience at Jones Gap State Park, providing recreation and restoration for thousands yearly since its creation about 30 years ago. With over 60 miles of trails, waterfalls, campsites and a scenic river, but with less than 40 parking spaces, access to the park can be limited on busy days. Even then, over 400,000 visitors came to the area just last year.
Thanks to a recent acquisition and donation by the Nature Conservancy, Jones Gap will grow by nearly a 1,000 acres in 2018.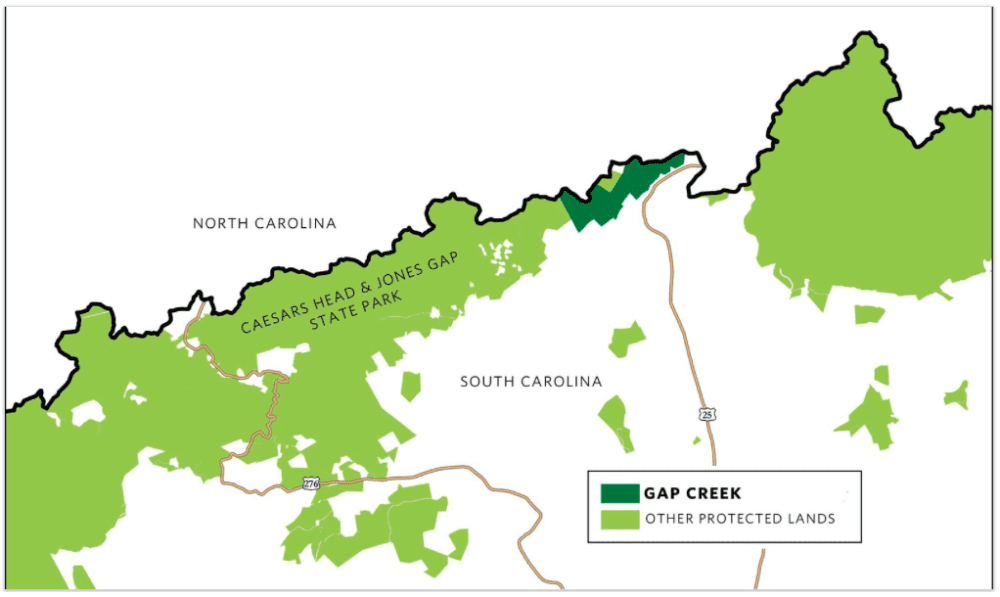 The new area, known as the Gap Creek acquisition, will have more access points and more opportunities to explore and enjoy this wonder filled expanse. "Gap Creek is a dual gift for Upstate residents and visitors," says Phil Gaines, South Carolina State Park Director. "Its 955 acres include flat land that is ideal for more parking, facilities, trail heads and other visitor amenities. This property can help the Park Service meet its vision for expanding visitor service and making this wilderness area accessible to more South Carolinians."
To understand how large 955 acres is, Paris Mountain State Park is about 1,400 acres. The campus of Furman University is about 700 acres. So it's a sizable piece of property. If you have driven north on Highway 25, just before you cross into North Carolina, glance to the left, the west. That is Gap Creek, and it has remained largely undeveloped.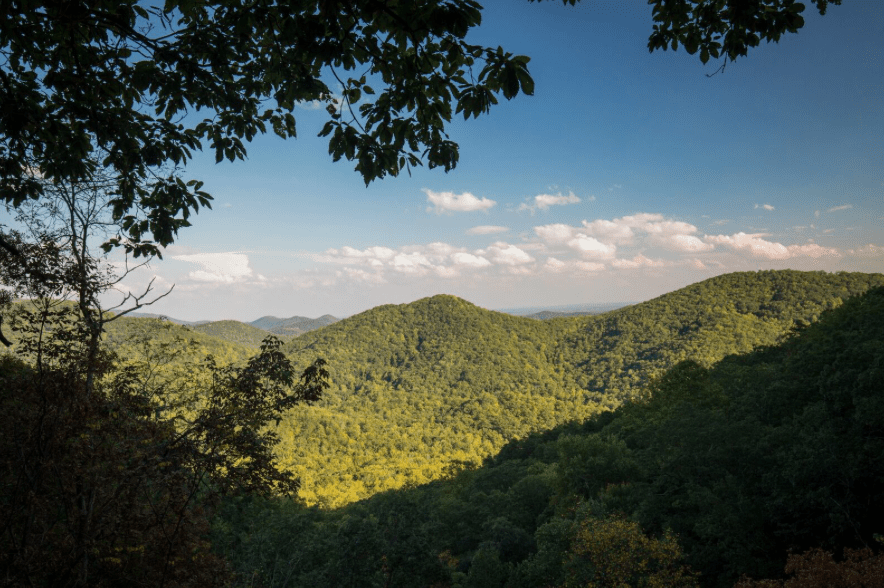 Gap Creek has been a high conservation priority for decades because of its size, connection to other conserved lands and unique natural features. The property is home to healthy, contiguous hardwood forests that provide habitat for animals such as black bear, migratory songbirds and even bats. Headwater streams and a series of cascades on the property support cold-water fish, salamanders and frogs before eventually making their way to Saluda Lake, a recreational lake that also provides drinking water to the town of Easley, S.C.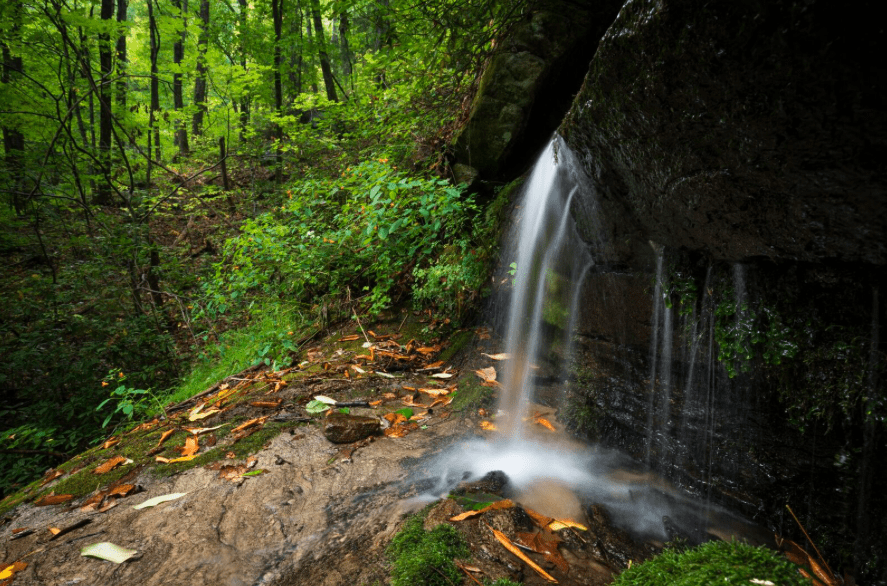 Rare and iconic species found on the property include Rafinesque's big-eared bat (state endangered), green salamander (state critically imperiled), showy orchis (state vulnerable), Carolina fantail darter (state critically imperiled), black bear and a newly discovered species of trillium, currently known as Jones Gap trillium.
The property is also the last large remaining unprotected piece of land in the Mountain Bridge Wilderness, a 40,000-acre corridor of land envisioned by late Upstate conservationist Tommy Wyche. It bridges the area between the Table Rock Watershed and North Saluda Watershed. With the addition of Gap Creek, the Mountain Bridge Wilderness is nearly complete, solidifying a vision decades in the making and ensuring that future generations will enjoy ample open space for hiking, fishing, camping, birding and more.
"Conservation of the Gap Creek property is a huge win for the community, and we are grateful to The Nature Conservancy and the many other partners that came together to make this happen," said Kodwo Ghartey-Tagoe, state president for Duke Energy in South Carolina.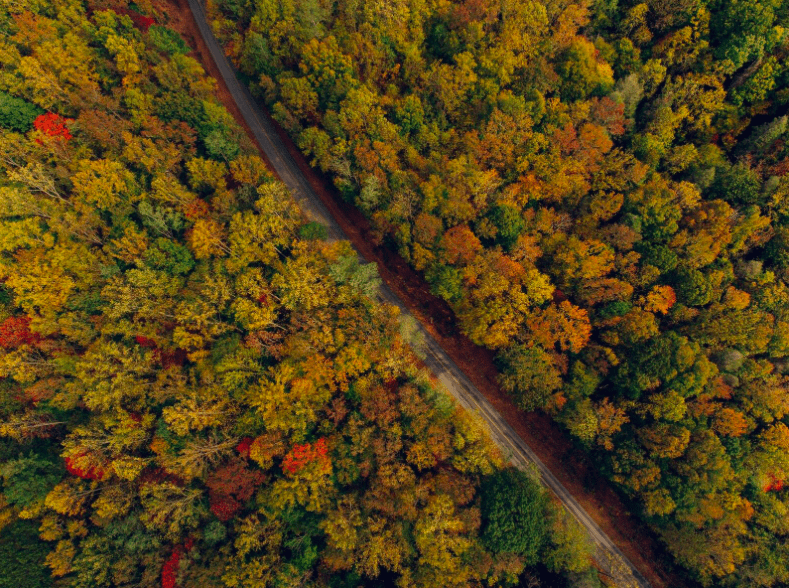 In recent years, the Gap Creek area has achieved some notoriety, thanks to novelist and scholar, Robert Morgan, a professor now at Cornell University who grew up in this area. His much acclaimed Gap Creek novel was the beginning of a series of works about life, with and in reaction to this mountainous land, in these mountain communities about people who lived in this area over a hundred years ago.
With the addition of this land to the park, these mountainous uplands will be preserved for future generations to enjoy and learn from for the years to come. "It's rare to be part of a project of this size and impact," says Mark Robertson, executive director for The Nature Conservancy in South Carolina. "We're thankful to our supporters who made this possible and to the previous landowners, who were excellent stewards of this property. It's exciting to be able to open another 955 acres of the Blue Ridge to public access."