story by Andrea Beam
photos by Andrea Beam unless otherwise noted
Roll out those lazy, hazy, crazy days of … well, summer's almost over. Those days of soda and pretzels and (all those) bees! 
Kids are on the way back to school. You know what that means – at the sound of the dismissal bell, they'll be magnetically drawn to the electronic screens for the remainder of the afternoon.
How do we keep them unplugged and outside? We like to entice (or bribe) ours with food!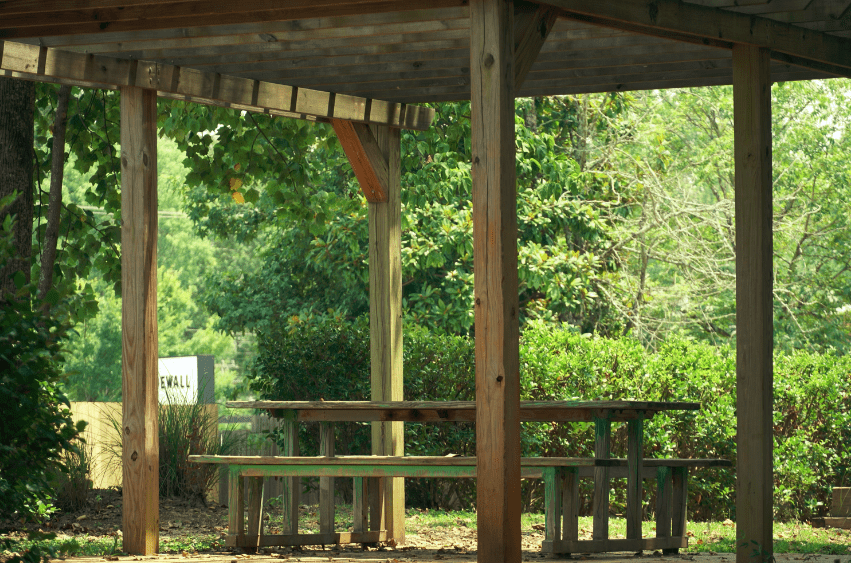 The foothills, specifically TR, is the paragon of picnic spots. My crew ranges in age from two to fifteen years. Finding the perfect fit for everyone is not always easy. Sometimes we have to think outside the box.  
We're all familiar with the obvious spots (although we've added a couple of those too). Today we'd like to introduce you to a few of the more obscure destinations. 
Pull out the checkered tablecloth, fill your baskets, and let's go!

 
Jones Gap + Paris Mountain State Parks – Not obscure, but always on the list. Both parks are excellent choices. Paris Mountain has LOTS of picnic tables and shelters to choose from. You won't find as many tables at Jones Gap, but the views (and sounds) cannot be beat! We've thrown down many a blanket by the rushing water. Heck, we've even enjoyed our PB&J while perched on a huge rock in the middle of the river. If you plan to frequent either one, the Park Passport is a steal! You pay per head at most gates.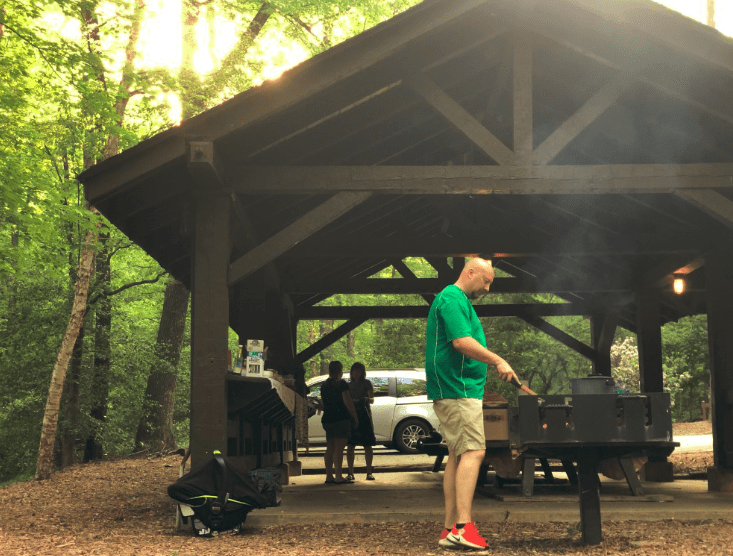 Campbell's Covered Bridge – The only remaining covered bridge in South Carolina was built in 1909 atop Beaverdam Creek. It's a beautiful place for a picnic, but there are no facilities. Depending on the length of your drive, be sure to make a pit stop for the kids before pulling in the park.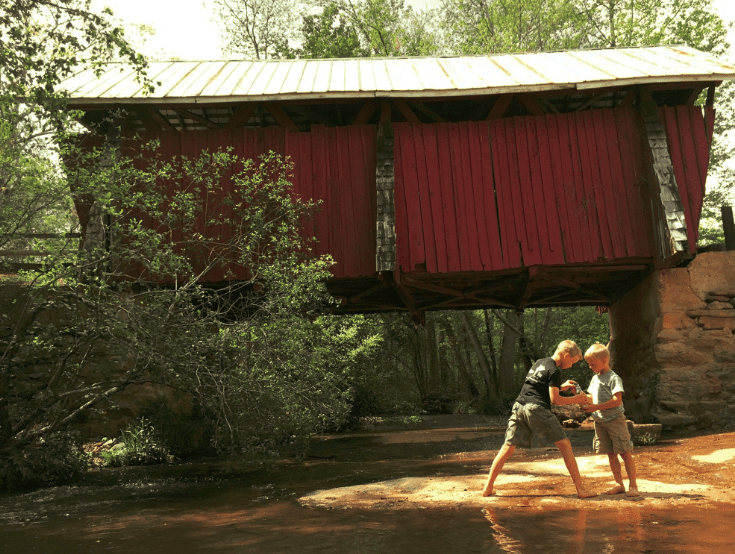 Poinsett Bridge – For picnickers not afraid of an incline, this is a great choice. The oldest bridge in the state, or possibly the entire Southeast, the Poinsett Bridge was built in 1820 over Little Gap Creek. Tree-lined banks provide shady spots for a leisurely lunch in the outdoors (no tables or facilities). Homeschoolers may want to dig a little deeper into the history of the bridge, it's fascinating.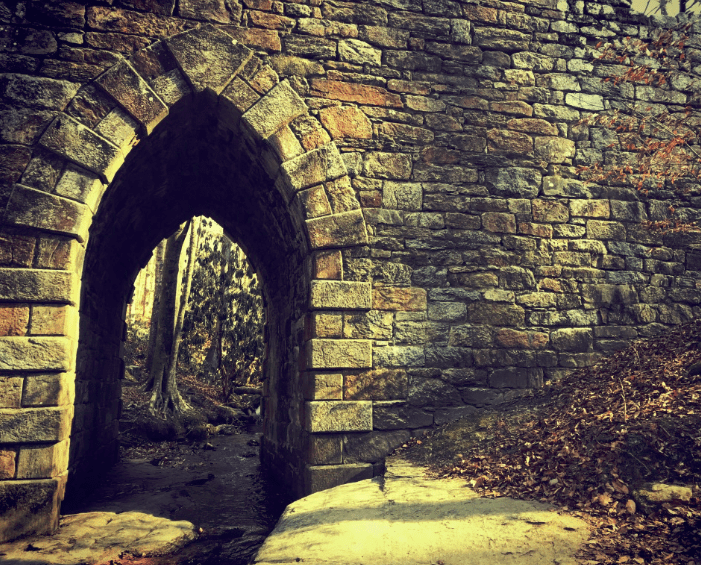 Poinsett Park – In addition to the picnic tables scattered around, there's a covered shelter with clean bathrooms. A paved path, perfect for toys with wheels, circles the hugest (I'm not sure that's a word) field of green grass. It also features playground equipment for all ages.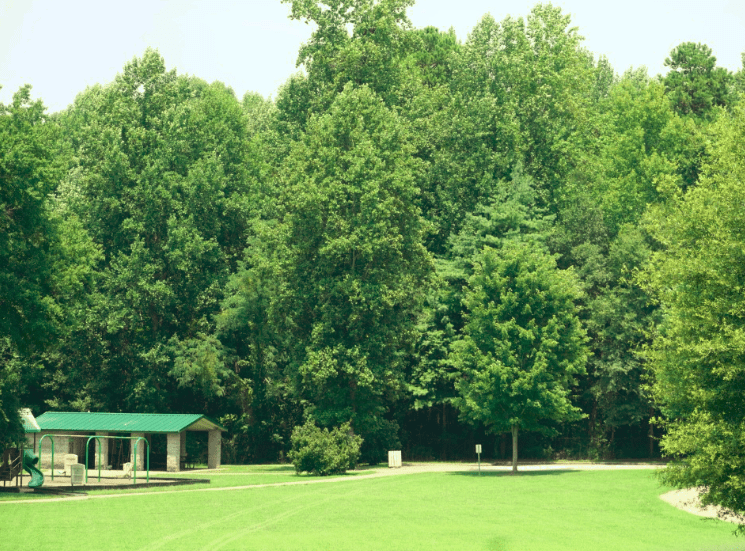 Gateway Park – A familiar spot for bikers, this park offers a playground, shaded picnic tables and even bathrooms.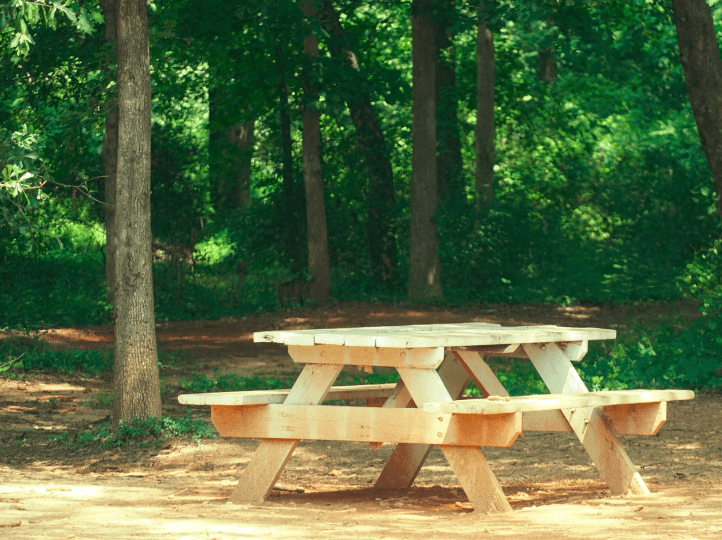 Turquoise Table – Travelers Rest United Methodist Church has joined the new hospitality concept spreading across America. Began by ordinary people who wanted to create a safe place for neighbors to connect over a cup of coffee or a glass of sweet tea, these tables are in all fifty states and eleven countries. You will find a Turquoise Table on the grounds of the church, alongside the Swamp Rabbit Trail.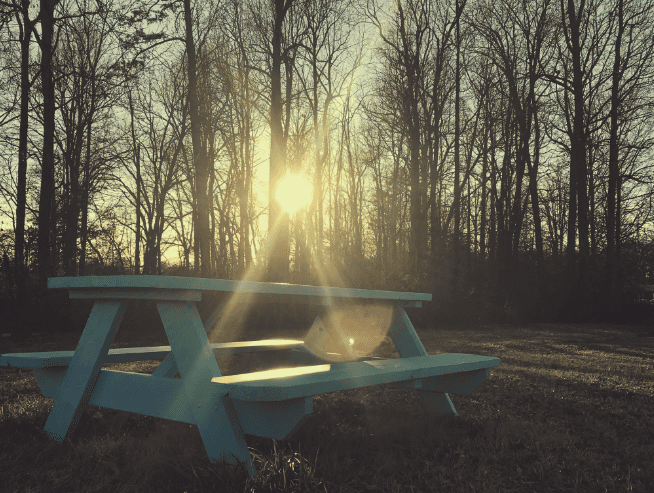 Gazebo – This spot is an oasis "smack-dab" in the middle of town. A small koi pond, lots of green grass and several swings makes this perfect for a picnic. I promised not to make a Stars Hallow reference here, so I'm not.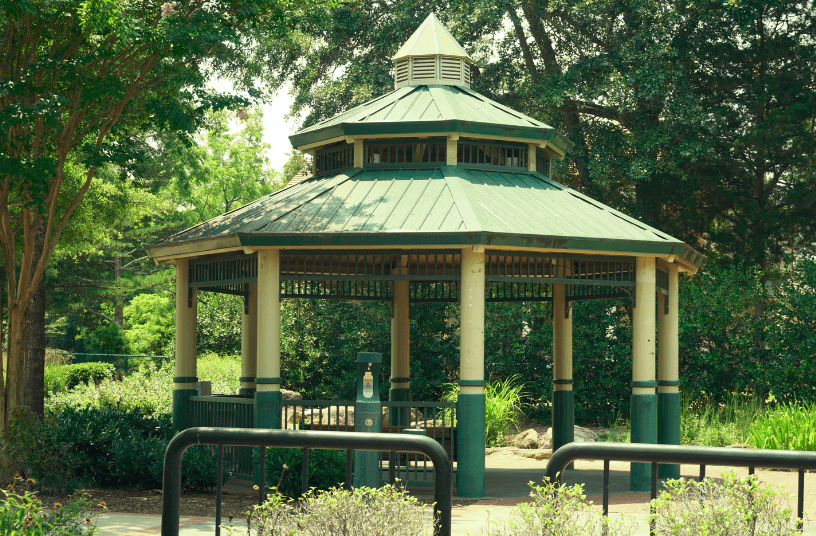 Trailblazer Park – It's not just for concerts and farmers markets. Spread out your blanket on the amphitheater stage or just pick a spot in the grass.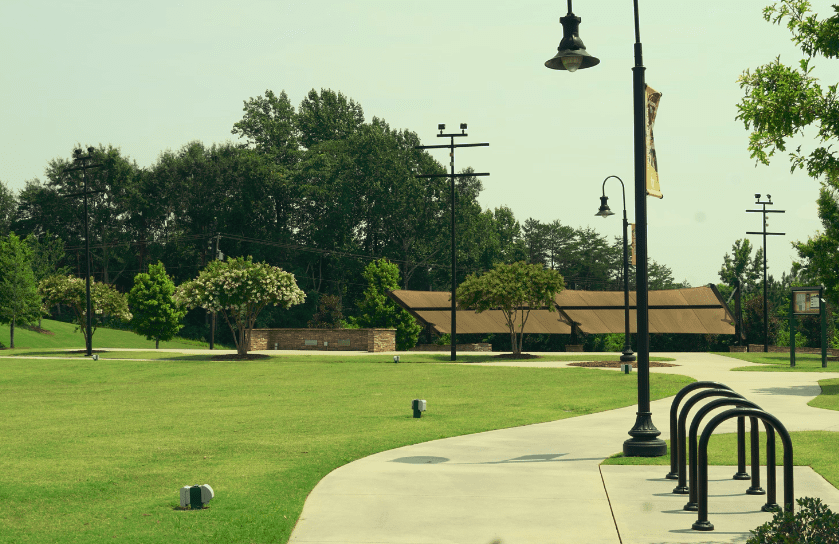 Watch the weather, pick a delightful day and head to Travelers Rest with your basket of goodies.
It doesn't have to cost a fortune to make a memory.