Just south of Highway 11/ 276, about 12 miles from the center of Travelers Rest is an inviting and quiet piece of property, with a few small lakes, a mix of hardwood and softwood forest and several streams that feed into the South Saluda River.
This is Tall Pines, and as of February 2019, it has been set aside in perpetuity as a South Carolina DNR Wildlife Management Area (WMA). Here, fish and wildlife land will thrive and recreational opportunities to the public, including hunting, fishing and hiking are provided.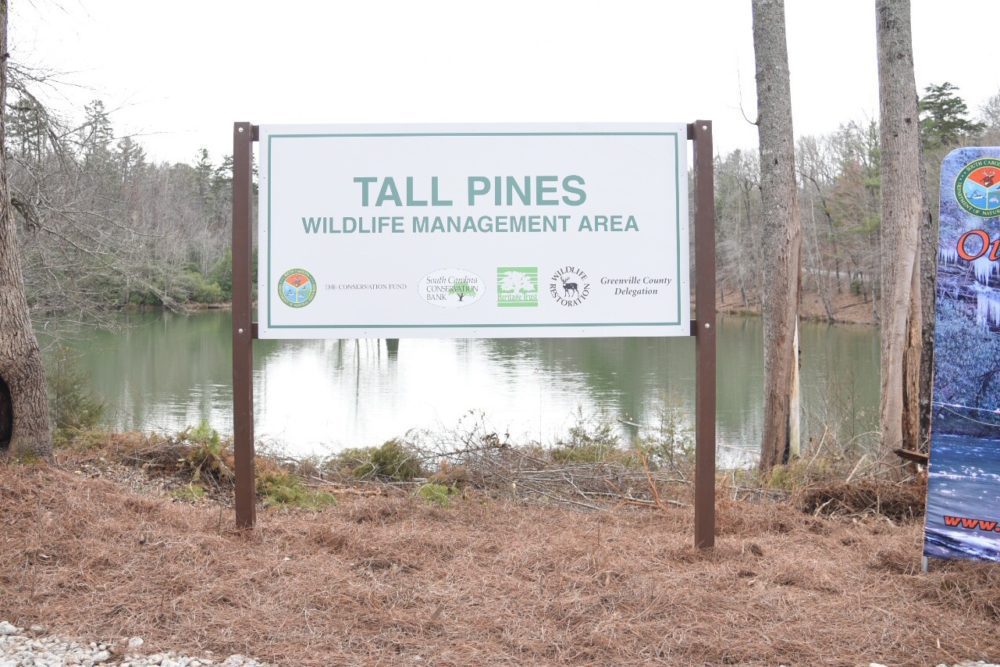 "This property has a little of everything: wetlands, beautiful ponds, about 600 feet of elevation change from the South Saluda River to the top of Little Mountain, and all of it is available to the public," said Jason Johnson, South Carolina State Director with The Conservation Fund.
As our local foothills rise to the ridges of the Blue Ridge Escarpment, from about 1,000 ft above sea level to over 3,000 in just a few miles, they hold natural wonders that exist nowhere else in our state. For the past few decades, land has been wisely set aside and preserved for a variety of uses such as state parks, national and state forests, passive heritage preserves, watershed lands and WMA's. In fact, from the Blue Wall Preserve to the Ellicott Rock Wilderness at the Georgia/ North Carolina border, your feet can just about walk continuously on preserved land.
In the last year alone, Jones Gap State Park has grown by over 1,500 acres to where it borders Highway 25. Now, thanks to a concerted effort due to a public and private partnership, with the acquisition and protection of the Tall Pines property, another 1,757 acres have been set aside for the protection of the natural world and the enjoyment of the public.
Tall Pines contains upland and wetland areas, two lakes, numerous streams and a mile of frontage on the South Saluda River. This land provides habitat for fish, deer, turkey, quail and small game.
"We are happy to help provide the hunters and anglers of South Carolina with access to this beautiful area and riverfront acreage," said Alvin Taylor, SCDNR director. "SCDNR is all about providing more access to the people of South Carolina, while also protecting its important natural resources."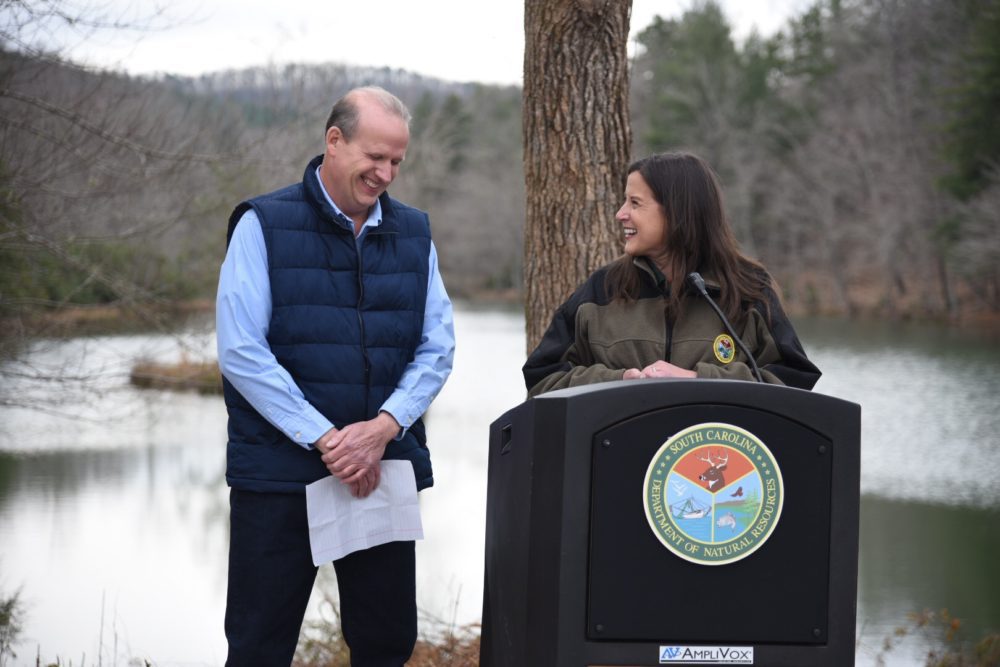 Tall Pines Wildlife Management Area (WMA) provides habitat for fish, deer, turkey, quail and small game. SCDNR partnered with The Conservation Fund, a national non-profit conservation organization based in Arlington, Va., to protect the site. 
"It's taken a while to bring this about and has been my pleasure to make this property available to preserve our hunting heritage," said State Rep. Dwight Loftis.
The purchase price for the Tall Pines property was about $4 million. Of that amount, $3 million came from the South Carolina Conservation Bank, $500,000 from the SCDNR Heritage Land Trust Fund and $500,000 from the SCDNR Timber Management Account.
"We've been working on acquiring this property for the past four years," said state Rep. Mike Burns of Taylors. "And we're looking forward to providing hunting and fishing access to this beautiful land to everyone, but particularly to the people of northern Greenville County."
"Four years has been a long time coming," said state Sen. Tom Corbin of Travelers Rest, "but we have finally secured a beautiful piece of property for hunting and fishing in northern Greenville County."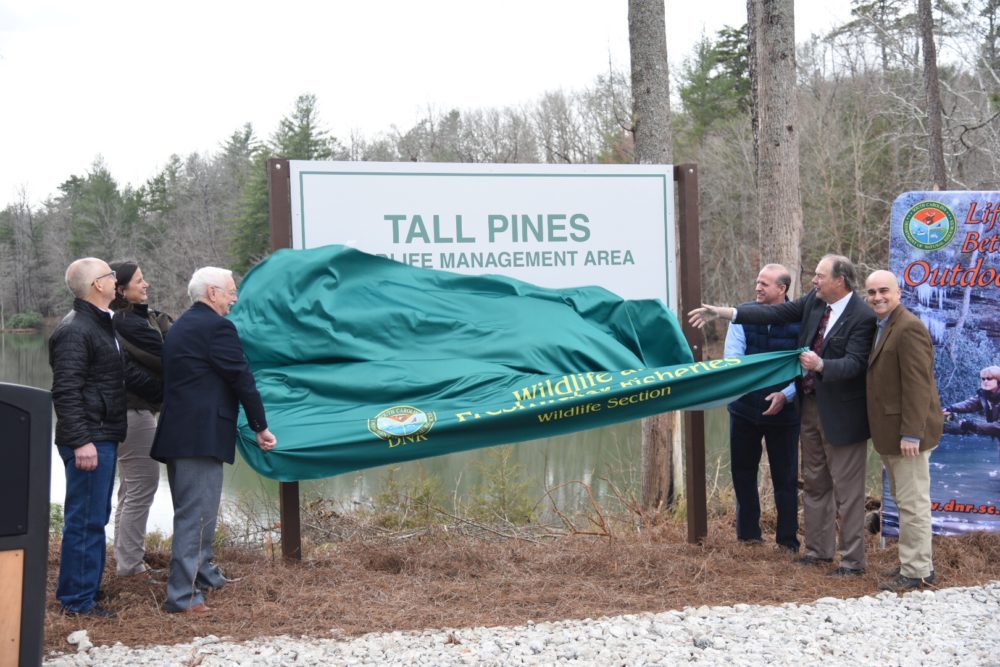 Like other WMA properties, Tall Pines is open to the public during daylight hours. As a part of SC DNR Game Zone, the property has the same regulations as places like Chestnut Ridge.
"SCDNR will be developing trails there in the future. There is a road system in place on part of the property that will serve as a nice trail in the immediate future,"  said Greg Lucas, local spokesman for SC DNR.
With a visit to Tall Pines now, with its river frontage and fields, forest and water, you can see the appeal for anglers, hunters and outdoor recreational enthusiasts today and for generations to come.
Tall Pines is located at 556 Moody Bridge Road, Cleveland, SC (there is a Tall Pines sign on the property entrance).
____________
Photos courtesy of Greg Lucas of SC DNR