We've all been hearing about the eclipse for months now.
Local schools won't be in session until the day after the eclipse and South Carolina is projected to receive literally millions of tourists who are driving to our state just to view this rare total eclipse.
It's a big deal.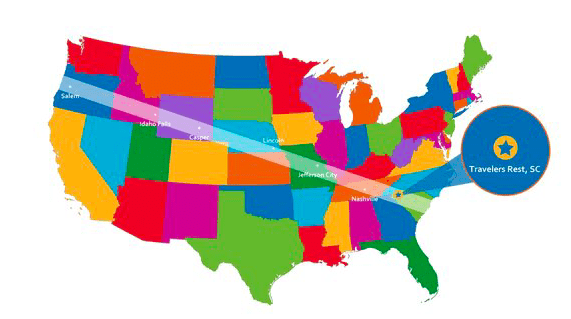 And we're lucky because it's happening in our own backyards.  Literally.
Share with your family the science behind the eclipse and find out more yourself at this website created by NASA to help educate us before August 21.
Win This Eclipse Prize Packet
All this eclipse excitement has us stoked for the big day too.  We have partnered with several local businesses to offer an over-the-moon fun giveaway packet for our Instagram followers.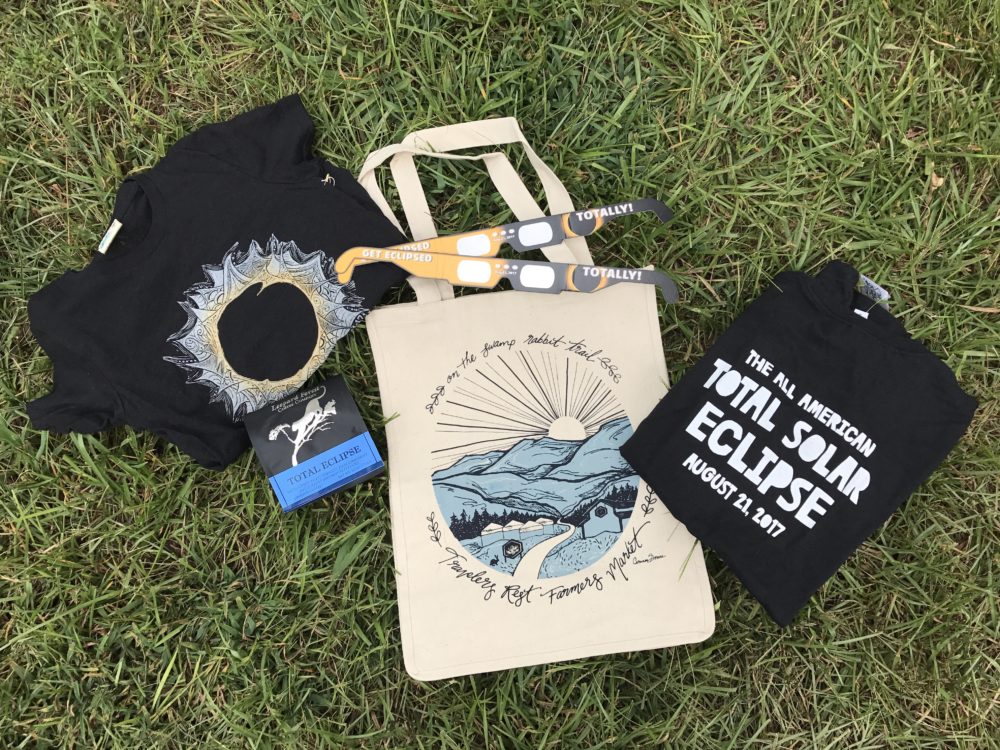 The contest is going on right NOW on Instagram – so all you have to do is head over there to be entered in the contest.  (You'll find the directions for entering under the photo of the giveaway package.)
We've got delicious Total Eclipse coffee from Leopard Forrest (I mean, how could we resist that one?) and a child's t-shirt with this cool eclipse design printed on it from TR Makers Co., two eclipse viewing glasses and a fun eclipse design t-shirt from Swamp Rabbit Tees, plus a lovely tote from Travelers Rest Farmers Market to carry all of your winning loot inside!
Attend One of These TR Eclipse Events
If you decide that your back porch isn't where you want to be to see the total eclipse, you have two local options in Travelers Rest.
Monday, August 21 from 1 to 3:30
The first 500 people at Trailblazer will all receive free viewing glasses.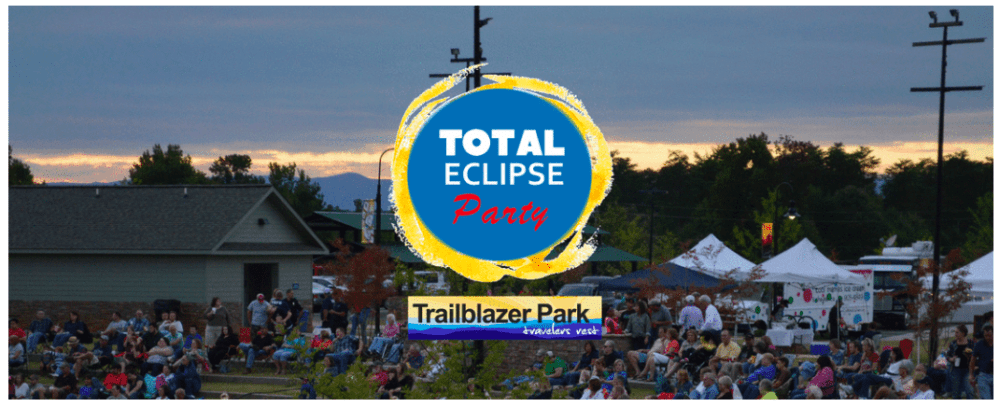 At this Total Eclipse Party there will be dancing encouraged.  (Apparently NASA wants to see your eclipse dance moves!)
TR Makers Co. artist and owner Kristin LaRoy has designed shirts and hats and prints for the eclipse and will have those for sale.
The TR Fire Department will be on site and have water spraying to cool the kids (and the grown ups).  Music by the band Hot as a Pepper will be entertaining the crowds, as well as face painting.  Of course it wouldn't be a party without food, which will be provided by Pink Mama's Ice Cream and PaPa's Brats.
The gates to the stadium will open at 11:30, but prior to the stadium opening and up until the eclipse itself, there will be science activities outside the stadium on the Furman campus.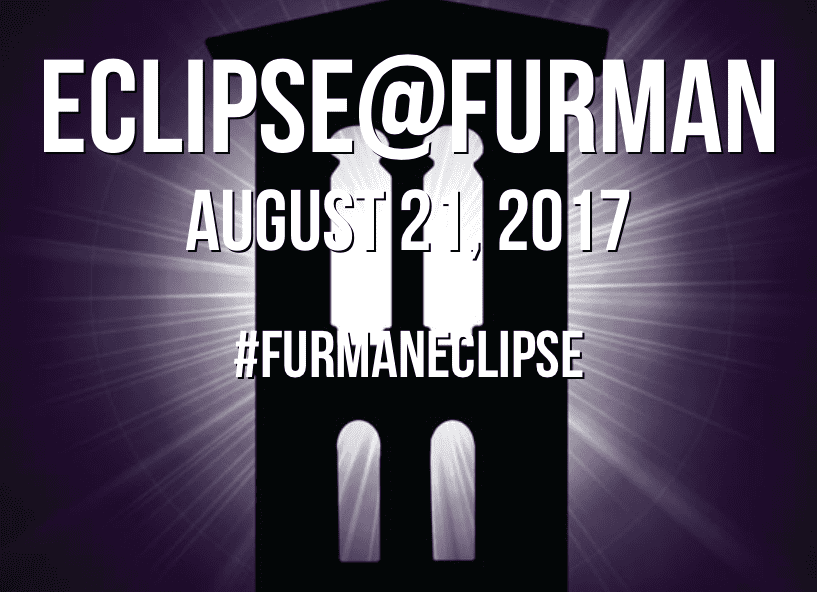 Furman scientists will be narrating the eclipse experience and there will be music playing, concessions available for purchase and activities available for both children and adults.  Parking and admission are both free and no tickets are required.
Furman will provide free viewing glasses (and Furman cups) while supplies last.
But Seriously, Wear Your Viewing Glasses
Be sure to pick up enough safety viewing glasses for your people.  We've spotted the glasses for purchase locally at Ingle's and Mast General Store, as well as online.  Sunrift has been giving out free glasses too to their customers.
Don't take chances – and educate your children to be safe when viewing the eclipse as well.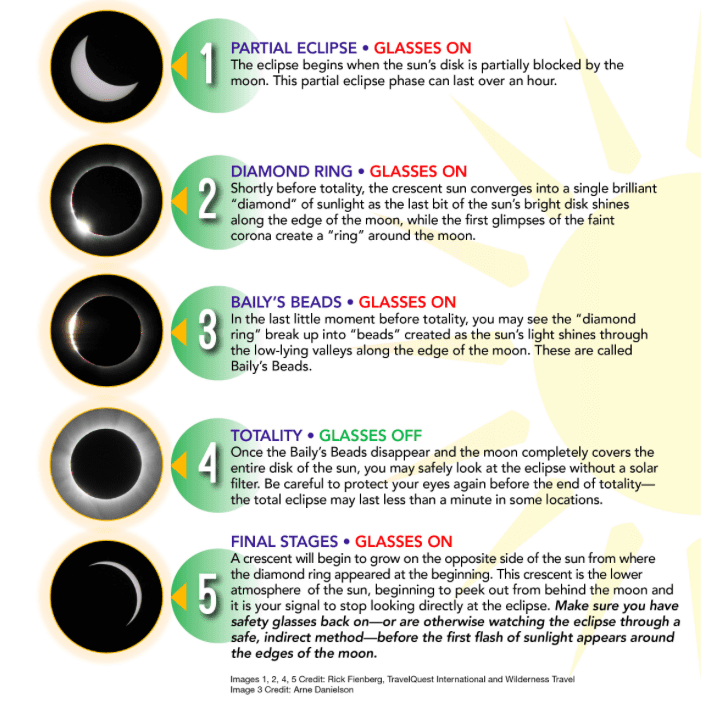 It's a total eclipse, y'all.  And TR is fortunate enough to be in the direct path.  Even the sun and the moon put on a show for Travelers Rest.