by Michelle Grover
It's always a good week when I see "TR Makers Co." written across Friday in my day planner. I absolutely love seeing my kids engaged and excited about learning and creating! As an educator and maker myself, I have been so very pleased with these Friday homeschool classes this semester!
When the first rounds of shut downs were announced, Kristin LaRoy and her team courageously and cheerfully pivoted, packaging up individual supply kits for each of their beloved students and setting out on the adventure that is teaching over Zoom.
And I have been so impressed with how they have navigated all this with energy and hope.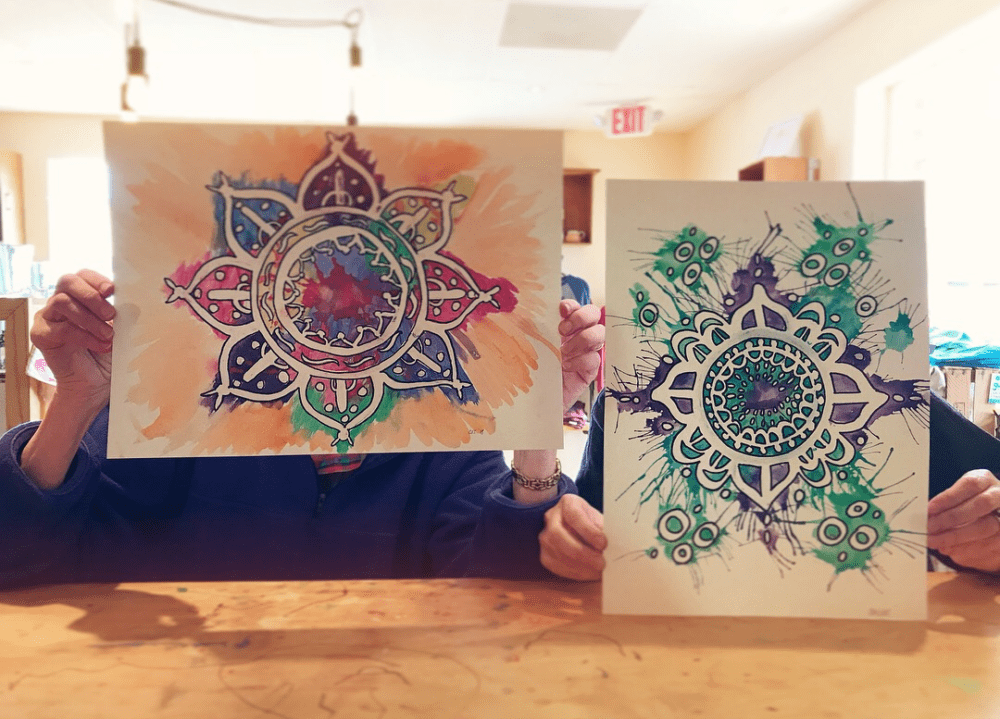 Two weeks ago, the class studied Architecture. And now this Friday's class theme is Honeybees, and the kids and I are already looking forward to it. (Also I got a little sneak peek on the art they'll be making – and I seriously can't wait.) You can still sign up – and at a discount! So even if your kids aren't normally homeschoolers, if you're looking for a fun-filled four hours on Fridays, you can order online and pick up the packets in the store between 10:30 and 3:00. There's one additional class coming up before the end of the semester on magnets, so you can bundle the two if you'd like!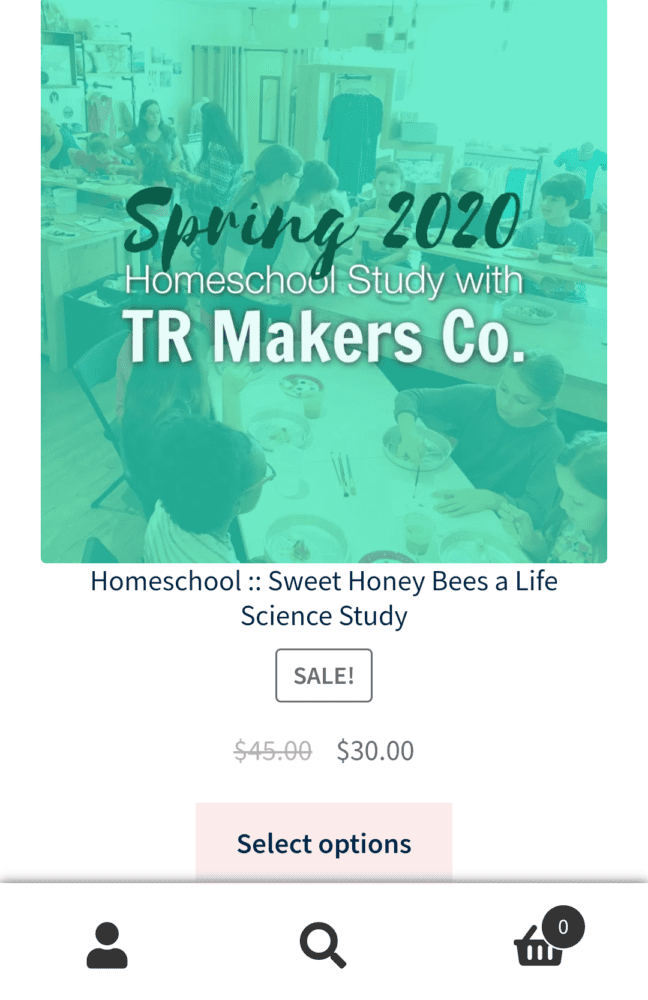 Consistent with who they are – people who take a vast array of thoughts and challenging situations and process them creatively – TR Makers Co. has responded to the current crisis by creating new products and offering new opportunities for our TR community and friends.
Most recently they have added Take and Make art boxes. There's a "Canvas Art with Tape Resist" box as well as an adorable "Pom Pom Animal Friends" box. These again are available for ordering online and taking home for a family night or a during-the-day-while-you-work-from-home craft for your kids!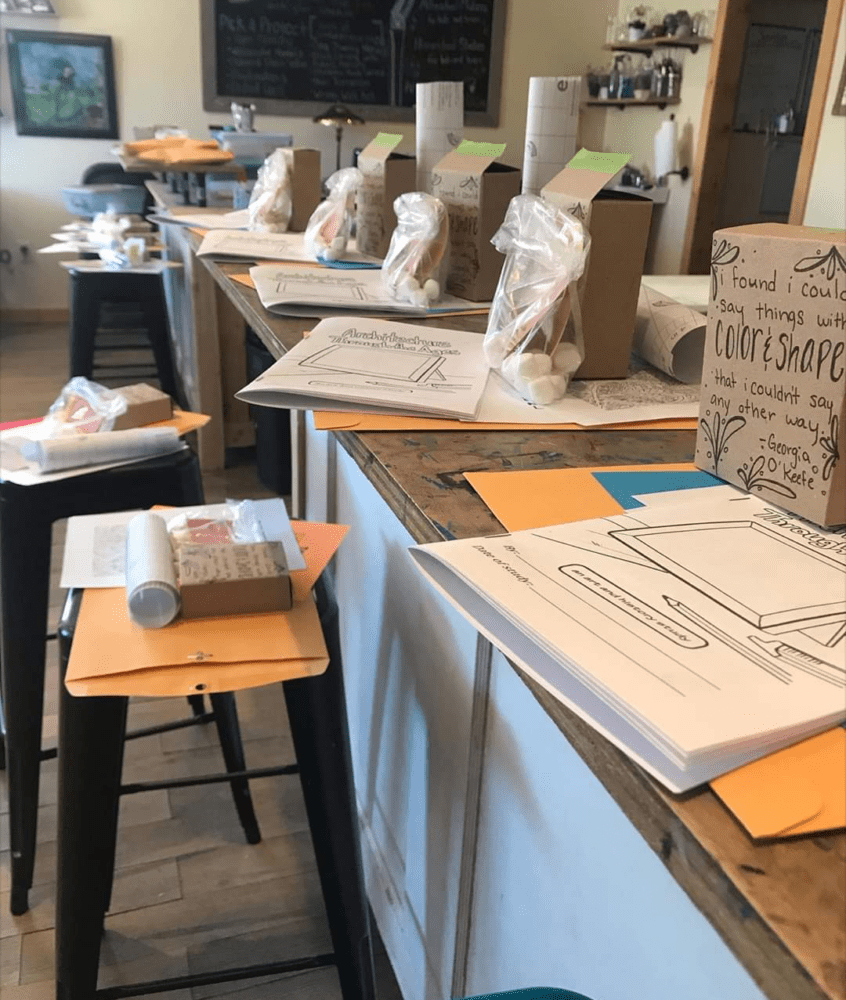 Additionally, classes from this semester of homeschool lessons are in the process of being recorded and made available for on-demand arts-integrated learning. You'll simply order the course, pick up or request the packet(s) be mailed to you, and participate on your own schedule. Exclusive links to the instruction video as well as a Blendspace board will be given to you with your individualized packet(s). Teachers, ask about special pricing for sharing a course with your whole class as a sort of virtual field trip.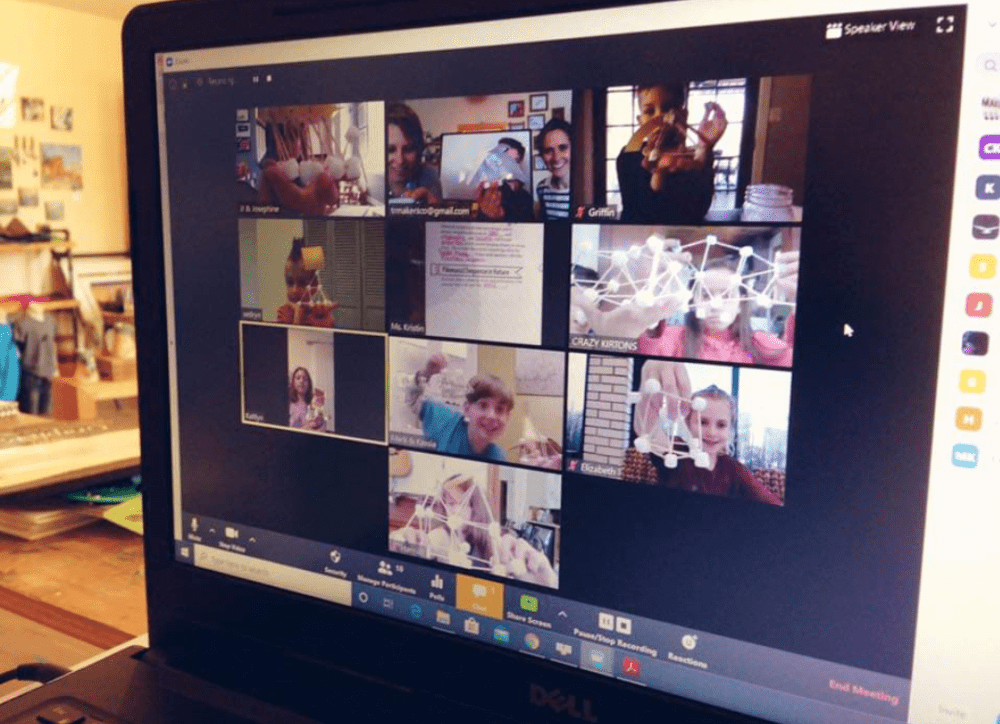 As we look to the future, TR Makers Co. is hopeful that they'll be able to have at least a small number of students in the classroom for summer classes. They are also expanding their options to include virtual learning that runs concurrently with in-class instruction. And there's a special flexible option for those of you who are willing to flex with whichever venue works best from week to week. Enrollment for these summer classes is now open online at TRMakersCo.org. 
Virtual parties are absolutely available to help you and your friends stay connected and crafting during this season. Contact trmakersco@gmail.com to discuss ideas and start planning your event.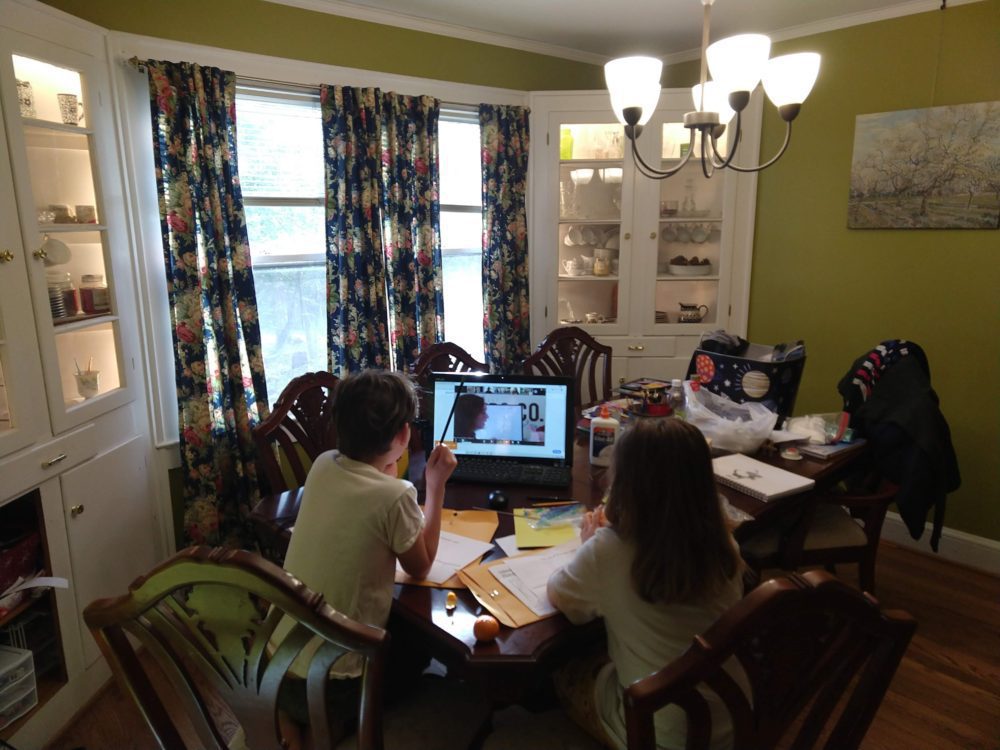 And there are, of course, a good variety of handmade items from nearly 20 local makers in the retail shop. The shop is currently open on Wednesdays and Thursdays from 10:30-3:00. Or you can browse a good number of items online.
In a time when we are all re-evaluating priorities and lifestyles, let's intentionally rediscover the creativity that lies within each of us," Kristin says. "Everyone I meet is an artist. Everyone is creative. But I think people have forgotten they are creative."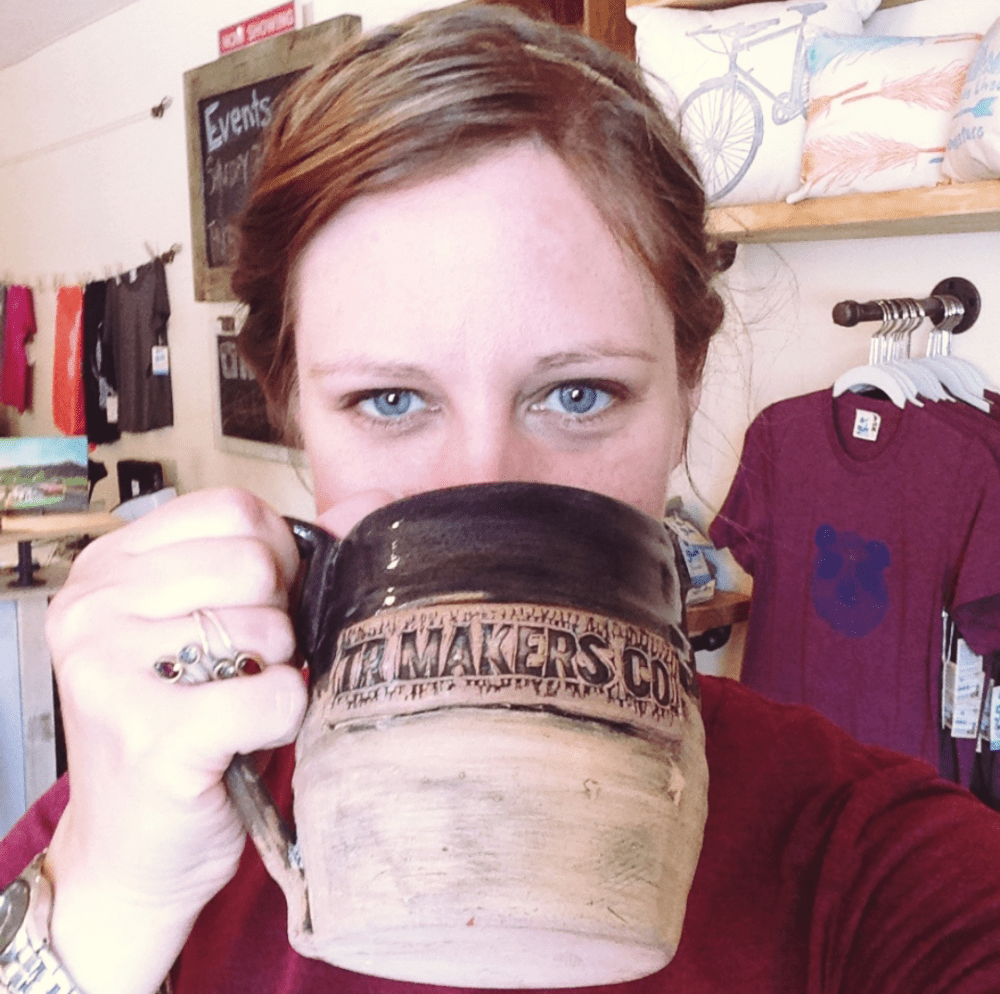 Let's be reminded in this season that we are all makers in unique and beautiful ways. And we all benefit from taking time to create and make – whether that's handcrafts or fine arts, home improvement projects or meals for those we love.
As Kristin says, "Along with providing a sense of self-expression, just being creative and taking part in the creative process helps provide a sense of freedom, builds confidence, relieves stress, and helps us to problem solve." Sounds like just what we all need right about now – right? So who's in!?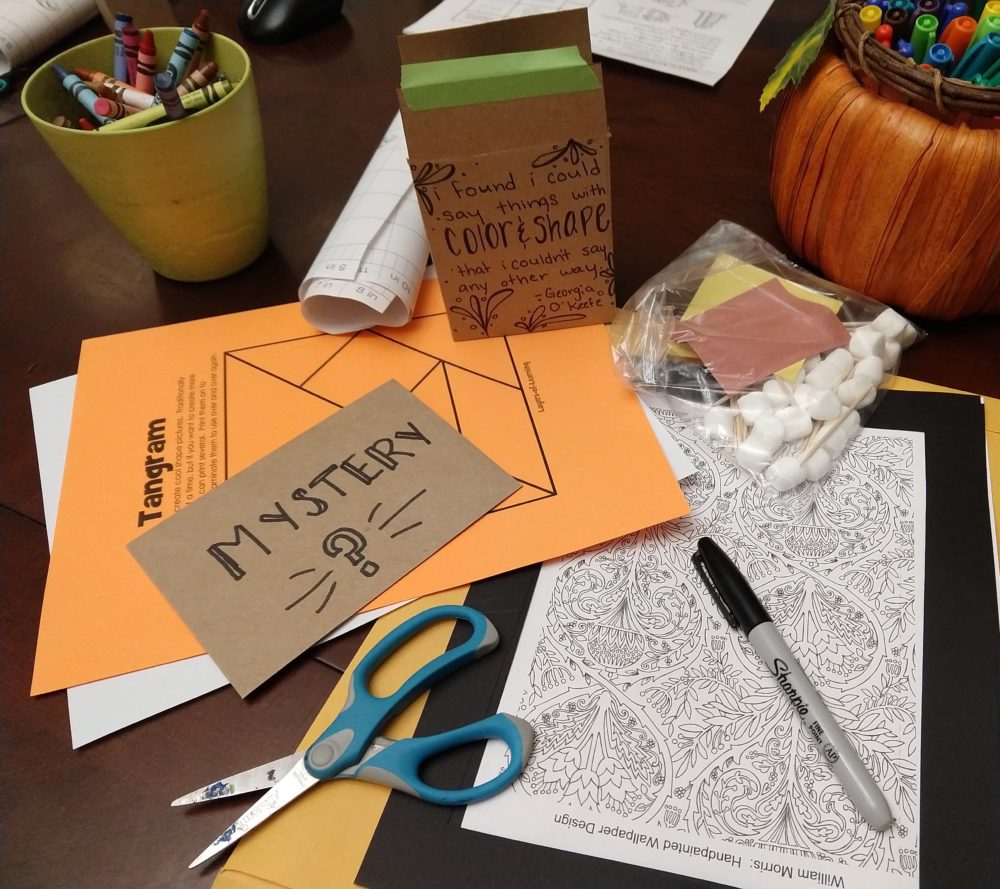 …
Follow TR Makers Co. on Instagram @trmakersco and Facebook to stay up to date with upcoming events and opportunities. 
Photos provided by Michelle Grover and TR Makers Co.