Some say the old brick building at the corner of Main and Center Streets in Travelers Rest used to be a jail. Others remember the building's days as an early post office for the community. Whatever the truth, the history of 2 S. Main St. is a varied one that's culminated in the popular Tandem Creperie and Coffeehouse.
The brick building opened in 1944 as a post office, right beside League's Grocery Store. This certainly wasn't the advent of postal service in Travelers Rest; in fact, the brick building was raised to replace an older wood structure that had previously served as the town's post office.
"My parents' box number was 31. They used to send me up to the post office, and I'd get the mail," remembers Dot Bishop, vice president of the Travelers Rest Historical Society. "As a matter of fact, I think I still have my daddy's combination."
Dot also remembers the postmaster Mr. Griffin and his wife, who would help you pick out a stamp to put on your letter. At the time, stamps sold for maybe five cents each.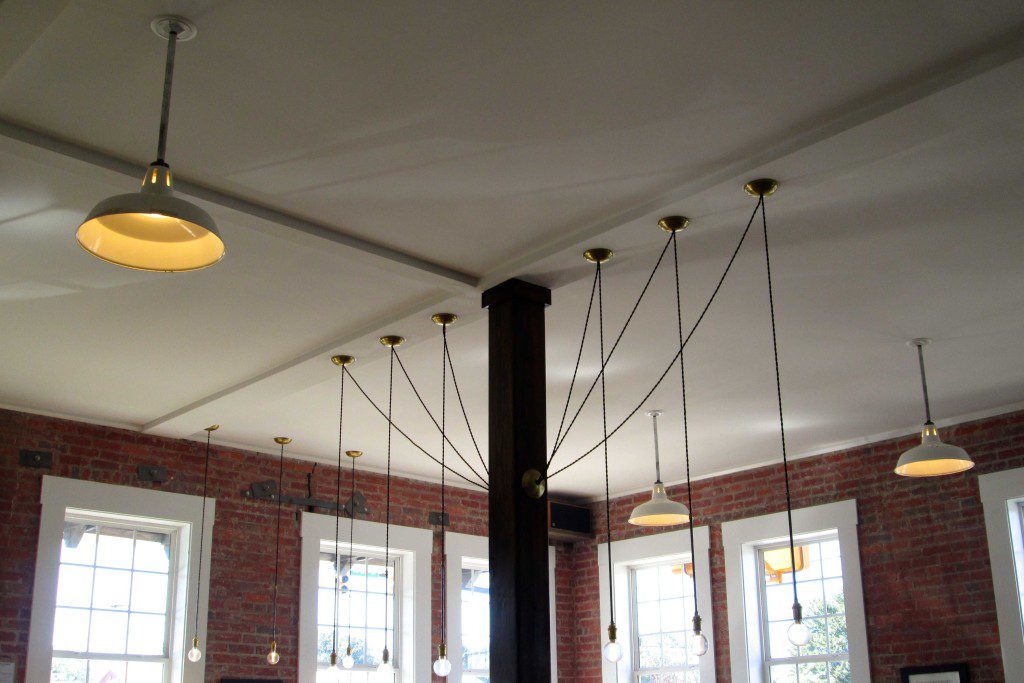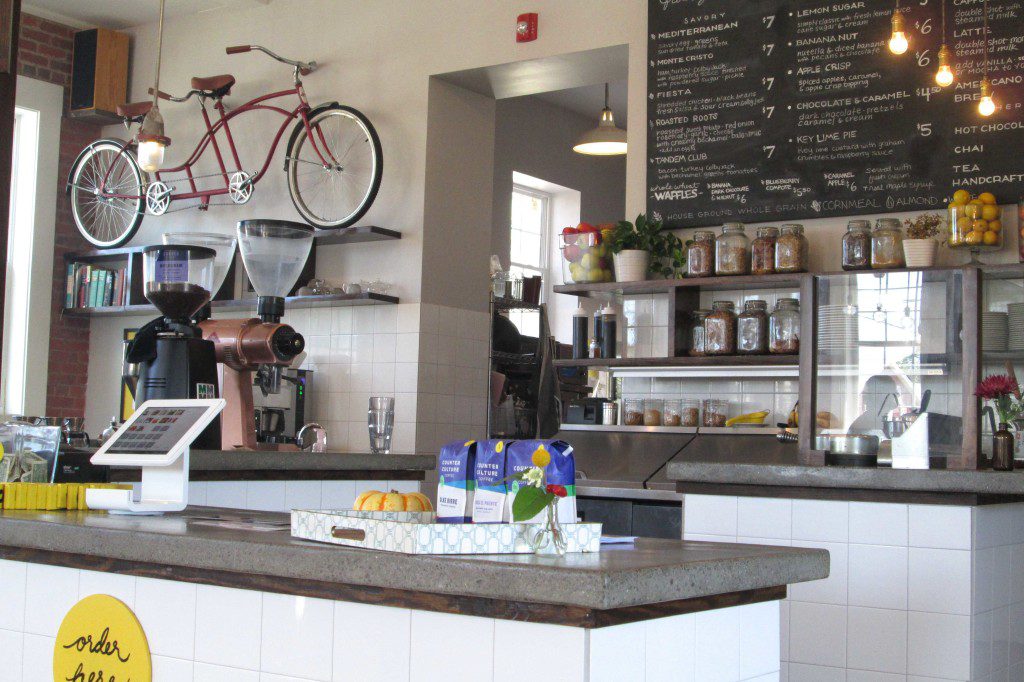 Today, blueprints for the new one-story post office at 2 S. Main St. are viewable at the History Museum of Travelers Rest. A second story, not reflected in the blueprints, was added later in the '40s.
The local masons, Cooper Lodge No. 282, began to meet in one of the upstairs rooms above the post office in 1947. The building remained a meeting place for the society through 1966, when they relocated to N. Poinsett Highway.
In 1958, the post office moved to a larger space just a few doors down, into a storefront at 26 S. Main St., now the locale of Swamp Rabbit Brewery & Taproom. It would, of course, make another move eventually to the intersection of Main Street and Roe Road.
After the post office relocated, 2 S. Main St. went through a handful of incarnations. For example, it was a magistrate's office in the mid '60s, according to Mildred Goodlett's book Travelers Rest at Mountain's Foot: The History of Travelers Rest.
"That building has been several other things since 1958," says Dot. "It has been empty, it has been a coffeehouse, it has been a church. It's had lots of lives."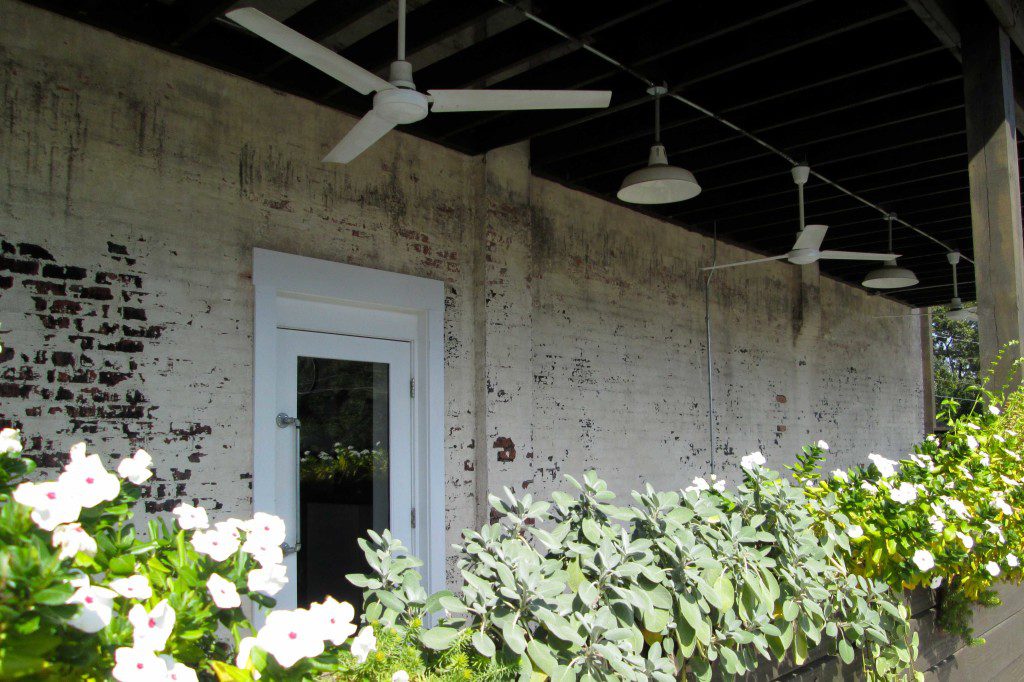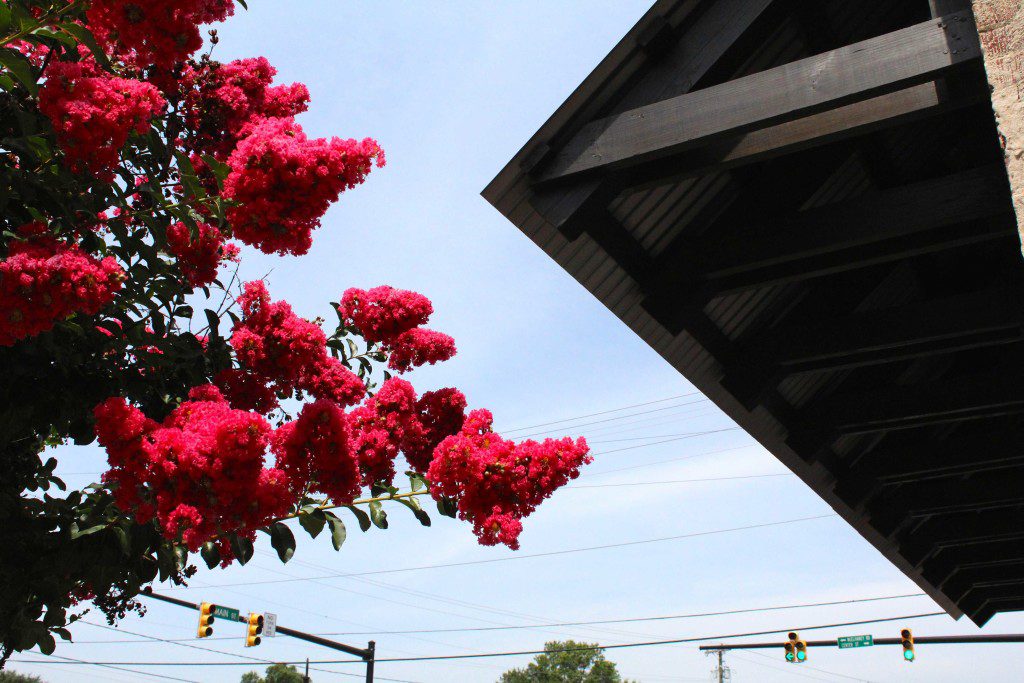 But among all those lives, it has never been a jail, Dot counters. Yet the lack of "concrete information" about its middle-aged years has lent the building's history to much conjecture.
Folks around town do seem to agree, however, that the upstairs became an event venue after the masons moved out.
"In the late 1960s, the upstairs portion of the building was a music/dance club for teens," recalls local Debbie Rice Bishop.
Local bands provided the music. Butch Dockery — present-day owner of Main Street Guitar and Drums — was among the musicians, she says. Greg Barnes remembers playing in one of those bands, too, when he was in high school.
"I spent many fun nights dancing to the music playing on the top floor. It was called the Second Story," says Debbie Grumbles McAbee.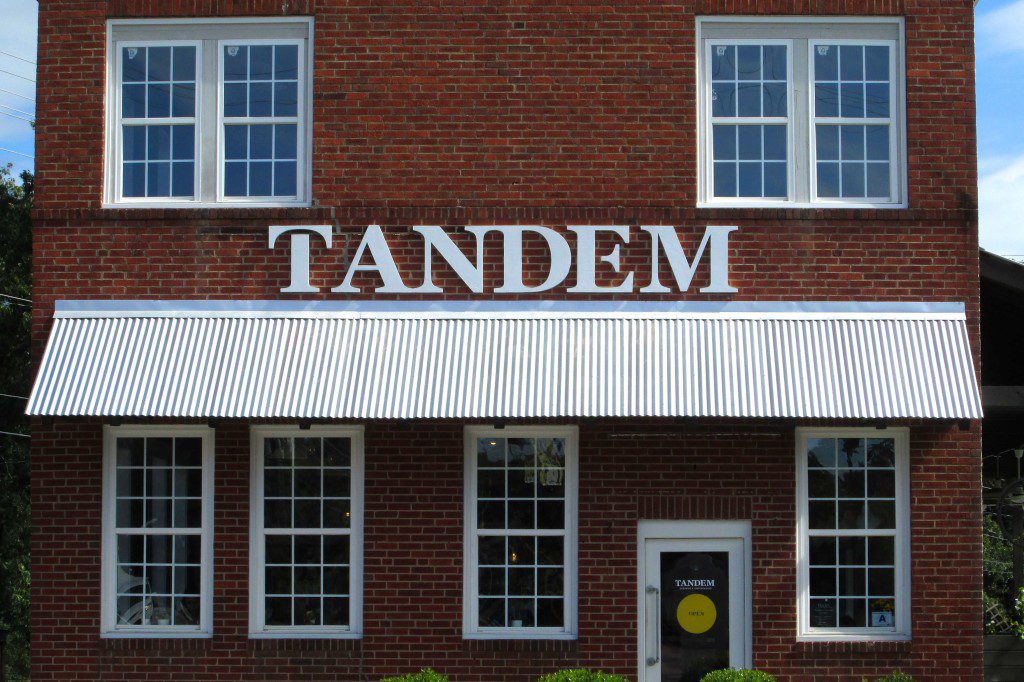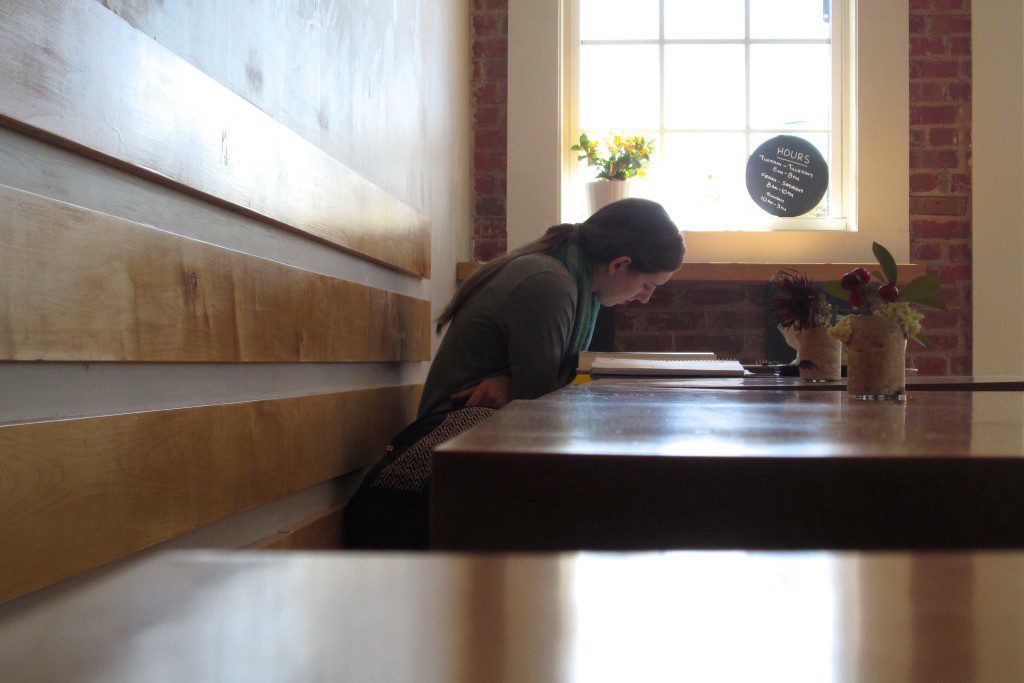 Others say that, later on, the building eventually became office space or a Handee Mart convenience store during those mid years. Still others seem to remember that it once served as a craft store or clinic of sorts.
We do know that 2 S. Main St. ended up as Grounds for Faith Christian Coffeehouse. During this phase, the space became known, once again, as a community hangout spot.
"I did frequent it on Friday nights for some time," says Travelers Rest native Joshua Erni-Salmans. "They would occasionally have bands that played."
And then, the music died down, and 2 S. Main St. sat vacant for a number of years beginning around 2007. Abandoned businesses in downtown weren't uncommon at the time, in the days before Travelers Rest's revitalization efforts and economic boom.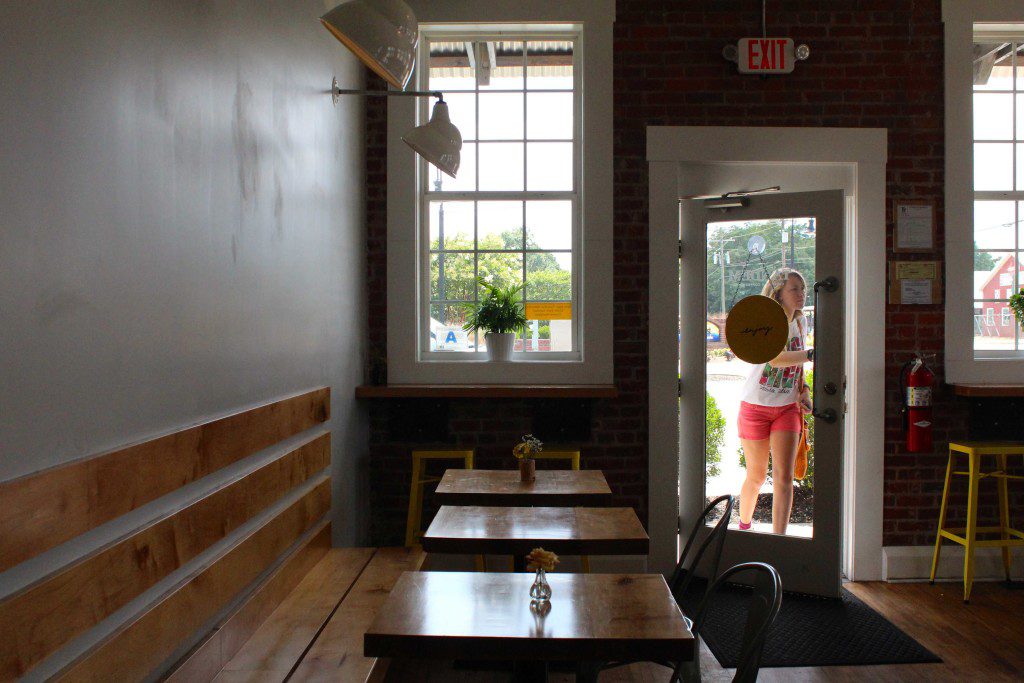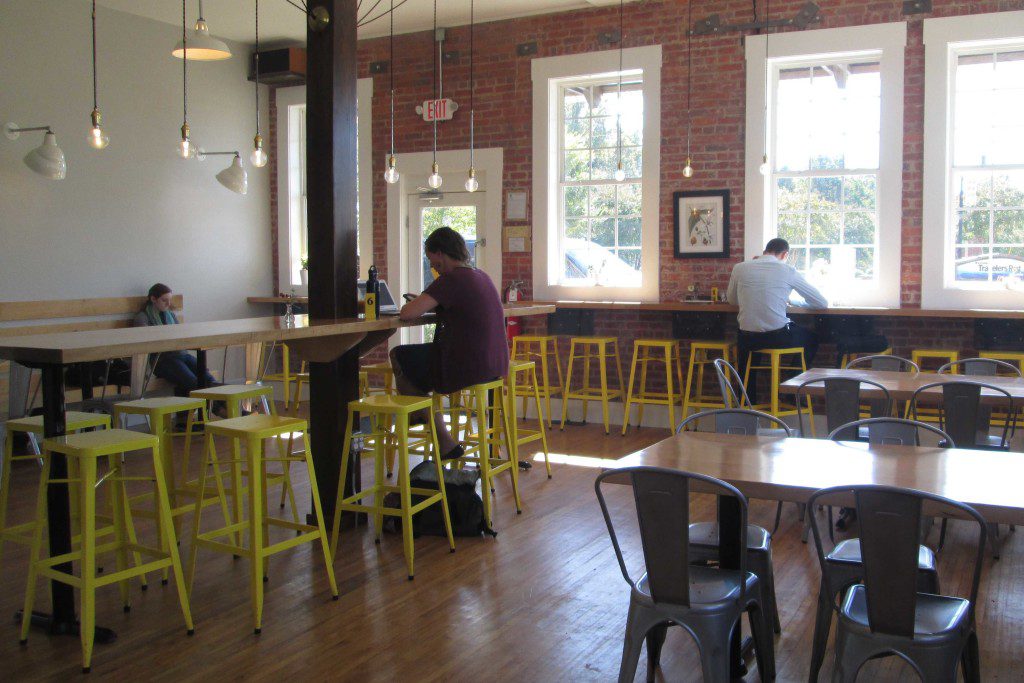 When Brad and Kristen Hartman purchased the property in 2014, they breathed new life into the old structure. Many of its distinctions still remain, though, like fading red bricks and wooden flooring that goes in "weird directions" and metal beams in the ceiling, says Kristen.
"When we were looking for a place for Tandem, we came and loved the feel of [this building] and the community aspect of the town," Kristen adds.
Today, Tandem Creperie and Coffeehouse has set its roots down at 2 S. Main St. It's become an oft-visited Travelers Rest destination for drinkers of coffee and holders of conversation, a community hangout.
Then again, at different points in its history, the brick building has already been just that.
(Photo credits: All images – Celeste Hawkins)
[jetpack-related-posts]