We've been enjoying the beautiful posts Clint Keels has been writing for us this year – and we hear from y'all that you are too! So far Clint has shared a bear hunt, gorgeous Lake Jocassee adventures, cooking over an open flame and many more. He takes us to places with his words and his images and he creates poetry from his experiences.  But our buddy Clint has just landed on a new continent, different than any he's ever explored before.  This one is called Parenthood. Is it any wonder that his first introduction to this new land would turn him directly to the page, to ponder and to process this new and grand adventure he and his wife Koula are undertaking?
We're thrilled for Clint and Koula – and for little Nola.  And we think you'll find yourself in his words here too.
__________________________
Story and Photos by Clint Keels
Sturgill Simpson released A Sailor's Guide to Earth in April of 2016. Folks would have better luck hitting gold between Sunrift and Tandem ten foot under asphalt than finding music fans who haven't heard of him.
A Sailor's Guide to Earth is a beautiful, cautionary roadmap for his young boys to bend an ear on when the time comes to chisel at the heavy and the light. Songs like "Brace for Impact" or "Keep it Between the Lines" footnote old cliches like mailboxes and ball bats, illicit experimentation, journeys outward, inward and first loves. The whole album flows like a storytelling of innocence and the long hitchhike beyond it.
As I write this, looking at my daughter and my wife convalesce after nine months of overtime, ASGTE sounds quite different hitting the walls here in room 457 at St. Francis than it does on an open air paddle across Jocassee to our island. 
Nola Ray Keels made impact eleven minutes before noon on the 19th of January 2021. As soon as it was safe, the nurse placed her in my arms. It felt like somebody stepped on a 1,000mL bag of emotion and mainlined it right down my veins. All those cliches, thoughts had, and every nerve moved by the power of new life her Momma and I created lie hollering and squirming in my hands. Here I am.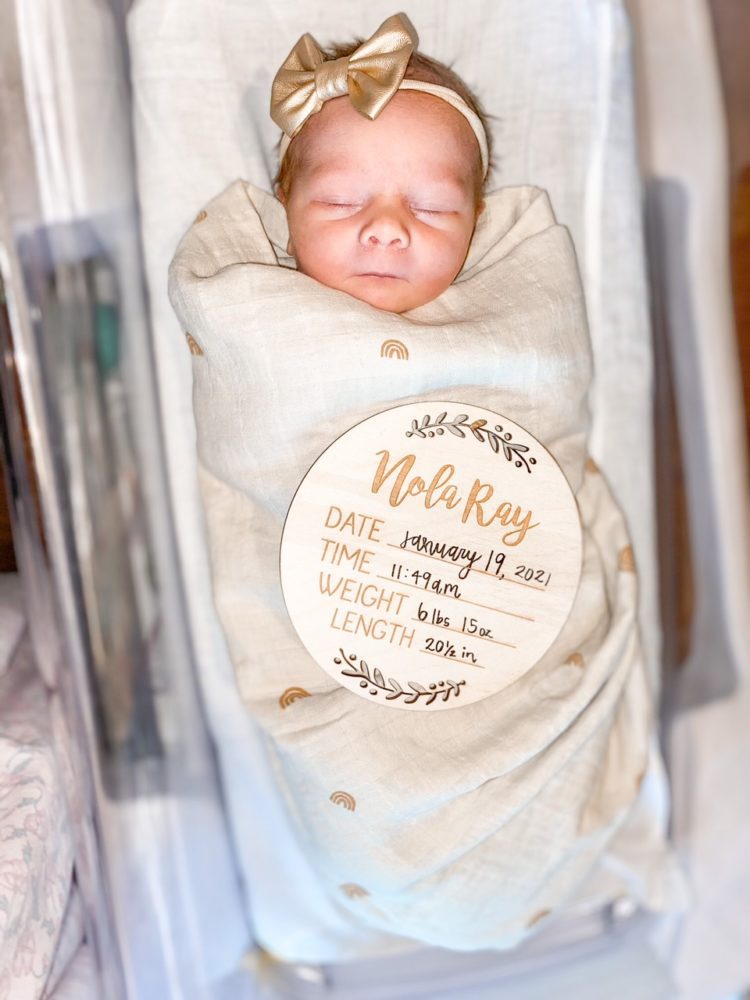 Koula and I have been home almost two weeks now and time keeps moving on the promise it keeps to win. Adaptation is leaving on a new hat in the house and although we're adjusting just fine – perspective has shifted too. We get overjoyed by the milestones of an extra five milliliters taken down at feeding time. Our sacred mornings have grown tenfold more now that Nola joins us for coffee and The 90 Second Naturalist in our office. Catching a leg or an arm just right in her onesie instead of fighting it for precious minutes that seem to walk right into the next time hack without permission are celebrated with kisses and coos. The high wires of parenthood appears like a wobbly old trapeze at first, but form and grace are being built brick by brick in this conundrum of time and not immediacy. We are still floating about around the clouds of our sky here at home and it feels … well, if you're a parent then I owe you no more explaining.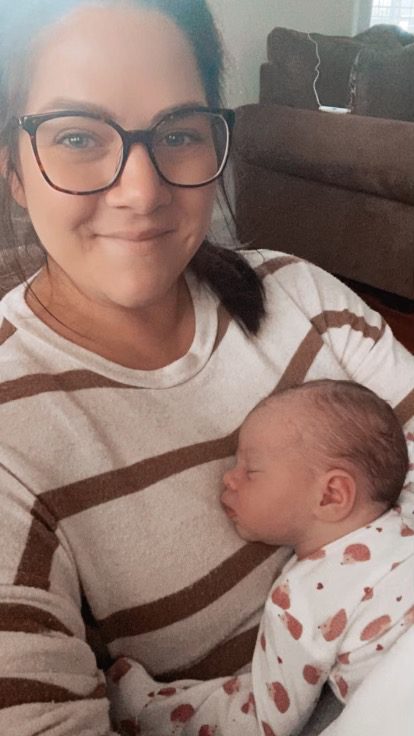 In time, and like Simpson lays out for his boys in his songs, Koula and I will have challenges on the rise like tides. The whens not the ifs will shadow our stoop like every Momma & Daddy are guaranteed. Simple to complex, light to heavy; their promise parallels time by competition and we can take that to the bank and cash it on a Sunday.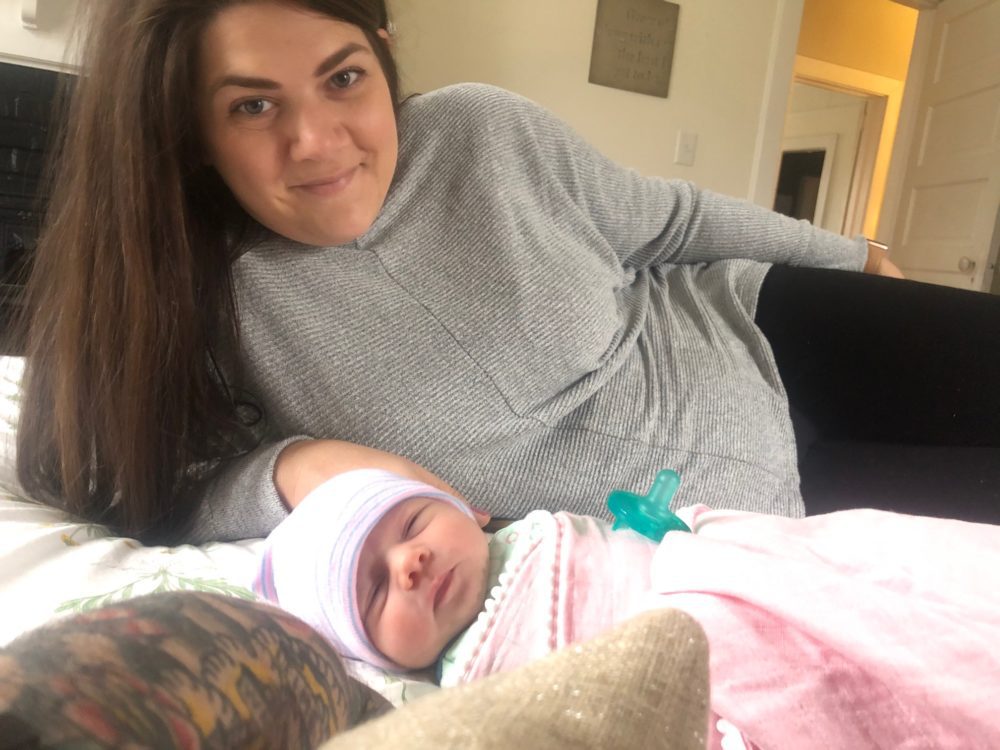 We're not going to be the first parents flanked by some rogue element of life. Neither will we be the first to champion successes or to feel our Nola is the best thing since sliced bread. Parental norms have fortified their positions all around us in a matter of days. Fear and bravery are perpetually redefining themselves in my brain on some whacky continuum, too. That challenge of lifelong navigation feels like I'm sitting in on the Op-Order read to hit Omaha Beach, but this is an Op I went to the field a thousand times over for. 
We are all out in a world driven by sheen and by the power of influence. It is a bit nutty that I even start considering her White Whale and how that course comes to be plotted down the road. Identity isn't formed in crowds named Hundred and character doesn't shape on the couch of Sloth. Self discovery doesn't hang out in two dimensions or in grids below our decimal points. As much as we'll want to toss ring and tether when her breakers do get to roaring, it is my hope we balance rescue and tread. If there is one thing I do know like my mind's eye; it is this world and every single corner of it. We will be her port and every lantern lit by any flame required to find it when enough starts breaking on the bow. I certainly don't wish my child hardship or pain but I want her to know that anything she does, from coloring pictures to dicing onions, deserves everything inside you every single time you do it.  Action has a way of standing on top of the loudest yells.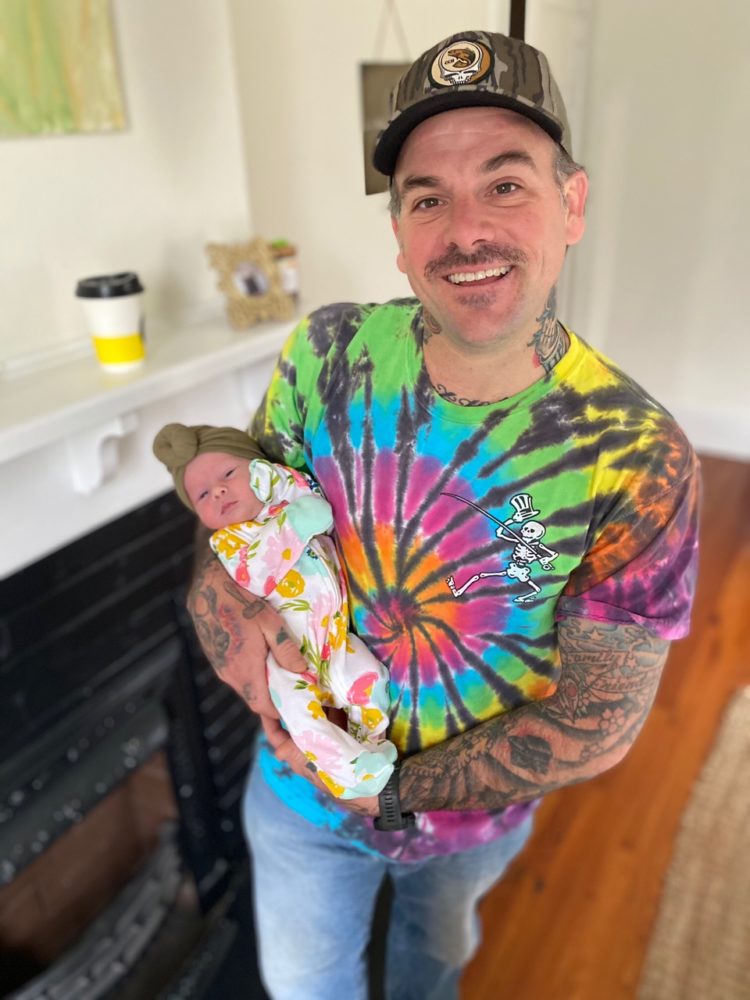 Now, I know that expectation is the comedy act life loves playing out in real time and I'm not denying that.
Our days and weeks at the house will be painted by the unknown and I will learn to accept that as they drive on. I'll leave the speculating alone and get on with the living because right now there's plenty of that to do and I'm looking forward to every bridge we get to follow Nola across.