Story by Heeral Mehta
Dogs are the cutest little creatures and are a man's best friend, as the saying goes. They can be your emotional support and a full-time companion to keep you from feeling lonely. Their affection and loyalty are often reciprocated by giving them high-quality dog food and regularly taking them to vet visits. (We're big fans of the local team of vets at Travelers Rest Animal Hospital – find out more about them in our Town Guide.)
Your dogs can accompany you to many places, but it helps if you follow proper etiquette if your dog is with you in a restaurant.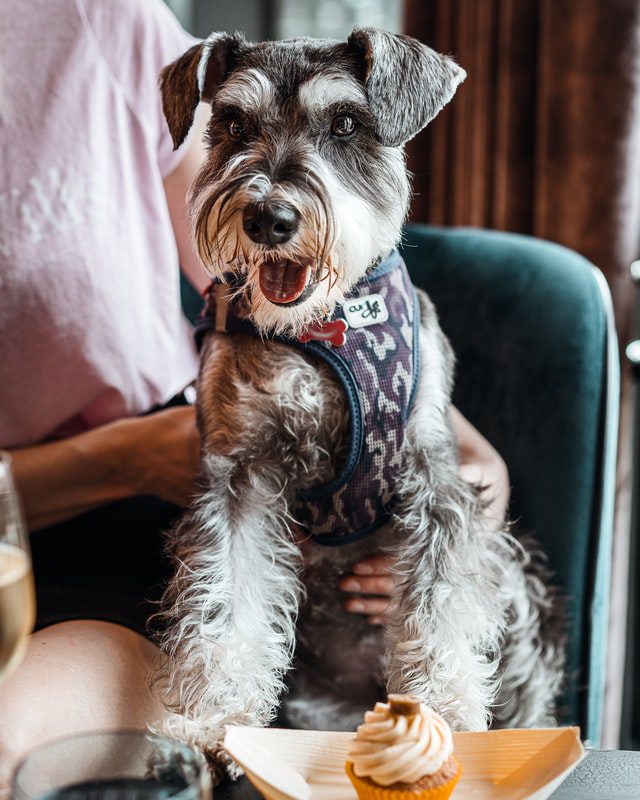 Here is what you need to know:
Don't Forget the Leash
A leash is a must-have accessory for your dog the moment you step out of the house. No matter where you are going, be it a restaurant or a park, you need to keep your dog close to you to avoid any inconvenience for others. The best way is to attach the leash to yourself instead of a chair or a table because if your dog jumps or tries to escape, it is likely to make a disturbance. Make sure the leash is no longer than 4 feet to keep your dog near you.   (You can purchase cute leashes and collars at Beyond the Threads too.)
No Barking
If your dog is not comfortable in a fast-paced environment or public places, do not risk taking them along because barking dogs are often asked to leave. Moreover, panicking can make your dog create havoc by running and jumping around the place and create an inconvenience.
Teach Them Manners
Train your dogs first! They need to know basic terms such as sit, quiet, stop or go before taking them to any public places. Make sure that these terms are practiced well and your dog understands them completely. The better behaved your dog is, the more enjoyable they will be to take out and about.
Sit Away from Distractions
At times, even a well-mannered dog can get threatened and can panic with too many distractions. Dog-friendly restaurants offer indoor and outdoor seating to the owners; make sure to choose the table in the corner. It is better if there won't be any traffic or people passing buying, it will keep your dog calmer.
Bring Along a Water Bowl
Take a portable water bowl with you for your dog and place it under the table. Dogs get thirsty frequently, and having water at hand will keep them from moving here and there.
Keep Your Furry Friend Busy
You cannot expect your dog to sit all the time quietly while you enjoy your meal. Being around the food and other people will, at a point, compel your dog to move around. Try to keep your dog busy by giving them their stuffed toy to enjoy. Some thats are always good idea too.
We're fortunate to live in such a dog friendly town, but we still need to play our part. Make sure your dog is well-behaved and well-trained.
_____________________
Want to hike with your pup? Here's some great trail options.
Looking for other dog friendly spots in TR? Check out this link.