Written by Susannah Lewis
Picture it. The Blue Ridge Mountains set the scene for a bride-and-groom champagne toast. After a long day of fears, tears and cheers, the newlyweds finally ride away into the Carolina sunset.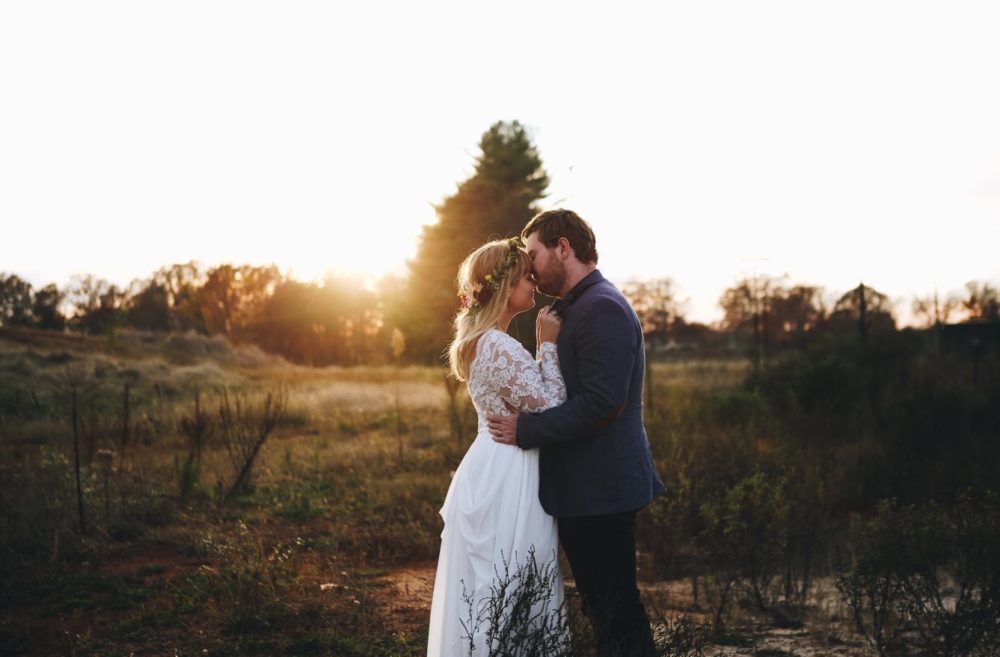 In addition to its well-known hospitality efforts (travelers literally rested here, y'all), Travelers Rest is becoming a pinnacle location for weddings and receptions. From formal sanctuaries to modern hotels and rustic barns, you will find that Travelers Rest has a unique venue waiting just for your special day.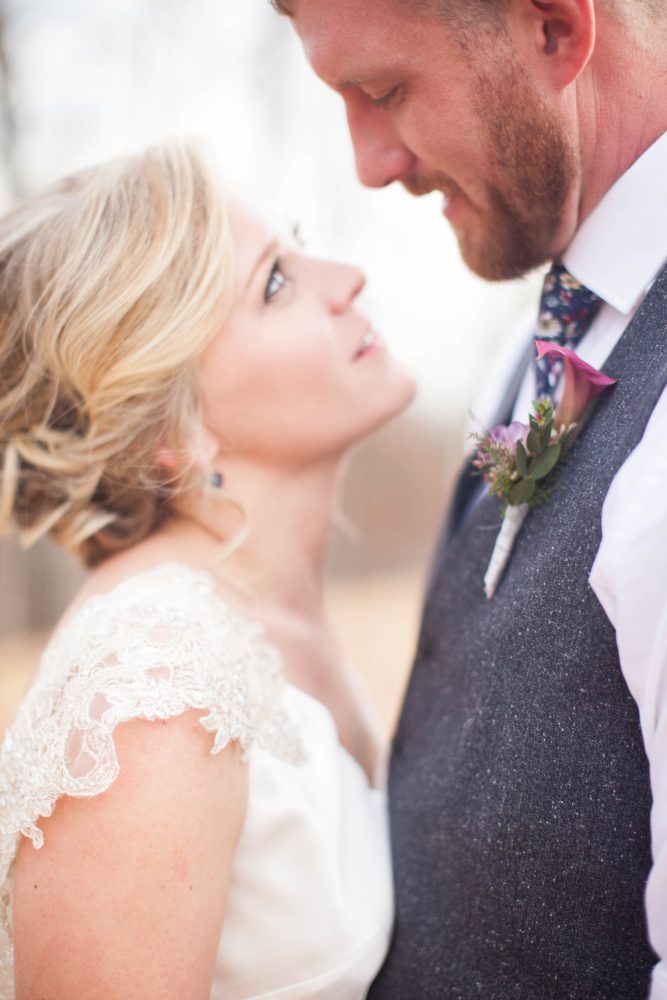 Charles E. Daniel Memorial Chapel – How could you go wrong with anything on Furman University's campus? The high ceilings, classic organ, and traditional atmosphere are just a few of the reasons I chose this location for my own wedding. In addition to its beauty, the sanctuary is perfect for those with a larger guest list. Daniel Chapel holds 352 people, and there is ample parking available on campus.  In addition to Daniel Chapel, there are three other venue options at Furman. The university is nearly five minutes to downtown Travelers Rest, and 15 to downtown Greenville, convenient for all of your guests.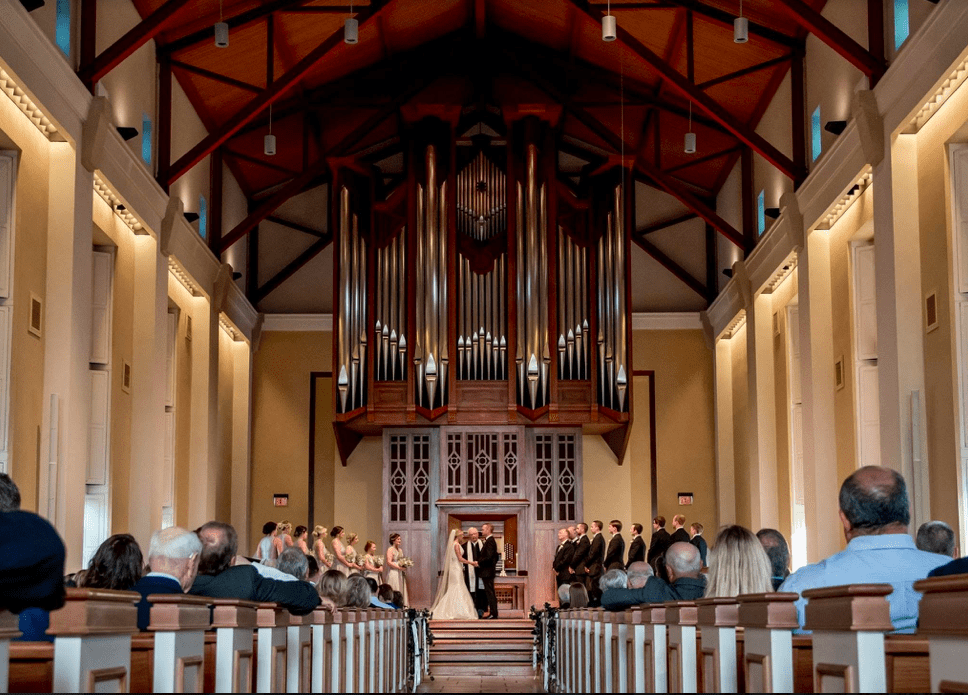 Hotel Domestique – This site was established by George Hincapie, in an effort to share the same excellent hospitality, cuisine, and adventure he experienced in his travels as a world-renowned cyclist. Located just 15 minutes north of downtown Travelers Rest, this spot offers multiple wedding site options, views of the Blue Ridge Mountains, and beautiful landscaping throughout. This entire venue is modern but comfortable, making it a stunning setting for your special day.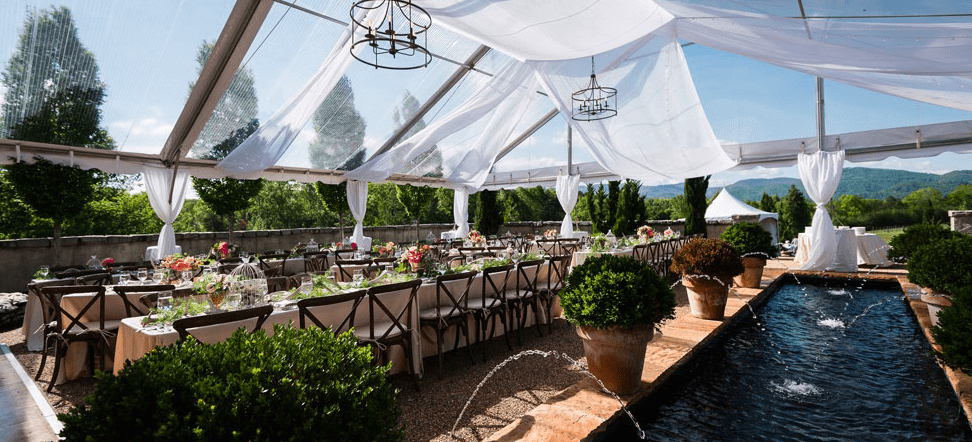 The Hollow at Paris Mountain – Located on 30 acres at the foot of Paris Mountain, The Hollow features a covered pavilion, flagstone patio area, and lush water features. This outdoor venue can hold up to 200 guests, and includes an indoor area complete with dressing rooms and a prep area for caterers. This location is perfect for those "rustic chic" brides!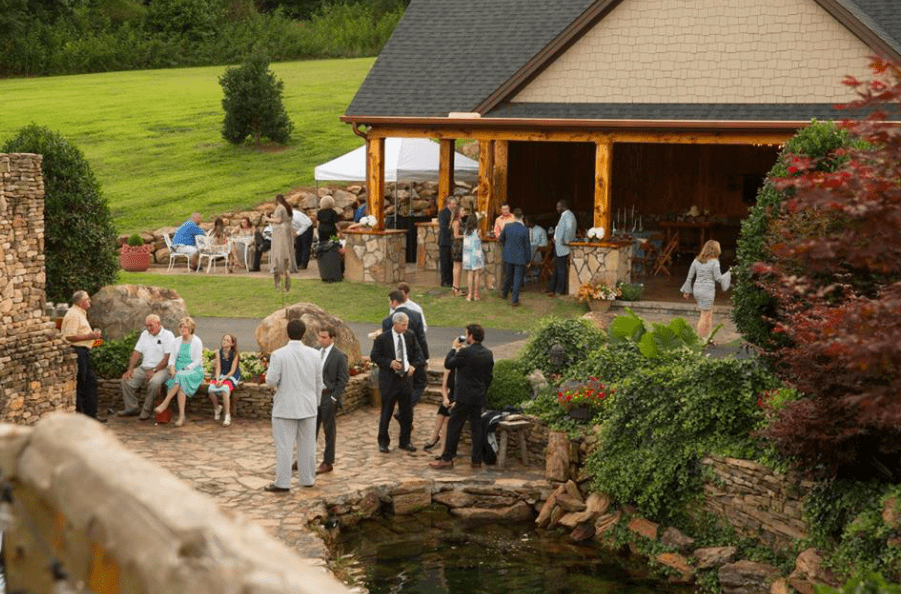 South Wind Ranch – This ranch sits on 33 acres of rolling hills in addition to a 3-acre lake. The site is complete with a pavilion on the lake surrounded by lighted trees, the perfect setting for a simple, elegant ceremony or reception. In addition to the pavilion, South Wind Ranch contains a lakeside chapel with views of the North Carolina Mountains, and an island across a walkway bridge. This site is picture perfect!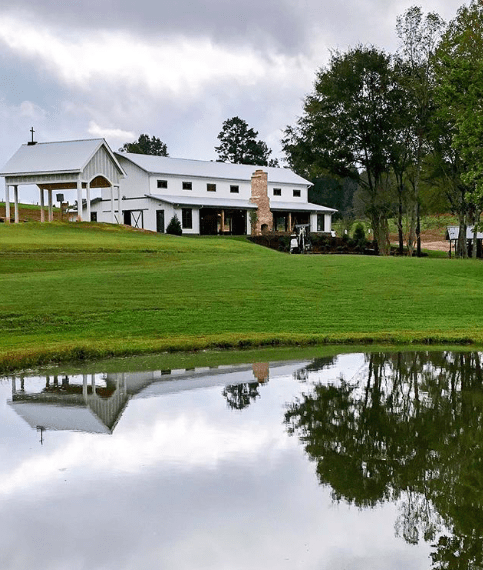 Trailblazer Park – You are probably familiar with this venue, thanks to the famous Travelers Rest Farmer's Market and Music in the Park on Saturdays. This fantastic space is located in the heart of Travelers Rest, neighboring our friends at the Travelers Rest Fire Department and City Hall. This venue boasts a large covered outdoor area, making it the perfect space for your DJ and dance floor! The park also features a large amphitheater and plenty of surrounding green space. Furthermore, Trailblazer Park is only a hop, skip, and jump from the illustrious Swamp Rabbit Trail!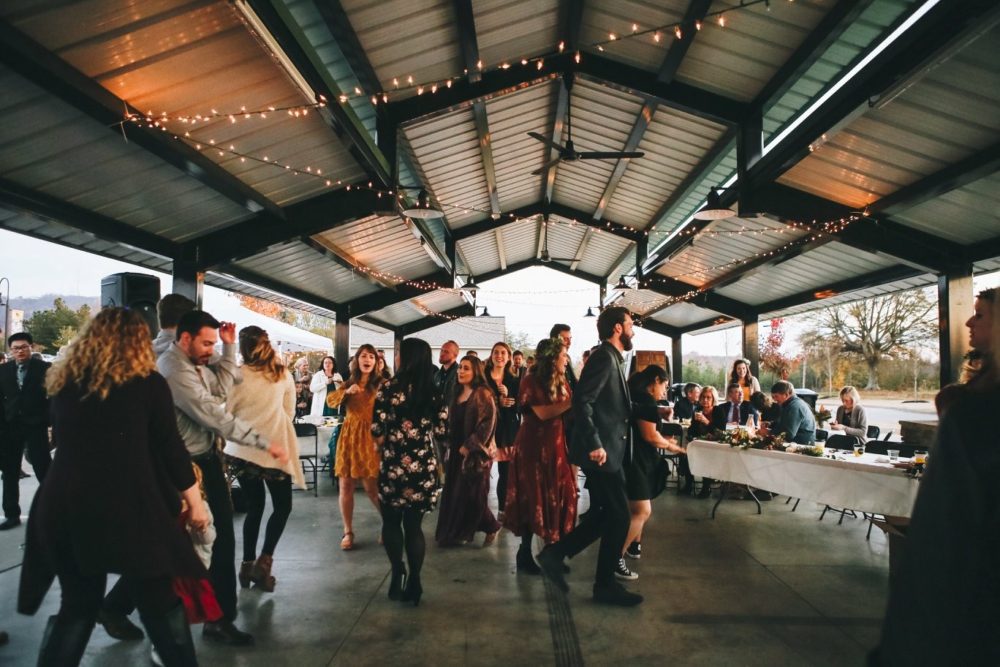 Venue at Rose Spring Farms – Amy and Shane Clark are familiar faces to the Travelers Rest community. Amy, a Gateway Elementary School teacher, and Shane, Blue Ridge High School Athletic Director, are new to the wedding venue scene. Their property boasts a country backdrop complete with 5,000 square feet of ceremony and reception space. The site also features a prep kitchen, bridal suite, and a groom's cabin complete with a fishing dock. Unlike most venues, Rose Springs Farm includes chairs, tables, and a complete china and glassware package all in one price! This site maintains the small-town feel with big time accommodations.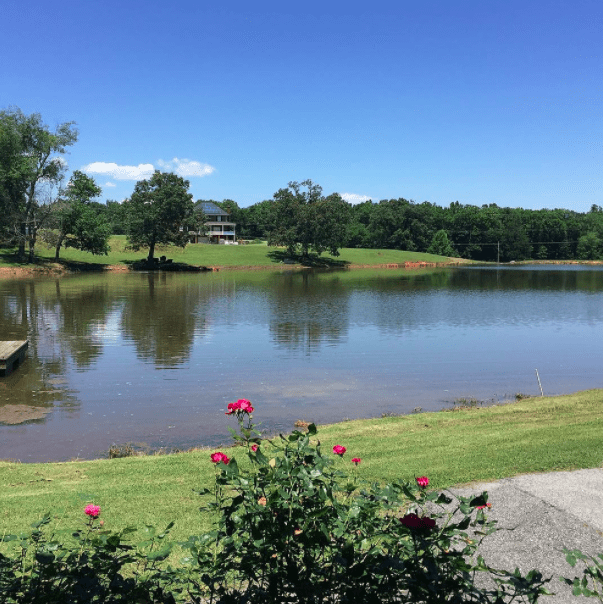 View Point at Buckhorn Creek – This venue is located off State Park Road, only 5 minutes from Downtown Travelers Rest. This setting is ideal for those seeking immaculate views of the Blue Ridge Mountains. View Point at Buckhorn Creek features a large timber frame house, outdoor pavilion, and a large patio with multiple fireplaces. This site is professionally landscaped throughout featuring plenty of trees, shrubs, and large boulders. Your photographer will love you for choosing this venue!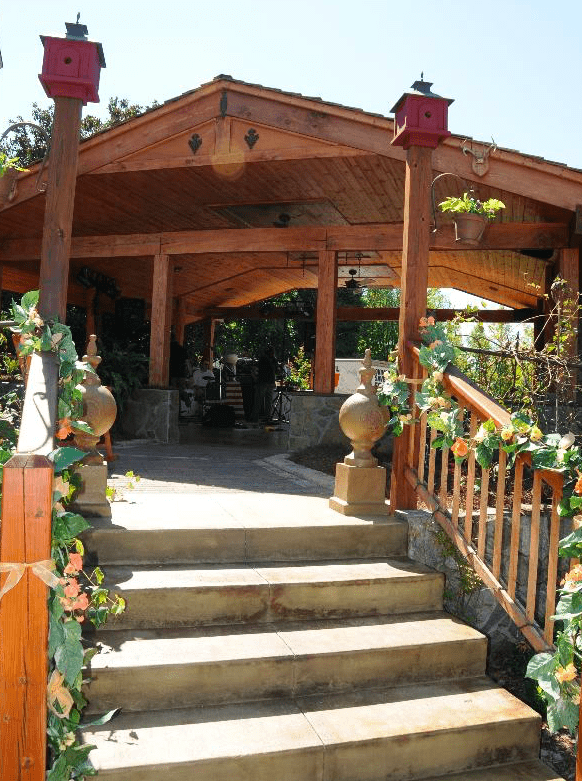 Whether you are on the hunt for a simple, outdoor venue for a small wedding, or you are planning the ceremony of the century, Travelers Rest has multiple venues ready to accommodate your needs and exceed your expectations on your special day.
Your fairytale wedding can become a reality right here in our charming small town.