You might recognize local celebrity, Rachel Lewis, from her extensive involvement in Special Olympics, her work with law enforcement and politicians, or maybe just by her vibrant red hair.
She's also known for showing off her dance skills and boasting about her special extra chromosome.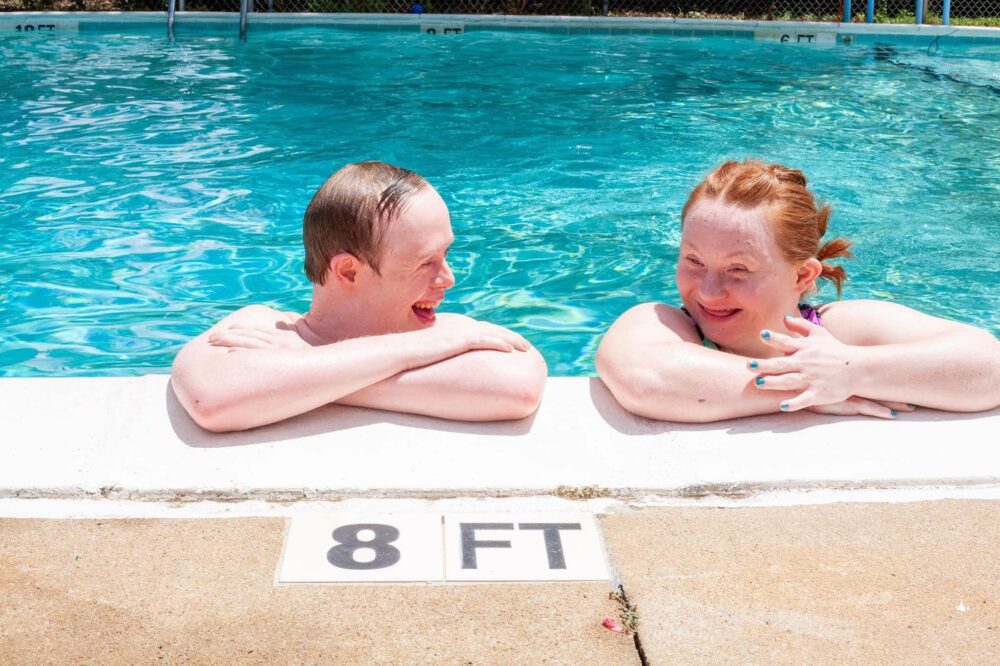 Last summer, Rachel and her boyfriend Rion Holcombe (also a Special Olympian) got a big surprise from reality television star Dale Moss – where he shared with the couple they had both been selected to compete in the 2022 USA Games in Orlando, Florida. Rachel and Rion are two of only 10 athletes selected to represent South Carolina on their national swim team.
Though it is obviously an honor to be selected, Rachel is no stranger to the USA Games, or to Olympic success. In 2014, Rachel competed in the USA Games in Princeton, New Jersey, where she earned three medals – one silver and two bronze. This year, she has her eye on the gold.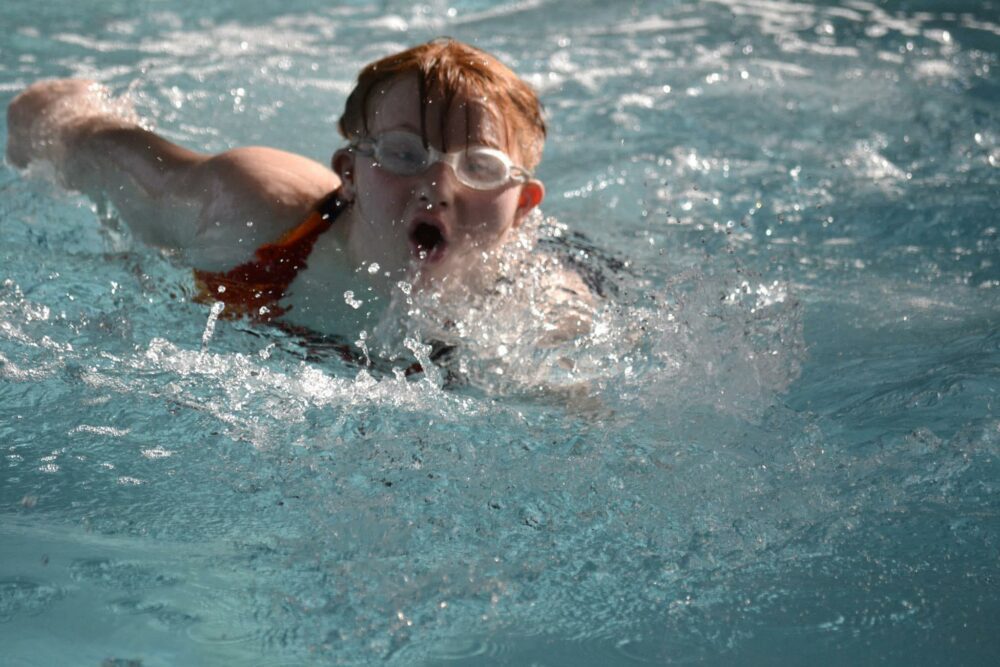 Since the announcement almost a year ago, Rachel has committed herself to training and to a healthy lifestyle. The athlete trains in the pool five days a week – with private coaches two days, with her swim team one day, and independently two days at Cain Halter YMCA. In addition to her aquatic exercise, she is participating in the "Special Olympics USA Games Fit Challenge", where her goal is to track one million steps between January 10th and May 31st. With less than a month left in the challenge, Rachel has already surpassed one million steps. Essentially, Rachel is a professional at making and reaching remarkable goals.
When Rachel is not in the pool, she is attending the YMCA's RECESS program, working behind the bar at Village Blend, or self-advocating as a Global Messenger and Global Health Messenger for Special Olympics.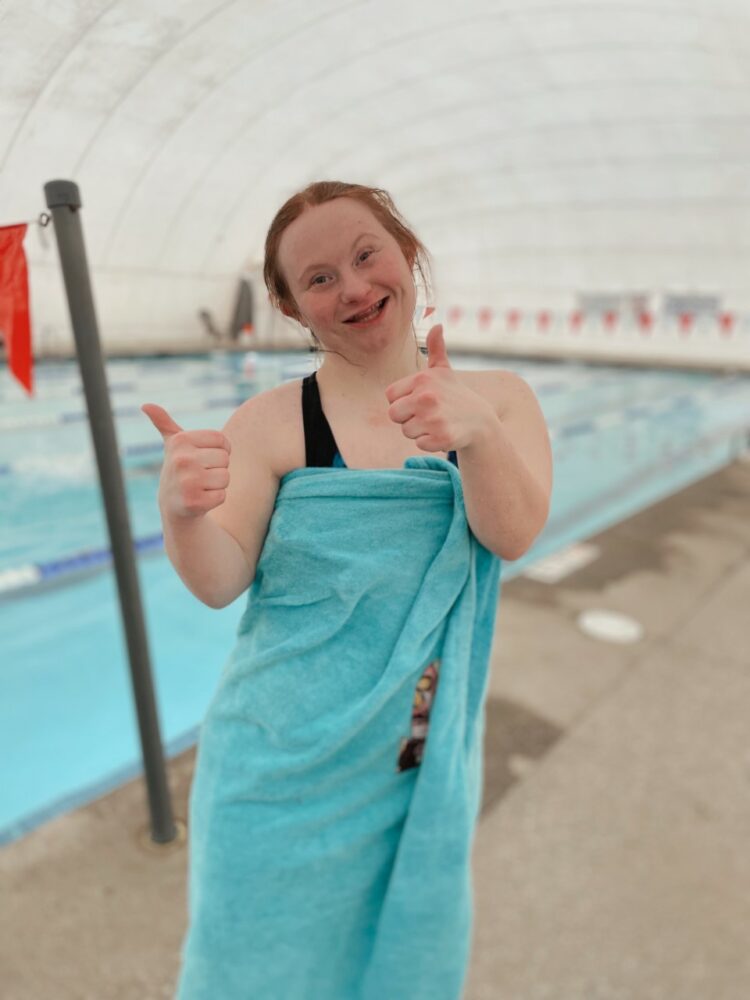 What's even more impressive?
Just 10 years ago, Rachel was hospitalized for 28 days following a series of strokes, where movement on her right side was impaired. After intense physical and occupational therapy, she competed in the USA Games just two short years later. Only six years ago, she was diagnosed with MoyaMoya – a rare neurological disease that causes the blood vessels in the skull to continuously narrow. This diagnosis led Rachel to MUSC in Charleston, where she underwent a four-hour brain surgery. Even with the challenges this diagnosis brings, Rachel still shines. To say Rachel Lewis is an "overachiever" or an "overcomer" would be an enormous understatement.
She took on strokes, hospital stays, and brain surgery like a champ. She's already proven her swimming abilities at the national level. We have no doubt these USA Games will be fearlessly conquered, just like every other area of her life.
The vivacious red head will be going for gold June 5-11.
Travelers Rest is rooting for you, Rachel!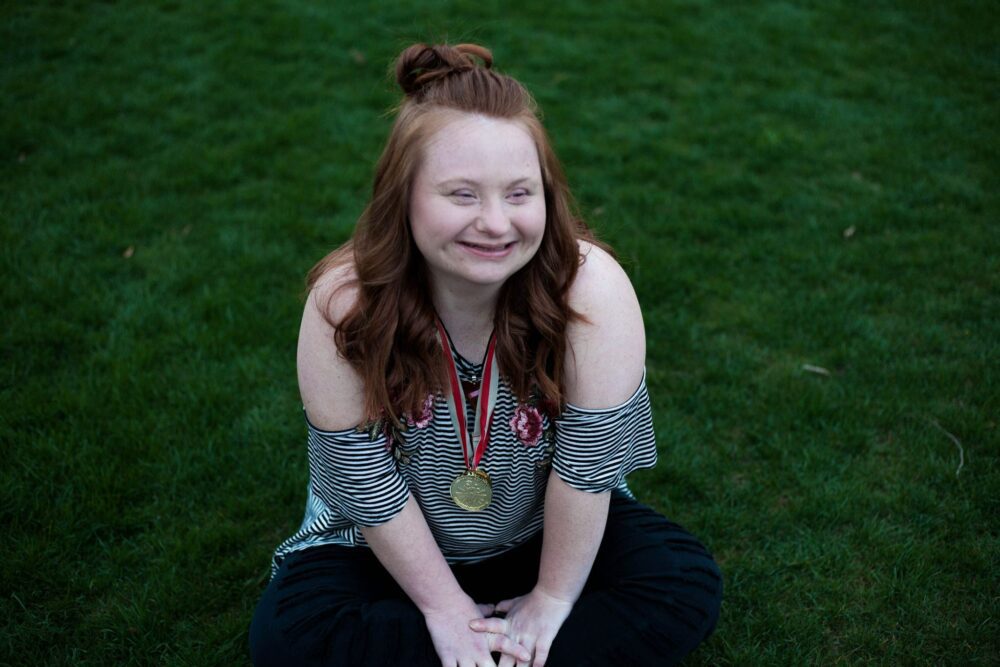 ESPN will be covering the games throughout the week.
Opening Ceremonies – June 5
Preliminaries – June 6-8
Final Competitions – June 9-10