Story and Photos by Taylor LeBlanc
Bass fishing is immensely popular in Upstate South Carolina. Luckily, we have no shortage of good places to go nearby.
SCDNR has published helpful bank fishing access spots in Greenville County here: https://www.dnr.sc.gov/lakes/access/greenville.html 
They have also shared great fishing access spots in nearby Pickens County, as well: https://www.dnr.sc.gov/lakes/access/pickens.html
Some of my favorite places are: 
Pleasant Ridge County Park
Pleasant Ridge County Park is one of the closest bank fishing spots near Travelers Rest. It is located north of town, right off of Highway 11. Pleasant Ridge County Park has a 4-acre lake that features both bank and pier access and has bass, sunfish, catfish, and stocked trout. No boats or swimming are allowed in the lake.
For other rules and regulations at Pleasant Ridge, click here: https://greenvillerec.com/parks/pleasant-ridge-park/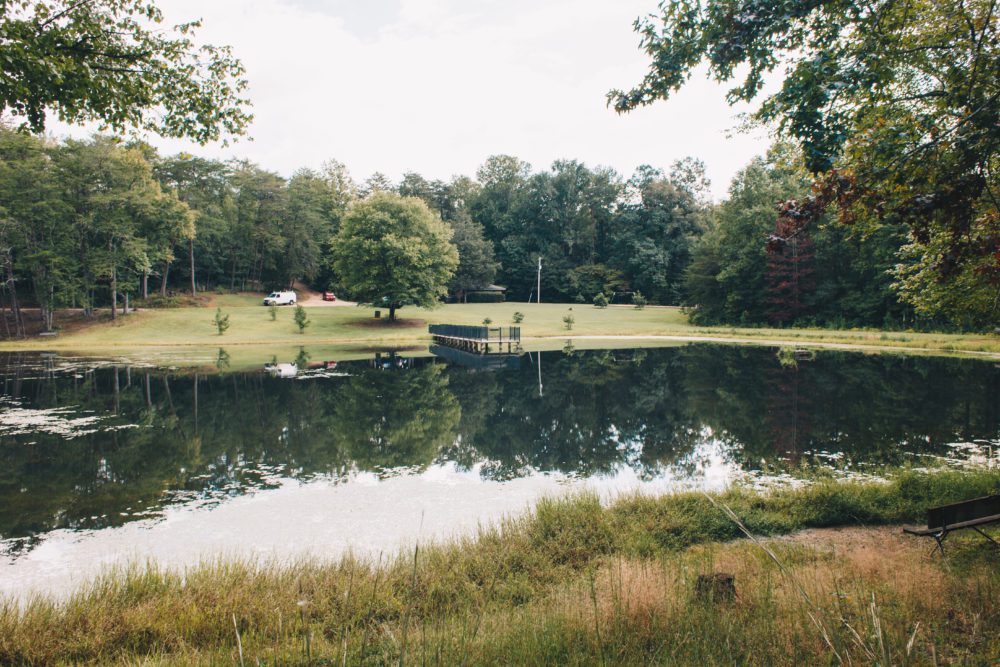 Table Rock Lakes
Table Rock, right over the county line in Pickens County has two lakes, 67-acre Lake Oolenoy and 36-acre Pinnacle Lake. They are both very accessible for bank anglers. Lake Oolenoy is fishable with a small kayak or boat, while Pinnacle Lake has boats that you can rent; however, you cannot launch your own boat on Pinnacle Lake. Largemouth bass and stocked trout are present throughout both lakes.
More information on Table Rock fishing is located here: https://southcarolinaparks.com/table-rock/things-to-do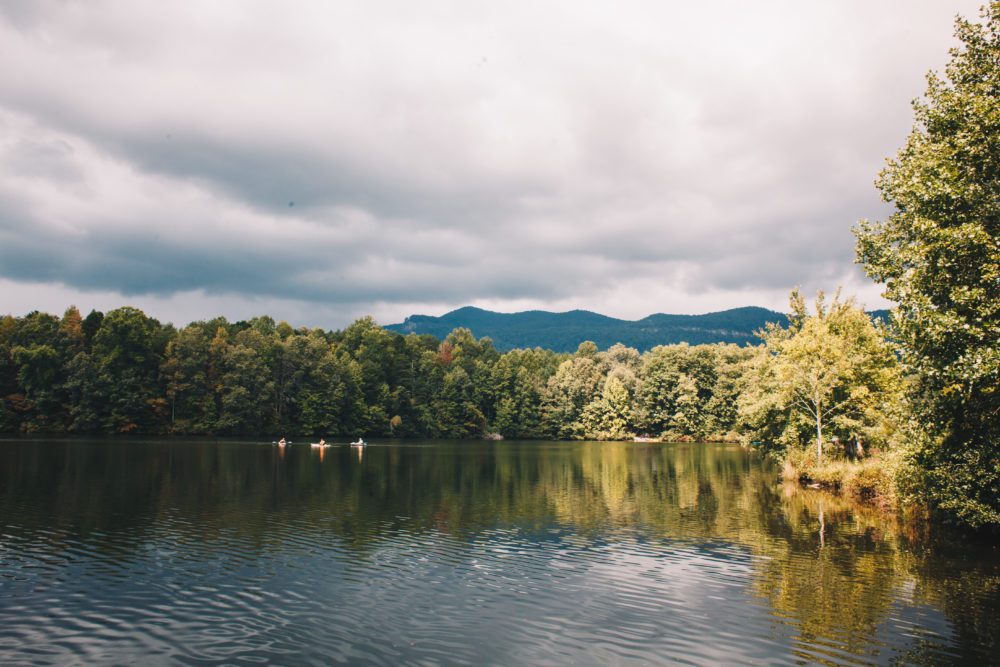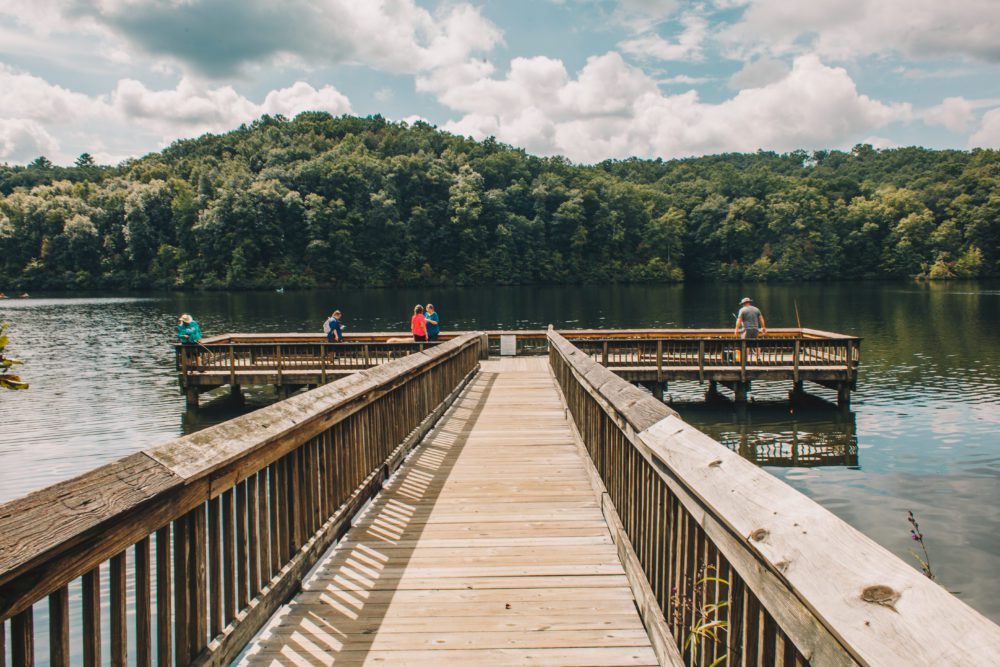 Paris Mountain State Park
Lake Placid in Paris Mountain State Park is an easy place to fish for bass just minutes away from Travelers Rest. Bass, sunfish, and catfish are prevalent in Lake Placid.
More information on Paris Mountain State Park fishing can be viewed here: https://southcarolinaparks.com/paris-mountain/faqs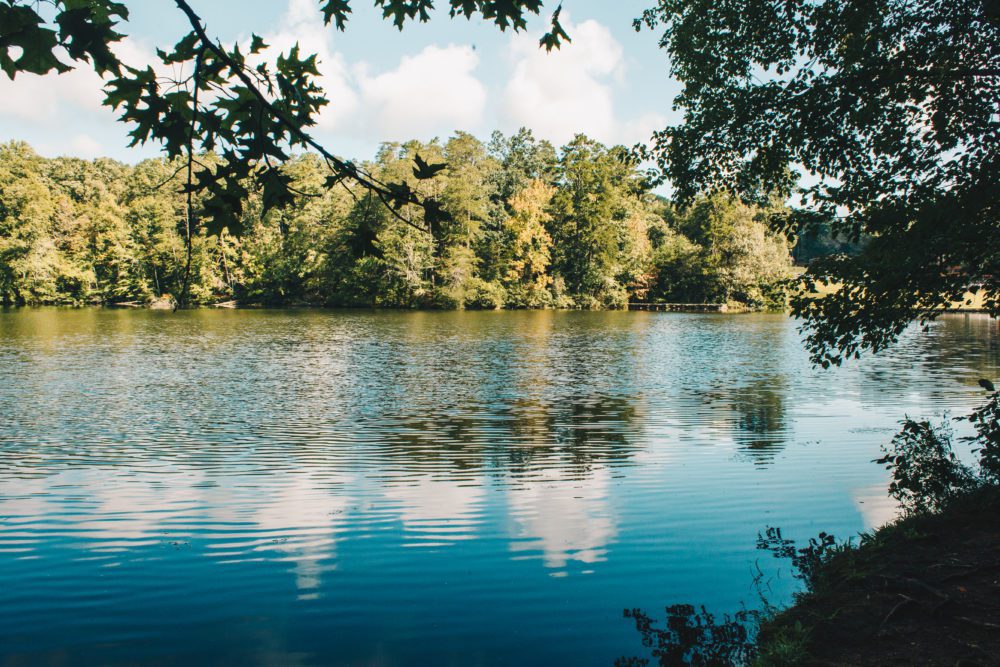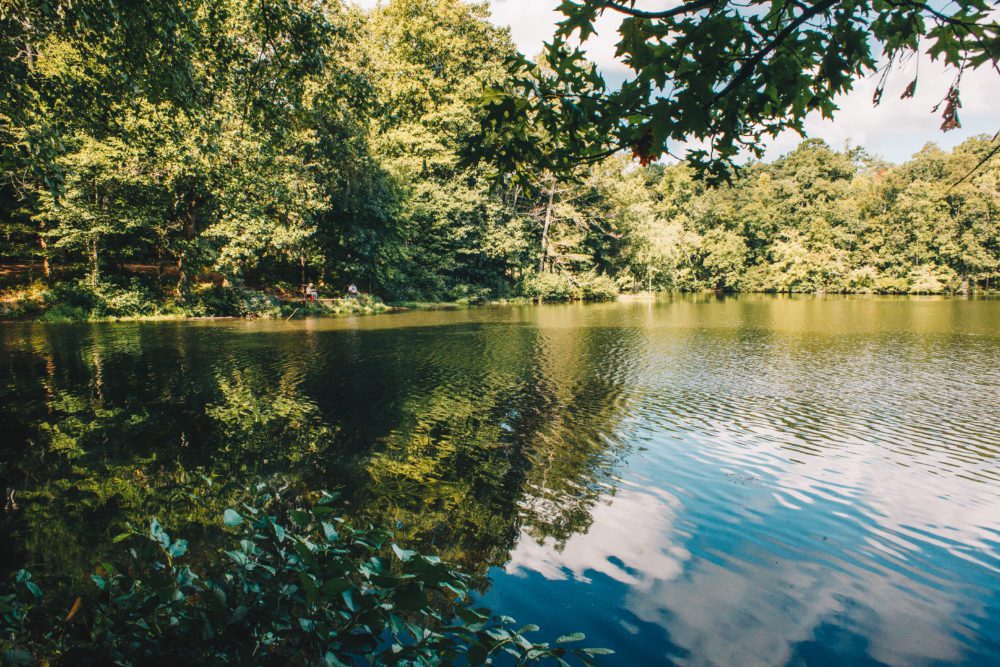 Lake Robinson
Lake Robinson is close to Travelers Rest in the Blue Ridge area towards Greer. It is managed by Greer Water and has bass, catfish, sunfish and crappie. There are quality largemouth in the lake, and they are the dominant species, perfect for bass fishing. Kayak anglers can fish the lake well, along with sub-10 hp boats. Bank anglers can fish the park area between the boat ramp and the dam. The area immediately around the dam is fenced off and no trespassing is allowed. Make sure you stop by the ranger station to buy your access pass before launching or fishing.
More information on fishing Lake Robinson can be found here: https://www.greercpw.com/lakes-recreation/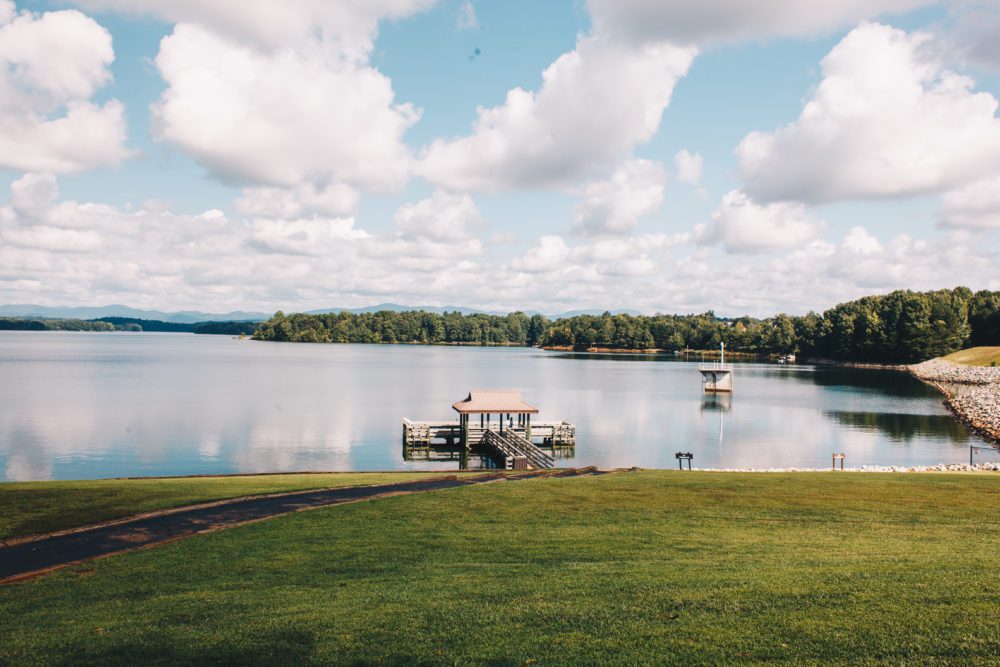 The Big Lakes
Travelers Rest's proximity to Lake Jocassee, Keowee, and Hartwell make it a very convenient place for the serious bass fisherman. Quality Largemouth, Smallmouth, Spotted, and Redeye bass abound. Jocassee even has the state record for Spotted, Smallmouth, and Redeye bass, while Hartwell has been the host for three Bass Master Classics.
Bank fisherman will find no lack of public access. Jocassee is accessible at Devil's Fork State Park, Keowee at Keowee-Toxaway State Park, and Hartwell at Larry W. Abernathy Waterfront Park, to name a few.
____________________________
A few things to keep in mind when bass fishing these (or any) public lands:
In accordance with Leave No Trace guidelines, be sure to pack out whatever trash you bring and pick up any litter left behind.
Our waterways can only support so many fish, which are supplemented by the SCDNR, so if you value quality fishing experiences, please practice catch and release of trout.
If you are looking for fish to eat, I would suggest a more numerous fish, such as catfish to keep our bass and trout populations healthy.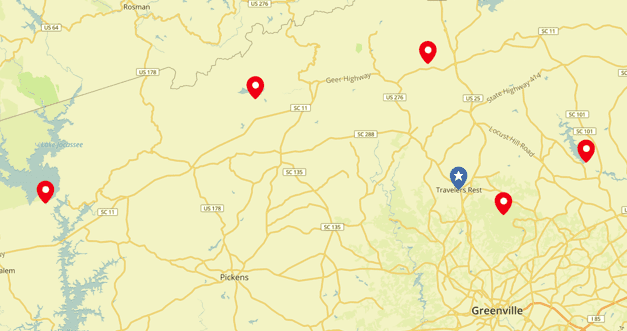 ____________________________
If you have any questions, feel free to contact my Facebook or Instagram page at Greenville Fly Fishing, or send me an email at greenvilleflyfishing@gmail.com .